Can we all agree on the fact that the love for Chris Evans is universal? I mean, look at the man.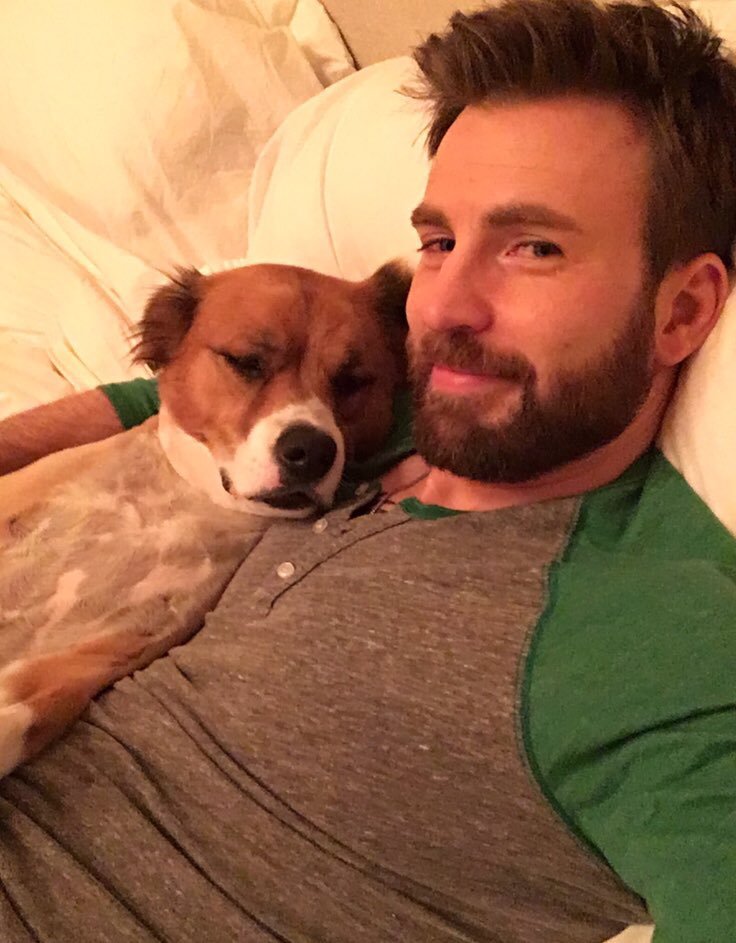 The dude's perfection. And if you don't agree with me, just take a look at what he's been tweeting for years and then we will graciously accept you in the fan club. 
Evans is a fucking treasure. But when he was young, he made some bad choices, like most of us, do. But hey, he at least admits it. 
Like I said, a 'few' mistakes. 
But what you're about to see next, is not a mistake he made. The moustache was for a character he was playing for a show on Broadway. 
Anyhow, he is a lot more like us regular people than we think. I mean, he ain't a 90s kid but god damn, it seems like he misses it a lot. 
And just like the rest of us who grew up in the 90s, he's quite technologically challenged. 
What makes him even more relatable to us is the fact that he has worse Mondays than us. 
But the biggest reason we like him, other than him being Captain America is simply his love for his dog, Dodger. 
And why wouldn't he love Dodger? After all, the dog takes after Evans and is fully educated in the art of musical theatre. 
Also, just like the rest of us, who are dog parents, he understands the pain of the sound of a doorbell!
Above all, he gave us the teen Hulk!
He ain't just a pretty face, BTW! Much like Captain America, Evans will call out the government when he sees a situation pointed south. 
And he doesn't like bullies. Doesn't matter where they are from. 
Just look at him owning David Duke, the grand dumbass of the KKK. 
See what I mean? Also his very first tweet after he joined the website was basically a shoutout his friend and Oscar winner, Octavia Spencer. 
If you still don't like the man, you gotta look deep inside and figure out what's really wrong with you!