There are all kinds of proposals. Popping the question during a romantic holiday with a beautiful sunset in the backdrop, dropping the ring in a glass of champagne while violins flood the special moment with music or planning a surprise with family and friends are just some of the proposals we've seen.
But this guy went big with his idea.
Where did he decide to do it? At a Coldplay concert, in front of thousands and thousands of people gathered at the Etihad Stadium in Melbourne. But it couldn't have happened without the band's front man, Chris Martin, who made sure that the emotional man had the perfect setting to make his proposal a truly memorable one.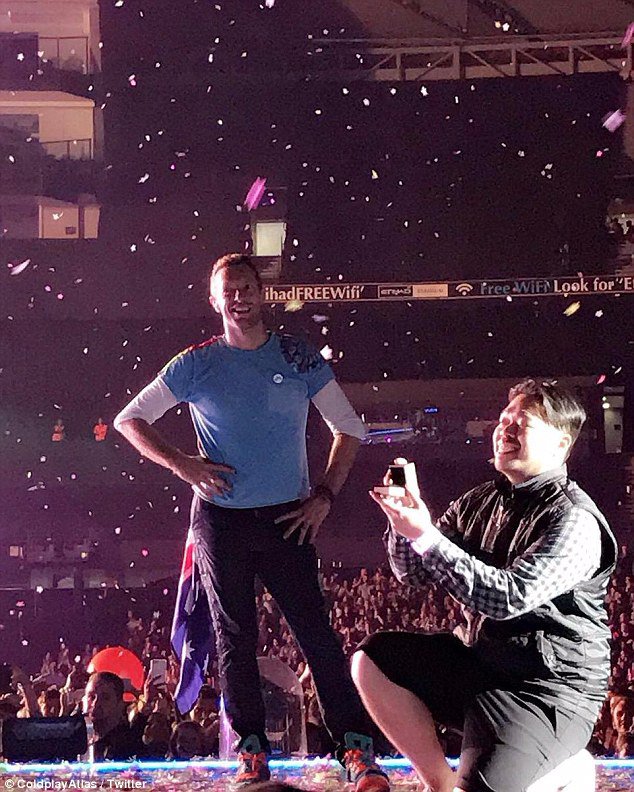 It was cutely dramatic too. Chris Martin stopped singing A Sky Full of Stars so the man could take the stage for his big moment. 
The nervous man, Lonardo Tanno, took control and said to his girlfriend of three years:
So for the past three years, thank you for your love. Thank you for giving me a chance. So in the midst of Coldplay, my new best friend Chris, and all the people here in Melbourne I just want to say I love you. Will you marry me?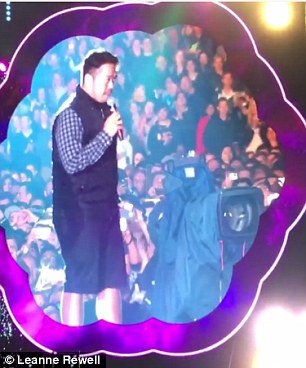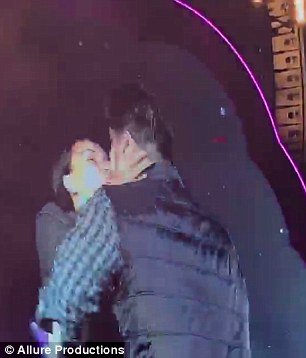 The beautiful lady in question couldn't hold back her tears of joy. When someone in the audience asked Lonardo to get down on one knee as per tradition, he instantly did so. He offered his woman a ring in the midst of cheers and a blast of confetti.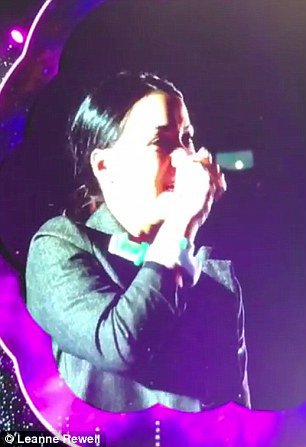 The Indonesian couple had travelled for 7 hours so they could listen to their favourite band. Looks like the effort paid off. It certainly was magic!
You can watch the entire proposal here: