So close, yet so far!
Sometimes I feel that's the tagline for my life. Get this, I frigging love Metallica and was there in Gurgaon (present day Gurugram) on the day of the concert. That got called off. 
The same thing happened when Bryan Adams was supposed to perform in Delhi. Two of my childhood dreams so close to coming true, before they're shattered into a million pieces.
And if you think these two concerts getting cancelled was heartbreaking, let's not even talk about what happened with Coldplay.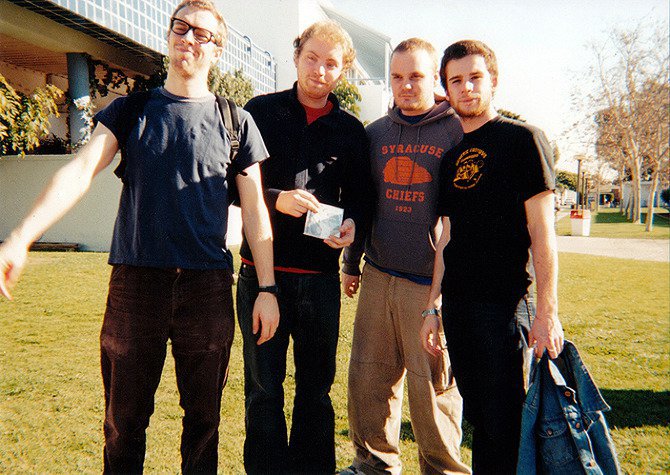 I've been humming Yellow for more years than I can remember and Fix You is one of my favourite songs. Other favourites include Sky Full Of Stars and Clocks. Suffice to say, I've always been a fan and I've always wanted to attend a Coldplay concert. 
There were rumours a few years ago that the band was coming to India. But nothing materialized. And then, late last year, I was heading back to Noida from work, when I got a called from some friends, calling me over to SDA Market. I was tired so I bailed and headed home. I even crossed Aurobindo Market on my way to Noida. 
Later that night, I got to know that Chris Martin made a surprise appearance at Summer House Cafe. That familiar feeling of so close, yet so far began to sink in, yet again.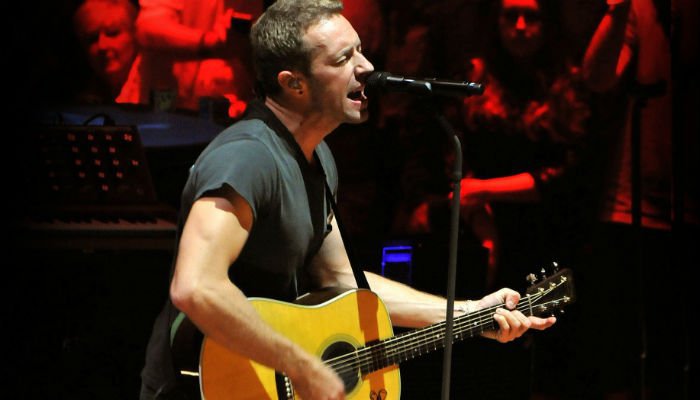 It's been over a year and I cannot say I got over it. I got used to it, yes, but every time I heard a Coldplay song, I was painfully reminded of my stupid decision. 
And then, one day I woke up to the glorious news that Coldplay could be coming to Mumbai as part of the Global Citizen Tour. Music to my eyes. Chris Martin was coming. I could actually hear him sing in my head: … I will try to fix you.
But obviously, it wasn't going to be easy. Someone said tickets were going to be as expensive as ₹25,000. TWENTY FIVE GRAND, you can't be serious?!
And then I hear that the tickets are sold out in 15 minutes. Of course, they are. That familiar almost there feeling  began to sink in again.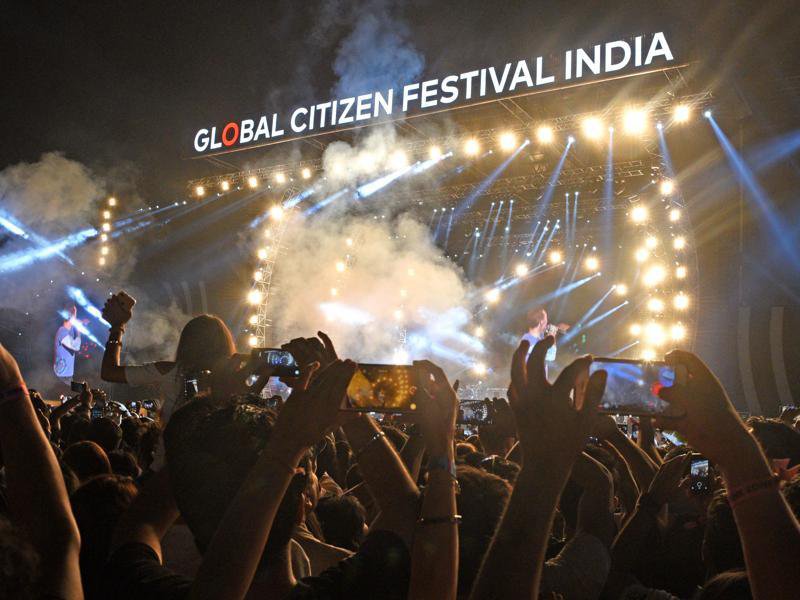 But just two weeks before the concert, I got a call from a friend that he had won passes for the event. He asked me if I wanted to go with him. 
What kind of stupid question is that, I asked him even though I could hardly believe what he was saying. Free passes for a Coldplay concert. There is a God, after all! 
10 minutes later, our flight tickets to Mumbai had been booked. And two weeks later, we landed in the City of Dreams.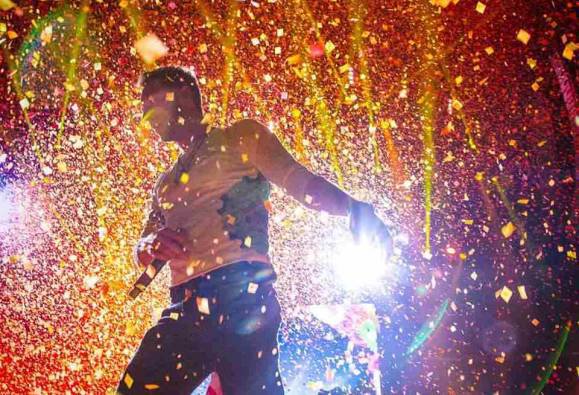 I was kidding myself if I thought it was going to be straightforward. I had no cash on me and neither did my friend. I don't even need to tell you about the queues at the ATMs, and all roads in Mumbai seemed to lead to Coldplay. We were stuck in traffic for hours.
Midway, we got news that the gates would close at 4 pm sharp. Of course, they would. Just my luck. So close, yet so far. It was bound to happen.
Our cabbie dropped us about 5 kms away from the MMRDA Grounds because the traffic was moving at a snail's pace. 10 minutes to the gates being closed. We made a dash for it in the scorching Mumbai heat. I couldn't believe we would miss it after coming all the way to Mumbai. We reached the area and were welcomed by a line that stretched beyond a kilometre. Of course!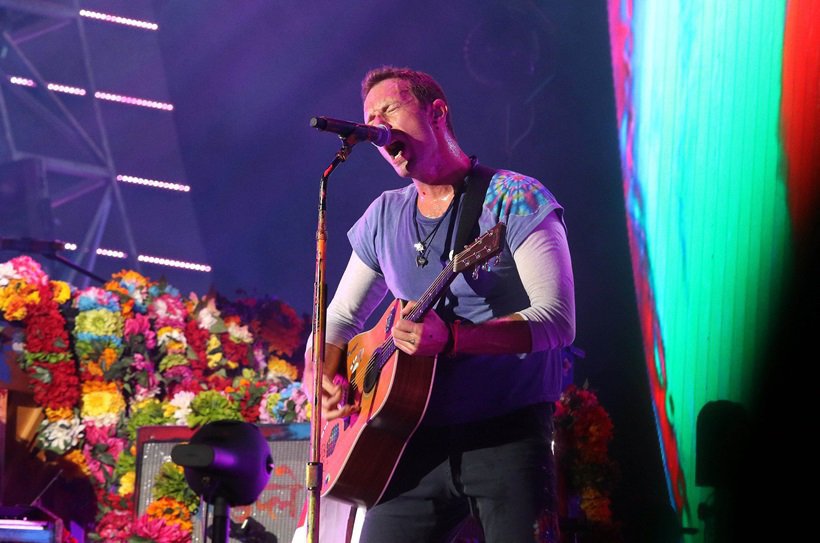 Thankfully, after what seemed like an eternity, they let us both in. Us and 80,000 others. 
First on stage –  Sonam Kapoor talking about her glasses. Followed by Farhan Akhtar, who gave a short performance. Amitabh Bachchan came next like an excited kid, sang a song, and ran back.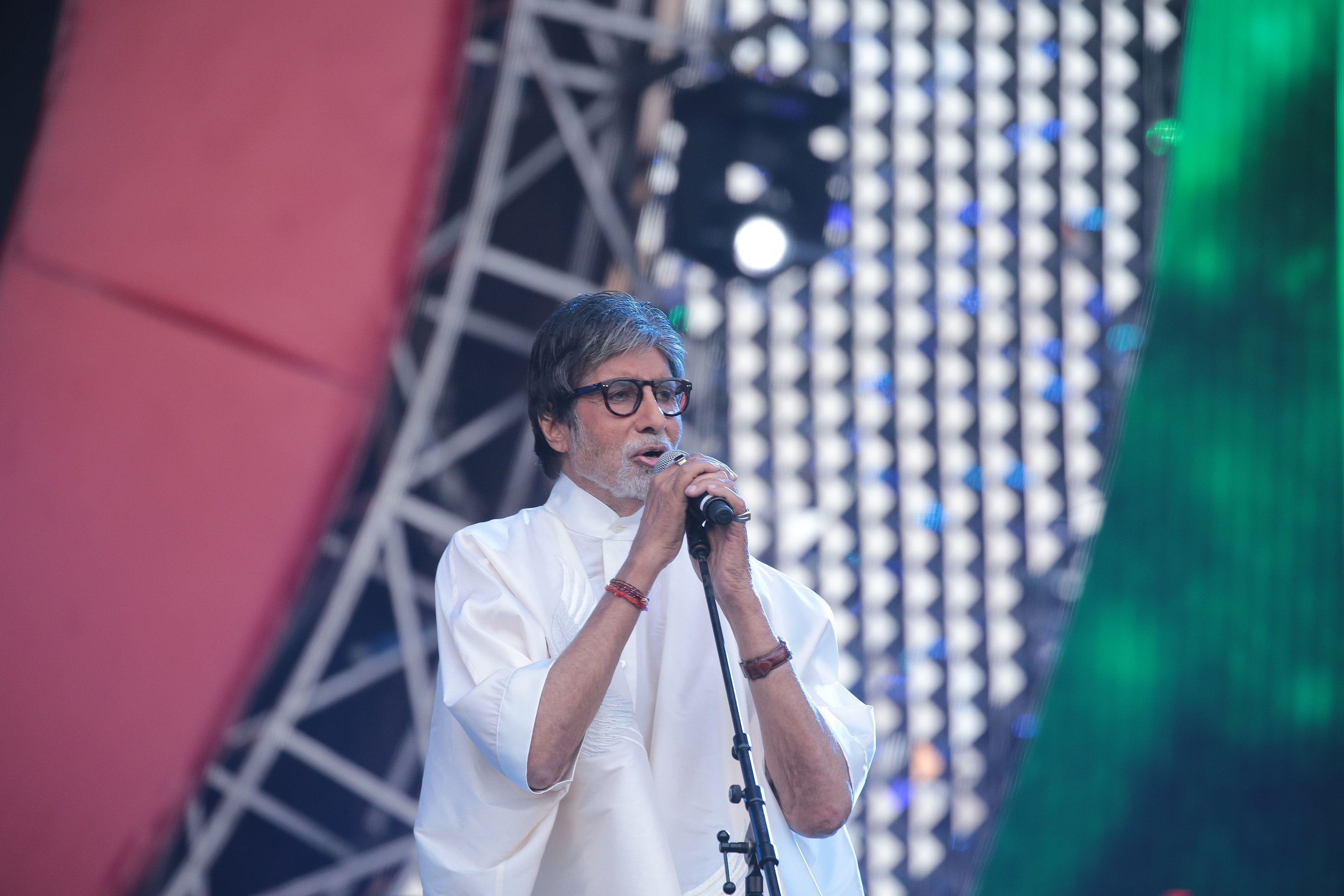 Next up was King Khan. He had a few words to say. Some others performed. No one really cared. The highlight of the evening, up until then, was Sachin Tendulkar gracing the stage, sending the crowd into a frenzy. Chants of Sachin! Sachin! all around. Goosebumps.  
While I watched Ranveer Singh perform, I wondered if I should have just stayed home and watched Manchester United vs Arsenal. I later found out that United were leading until the 89th minute before Olivier Giroud scored and the game ended 1-1. 
Almost there, yet again.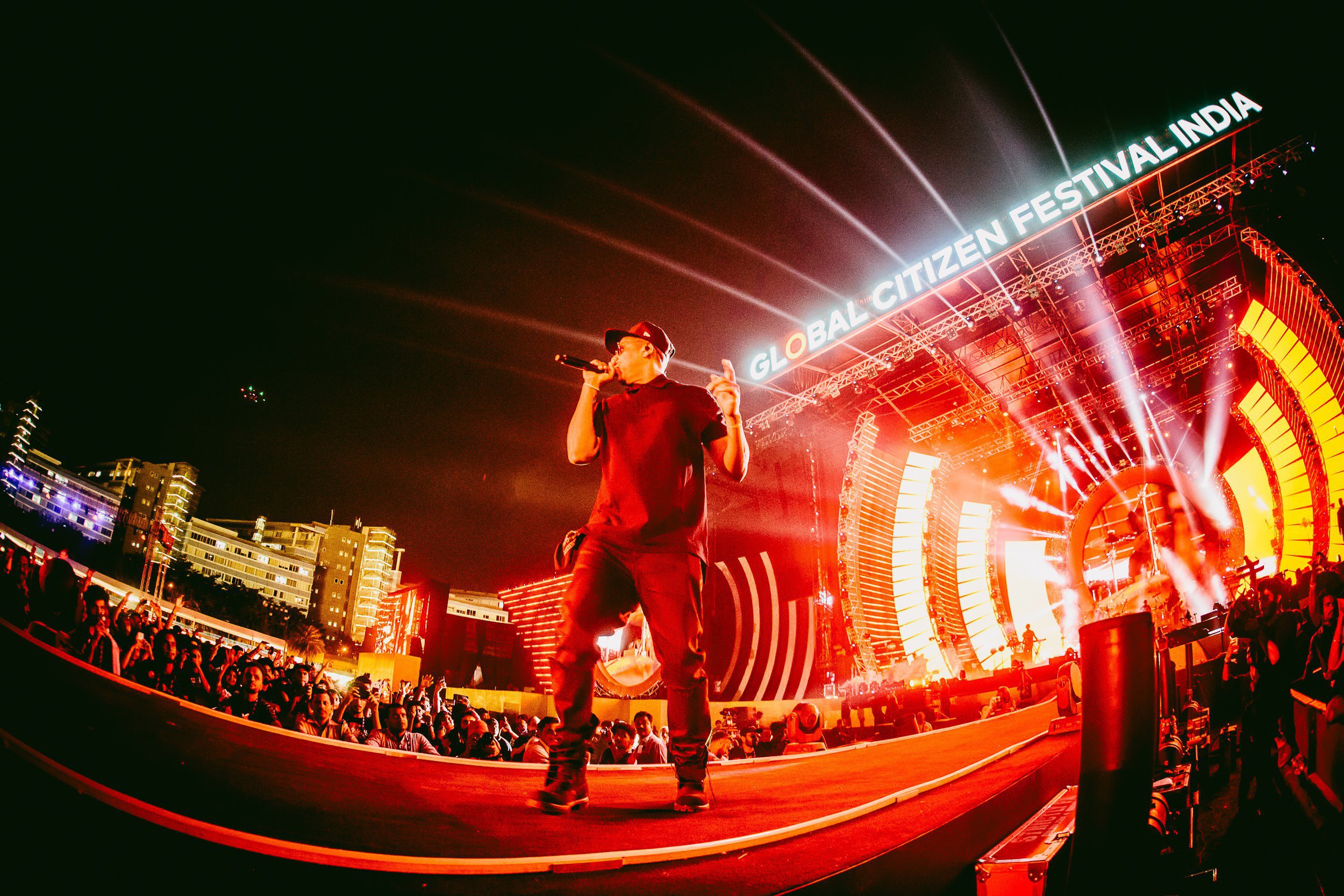 Given my luck up till then, I wouldn't have been surprised if Coldplay cancelled due to some unforeseen circumstance. While we waited, Jay Z performed a few songs and even our Prime Minister delivered a speech via satellite. He said a few motivational things, did a Bob Dylan by saying "The times they are a changin'." 
But none of that mattered.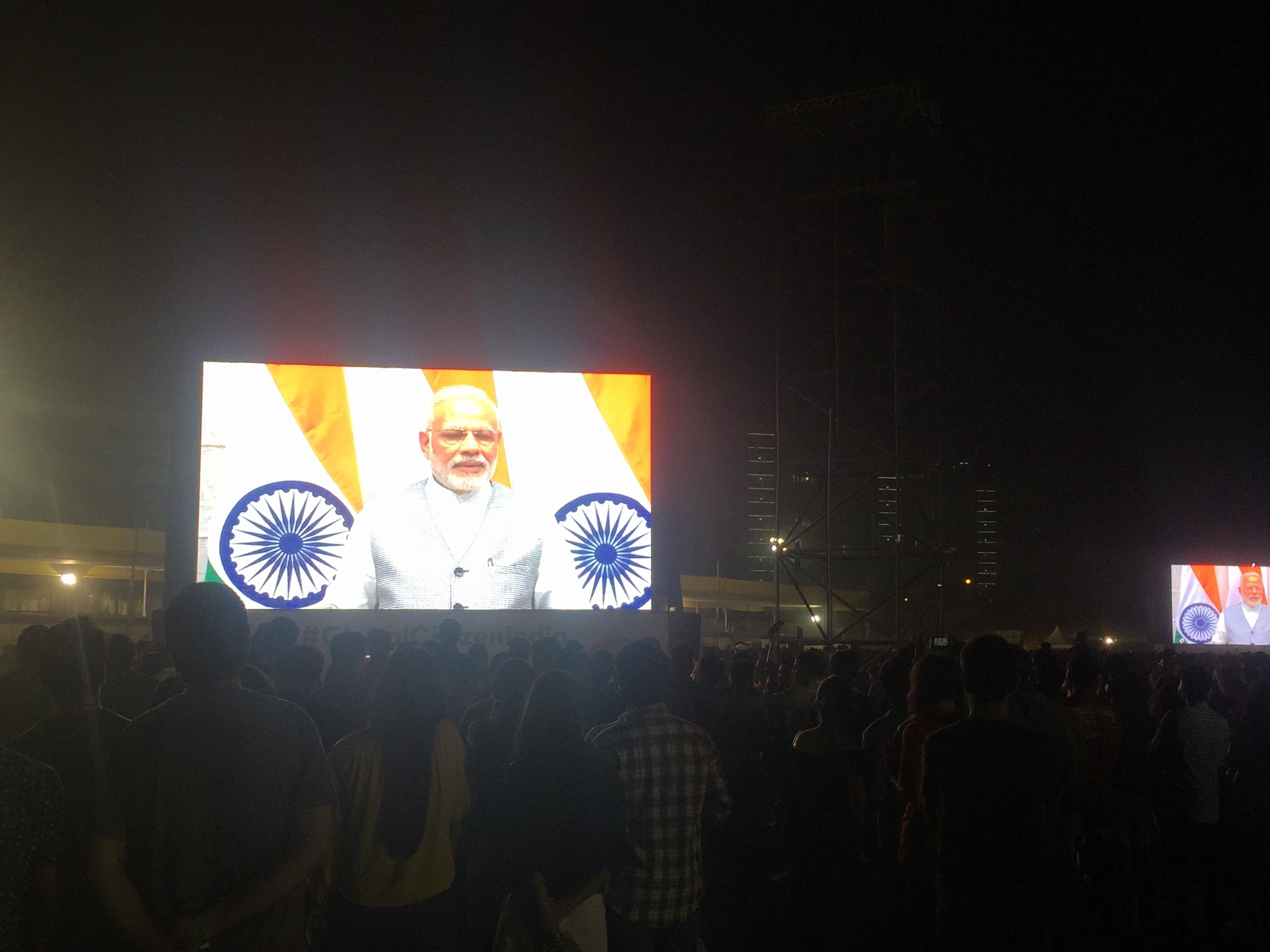 Anxiety levels were soaring and patience was running out. Sachin and Shahrukh came back on the stage and introduced us to the band that would leave us in awe for the next 90 minutes. 
I had been clicking photos of every act up until then. But just as the lights dimmed, their logo came up and I started recording, my phone konked off. 
For the millionth time, that dreadful almost there feeling returned.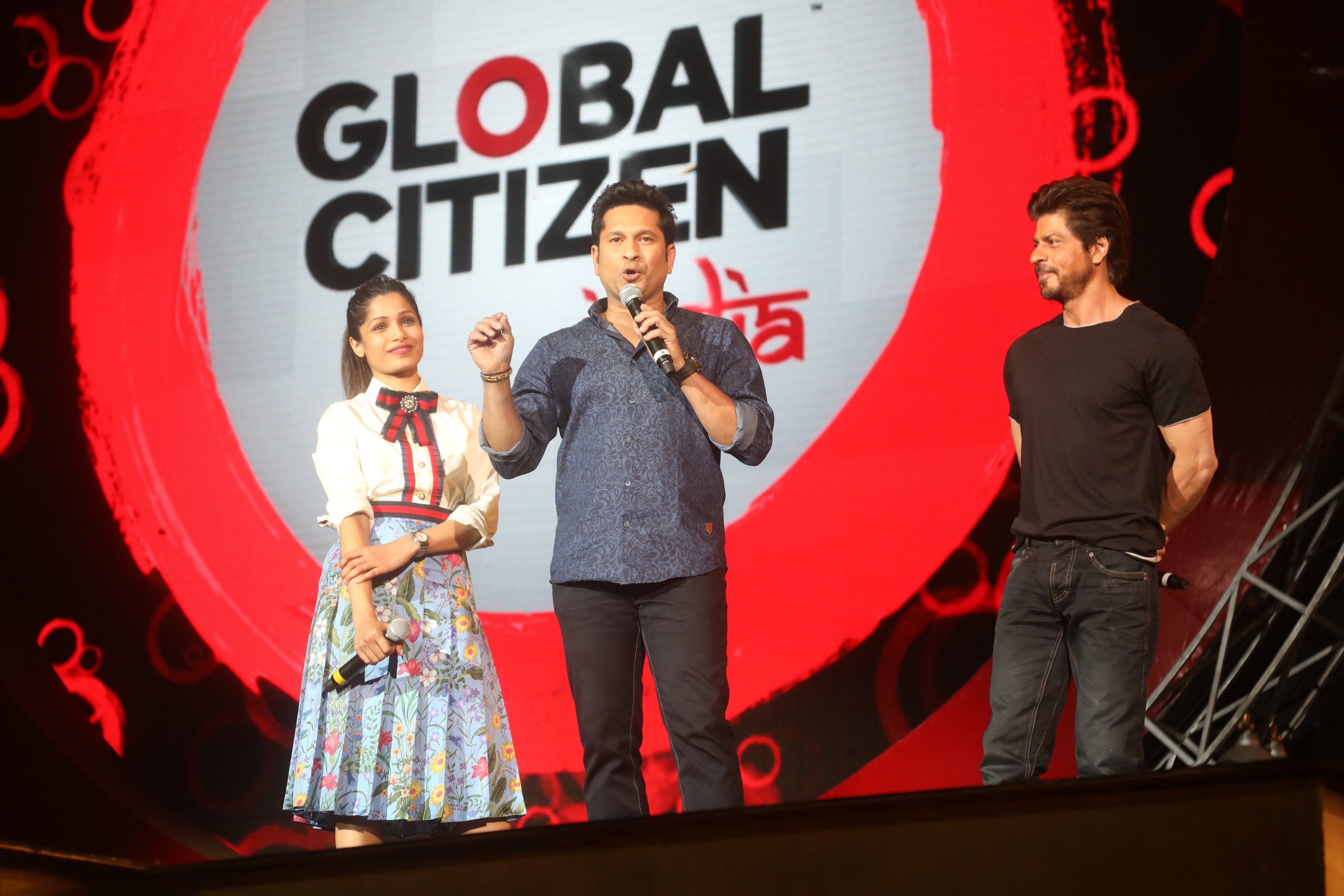 But a few minutes later, none of that mattered. Because the lights they shone yellow, the crowd went wild and the soundtrack from 16 years ago became an anthem that the audience voiced together. Goosebumps! I couldn't click a single photo from my phone, but I did not care. Because I was present in that moment.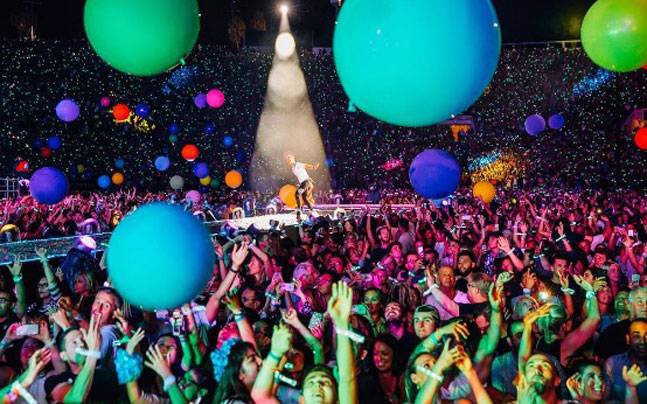 It did not matter how far we were from the stage. The screen was enough. That otherworldly voice was enough. 
They were right in front of me and what a show they put on. In 10 minutes, all the trouble and all the heartbreaks were justified as A.R. Rahman & Chris Martin sang Vande Mataram together. A moment I will never forget. 
They produced Magic and the MMRDA Grounds with 80,000 strong that night was in fact Paradise. Coldplay had finally ended my almost there.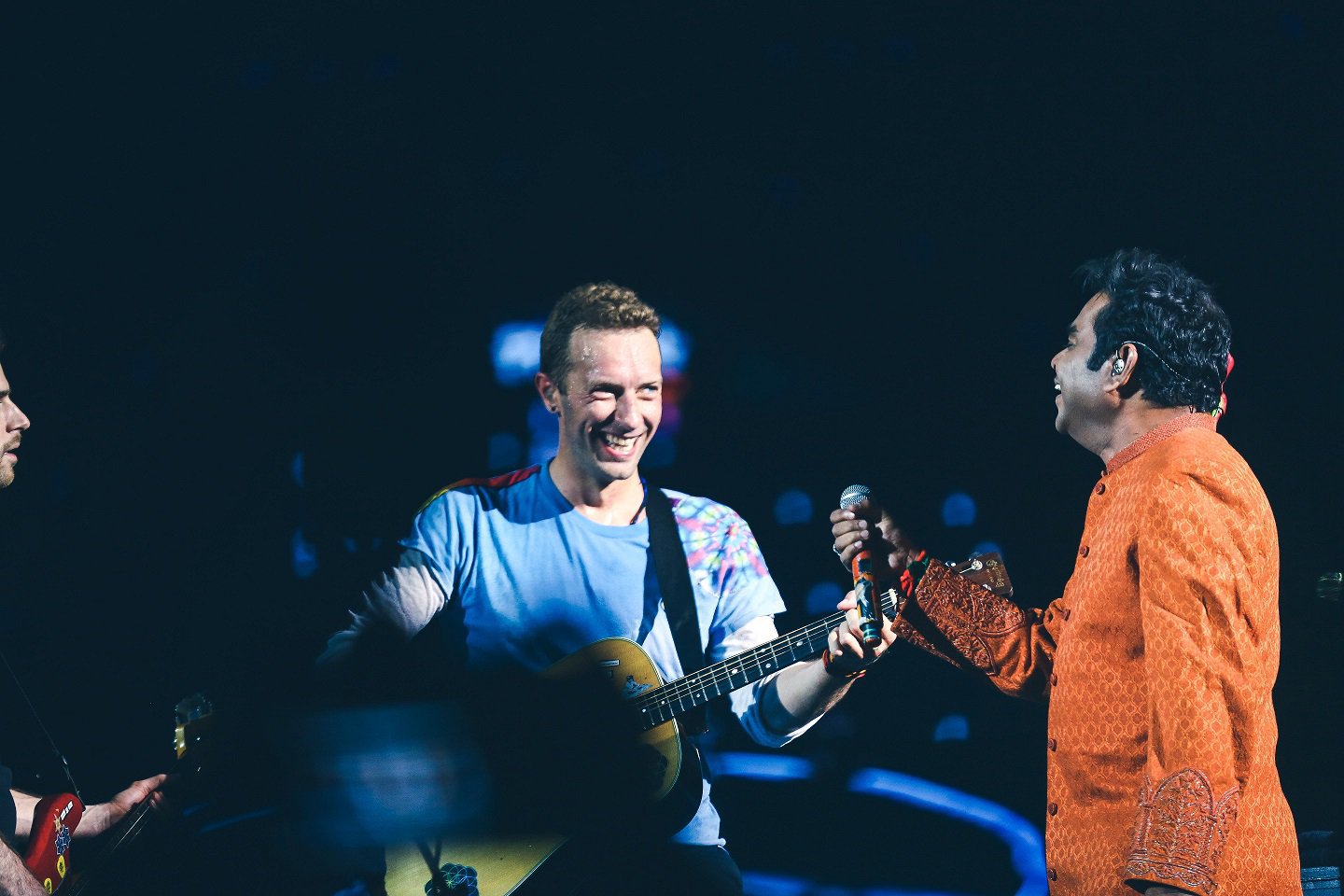 "Thank you for waiting 16 years to see us."
-Chris Martin