The moment someone even utters something about Game of Thrones, they have everyone's rapt attention! The show has managed to make everyone crazy. From possessing GoT mugs to visiting places where it was shot, we're all willing to do whatever it takes to satiate our appetite for this mind-blowing show! 
Talking about the obsession, how about a Game of Thrones-themed sangeet ceremony? 
Yes, you heard that right!
Mumbai-based couple Sanjana & Shaurya had a GoT theme-based sangeet that included all major aspects of the show. 
The venue in Udaipur was designed using references from the show and it's sure to give you #weddinggoals and how!
To make people aware, they had this board placed outside.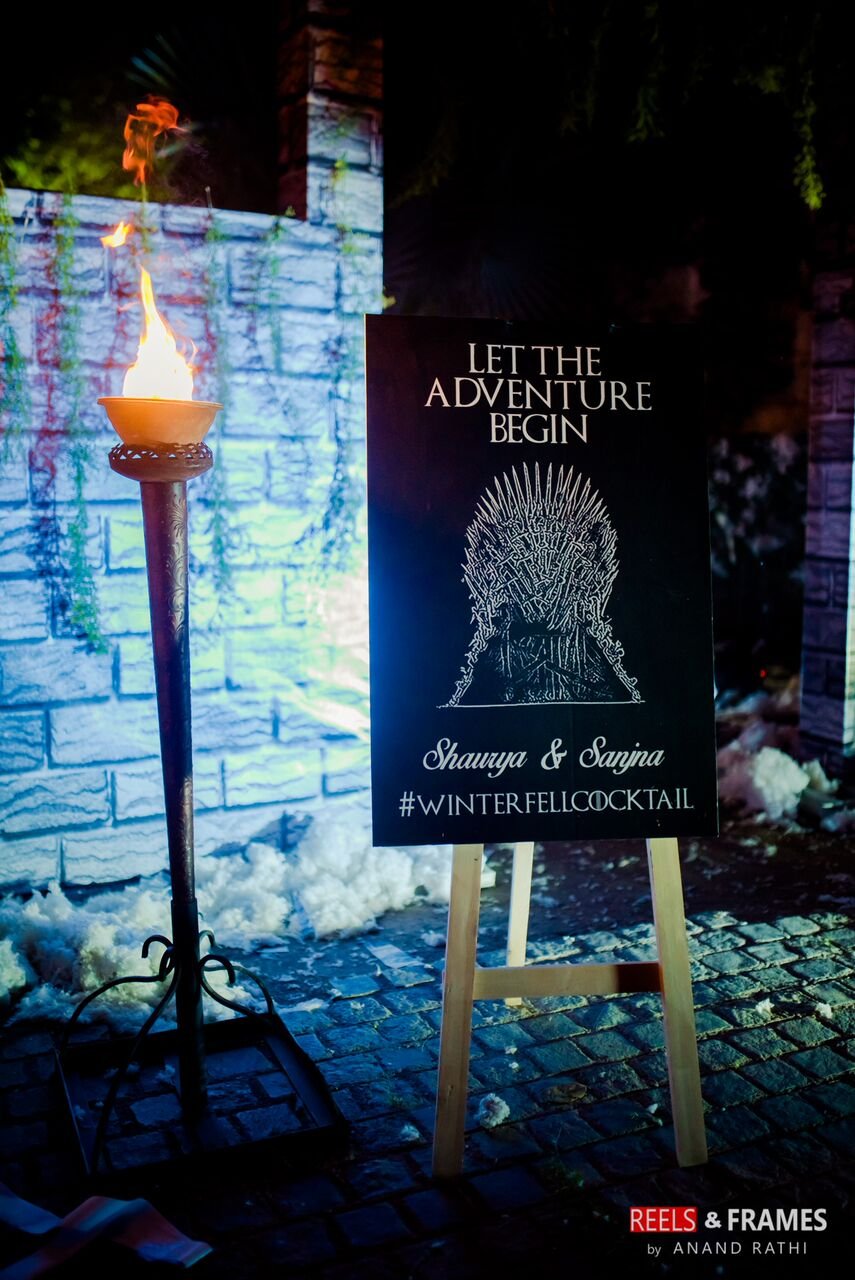 From the entrance to the decor, GoT was all over the place.
Did I tell you that Winds of Winter played in the background while they were being welcomed? Oh yes!
From what we can see, the groom belonged to House Lannister!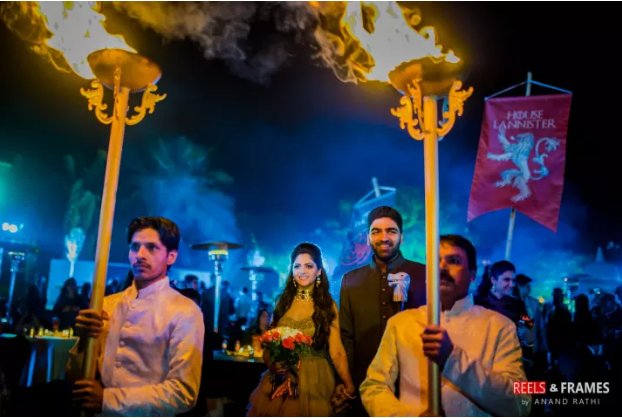 The guests promptly raised their valyrian swords.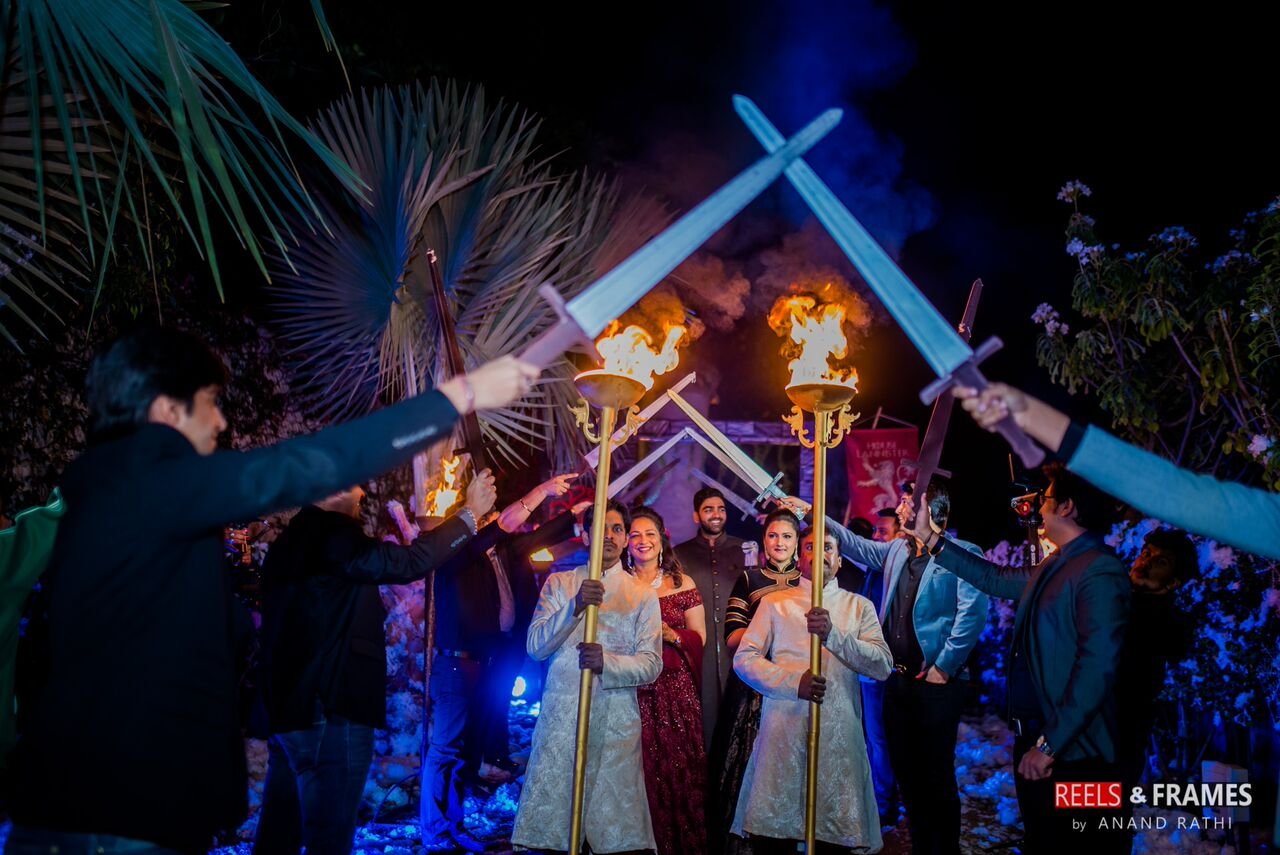 The couple even got to sit on their own iron throne!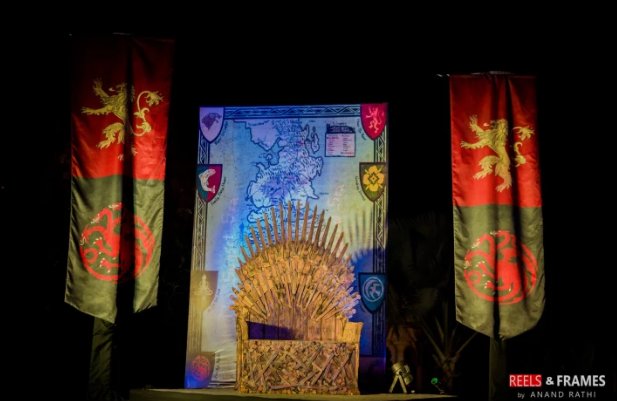 Of course, dragon eggs need their own section. Good work, guys!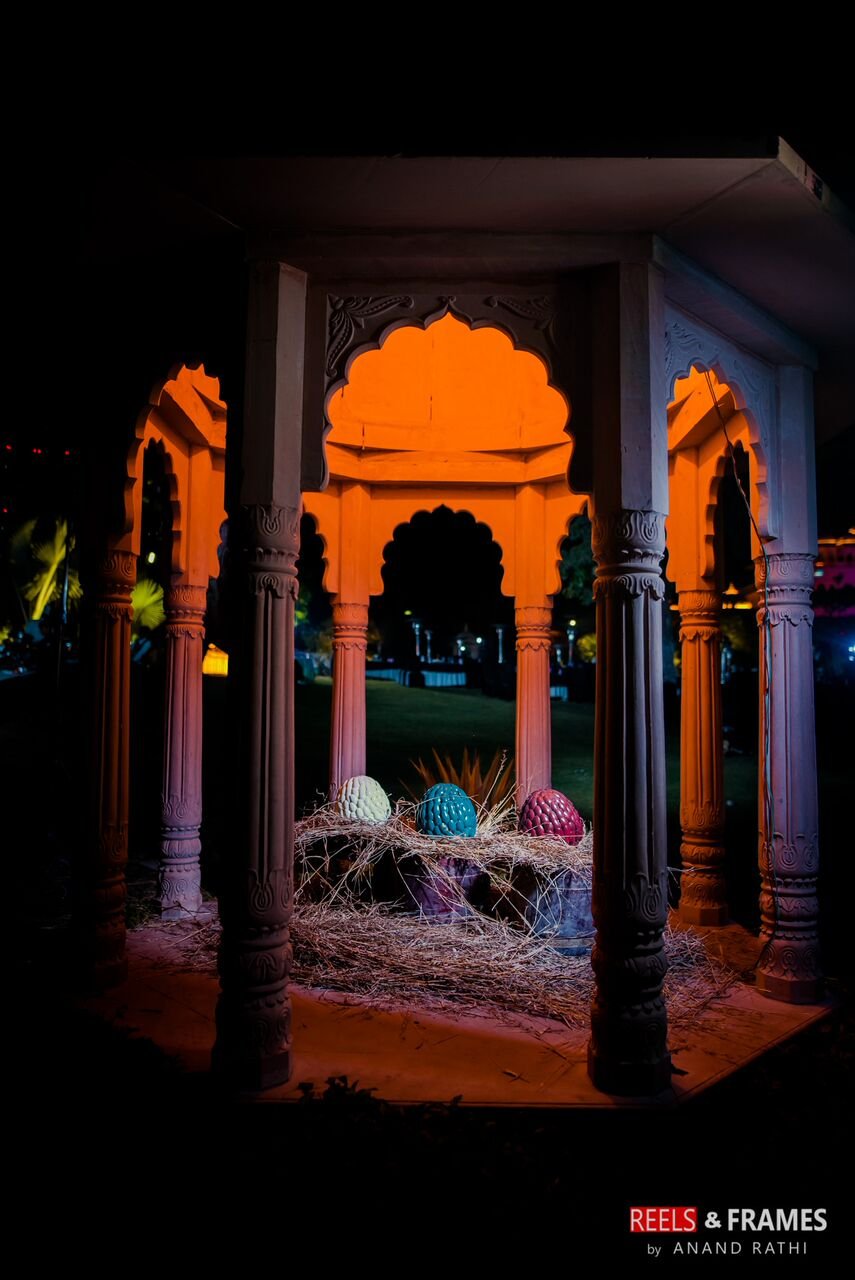 The place had flags of the four most important houses on the show.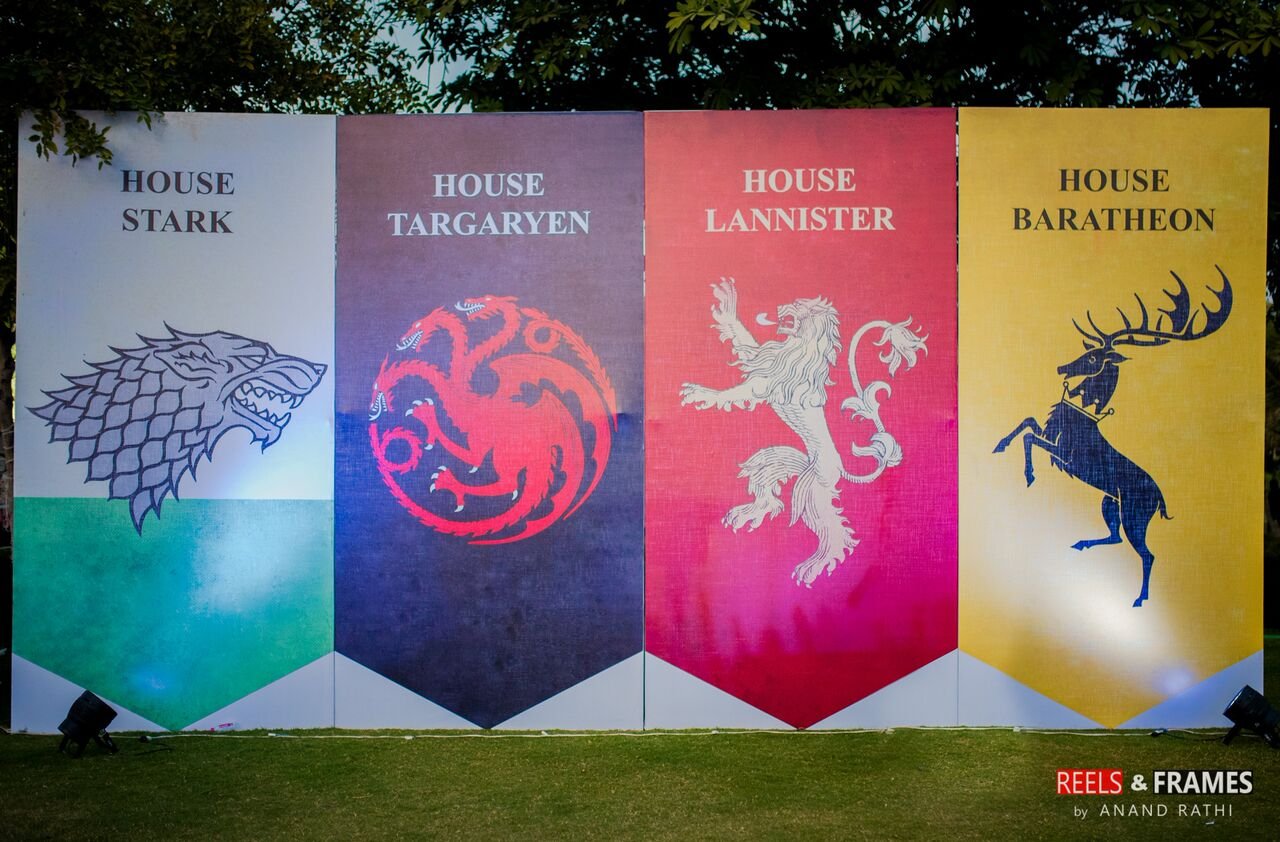 Don't tell me you don't wanna eat THAT cake!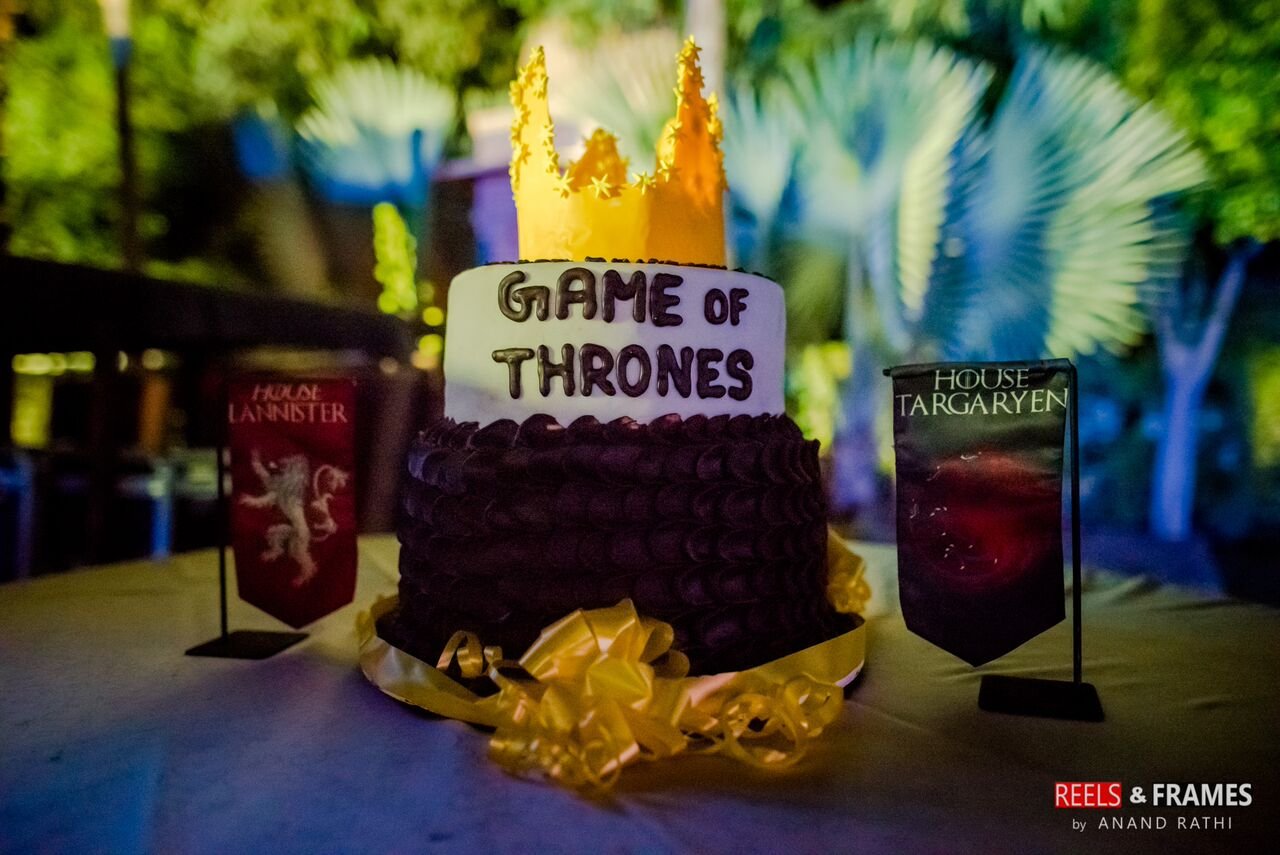 The venue had everything we love from the show.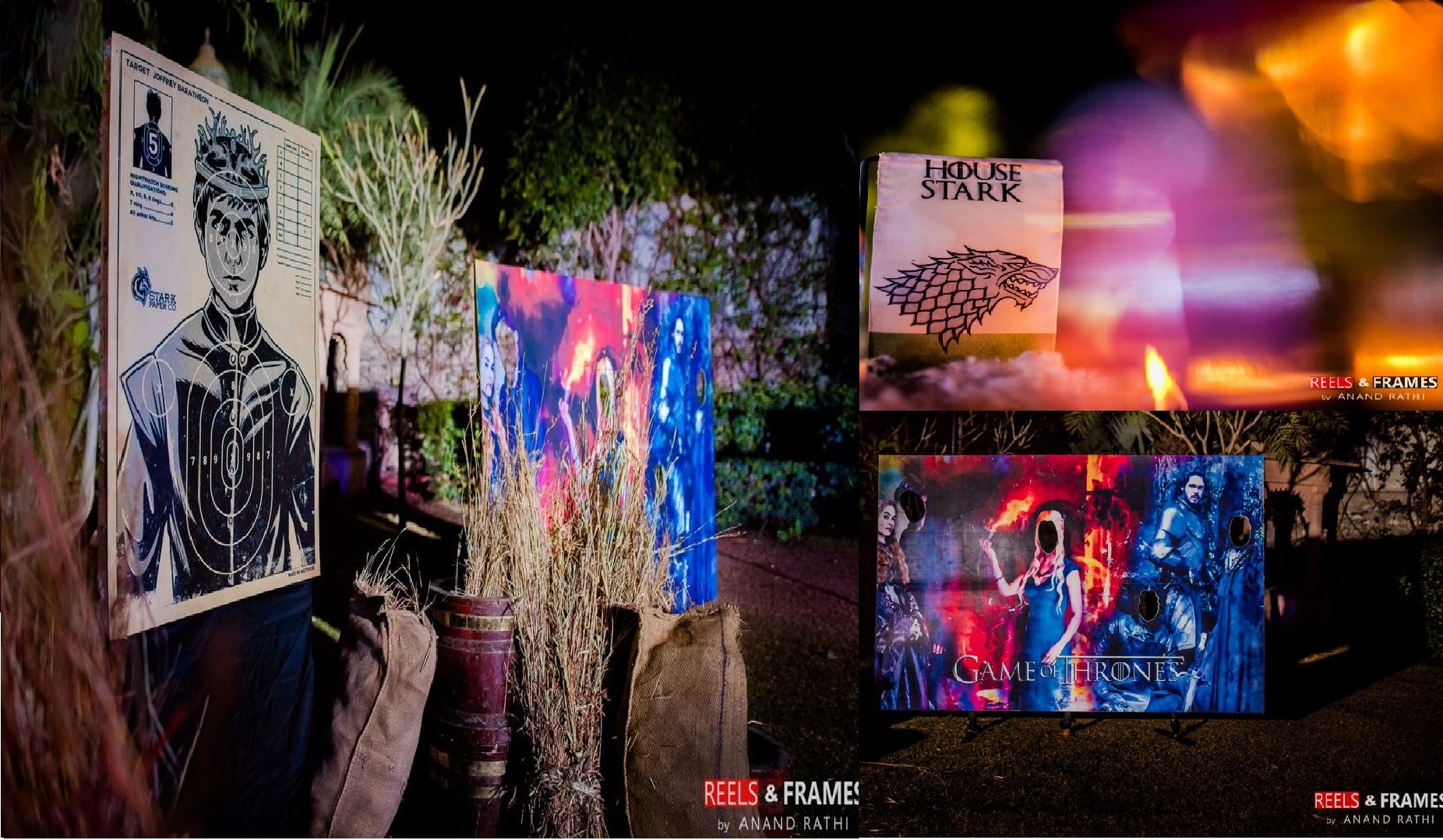 And all we can do is wish the happy couple a blood-free journey.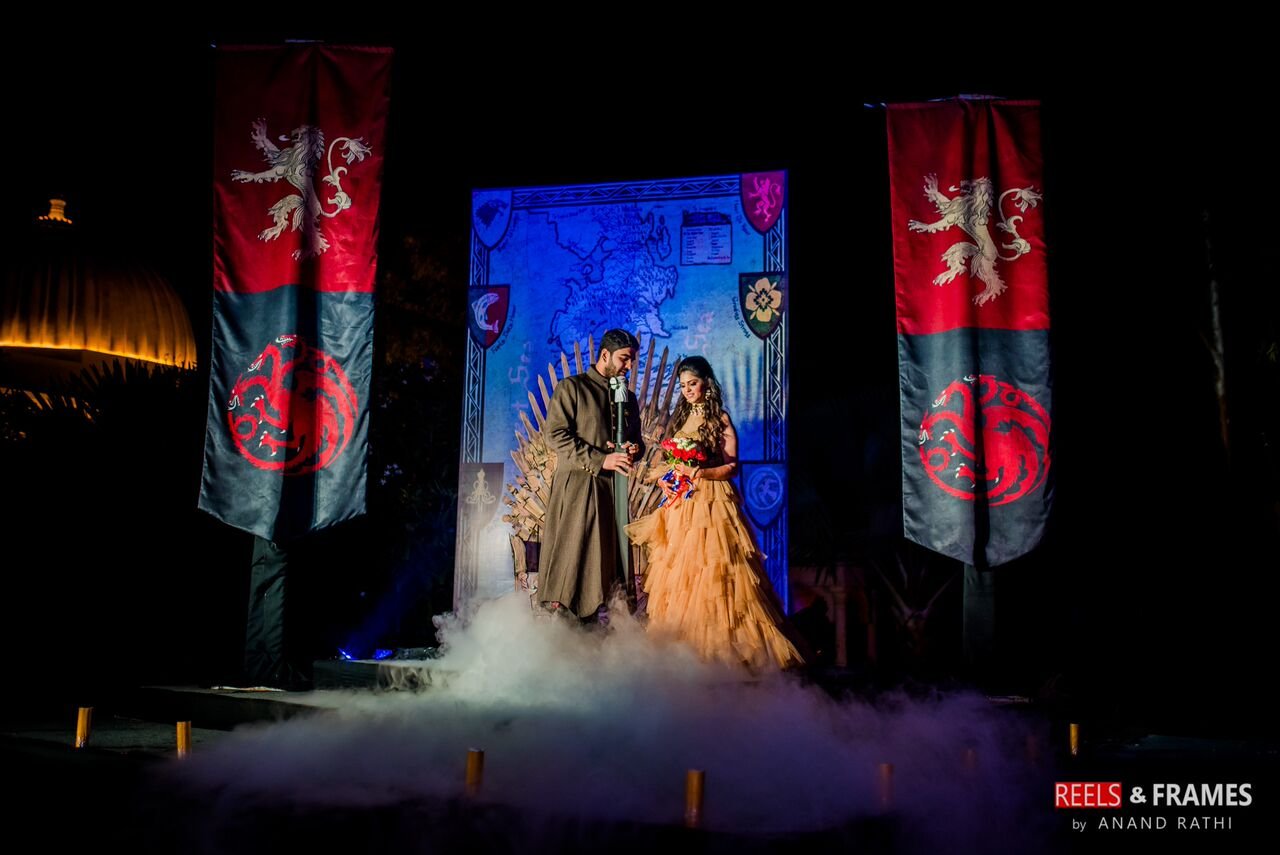 And you thought you are the biggest Game of Thrones fan?
Images courtesy : Reels & Frames