Actress Dame Diana Rigg, best known for her portrayal of  for playing Olenna Tyrell in Game of Thrones and Mrs Bond in On Her Majesty's Secret Service has passed aged 82.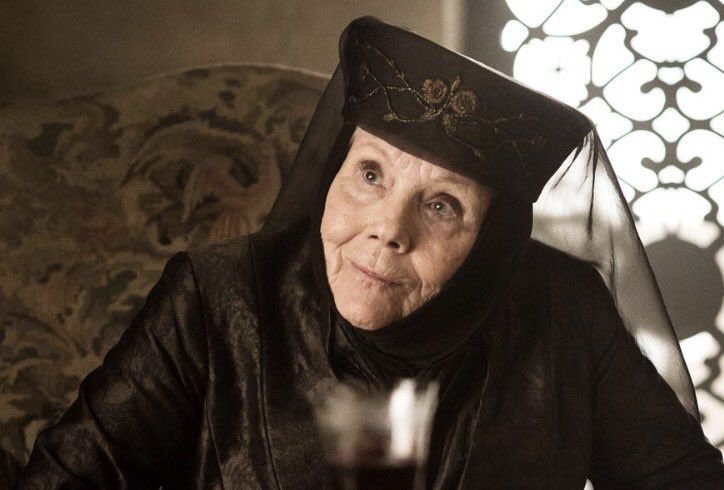 Speaking to BBC, her agent confirmed the news of her demise. 
She died peacefully early this morning. She was at home with her family who have asked for privacy at this difficult time. 
As soon as the report of her passing hit the news, condolences and farewells started pouring in on social media. 
Altough Rigg's career spans decades, her younger fans mosty remember her as the sassy Lady Olenna Tyrell on HBO's Game of Thrones.