There are some movies in your life that, perhaps due to when you watched them, leave an everlasting impact in your life. My life isn't an exception. I watched Peter Weir's Dead Poets Society on Star Movies when I was in the 8th standard. And since then, I haven't been able to get it out of my head. Well, not that I want to either.
It's been 29 years since this movie was released. Robin Williams delivered one of his most memorable performances in the film, playing the role of John Keating, an English teacher in the elite conservative boarding school Welton Academy. What makes this movie so special, not just for me but almost everyone who's watched it, is that every time you feel the grind of everyday life squeezing the soul out of you, you can come back to the film and listen to what Keating has to tell his students.
I make it a point to watch it once every couple of years. Once you see what Keating's character had to offer, you'll know why.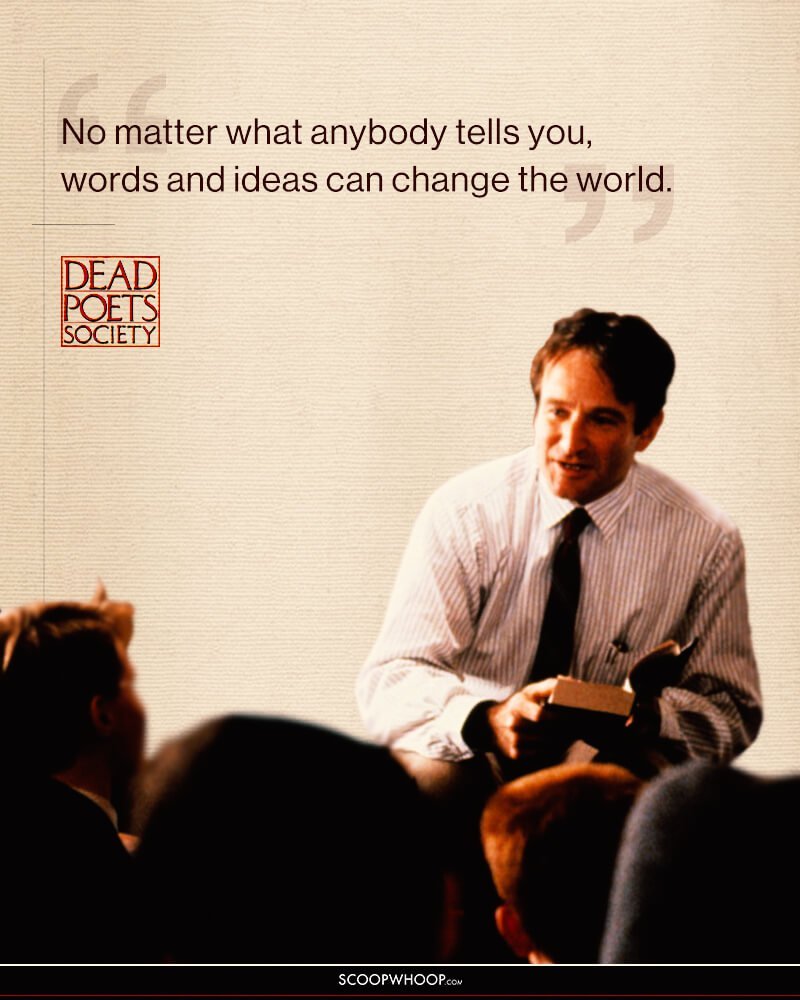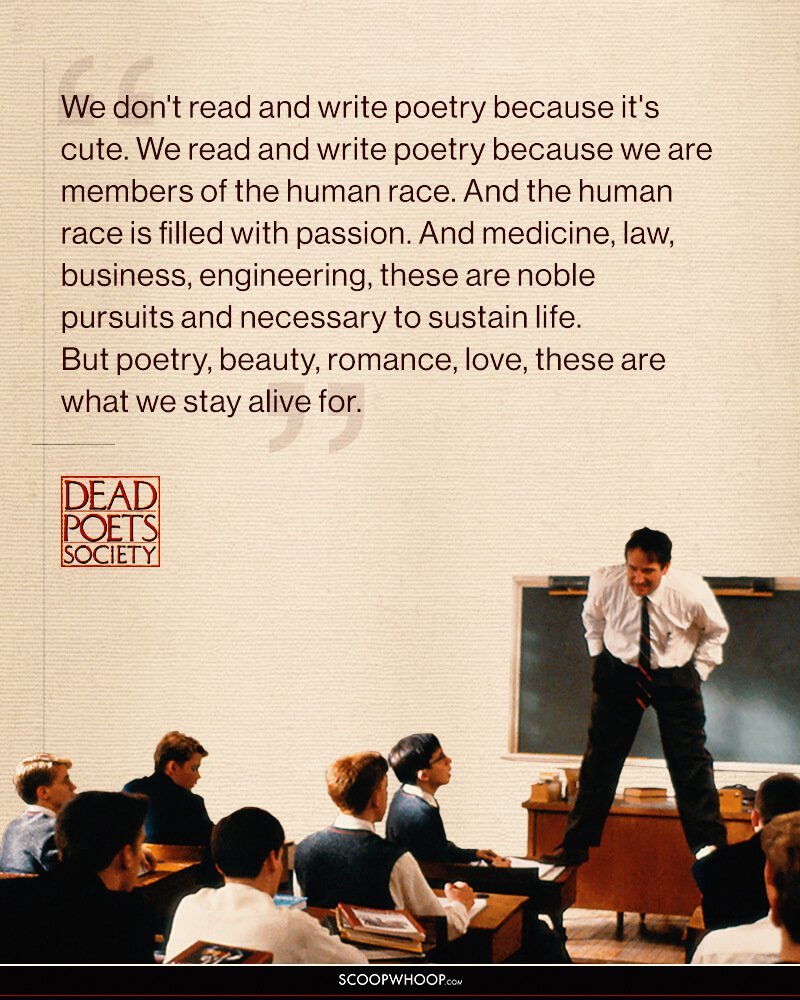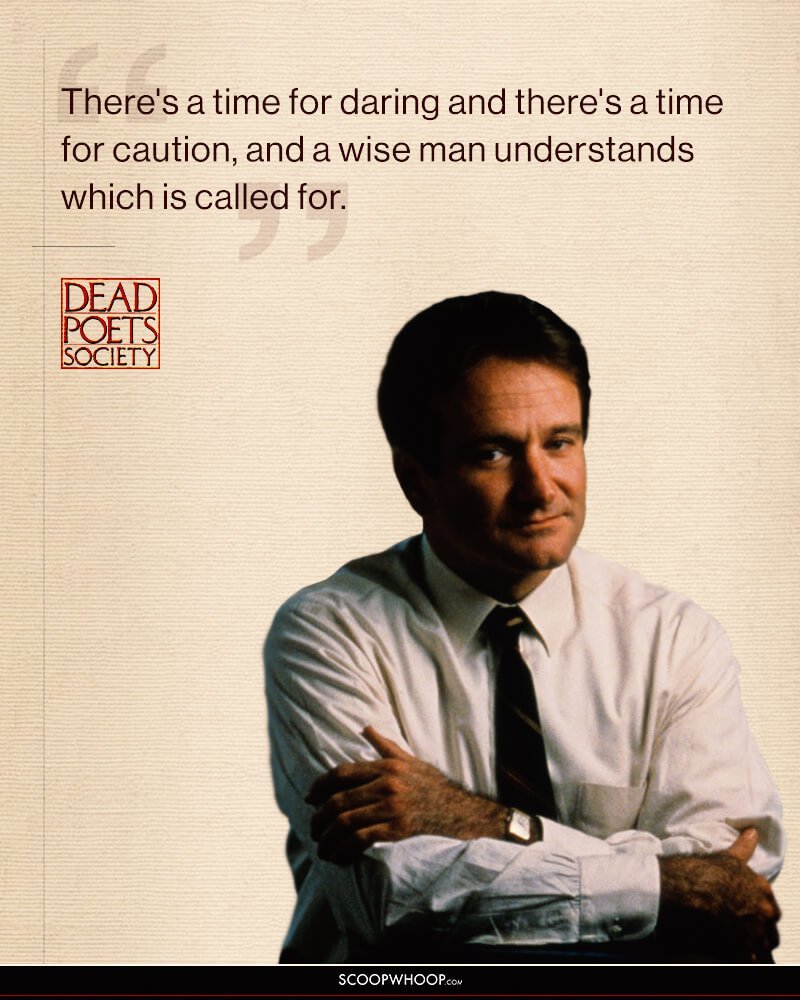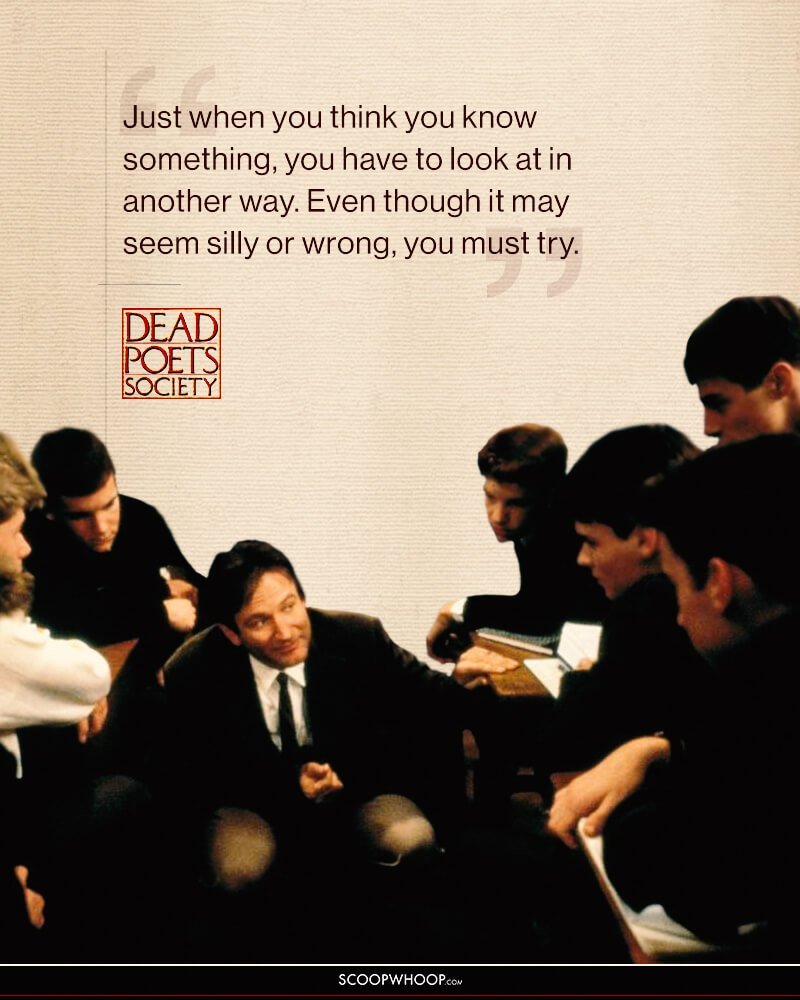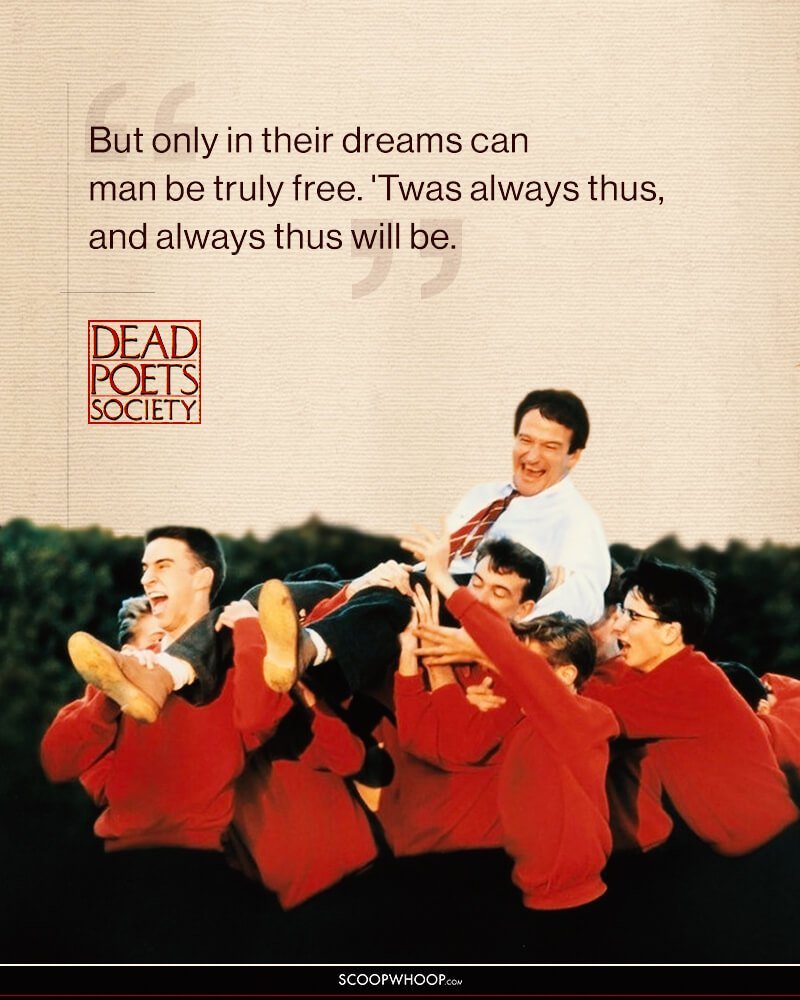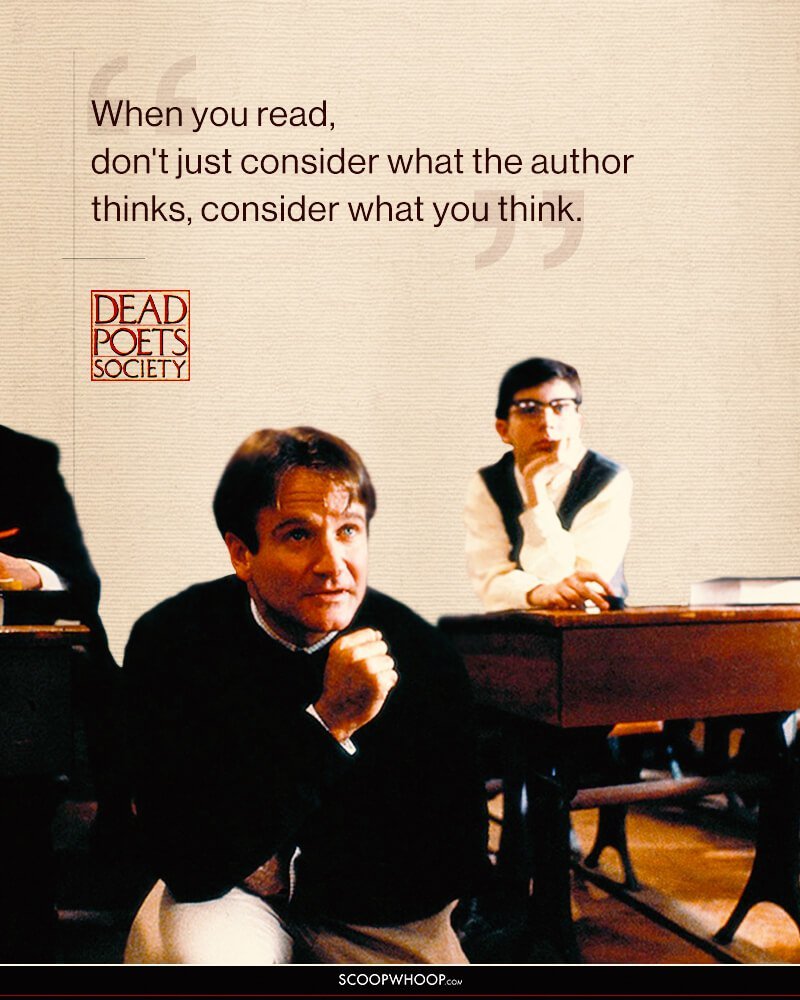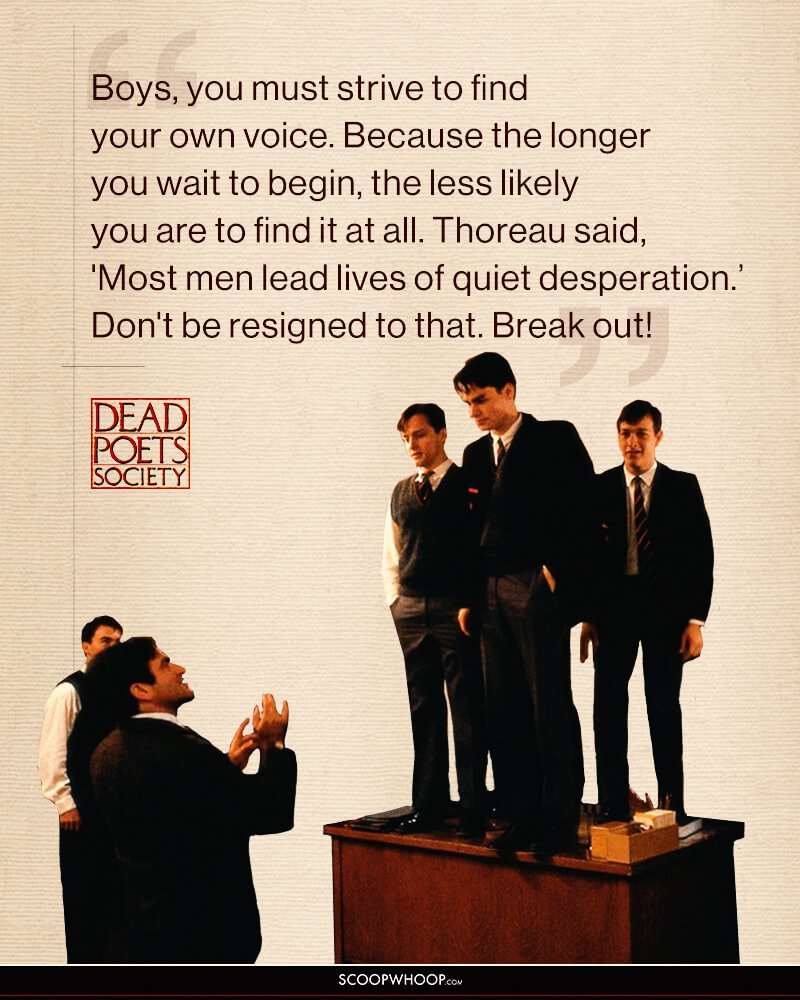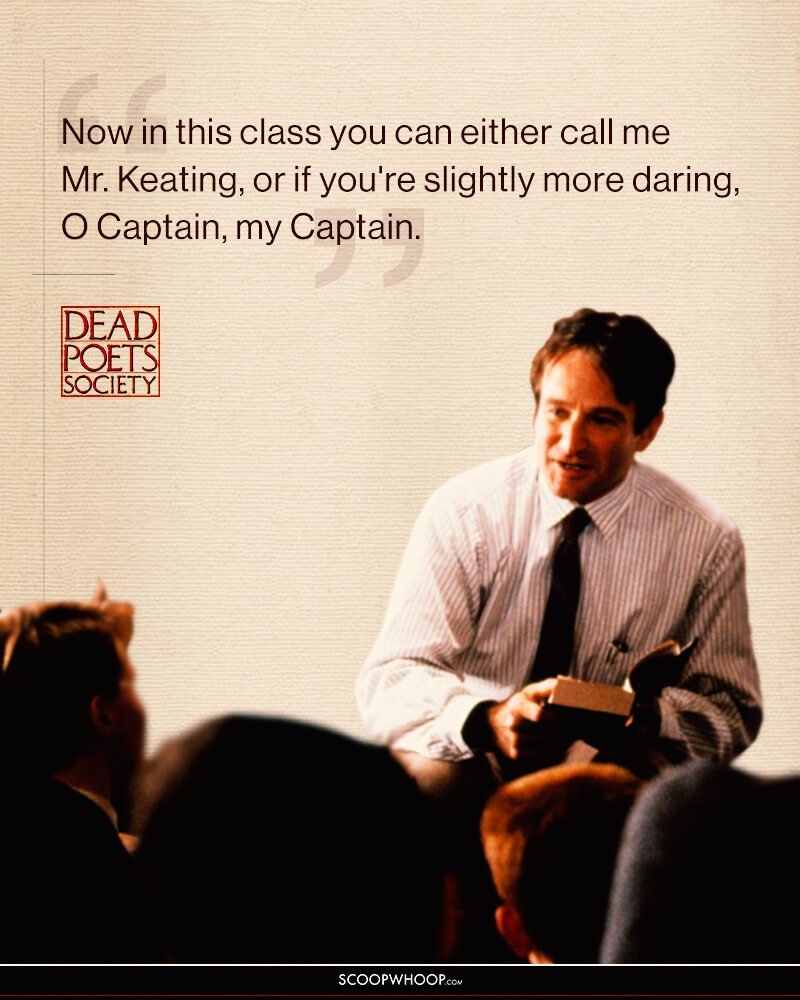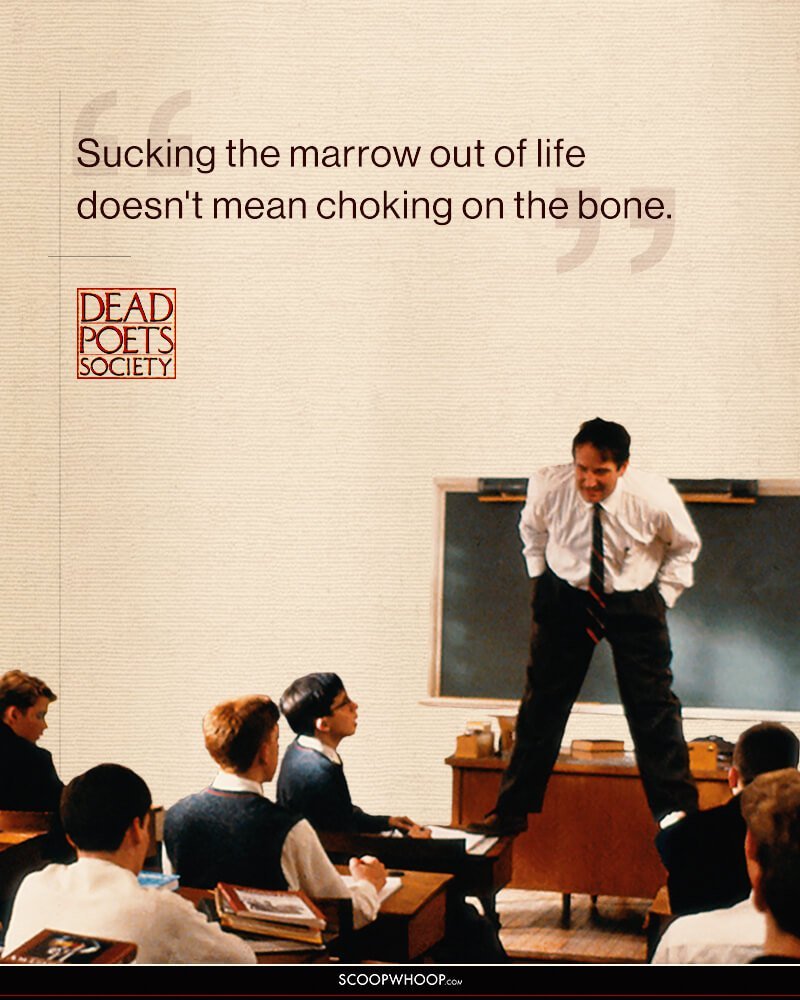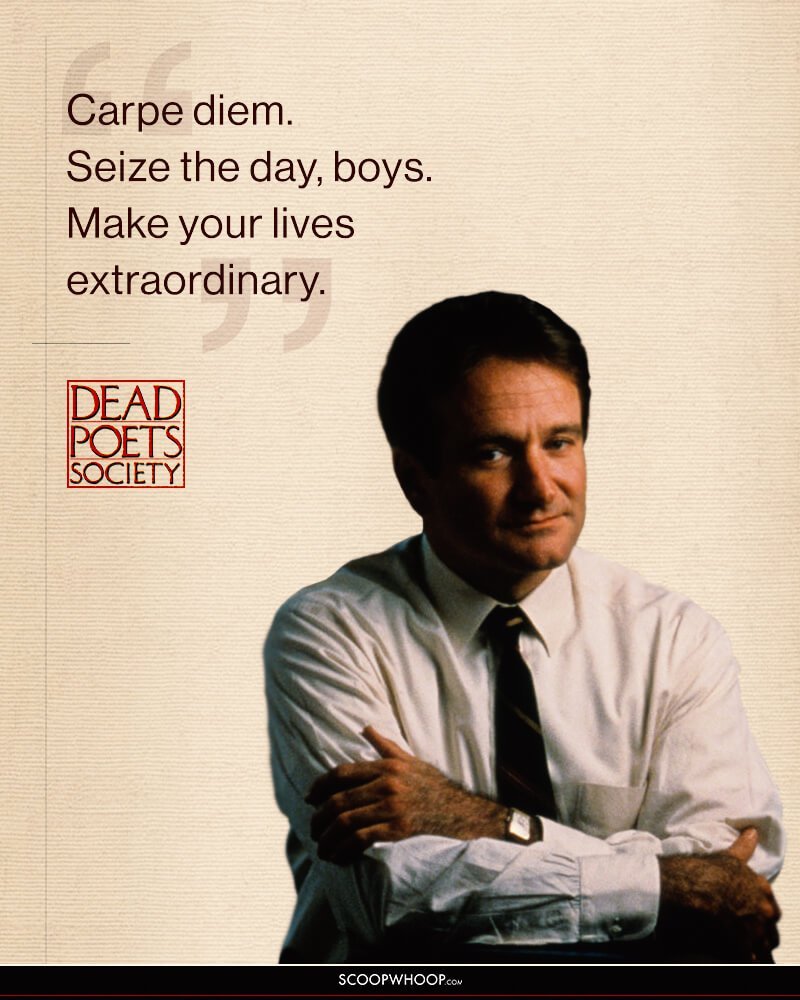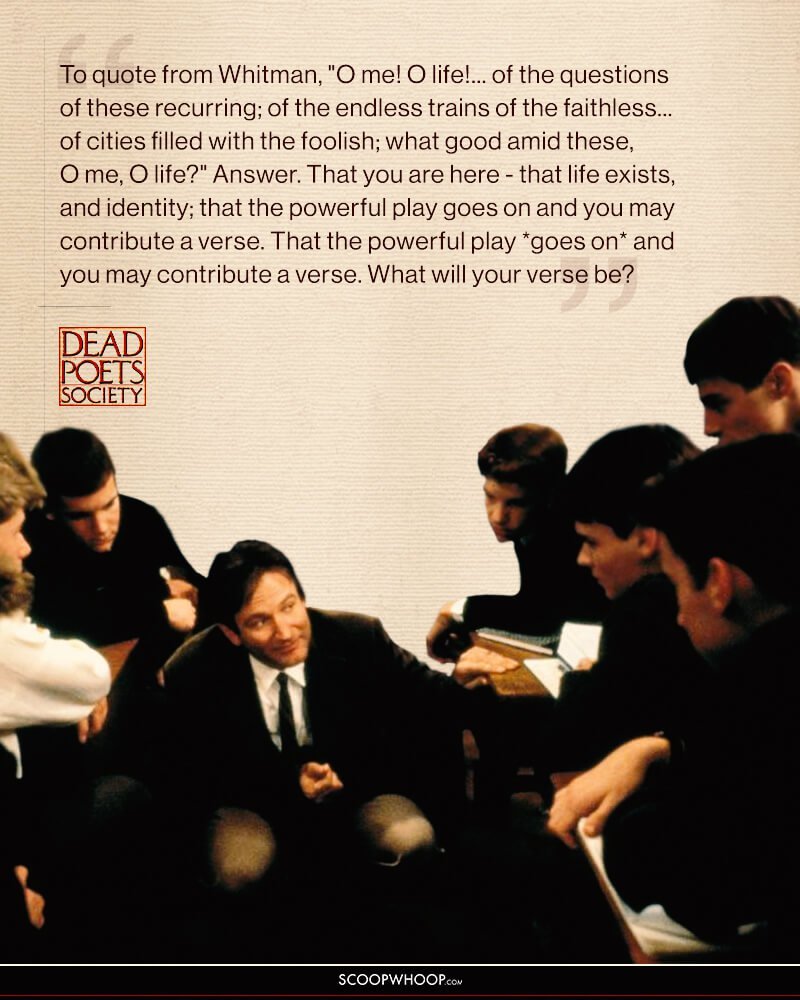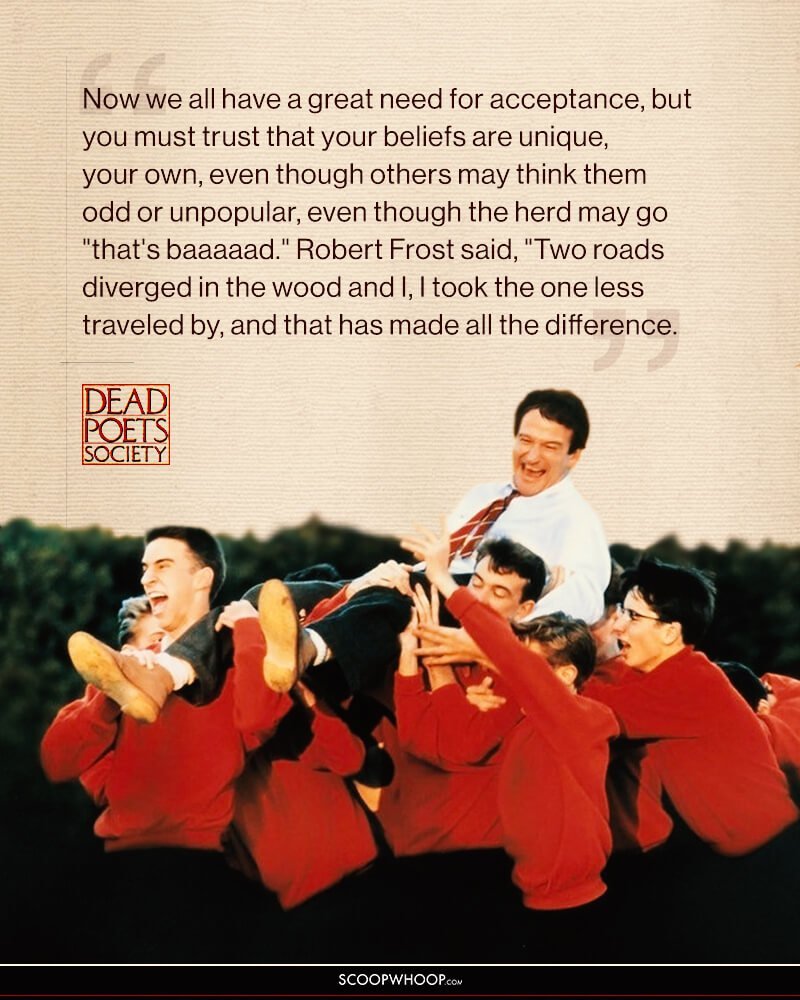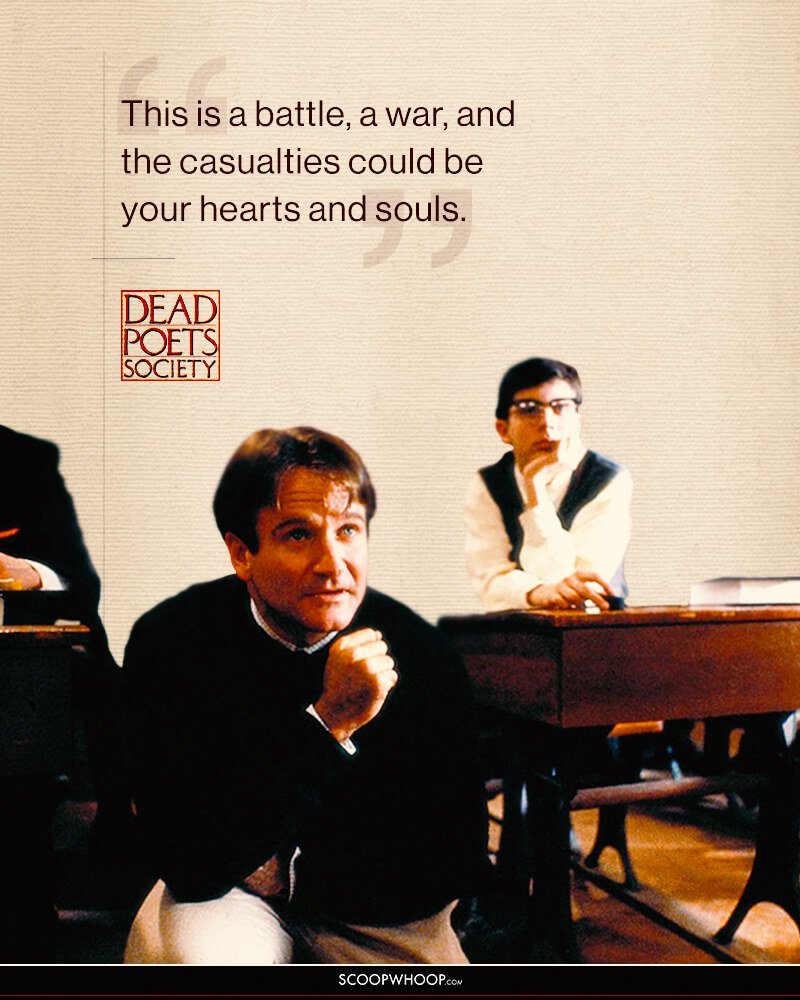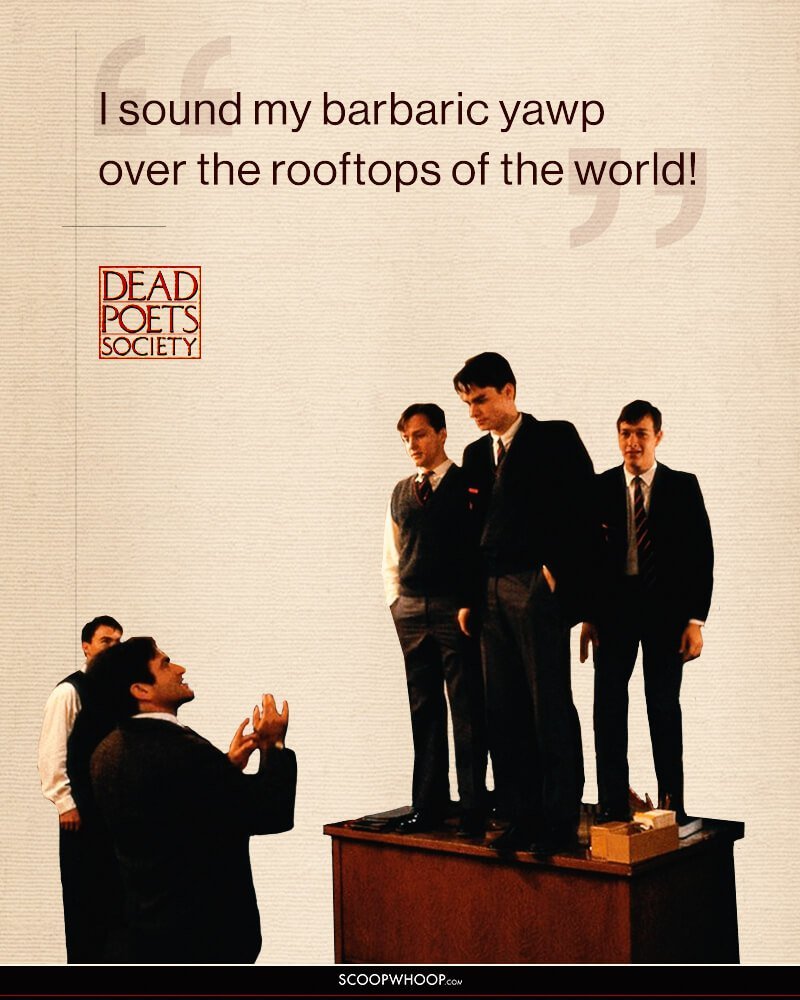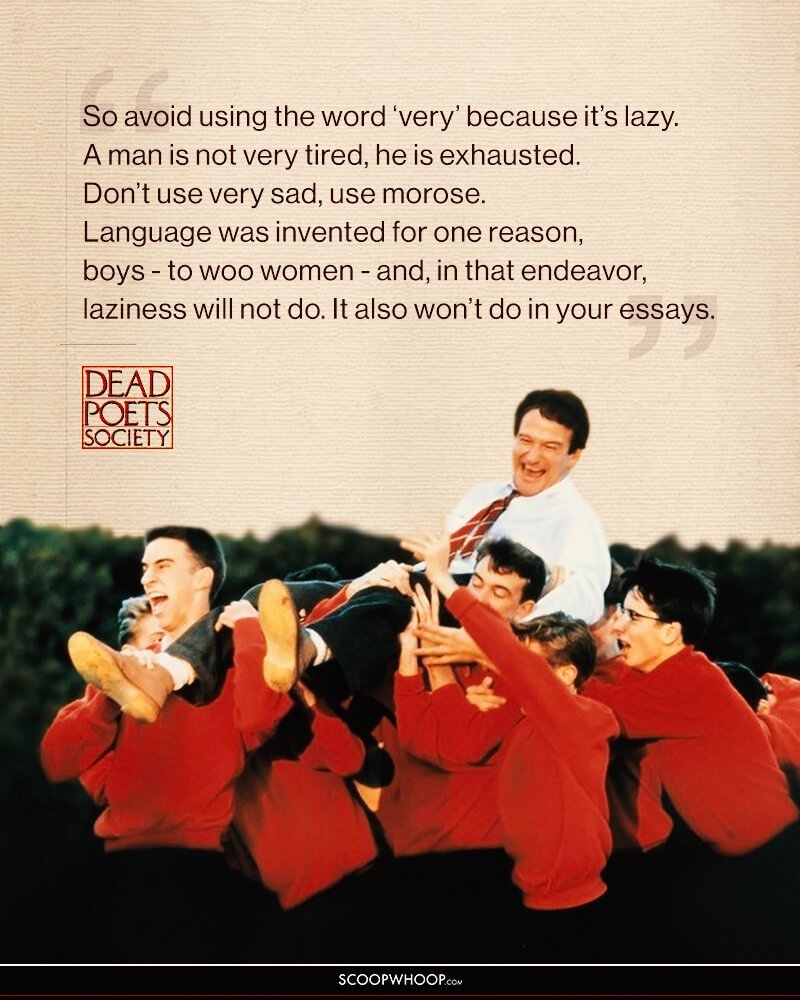 Seriously, if you haven't watched this film, you're missing out big time. I can't recommend this enough.