There was a bully in my school. He was intimidating, his built was imposing & his family affluent. Once, during exams, I had forgotten to carry my admit card and the peon was not letting me enter the examination hall. Thankfully for me, this bully threatened the peon and helped me secure a duplicate copy from the office, using which I was able to appear for the exam.
Needless to say, I immediately developed immense respect for this guy.
In the days that followed, I saw the guy drink in class, pick up fights with classmates and disrespect girls. I felt bad and angry. But what could have I possibly done? After all, this was the guy who helped me when I needed it the most. 
And then, one day, I saw him stealing a classmate's mobile phone from his bag. He saw me too. He was sure I'd keep mum. I too was sure, that it was the last thing I'd do.
That day in the principal's office, I came clean. And that night, I couldn't have slept better.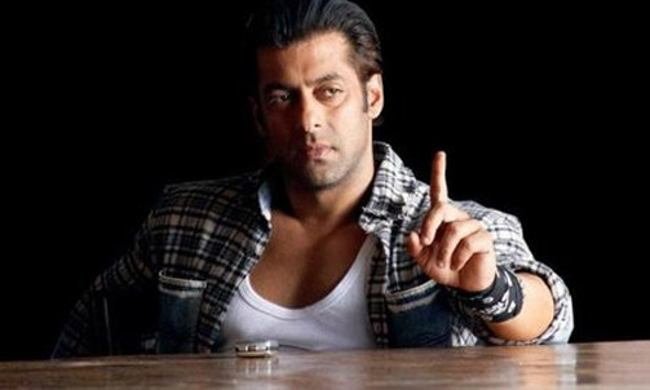 Many years down the line, when I see Bollywood's disturbing silence over controversies surrounding Salman Khan, I can't help but feel that the bullies in our societies have only grown stronger, and our sense of righteousness has only shrunk.
I'd be lying if I say Salman's rape reference hit me like a wrecking ball. Mostly because I don't expect anything bright to come out of Salman's mouth. Nobody does. But here's the point – I am angry that the interview carried on even after such a distasteful remark. I am upset that the a frequent offender is getting away because of his celebrity status. I am disappointed that Bollywood, yet again, is showing no signs of having a spine and is keeping mum over the issue.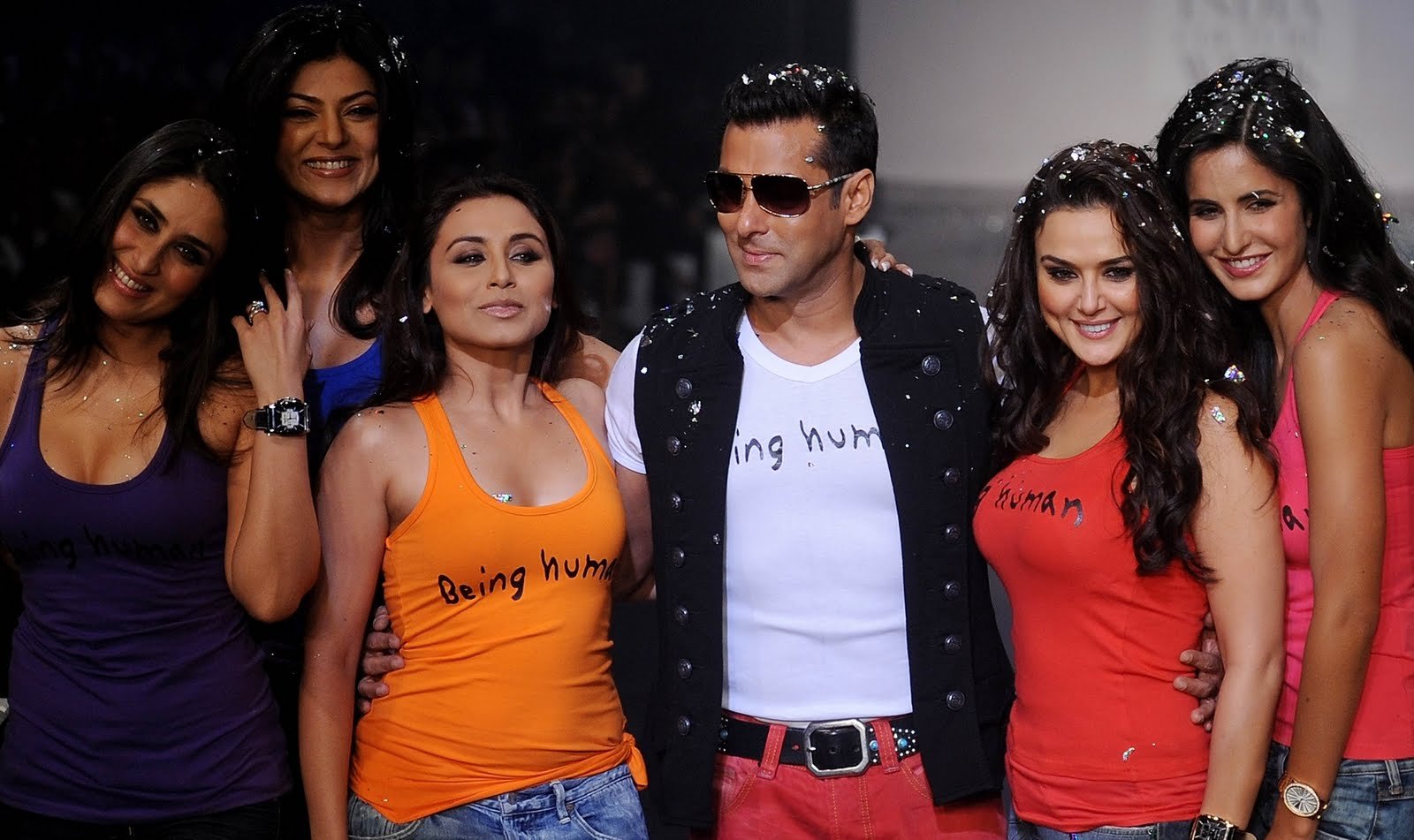 Okay, I agree nobody wants to get on the wrong side of a colleague who has destroyed lives, careers, and made a mockery of the legal system of India on multiple occasions. And that a 'single' comment doesn't even begin to measure up to what all the guy has done before; but for how long, exactly, is this going to go on? 
For how long will the sweet, coy & respectful Prem of Bollywood be let off the hook just because he is a superstar? For how long will the media not shun him because he is a constant newsmaker? For how long will his mindless bhakts keep on rallying around him because of his onscreen persona?
And for how long, exactly, will Bollywood keep on taking the fall for Salman Khan? 
Barring a few people from Bollywood like Anurag Kashyap & Kangana Ranaut, nobody has really come out and condemned Salman's ghastly comment.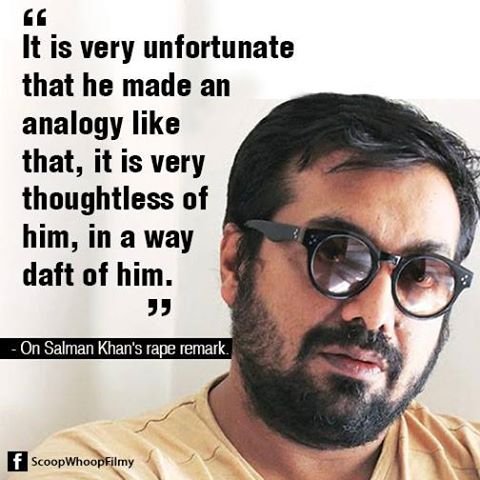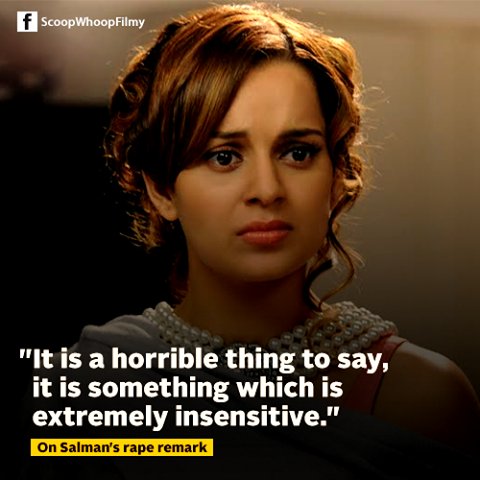 In fact, what's abhorring is that a blessed actor like Nawazuddin Siddiqui, who is free from the crutches of commercial cinema, has not only fallen for the mainstream ways of rallying around Salman Khan; he's openly vocal about it:
He (Salman) used the comment metaphorically. His intentions were not wrong.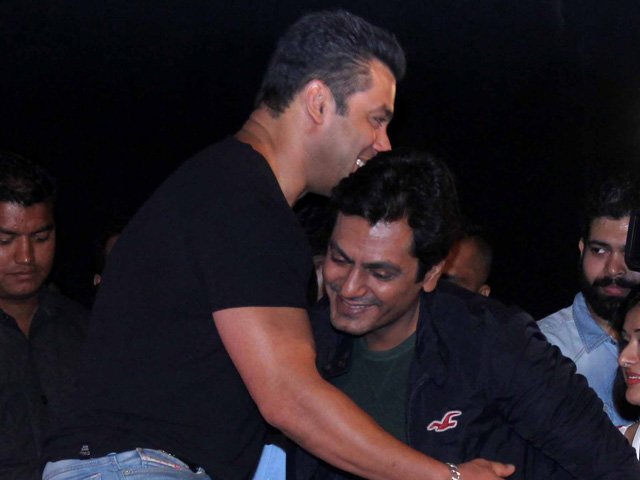 Even veteran filmmaker Subhash Ghai defended controversy's chosen child:
He is a child & I know for sure that he has high regards & respect for women.
It's appalling how every time Bhai lands in a soup, it becomes a loyalty fest in Bollywood. Out of work actors support Salman in the hope of a favour while established ones tag along for fear of losing their current equation with the superstar. 
However, my main concern is not even that. My main concern is:
Where are the Shahenshahs, King Khans and the Perfectionists of the industry? 
Where are your social satire videos, Kalki?
Where are your long posts on being a MARD, Farhan?
Hell, where are those stupid comments from the likes of KRK and Rakhi Sawant?
What's with the eerie silence over anything related to Salman Khan?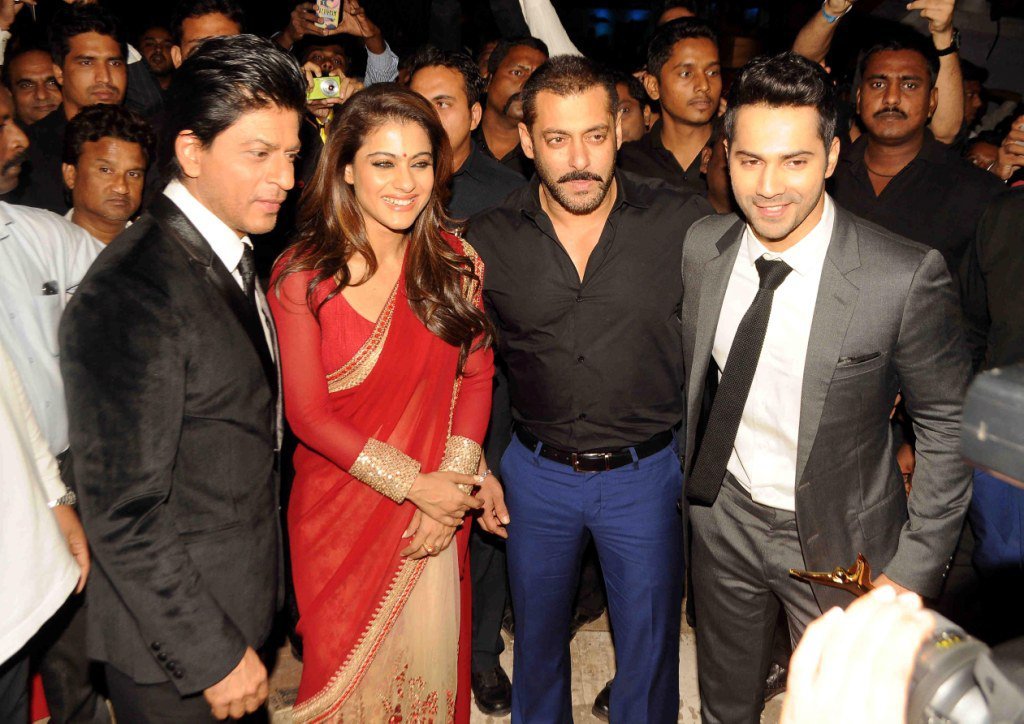 Actually we understand, Bollywood! You have your '₹ 200 crore club' movies to make, star kids to launch, perverse jokes to crack, sexual songs and innuendos to make and, last but not least, your own careers to save. Because clearly, the industry doesn't want another Vivek Oberoi or Arijit Singh. Because isn't that what happens to anyone who rubs Bhai the wrong way? 
But I'll tell you what, there's always a choice. A choice you've to be willing to make. Congratulations to Kangana and Anurag for making the right choice.