Dear Shilpa Shetty, 
First of all, thank you for making the 1990s so memorable for me. I can't imagine my teenage years without your rocking numbers like Churake Dil Mera, UP-Bihar Lootne and of course, my absolute favourite, Kitaabein bahut si padi hongi tumnein. Which makes your latest uttering about kitaabein even sadder than it anyway was. According to you, George Orwell's dystopian novella (to know what dystopia means, click here) Animal Farm can teach "the little ones to love and care for animals". 
Yes, we agree that Mumbai Times has shown great editorial judgment in asking you for your inputs on what anyone – let alone children – should read.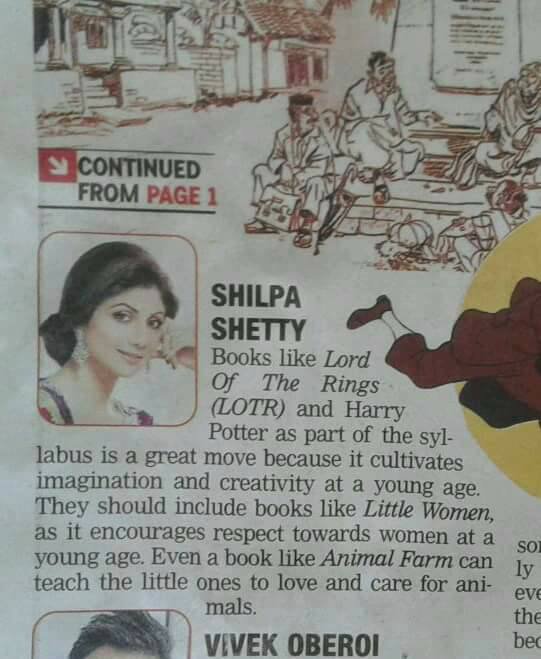 I am not mocking you. It is quite possible that you may be a victim of some big misunderstanding. Even I presumed One Flew Over The Cuckoo's Nest was about escapee birds and cuckoo's nests. Then I got to know that it was about a mental asylum. Why can't writers choose more direct titles, really? Full mental some writers are, I tell you. 
But seriously, as a fellow victim of this horrible conspiracy by writers to mislead poor unsuspecting people like us, let me help you with a list. After much Wikipedia research, I have put together a list of books with misleading titles. Please keep these in mind for any future bibliophile interviews you may have to give. 
1) Animal Farm  by George Orwell is not about a farm of animals playing around cutely. Yes, its main protagonists are pigs and donkeys. But – wait for this – it's about boring topics like Socialism and all. No wonder it didn't get made into a film like Babe. 
2) To Kill A Mocking Bird by Harper Lee- Again, not about birds being killed. Or birds, at all. This Pulitzer Prize-winning novel by Harper Lee is a coming-of-age tale of a girl trying to understand the adult world around her. It also deals with racism. 
3) The Bell Jar by Sylvia Plath- No, it's not about baking or decor, as I know you thought it would be. Prepare yourself. This is a story about mental illness. It's about a young woman who is in depression. Just Like Alia Bhatt in Dear Zindagi. Only her zindagi is not so dear to her, she keeps attempting suicide. 
4) Lord of the Flies by William Golding- This novel by the Nobel-winning author must be about flies, I thought. Insect-life maybe. But guess what, no flies here, no mosquitoes even. It's about about a group of British boys stranded on an uninhabited island and the survival of the fittest. 
5) A Clockwork Orange by Anthony Burgess – First of all, what does that title even mean. Is it a do-it-yourself book about how to make clocks out of oranges? Of course not. It's about a gang of young men with bad eye make-up killing people in dystopian future.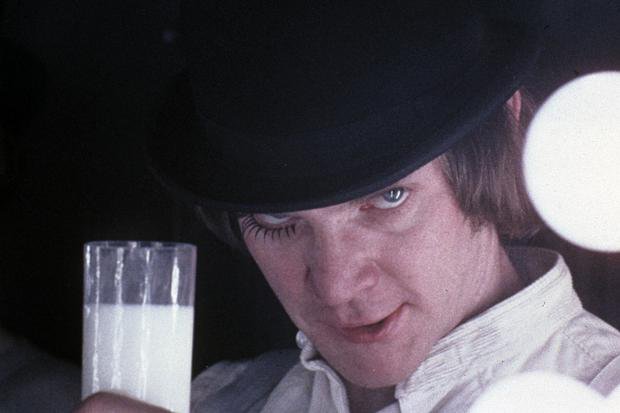 6) Catcher In The Rye by JD Salinger- By now you must have got the drift. No catcher, no rye. It's about teenage rebellion. 
7) Eye Of The Needle by Ken Follet – Chalo! I told myself, this must be about sewing and embroidery. Finally a book on the fine art of stitching. But no, this is a spy thriller, just like your film Dus. 
I do hope you found this list helpful. No need to thank me. We innocent, literal types should stand by each other. Keenly looking forward to your future insights into literature.
Faithfully, 
An Admirer