If you haven't been living under a rock, it's safe to assume that you have heard about PLAYERUNKNOWN'S BATTLEGROUND or PUBG. Seeing how addictive the game is, we decided to make memes of it to fit in an Indian scenario. Because why not?
1. Damn it! Sharma uncle's genes are way too much to handle.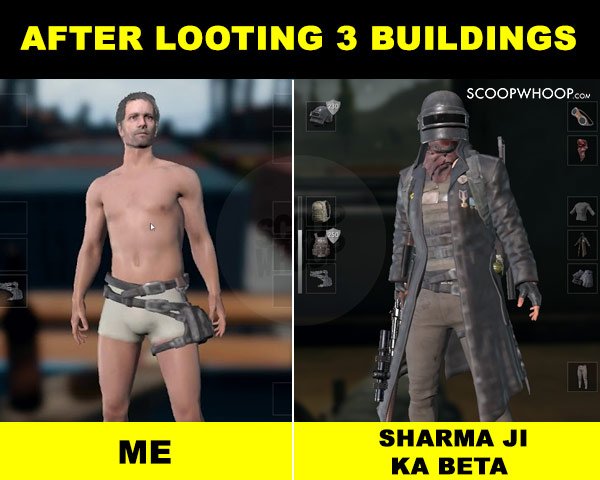 2. Calm your sanskars bro!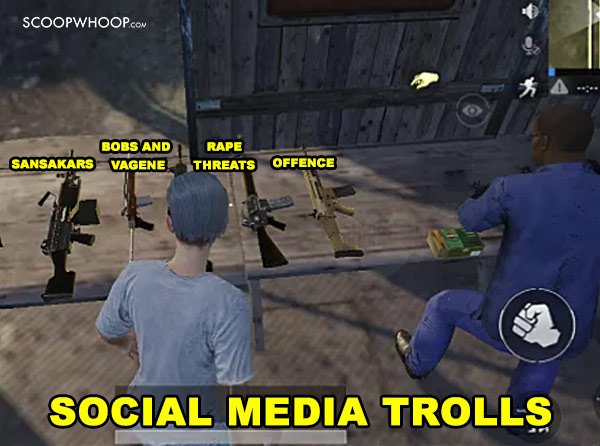 3. I'm not even kidding. This is what actually happens.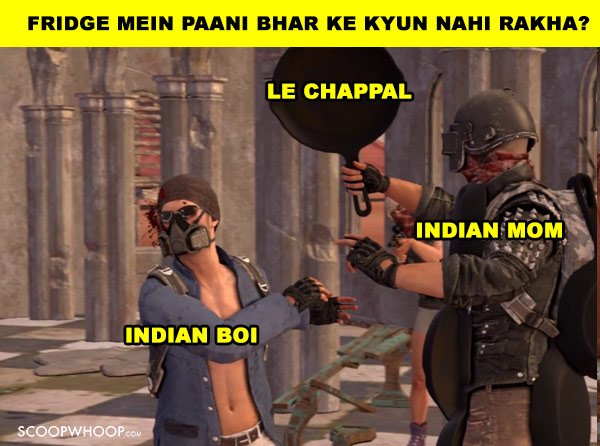 4. Such options. Much wow!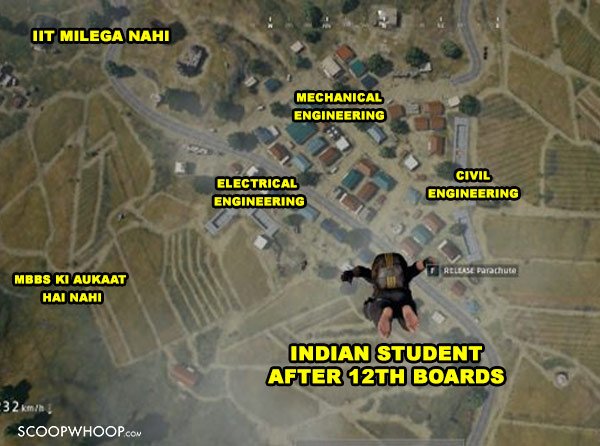 5.  God Damn it, Arjun. Learn to aim.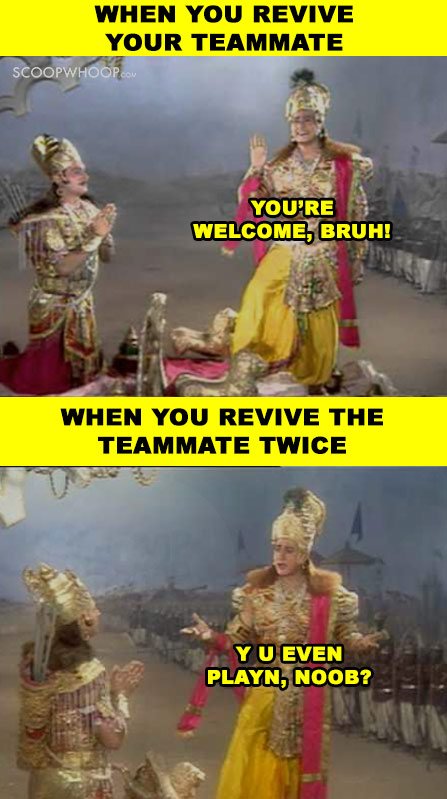 6. Jaani Dushman detected!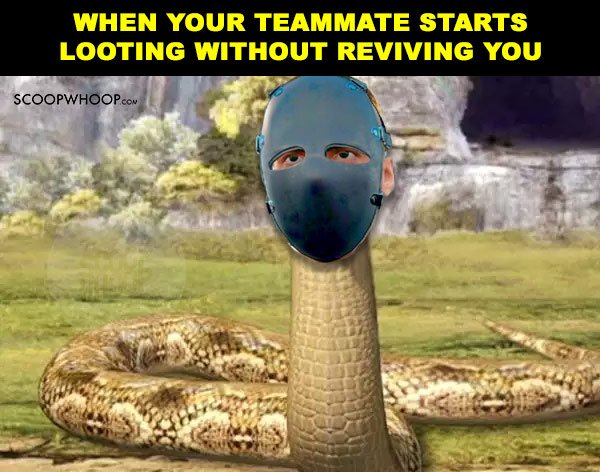 7. And then they ask why we aren't good at the Olympics!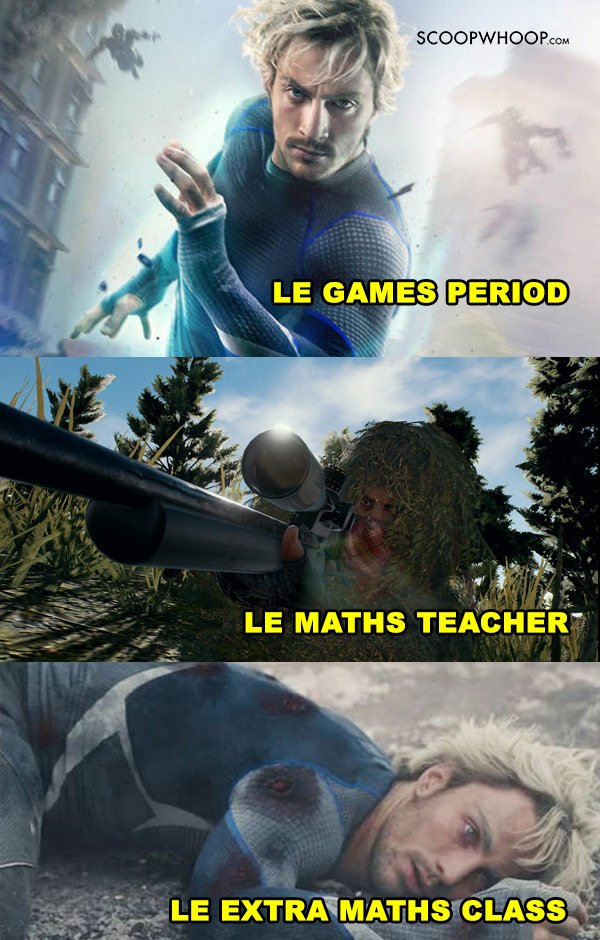 8. Why do you even ask, mom?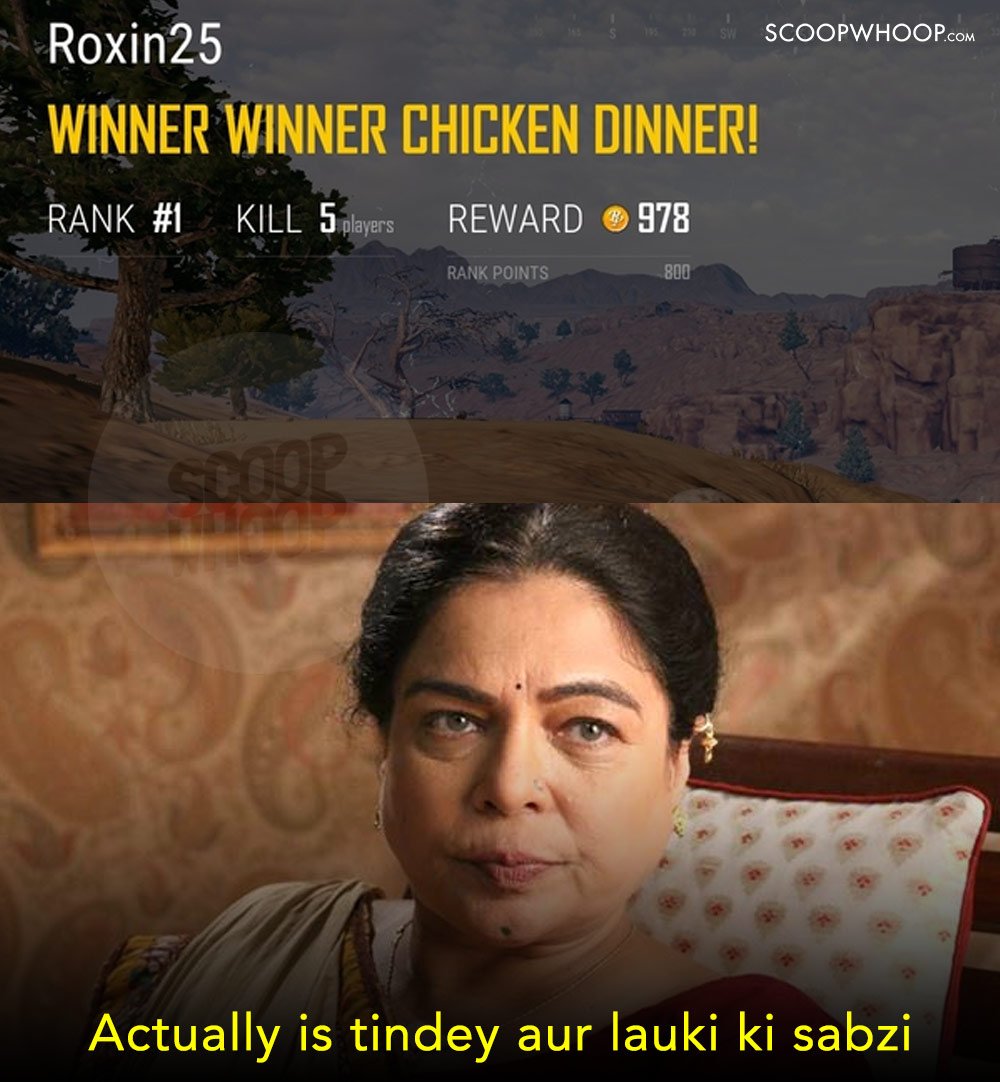 9. These assholes deserve it.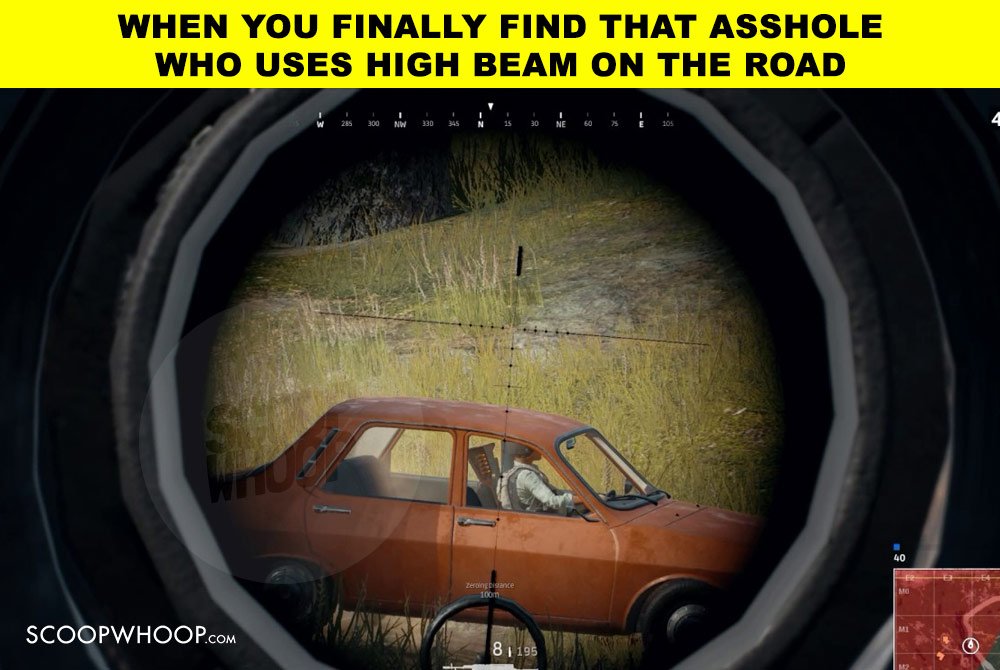 10. It's a damn free-for-all.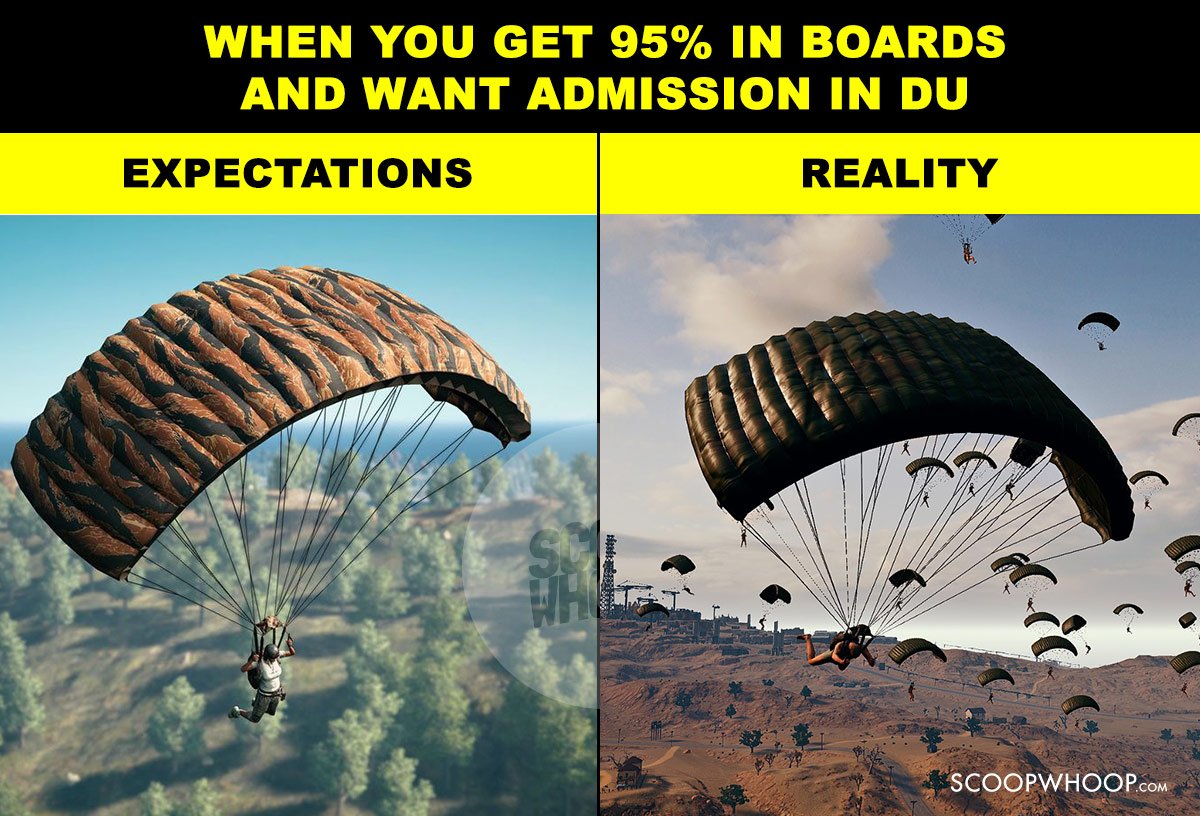 11. Katti BC!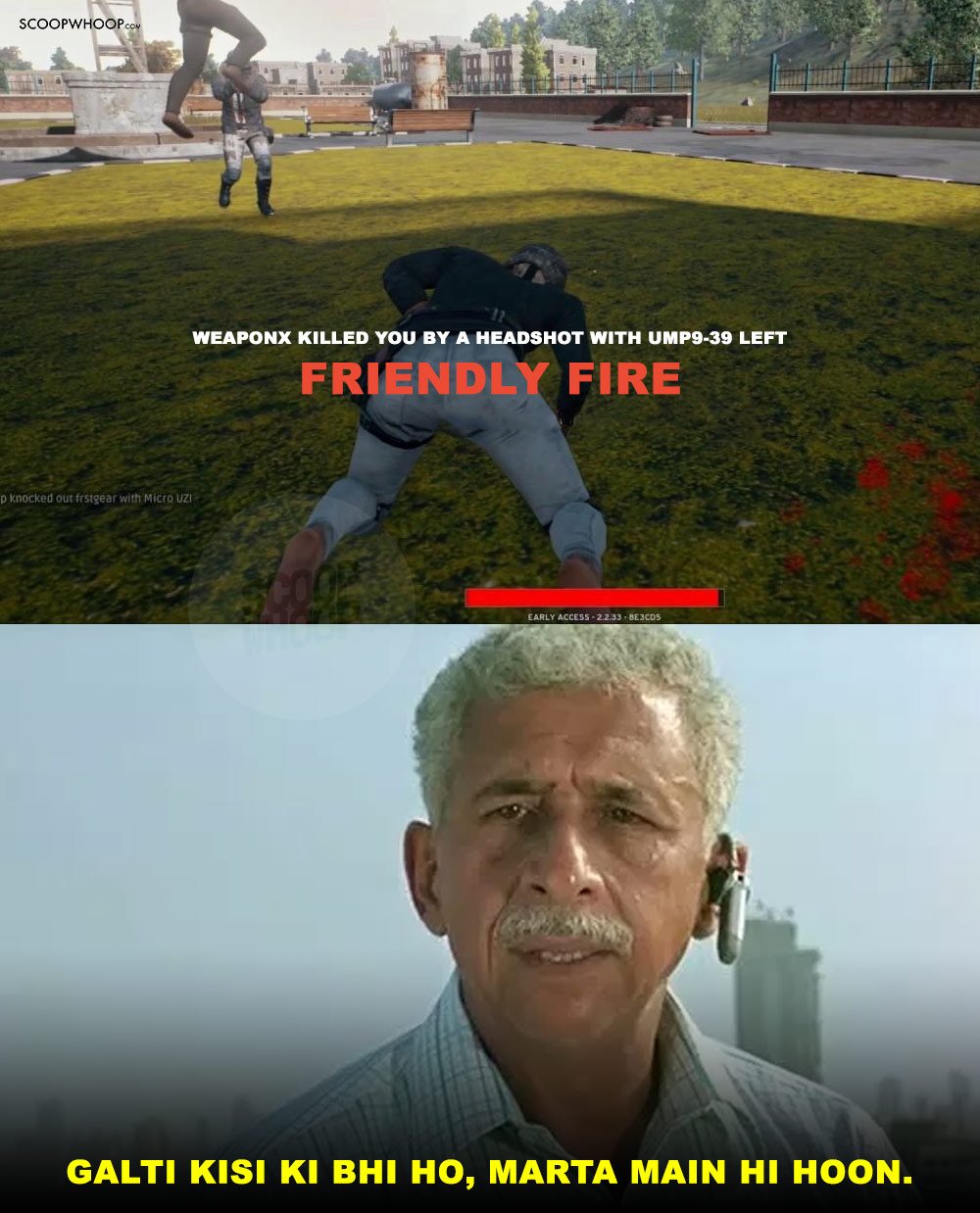 12. All relatives should be left on an island with the Predator.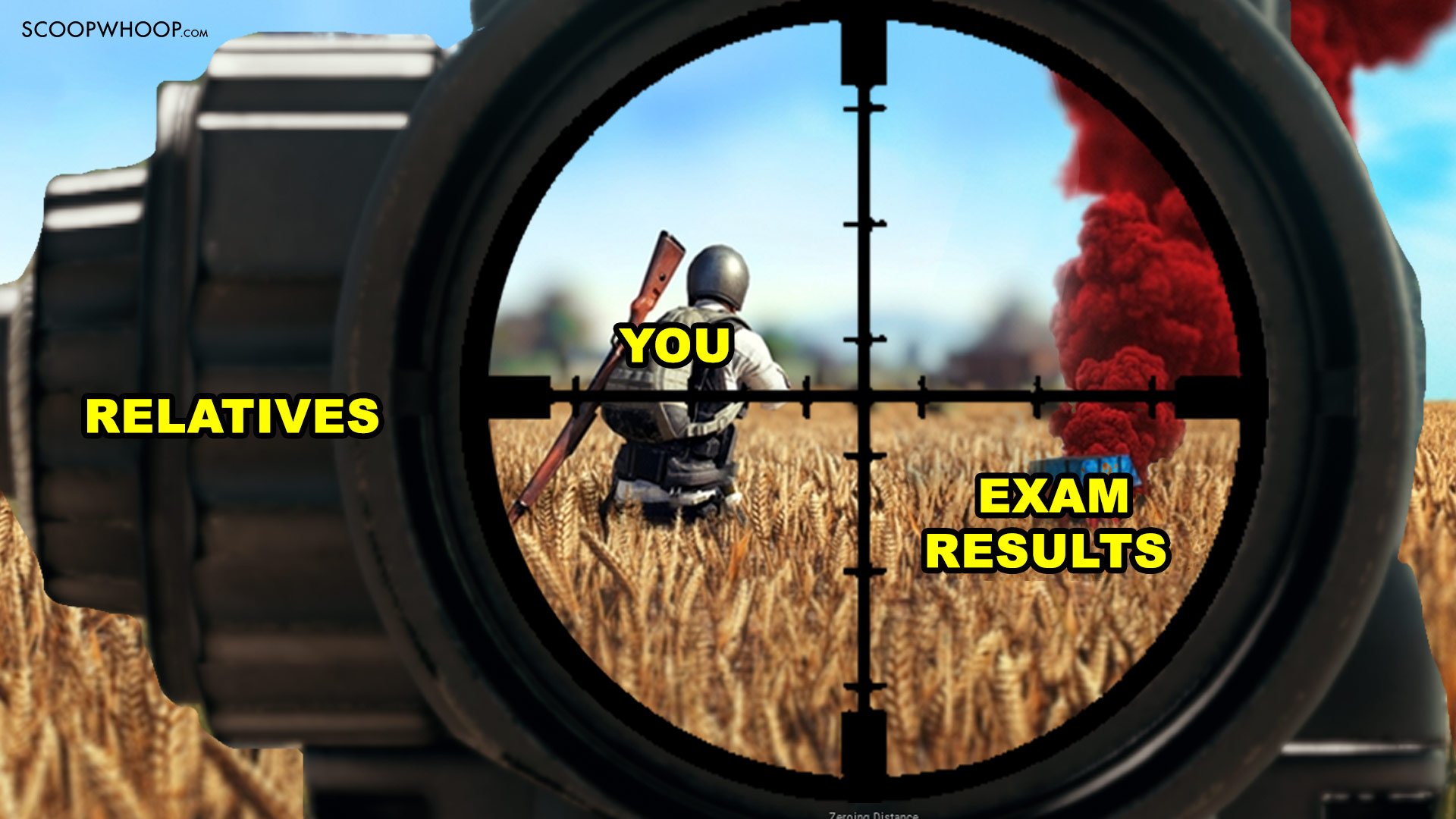 13. Good old CBSE days.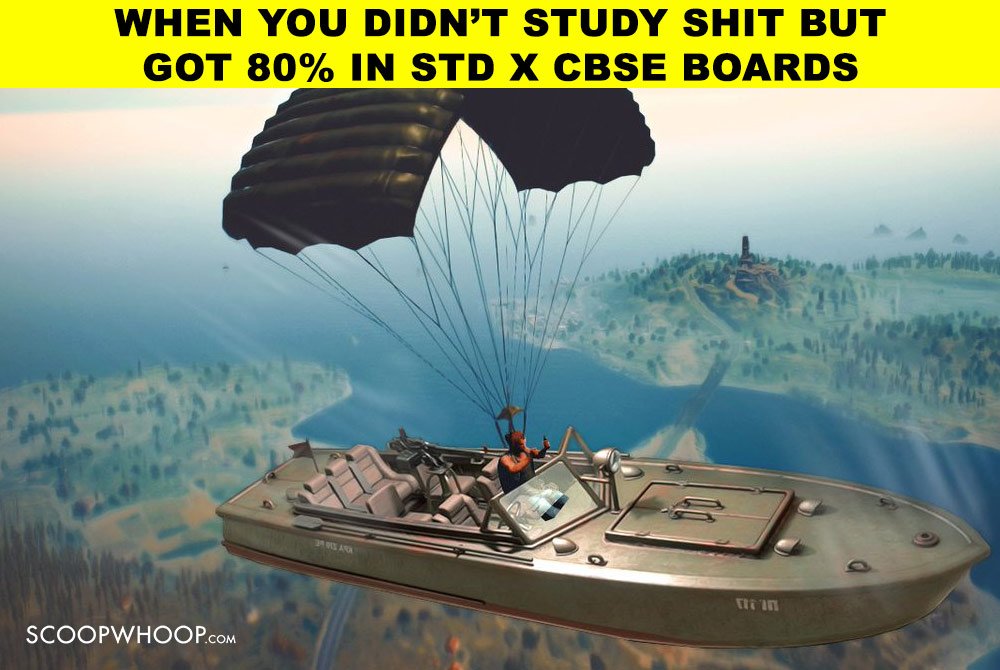 14. Can't even chill out in parks!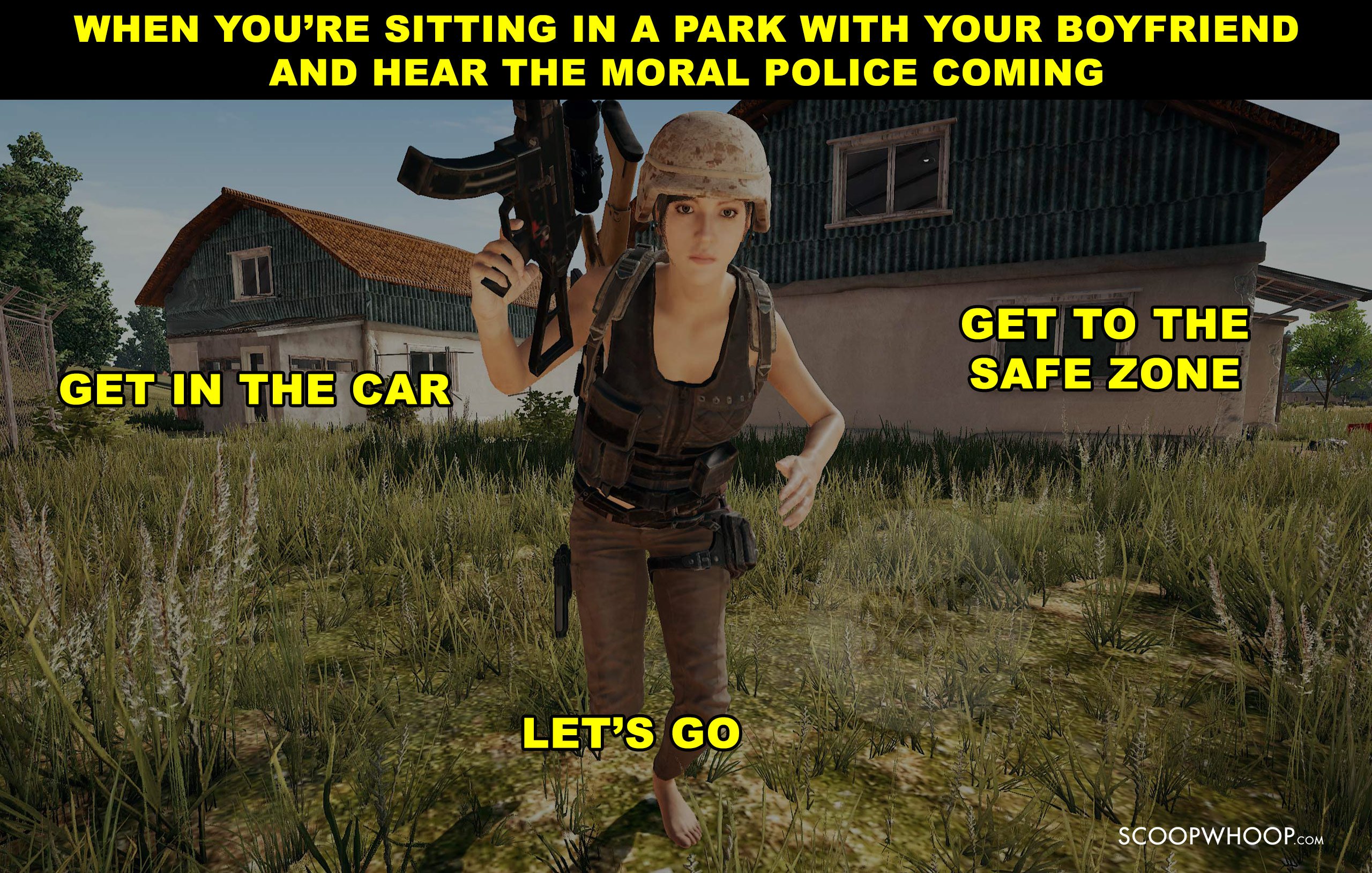 So you win this game yet?