Singer Beyonce continued to perform during her Brooklyn's Barclays concert after her earring ripped from her ear and started bleeding.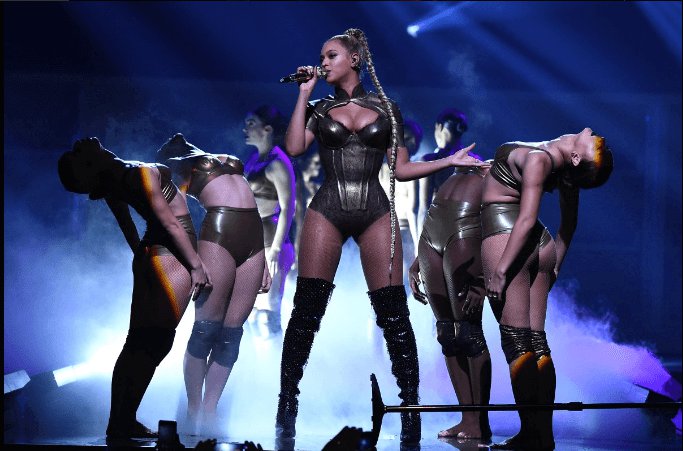 The incident occurred during the 35-year-old singer's performance of Haunted, as her long braid appeared to have caught on her earring, reported Entertainment Tonight.
The Formation hit-maker looked flawless before her performance, walking the black carpet in a stunning dress with a tall, beaded neckline.
She accessorized her look with arms full of bangles, and the same earrings she wore during her performance.
Despite a bleeding ear, Beyonce made sure she won't let her fans disappointed by taking a break from her live performance.