That Vishal Bhardwaj is a great admirer of The Bard's work is a given. Famous for his Shakespeare-trilogy, some of Vishal's best movies have been adaptations of the playwright's works. And he concluded his trilogy with Haider, his take on Hamlet, set amidst communal tension-filled Kashmir. The film established Shahid Kapoor as one of Bollywood's finest actors and gave us music that still gives us goosebumps. 
However, one of the best parts about the movie were certainly its beautifully-crafted dialogues. So, we're revisiting those deeply moving lines. 
Here are 10 dialogues to remind you of Haider's true brilliance: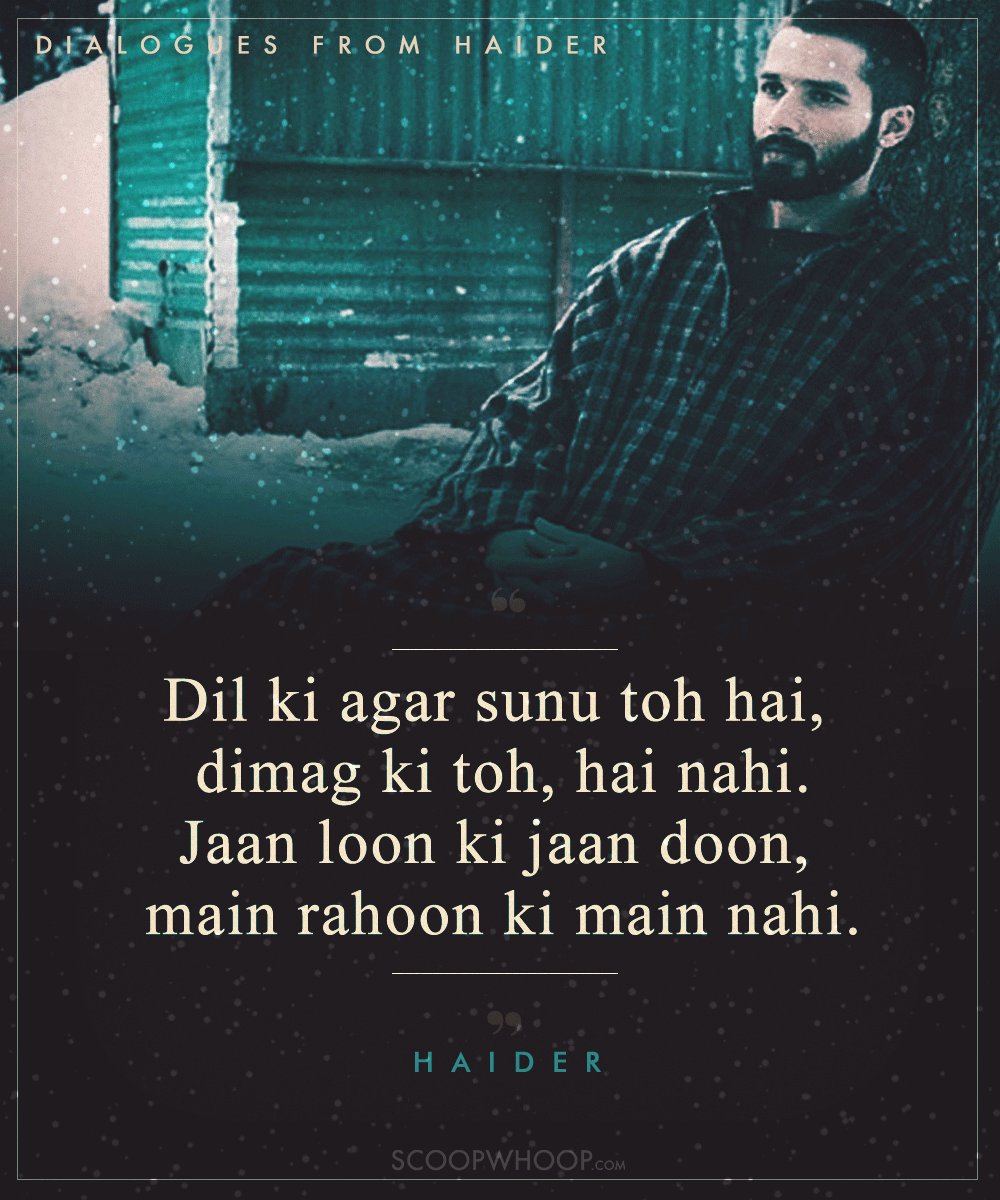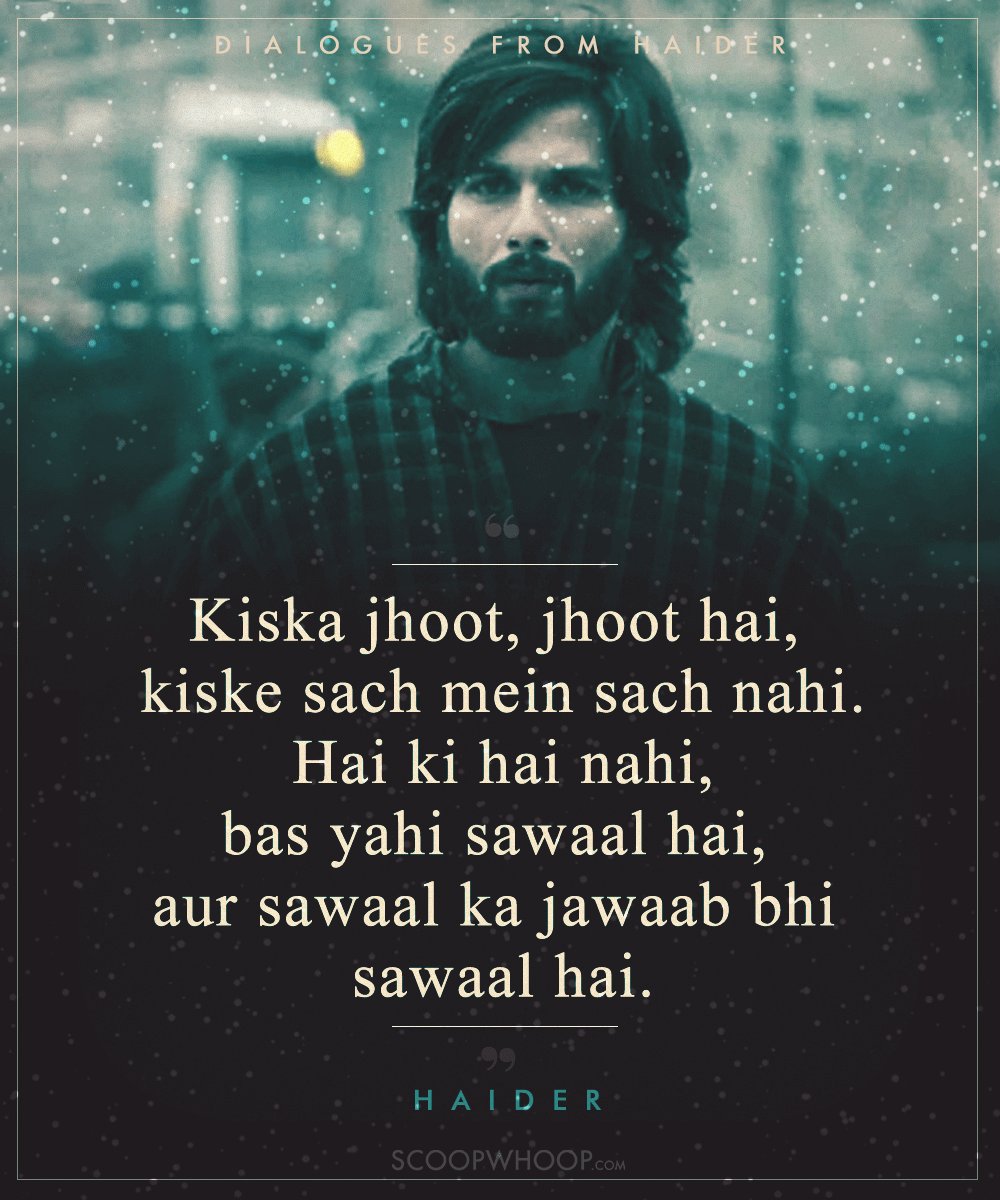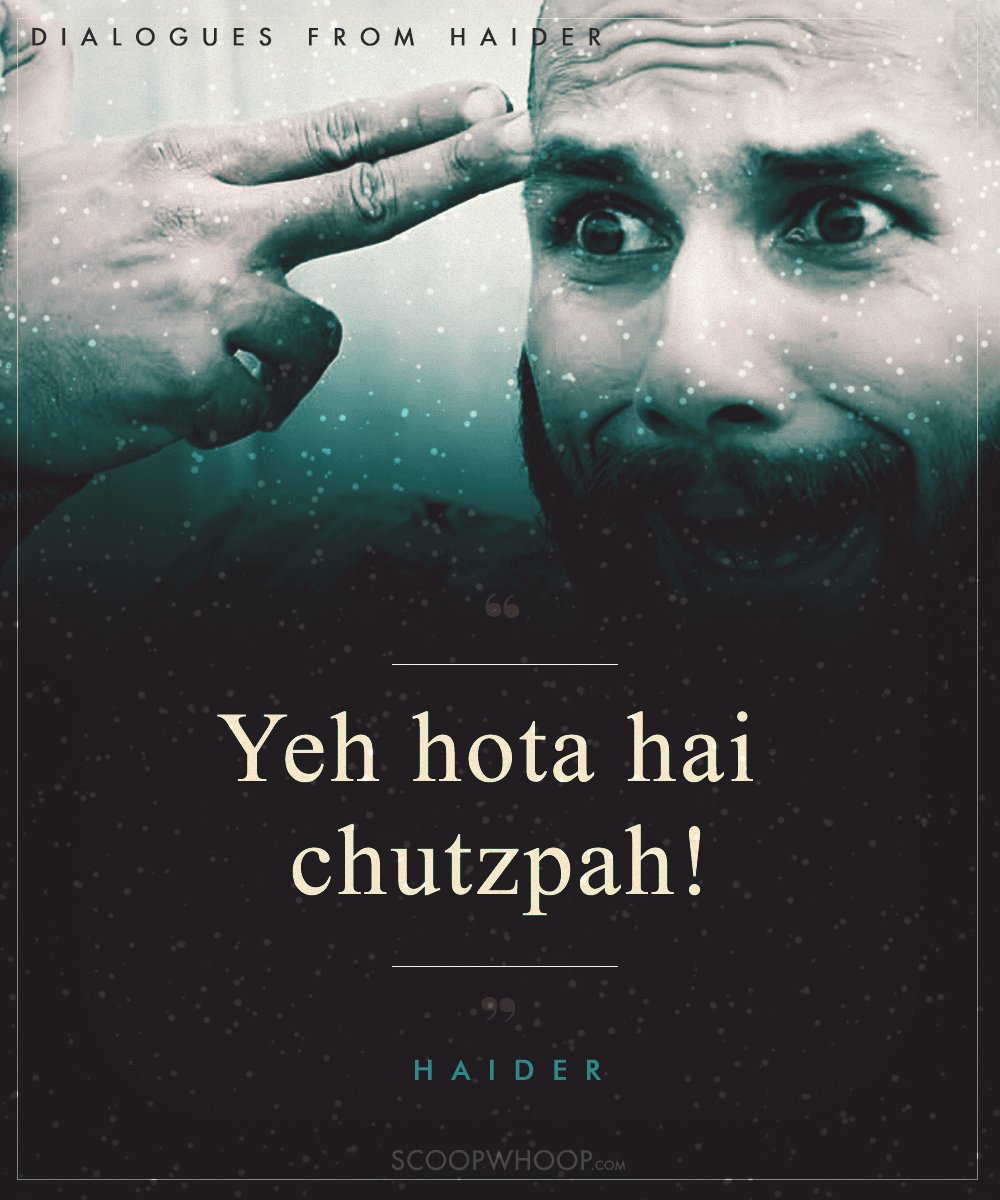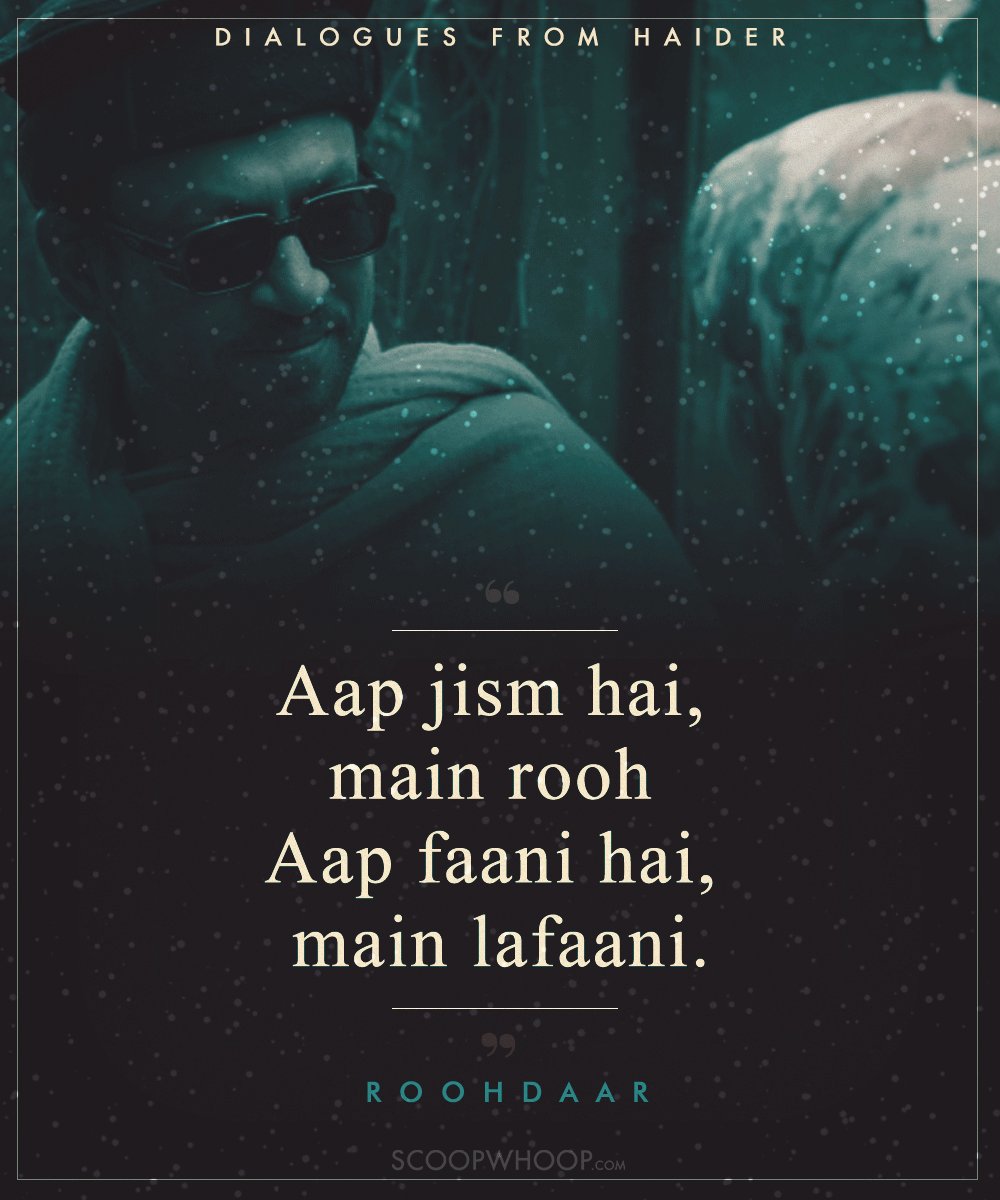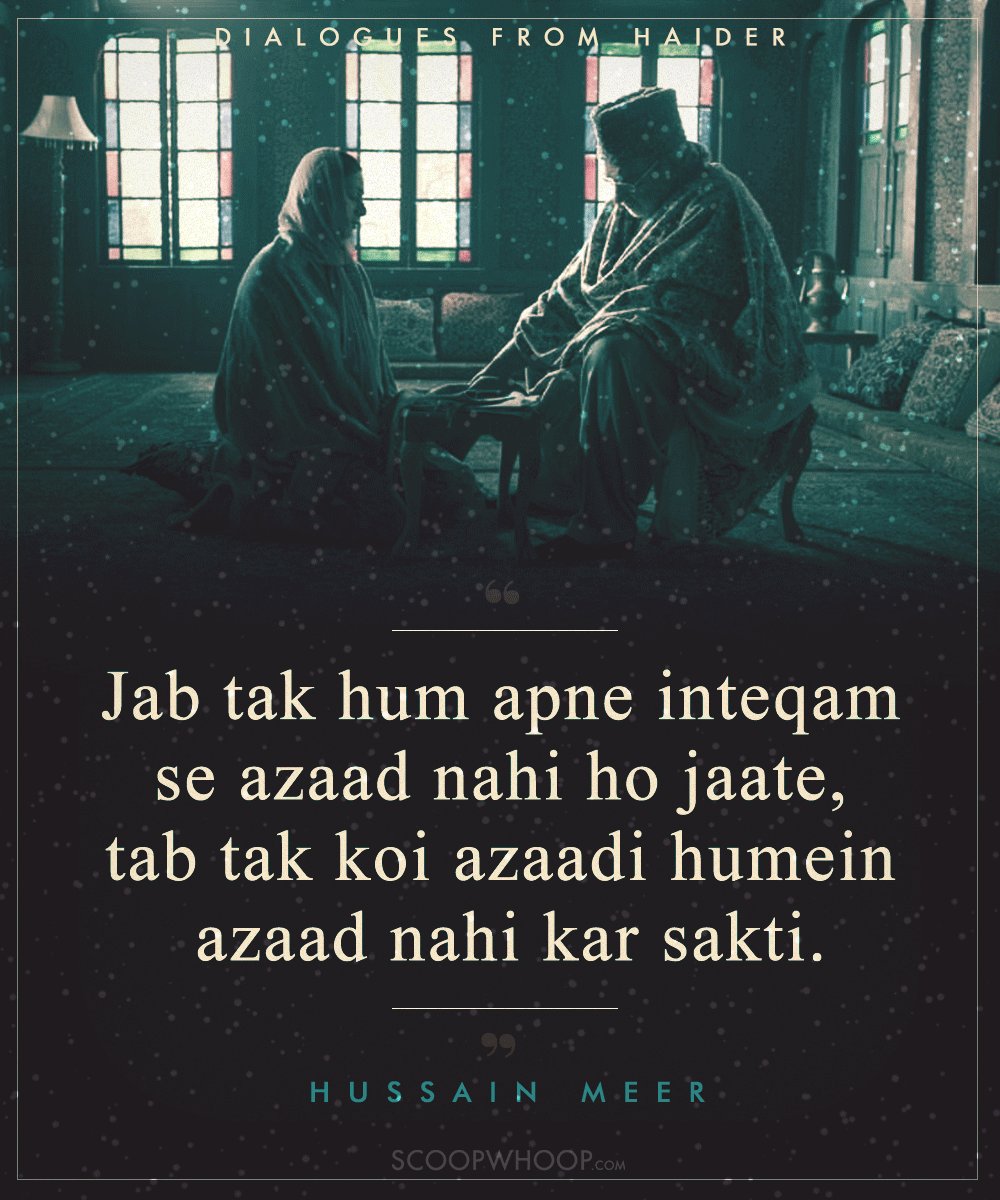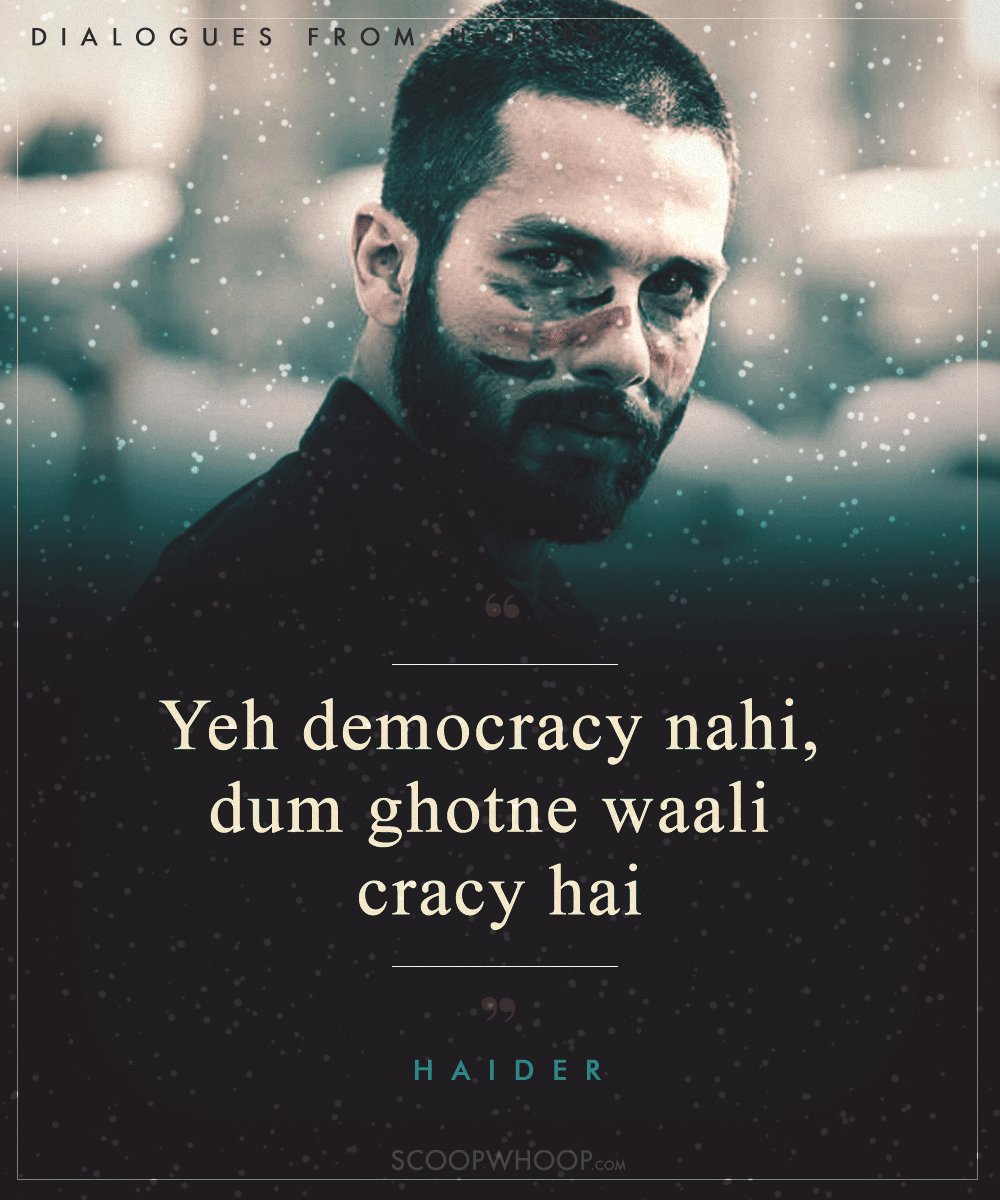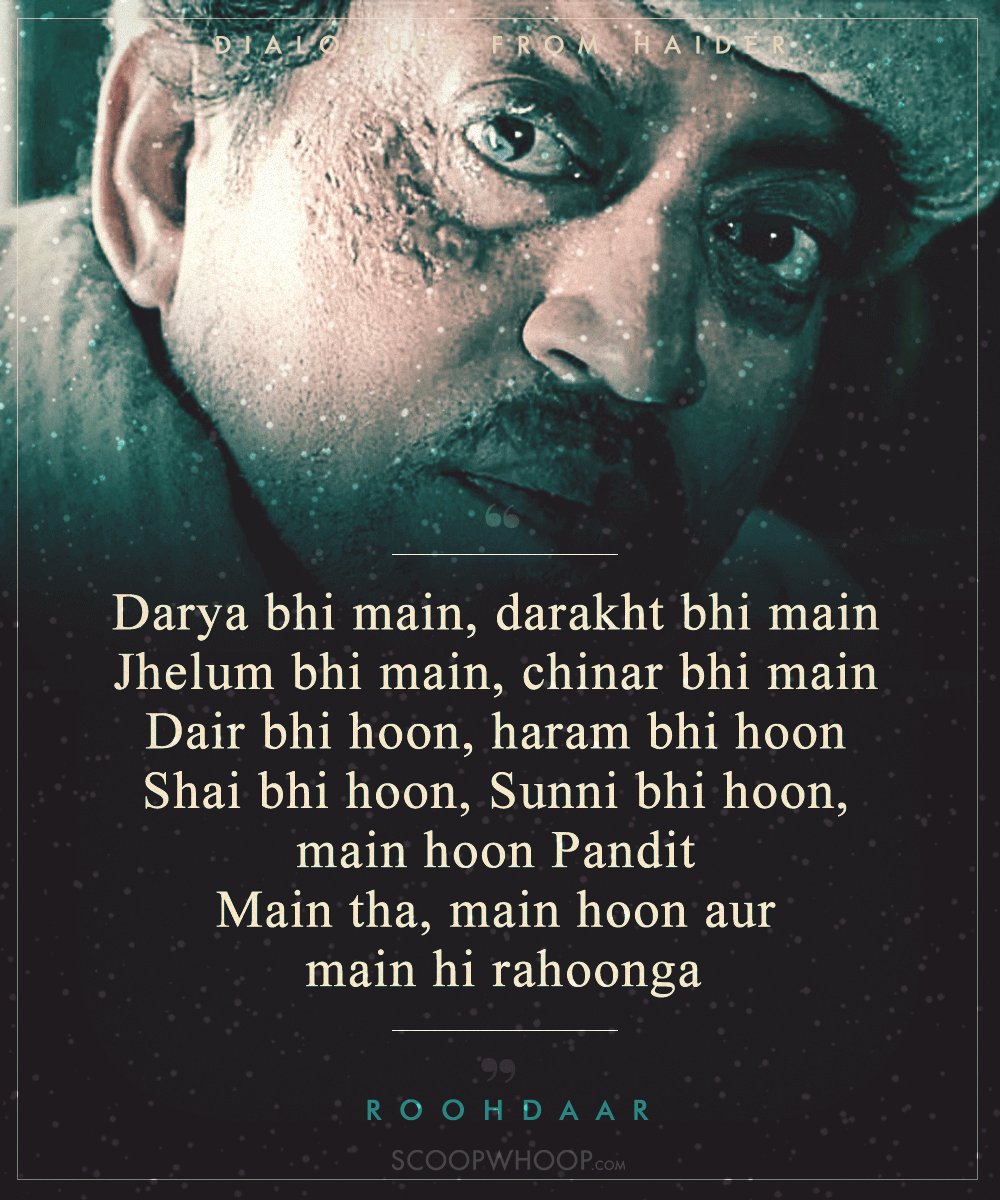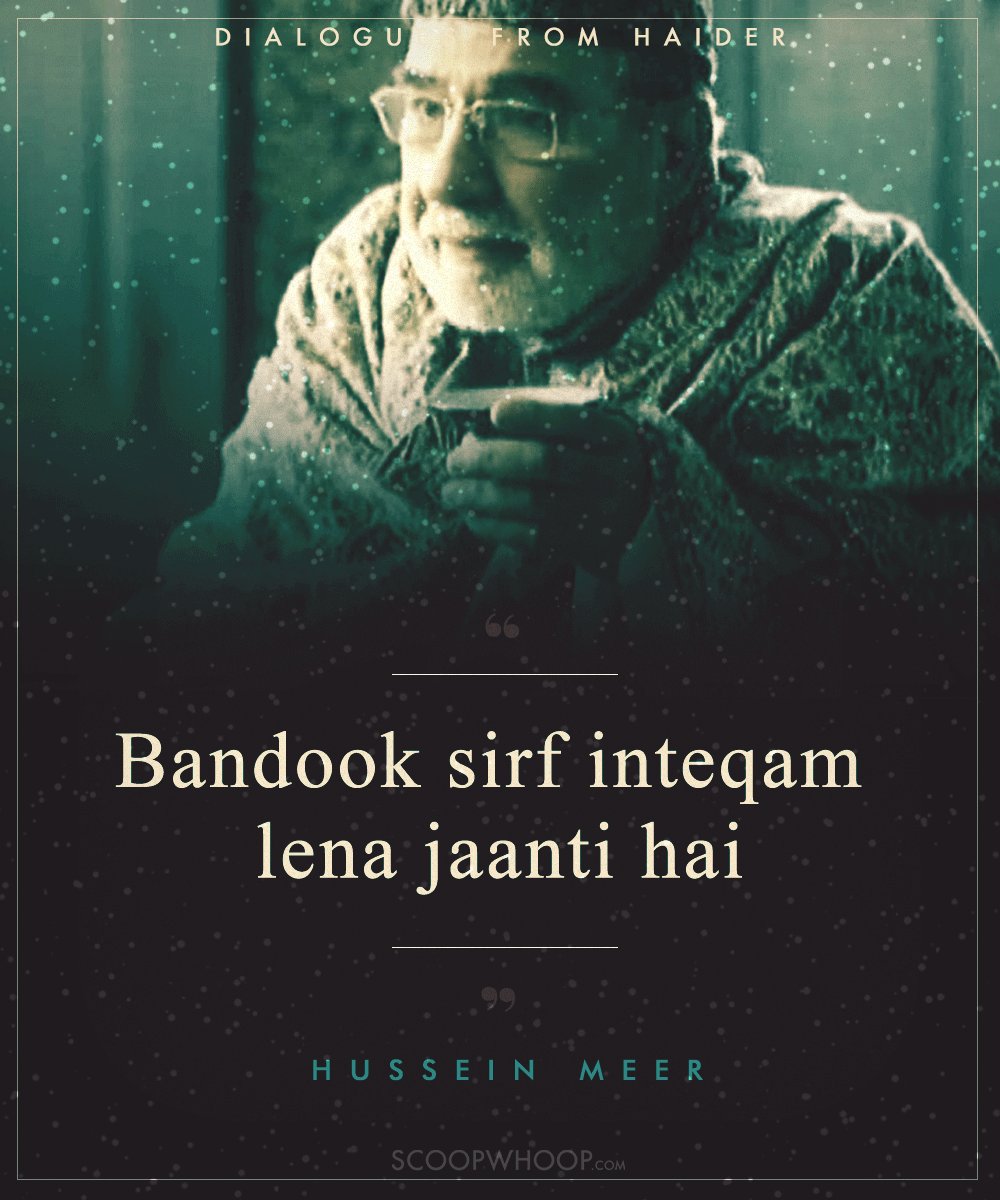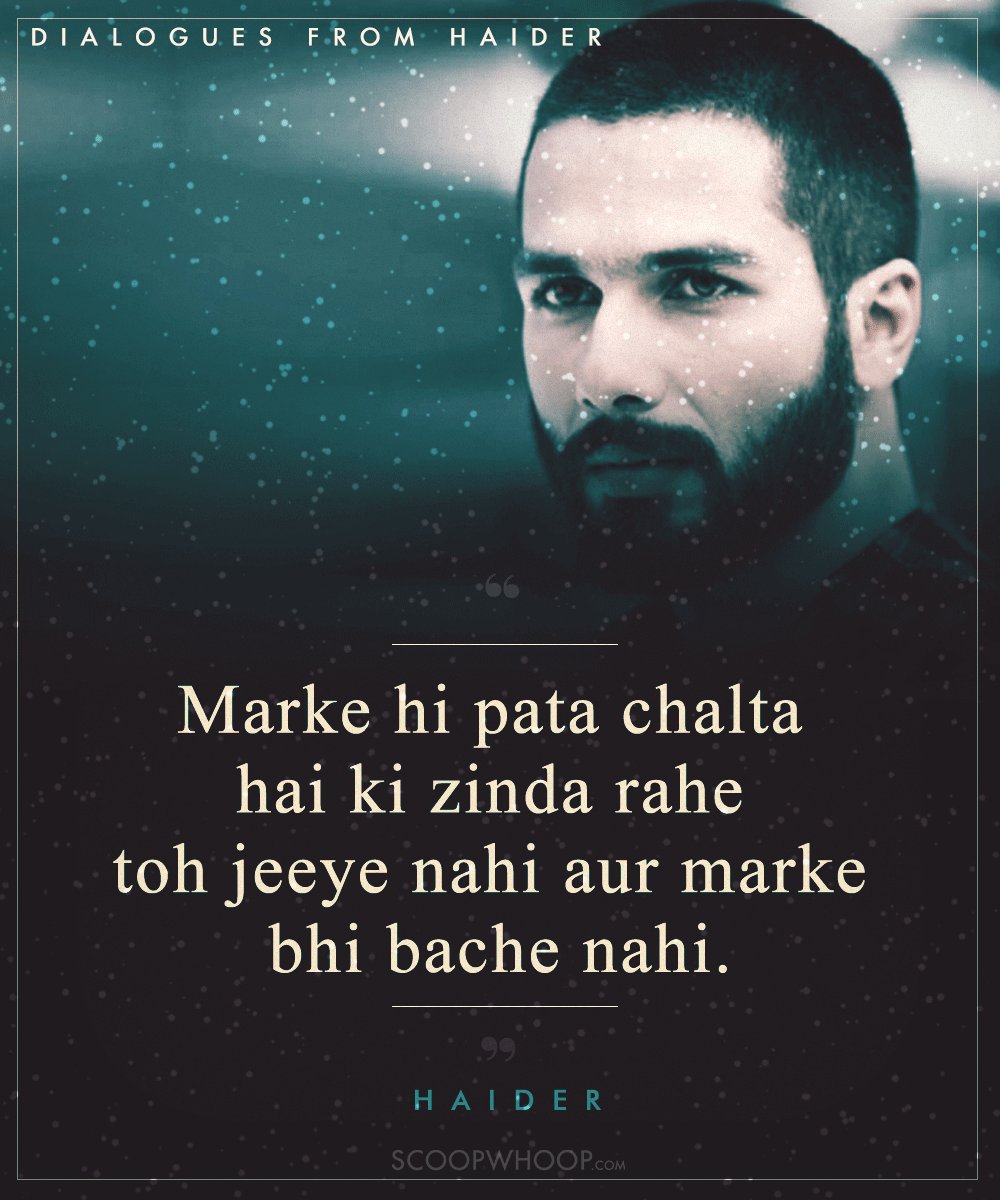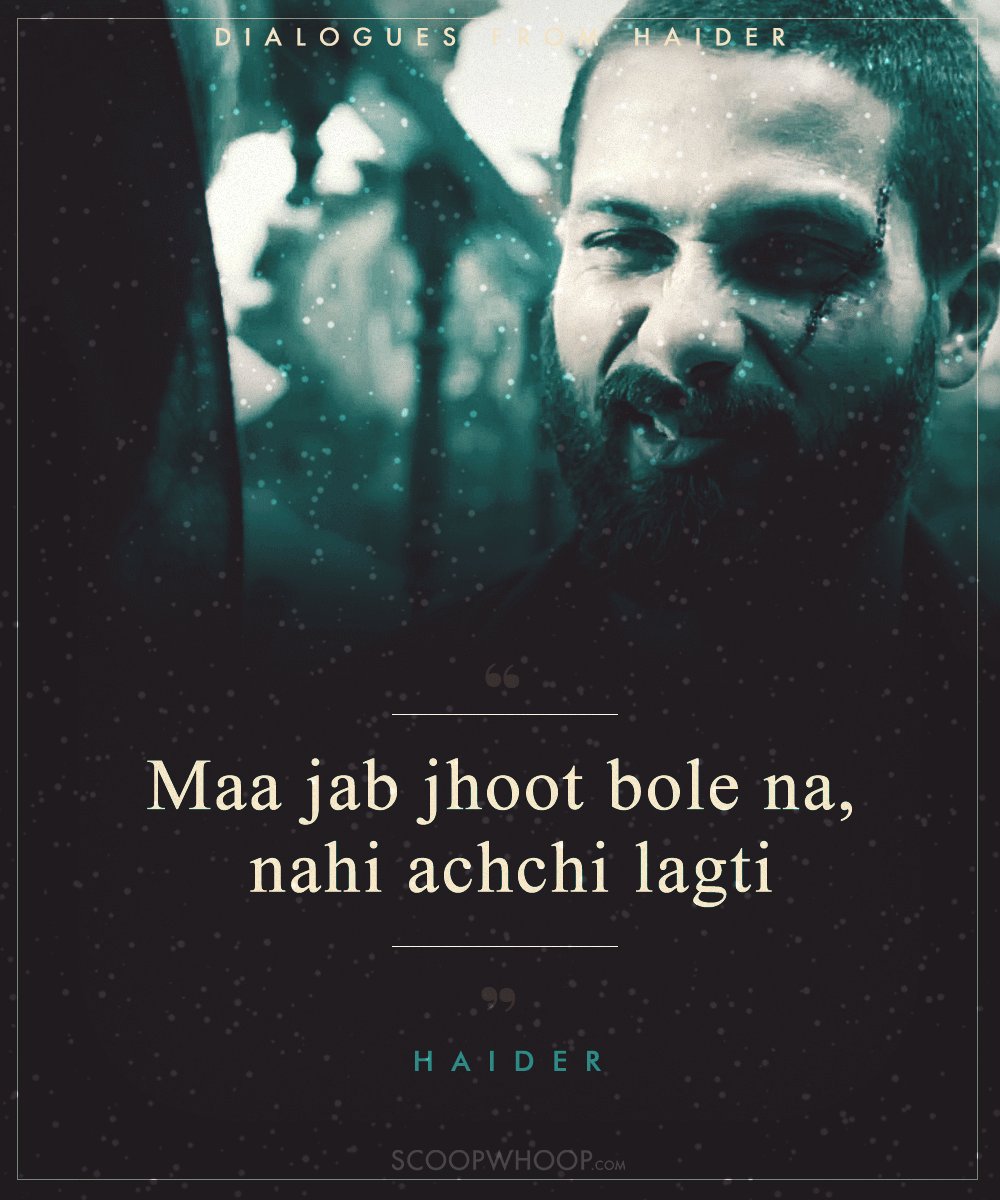 Gotta watch the movie again, tonight!