The upcoming film TE3N, is a thriller starring Amitabh Bachchan and Nawazuddin Siddiqui, with Vidya Balan in a pivotal guest appearance. 
Amitabh Bachchan shot some of the scenes of the film with physically challenged children from Kolkata, who were from the Calcutta Deaf & Mute School.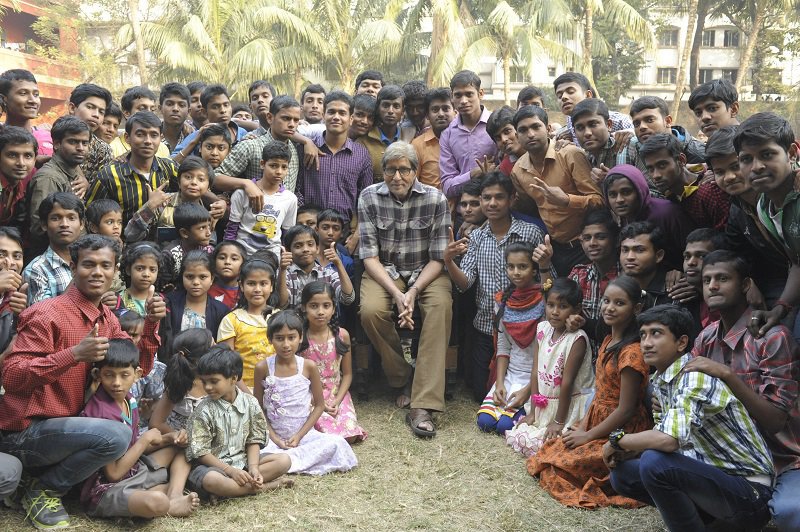 The makers shot the film with children from the Calcutta Deaf & Mute school for the scenes in which child actors were required.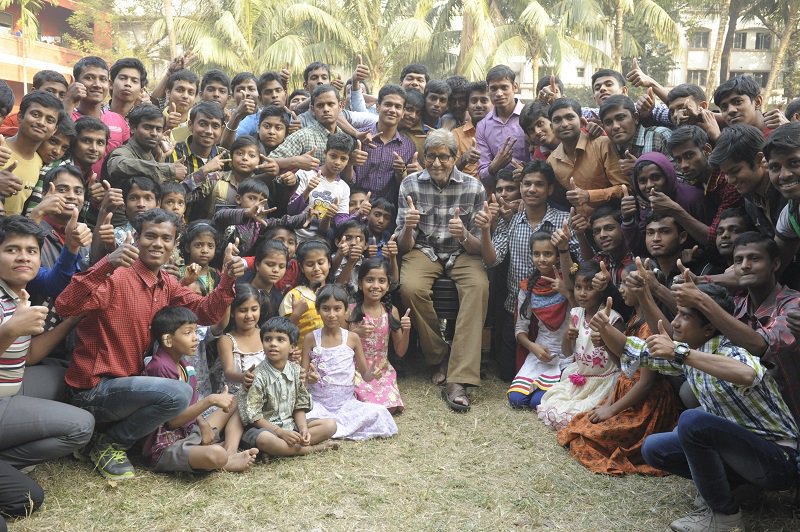 The endearing children had a grand time shooting with the megastar. Being a superstar, he was the centre of many selfies with the kids. Along with signing autographs the mega star even played football with them!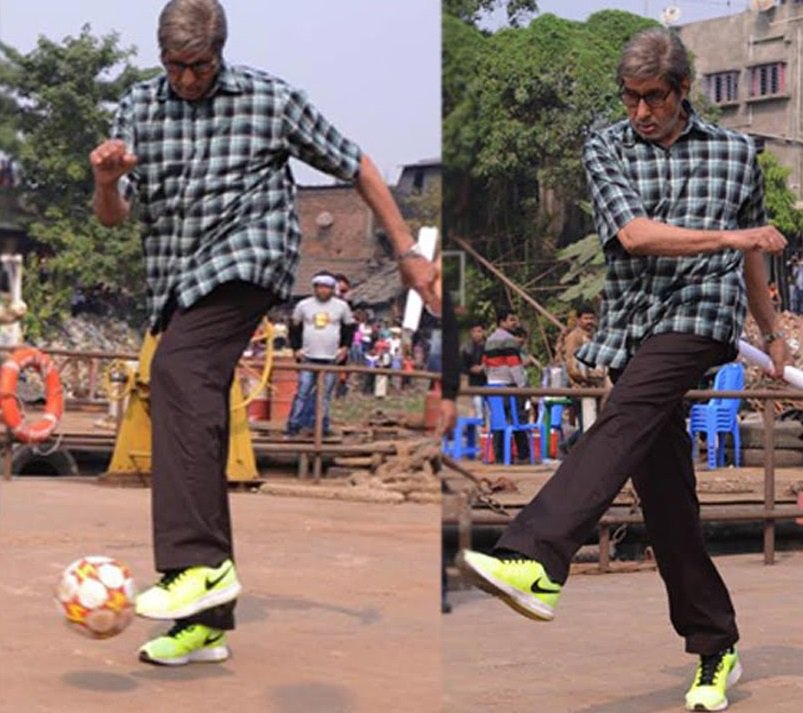 Watch the trailer of TE3N right here before it releases on June 10: