I've never taken a holiday in Goa with my best friends, and every time I watch Dil Chahta Hai, and I do watch it often enough, it's a not-so-gentle remember of how I've  missed out on something truly exciting. It isn't so much about Goa, because I've been there enough and more times. It's about shocking your friend in the middle of the night by sneaking into his house, waking him up with a scare and dragging him on a road trip to Goa. To be honest, there's nothing particularly remarkable about doing all that. It's just the camaraderie between Akash & Sameer that makes you want to replicate it with your best friend. 
But then again, isn't everything about Dil Chahta Hai a perfect depiction of how we'd like our friendships to be?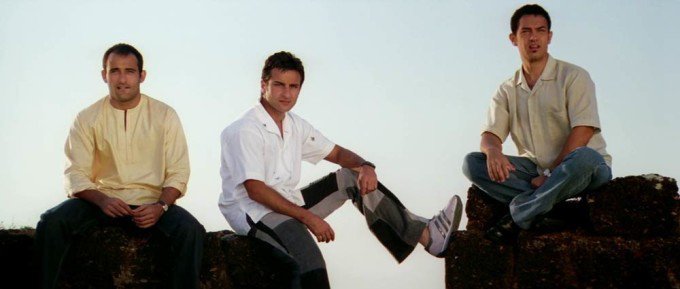 When the new millennium began and Bollywood was just about done with its '90s commercial potboilers, a relatively unknown Farhan Akhtar released his directorial debut. The film on paper was a complete failure – who cares about 3 single boys finding their way through love, work and friendship? Back in 2001, no one really cared! But something about the film clicked and continues to linger on, even 17 years after its release.
So what was it that worked like magic? Was it the bonhomie between Sid, Akash & Sameer? Or was it the catchy music score? Maybe it was the film's underplaying of everything with no over-the-top shenanigans? I don't care what it was! For me, Dil Chahta Hai isn't just a film, it's an experience, one that I'm ever too keen to give into.
It showed us what real friendships are all about
Before Dil Chahta Hai, our gold standard for friendships was perhaps Jai-Veeru from Sholay. While those two may have sworn loyalty till death does them apart, that's not exactly how real life pans out. The trio of Sid-Akash-Sameer, on the other hand, was everything we are or want to be. They goofed around, meddled in each other's love lives, fought and drifted apart and, in the end, got back together.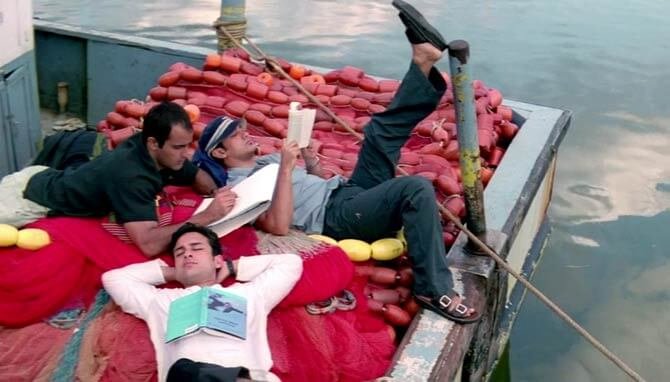 It showed love for what it is, sometimes simple and sometimes complicated
Akash never believed in love but had to fight for Shalini, in true filmi style. Sameer was falling in 'love' every other day until he finally met Pooja. And Sid fell in love with Tara, a divorced woman much older than him. All three love stories were different and yet, we could relate to them all. It's a real, non-judgmental and beautifully-sensitive take on love that managed to forge a place in our hearts forever.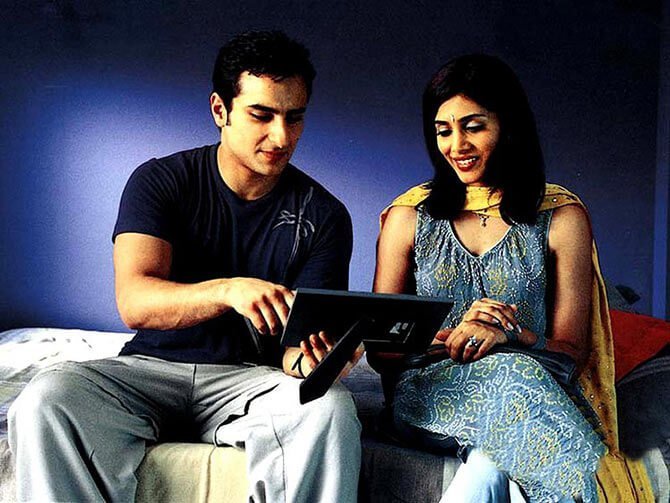 We can never, ever get over its music
Thanks to the magical combination of Javed Akhtar & Shankar-Ehsaan-Loy, the sound track of Dil Chahta Hai continues to remain everyone's favourite. From dancing to Koi Kahe Kehta Rahe and Wo Ladki Hai Kahan to humming along the tunes of Kaisi Hai Yeh Rut and Jaane Kyun Log Pyaar Karte Hain and crying out hearts out to Tanhayee, we've loved it all. And there's just no forgetting the title track that always reminds us of our Chamkile Din!
It's an apt depiction of modern, contemporary Indian youth
While Bollywood is known to exaggerate things, especially when it comes to showcasing modern, urban India, DCH was the first film to showcase Indian youth the way it actually is. They looked and behaved like us and did the same things we all do. Even their words echoed our conversations! And it still remains one of the most relatable films to have ever come out of Hindi cinema.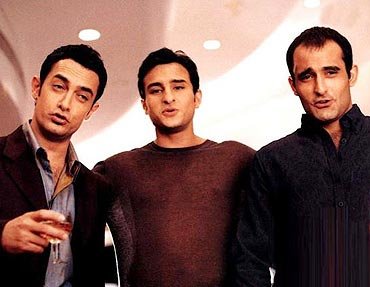 The film is filled with landmark performances
You can't watch the film and not come out loving every single performance. Aamir Khan adds the right amount of realism to his Akash and Akshaye Khanna is fantastic as the introvert Sid. And you can't not fall in love with Saif Ali Khan's Sameer. Also Dimple Kapadia plays Tara with pitch-perfect ease, like only a true veteran can. Preity Zinta as Shalini is both vulnerable and infectious in equal measure.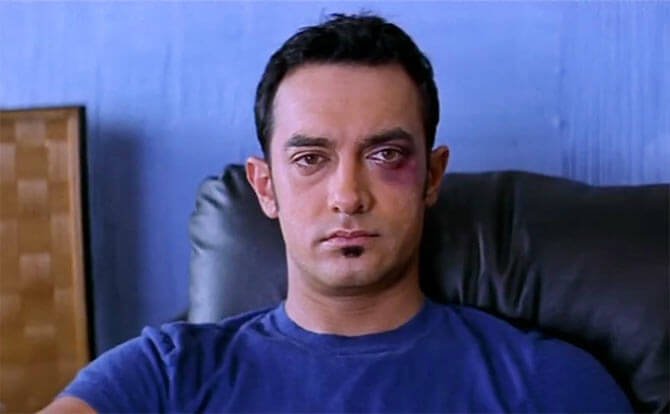 It started the trend of coming-of-age cinema in India
While it isn't uncommon for Bollywood to churn out films that have characters growing up into better versions of themselves, Dil Chahta Hai was the first film to put this journey up on screen. We saw Akash, Sid and Sameer grow up from college mates to men, and find themselves while going through various real-life circumstances.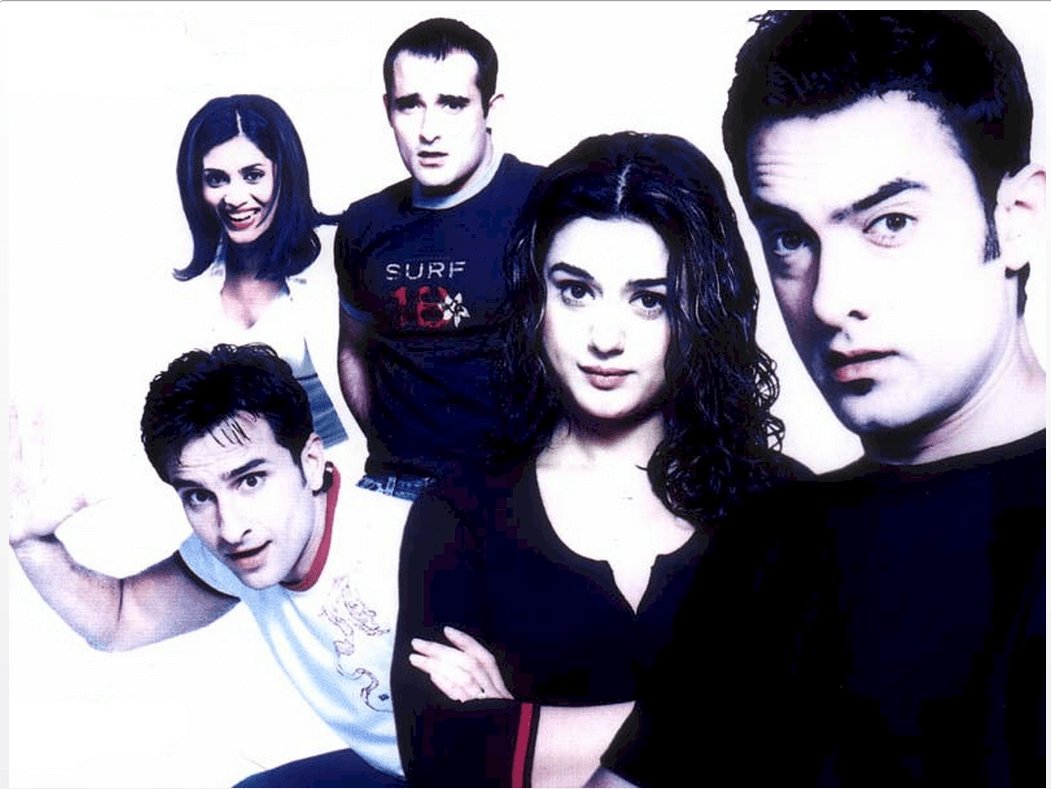 You can't deny Farhan Akhtar's guts and gumption
Even before the movie-going audience knew that it was ready for a film like DCH, Farhan Akhtar had made his decision. He took a risk and at a time when films like Gadar: Ek Pram Katha were breaking records, he released his first film. 
And the rest is history… For a first-time director, it's one helluva film!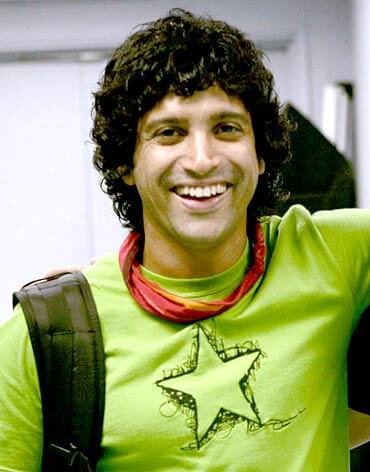 17 years on, Dil Chahta Hai remains the definitive film on friendship.