Relationships are probably the most complicated things ever created by man, be it with your family, your lover or most importantly, with your money. Everybody has different ways to cope up with relationships and the issues plaguing them. For me, a 3-hour-long trip to a cinema hall near me does the trick!
Last year around this time, I was ready to take one such trip away from reality when I went to watch the Zoya Akhtar multi-starrer extravaganza, Dil Dhadakne Do. And to my surprise, the movie was the closest any Bollywood movie could come to reality. 
The movie completed one year on 5th June 2016 and it has us remembering some great life lessons, which were ironically given to us by the dysfunctional Mehra family.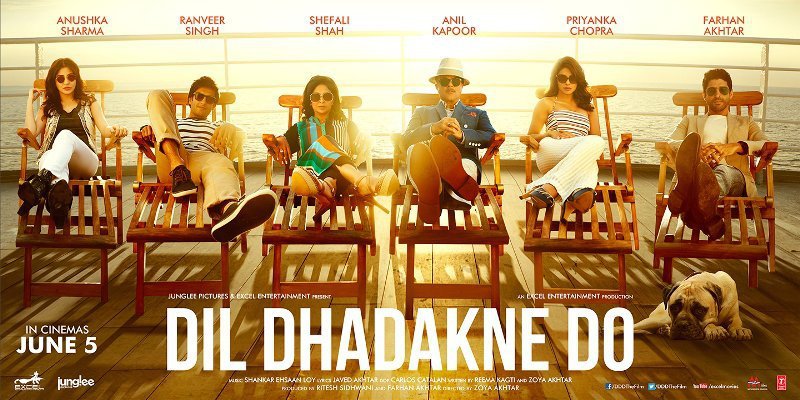 Dil Dhadakne Do (DDD) was an unpredictable reality check for the society in general, which came out as quite a surprise, given that it fell in the big budget and commercial category of films.
For a society that builds on family values and unbreakable bonds, this movie gave us a glimpse of the current scenario, unlike the utopic five-generation-happy-family-living-together kind of movies. DDD went a mile ahead and here's what it taught us.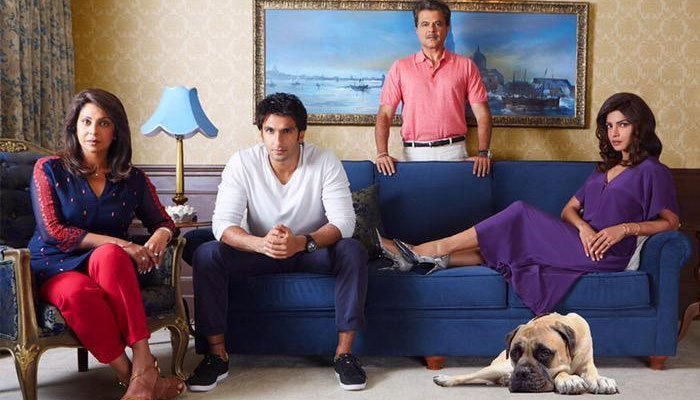 1. Parents
will be parents and they can be wrong too.
We've had our issues with our parents and unlike popular belief, they are not limited to our rebellious phase of adolescence only. DDD captured how parents, at times, get pushy and end up ruining their children's lives unknowingly. Remember the time you were forced to take up science or become an engineer, while you wanted to study art and wanted to travel the world? Well, that's exactly what we're talking about! But then, they are our parents at the end of the day and they love us more than we love them.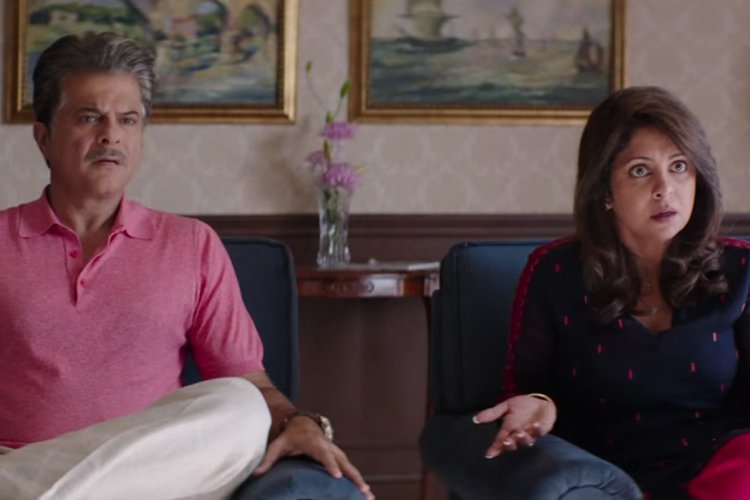 2. There's not much of a difference between the "elite" and an urban middle class family.
Remember how Priyanka Chopra takes out her aggression against her husband by hitting him hard while playing squash or when Anil Kapoor bribes Ranveer into marrying a girl of his choice by offering him a plane in return? Replace the squash ball with a belan and a plane with a bike, and Viola!  You have a middle class household situation right there. We might react differently, but our issues and intentions aren't exactly different.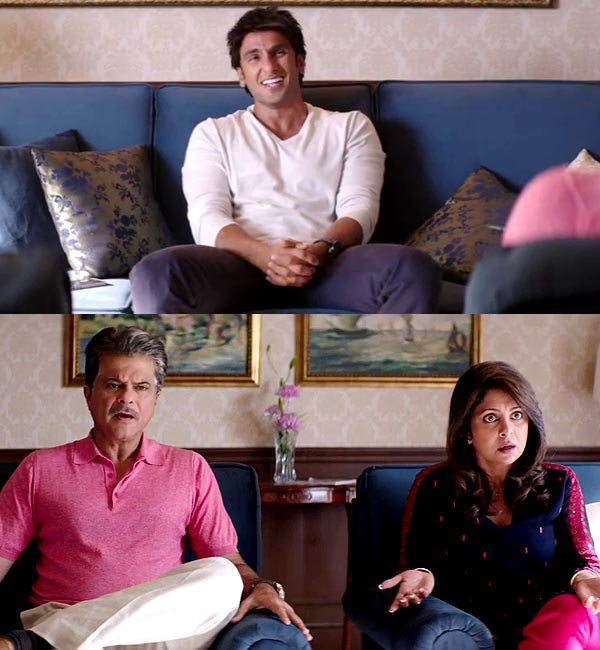 3. Money can't buy you happiness (Ahem! and sometimes even class).
If you think going on fancy holidays all over the world with your luggage packed in Louis Vuitton suitcases, draped in couture labels from head to toe, is all you need to be happy, then think again! There is no other movie that explains this point better than DDD does. It makes us believe that money or no money, a united family is a happy family.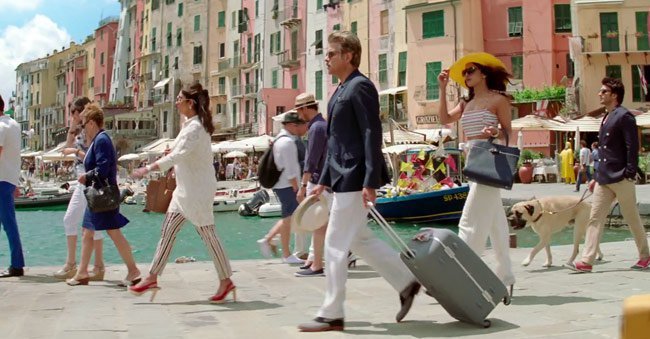 4. Marrying your kids off still tops a parent's to-do list.
Family comes first, is the motto of every Indian family. And what do we need to start a family? Yes, a marriage! No wonder why every parent is obsessed with the idea of getting their kids married to the first susheel match they get. Zoya Akhtar's depiction of this typical Indian situation is classic. From constant inference by relatives to the father's business motives, everything that our elders use to nag us into a marriage is shown in the movie.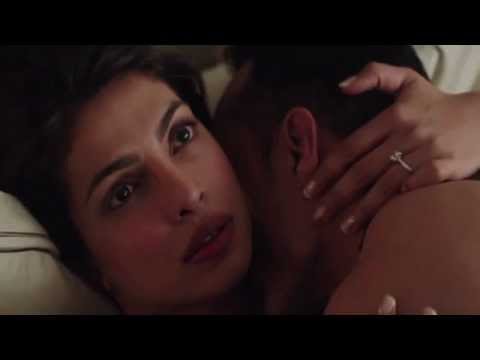 5. There's no such thing as a troubled marriage. There's happy marriage and then there's divorce.
Divorce is a taboo word in our country even today and though it exists, people don't want to be associated with it, even if that takes being in a troubled marriage for the rest of our lives. Not only was Priyanka's marriage troubled, her parents' wasn't great either. But then, we Indians are the most tolerant people, so naturally, we try and make it work!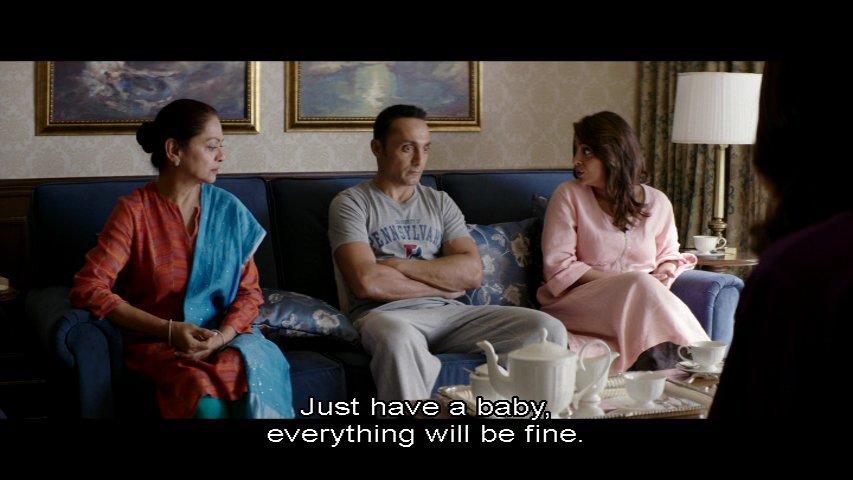 6. Cake is not the solution to your problems. Rationality is.
We've all had a binge eating phase under stress, and have been told how negative the consequences to that could be. Stuffing your mouth with cake or paranthas every time your life goes out of control is another something we all go through and never talk about. Zoya's movie touches upon this issue by showing Shefali Shah as a compulsive eater under the stress that she incurs through her ignorant husband and societal pressures.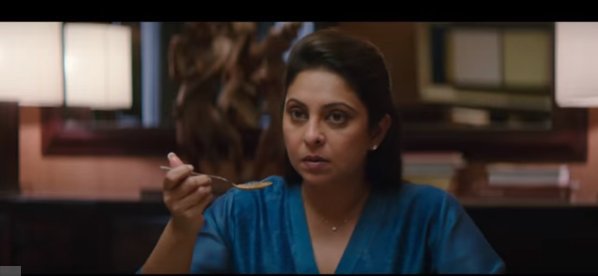 7. Women are 'supposed' to ask for permission to work… wait, what?
In our rapidly advancing society, which claims equality of genders, why is it still that women need to seek permission from her father and later on from her husband for anything and everything? Are they foolish enough to not take the right decisions by themselves? Or are they incapable of making something out of themselves? Priyanka's character is a bang-on depiction of a young, independent woman with a successful business, striving to earn the respect of her father and husband. But her self-centered husband tries to take the credit for letting her work and her success. And that's when the best of DDD consumes the husband, in one single scene.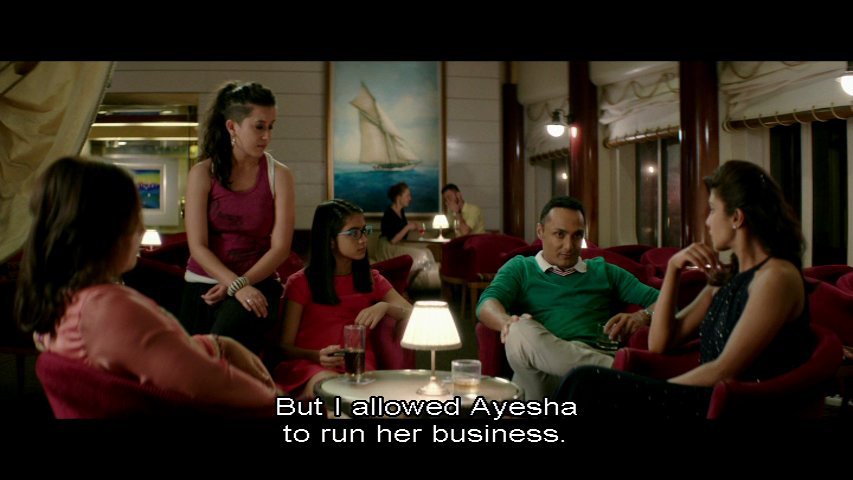 8. My son is my heir and my daughter is paraaya dhan. Yes, even today.
Priyanka is a successful businesswoman in the movie, while her brother Ranveer has no inclination towards handling his father's business after the latter retires. But again, he has to because he is the son and she can't because she is the daughter. Pfft! Isn't that a given (*rolls eyes*). DDD beautifully encapsulates the whole feeling in a number of its scenes.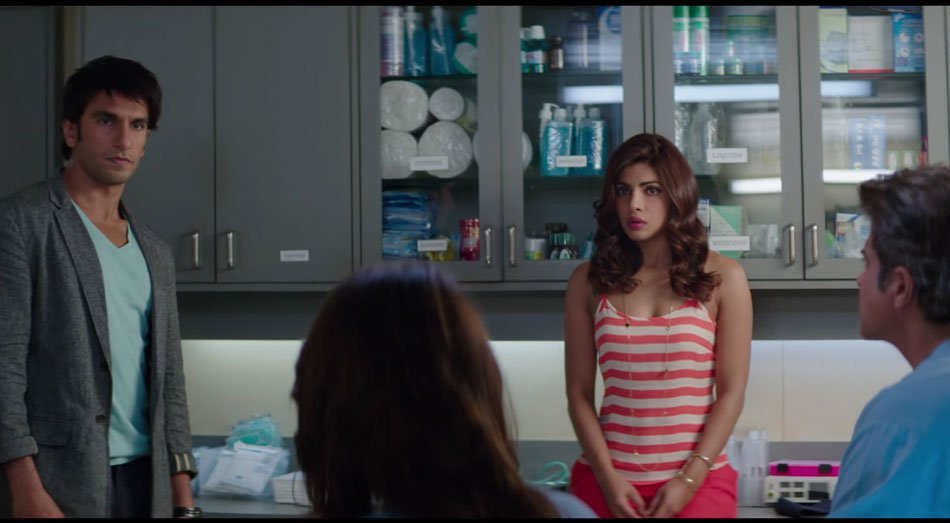 9. 'Log Kya Kahenge'is not a syndrome. And if it is, it's treatable.
What we mean by the 'Log kya kahenge' or 'what will people say' syndrome is the tension that crops up in your head every time you do something that does not conform to the society's constructs. We all have given up on certain dreams and wishes, just to evade the judgement passed by the society we live in. In this movie, the Mehra family is hard hit by this syndrome, but eventually towards the end of the movie we see them breaking out of this cage and accepting each other for who they are. And from then on, they live happily ever after.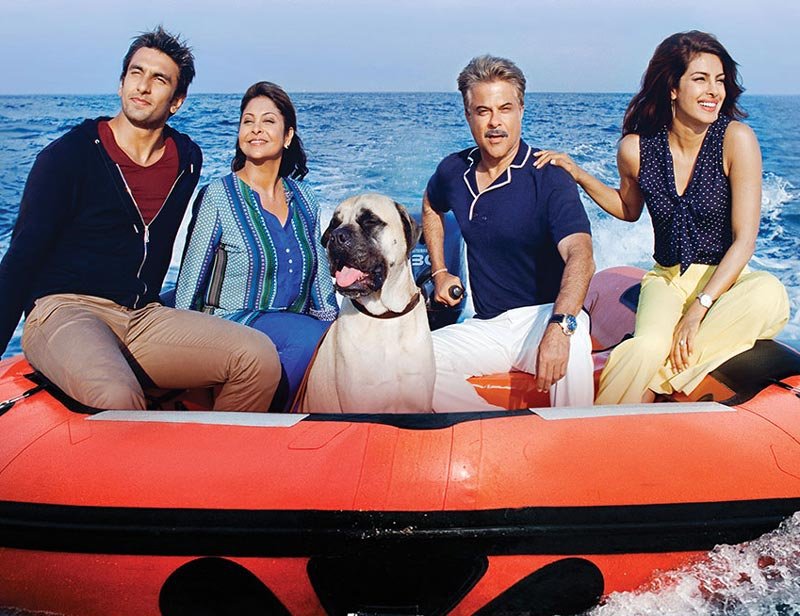 On the one year anniversary of Dil Dhadakne Do, all we have to say is that we are more than grateful to Zoya Akhtar for making a movie that gave us a valid reality check and told us to not keep holding on to our issues. 
You might have your inhibitions, but go on and have that conversation with your family before it is too late. Because you too deserve a shot at your very own happy ending.