Recently, as photos of the farmers' protests in Delhi went viral on social media, actor Kangana Ranaut made a distasteful remark about an old female farmer on her way to the protest.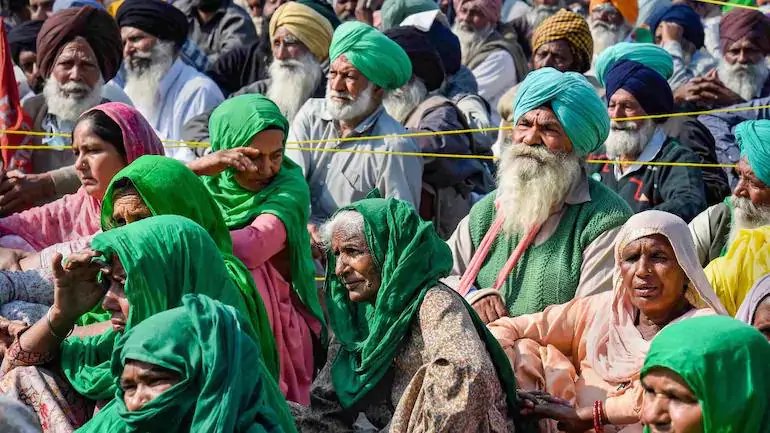 In her tweet, which has since then been deleted, she compared a photo of an old female farmer with a photo of Bilkis Bano, the 'dadi' from the Shaheen Bagh protests who was on Time Magazine's List of 100 Most Influential People in 2020. Kangana tweeted that this 'dadi' was available for hire as a protestor for '₹100'.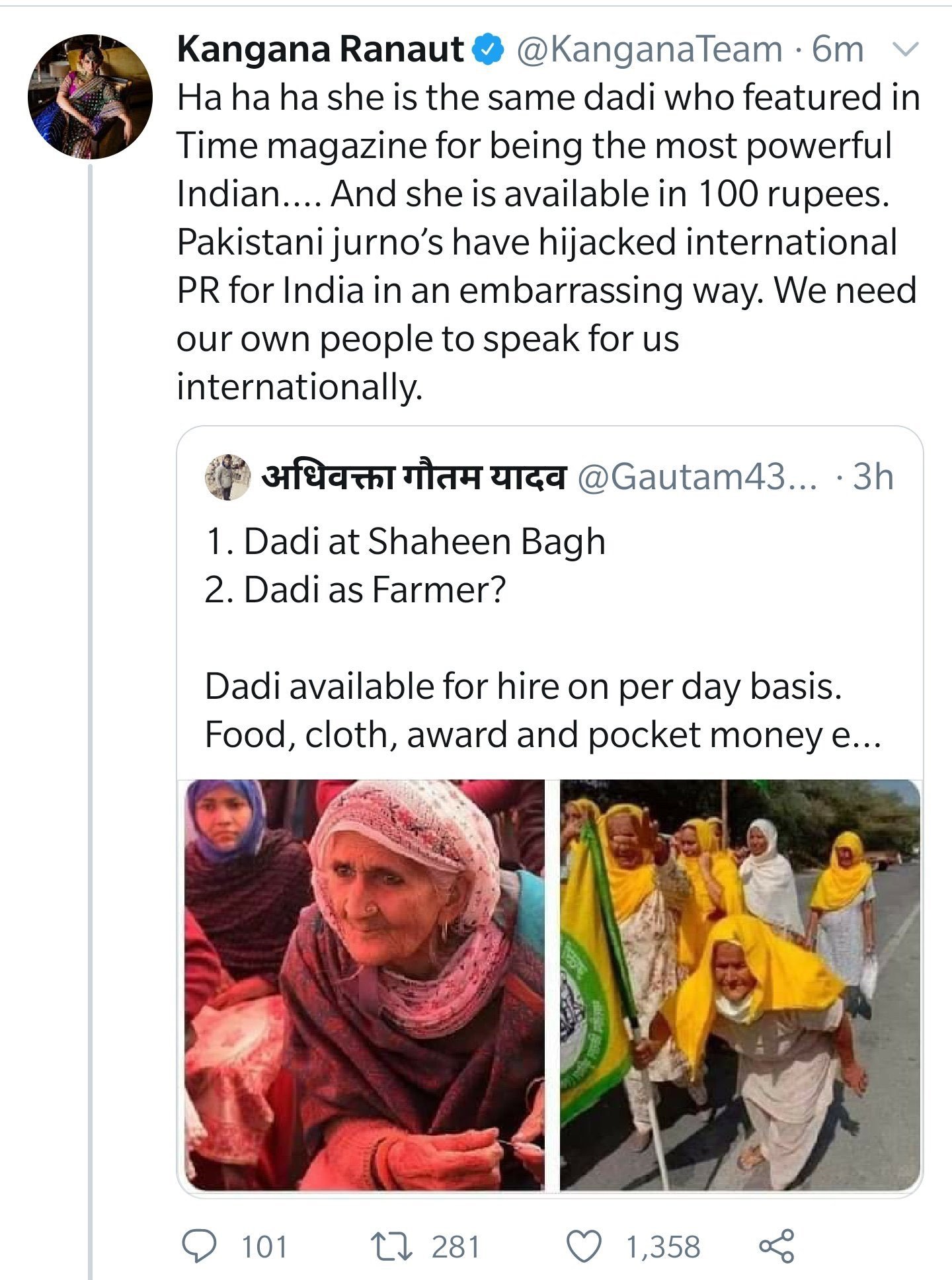 However, the photos are actually of different women. The old farmer is apparently Mahinder Kaur, who even called out Kangana Ranaut for tweeting such disparaging remarks about her. Additionally, it has never been proved that Bilkis Bano is a protestor 'for-hire', as Kangana so easily claimed.  
Consequently, singer and actor Diljit Dosanjh, who has been quite vocal in his support for the farmers, shared Mahinder Kaur's video on Twitter and slammed actor Kangana Ranaut for her now-deleted tweet. 
Kangana responded by calling Diljit 'Karan Johar ka paltu', among other things, and soon the two were involved in a Twitter war.  
Consequently, Diljit and Kangana trended on Twitter with people commenting on the whole issue: 
As of now, a lawyer from Punjab has served a legal notice to Kangana for her tweets on the farmer's protest.