After growing up with adaptations of Rudyard Kipling's classic Jungle Book, going for a live action version of Mowgli's tale was a nostalgic and fascinating experience. Before its latest offering, Disney delivered the 1967 animated version and its 2003 sequel, which did raise the bar for this film as well. 
Jon Favreau's live action experience is nothing like Disney's previous classics, but instead it charms with its own gritty majesty. While the animated film was a fun movie, with a colourful journey through the jungles with song and dance, the latest version is a darker and grim version, which delivers the story in a very subtle manner through a thrilling adventure.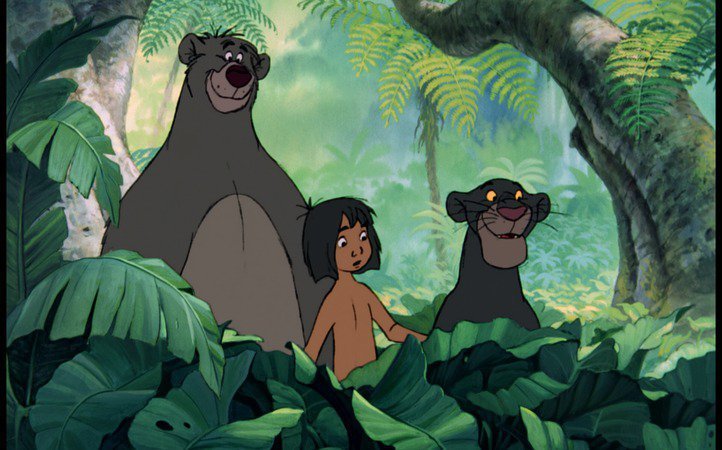 The film begins with a brilliantly shot chase through the dense jungles as Mowgli (Neel Sethi) runs with his wolf pack and his faithful friend Bagheera the Panther (Ben Kingsley). This opening scene announces that you are in for a 3D visual treat, with magnificently crafted CGI animals alongside picturesque landscapes. 
Although he has been raised by a wolf named Raksha, Mowgli feels left out from his pack since they grow up fast, even though his mother reassures him that he is her own. While the leader of the pack Akela, and Bagheera, are still trying to make a good wolf out of Mowgli, trouble descends when the wounded Tiger Shere Khan (Idris Elba) discovers the man cub's presence.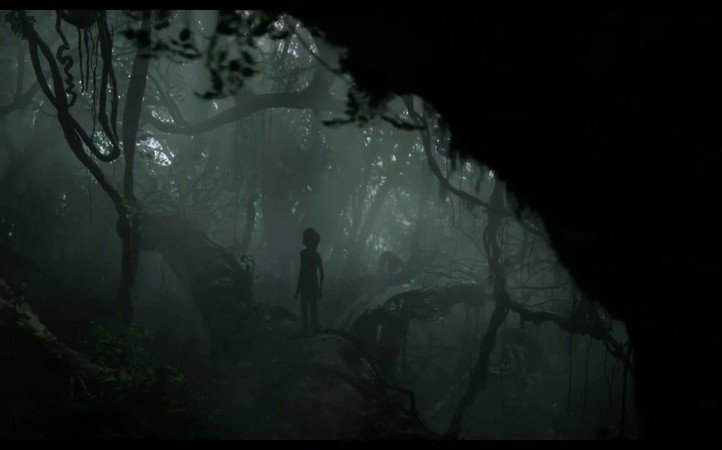 Shere Khan, a tiger who doesn't obey the law of the jungle, hunts for pleasure and kills for power. He sounds a lot like the humans he despises and warns the wolves of dire consequences if they harbour Mowgli. As the fear divides the wolves, Mowgli decides to leave and Bagheera volunteers to take him to a man village. During his journey Mowgli meets Baloo the bear (Bill Murray), and the beast grows fond of the man cub.
The film revolves around Mowgli's self discovery and his tryst with the grim and perilous jungle where everyone fears the power of the red flower (fire). It has some endearing aww-inducing scenes like when Mowgli saves an elephant and the jungle by putting his "tricks" to good use.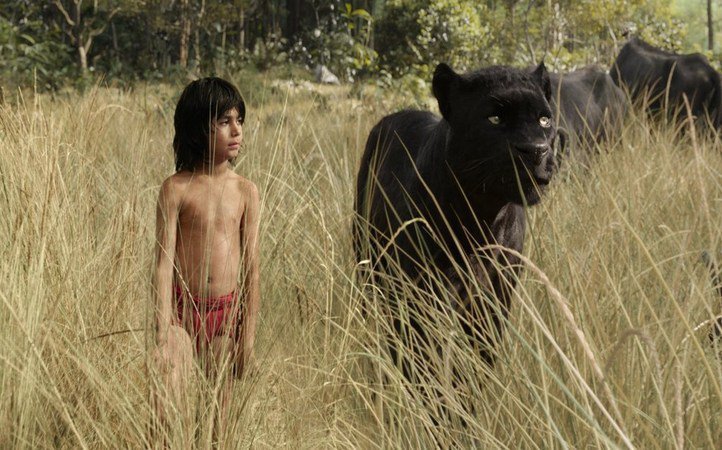 Neel Sethi as Mowgli looks natural and brings an endearing charm to the wild boy. Ben Kingsley effortlessly delivers the voice for the loving and responsible companion, Bagheera. Bill Murray as Baloo is adorable, although one comes away feeling that the chemistry between him and Mowgli could have been better. Chritopher Walken's King Louie is distinctive, but it's Idris Elba who delivers a menacing touch to Shere Khan, and delivers powerful dialogues with startling effect.
The film is a simple yet multi-layered story — it shows the consequences of man's actions, but also shows how human beings and nature can work together and fix things. It shows that fear often forms the basis of hate, and how it can be invoked by people to their advantage. But mostly it tells us that humanity does not belong to humans alone.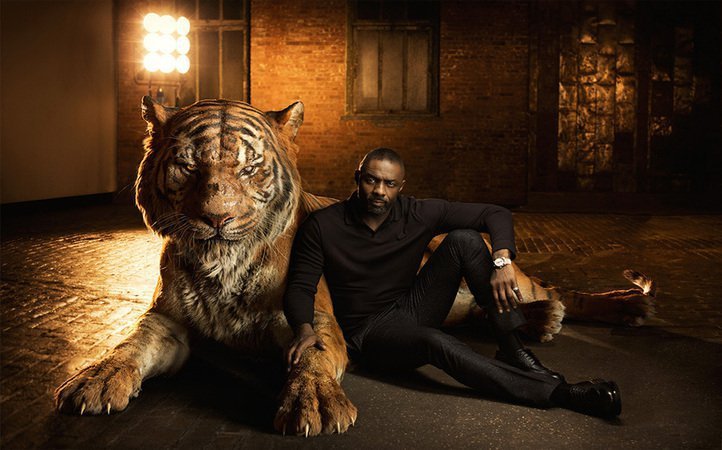 Although the previous Disney adaptation of Jungle Book was a delight, it will be unjust to compare this fresh and raw look at the classic with its predecessor. Although it seems a bit too fast at some points, The Jungle Book does justice to the iconic tale, and is a treat that you shouldn't miss.