Known to be amongst the opinionated celebrities from the world of TV, Divyanka Tripathi expressed horror at the news of a minor allegedly assaulted and raped at gun-point in Chandigarh. The 12-year-old was returning home after attending her school's celebrations for 15th August, where she was allegedly assaulted and raped inside the Child Traffic park.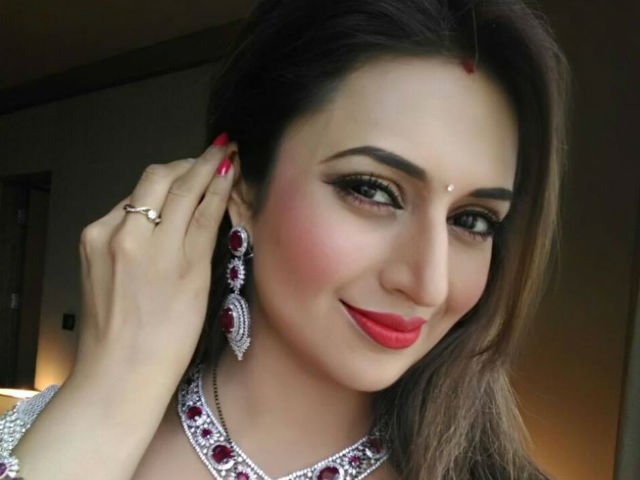 The Yeh Hai Mohabbatein actor ranted in a series of tweets which she addressed to PM Narendra Modi, saying she can teach her daughter all the good values and still cannot guarantee her safety from the rapists which prevail on the streets across the country.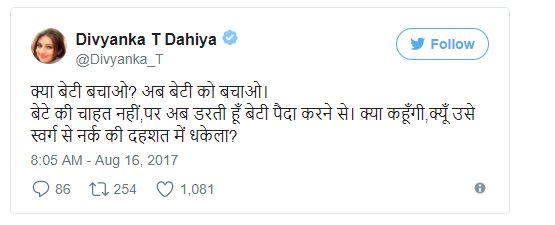 She said she had no desire to bring up a son in such a country, but was even more fearful of bringing a girl child into a world where she couldn't guarantee her safety. What right did we have to celebrate our independence, where women aren't free from the male gaze?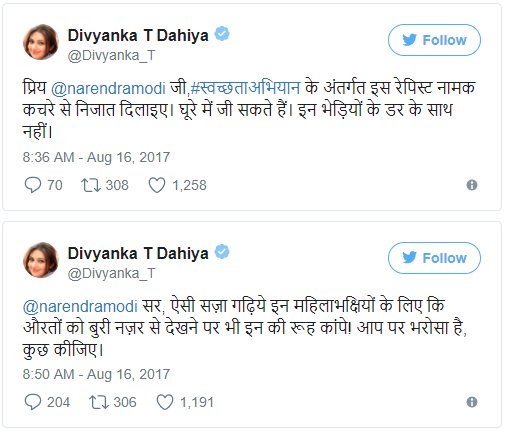 She urged the Prime Minister to rid the streets off such low lives under his Swachh Bharat Abhiyan.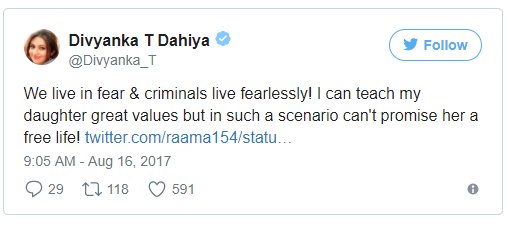 Playing headstrong female characters in her TV shows, the actor showed her roles were a mere extension of her real life persona.