Virat Kohli's epic performance against Australia last night was nothing short of perfection. And, Cricket fans were quite understandably, running out of adjectives to praise Kohli.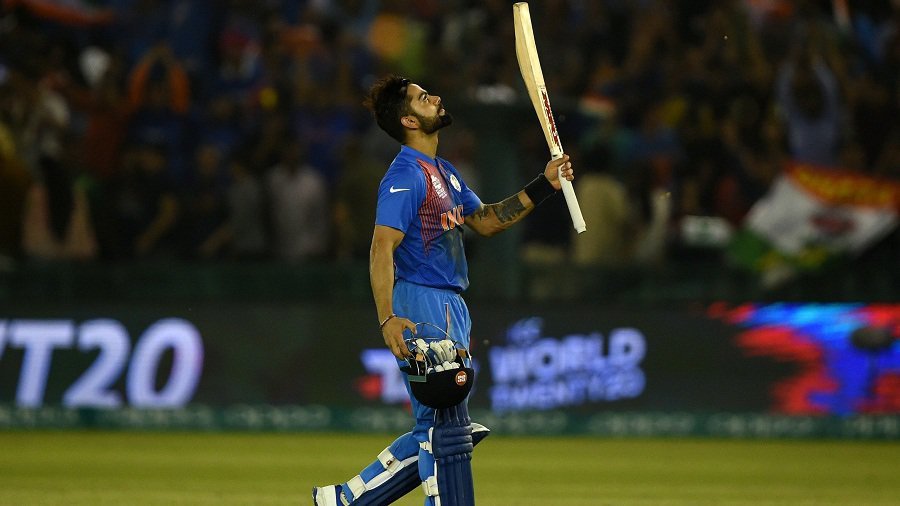 While the country was going gaga over Kohli's match winning performance, news publication, dna, went a bit too far with a snide comment.
Soon after India won the match, they carried a story titled: "India beats Australia: Will Virat Kohli get a message from Anushka Sharma tonight?"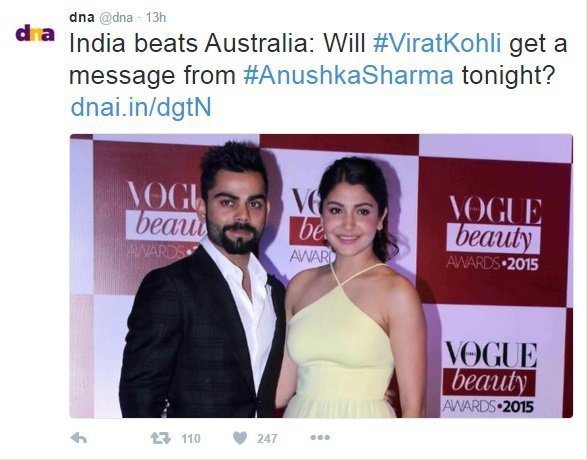 While other media houses were applauding Kohli's amazing performance on the field, dna decided to drag Kohli's ex in the news report. The coverage was quite tasteless and obviously drew a lot of flak. 
While we know that cricketers and film stars are public personalities and the audience might want to know about their personal lives but this particular tweet right after India won the match last night took it a little too far. Kohli's performance deserves all the praise but dragging his personal life amidst his professional achievements was quite uncalled for. And even after much backlash has come their way following this story, they are still carrying the report on their website.
Not cool, dna.