It's almost a task to switch on TV these days, thanks to the absolutely 'amazing' content that we have on Indian channels. 
However, we do find ourselves surfing through news channels every once in a while, only to be disappointed by all the dramatization of content. As far as prime time news shows are concerned, they're pretty much like a never-ending season of Bigg Boss!
This is precisely why we have for you a list of 10 documentaries on India, which will tell you far more about our highly diverse nation and its culture than journalists telling their panelists to shut up after asking them questions, on prime time news.
1. The Story of India
This six-part documentary series is written and presented by historian, Michael Wood, on the BBC network is an absolute must-watch. 
The series' episodes take you from the Indus Valley Civilization to India's freedom, while extensively studying historical evidence and archaeological findings. Wood also indulges in rich conversations with the locals that reveal cultural anecdotes about certain historical events. The best part about this documentary series is that it gives equal importance to the history of Southern India, which is otherwise neglected in school books.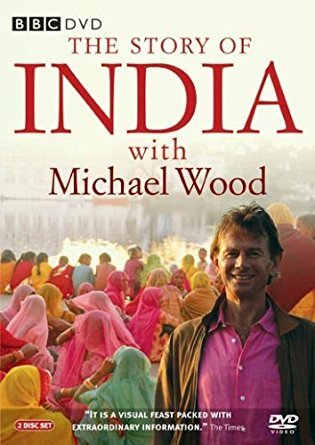 2. Powerless
This is the story of Loha, an electrician who is hailed as the Robin Hood of a locality in Kanpur. He achieved this status by stealing electricity and supplying it to a locality where 15-hour-long power-cuts were common. Providing a contradictory view is Ritu, the first female chief of the Kanpur Electricity Supply Company (KESCO), who is hellbent on eradicating the practice of setting up illegal electricity connections. 
This documentary effectively puts forward the concept of urban decay in one of the world's fastest growing economies.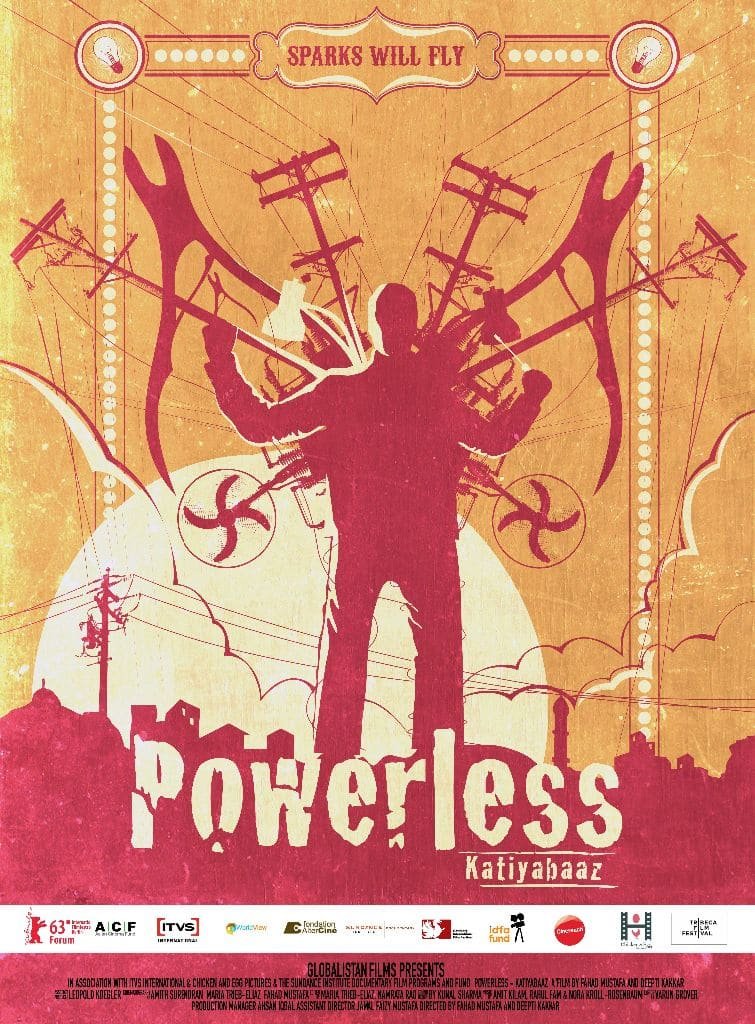 This one explores the Hindu-nationalist Vishwa Hindu Parishad's campaign against the Babri Masjid. 
Based on an event that has been shaping India's political discourse since forever, Ram Ke Naam begins with LK Advani's infamous Rath Yatra from 1990. From tracing the root to it's evolution into communal riots, this documentary is all one needs to watch in order to understand the basics of an issue that resurfaces in political agenda, every few years.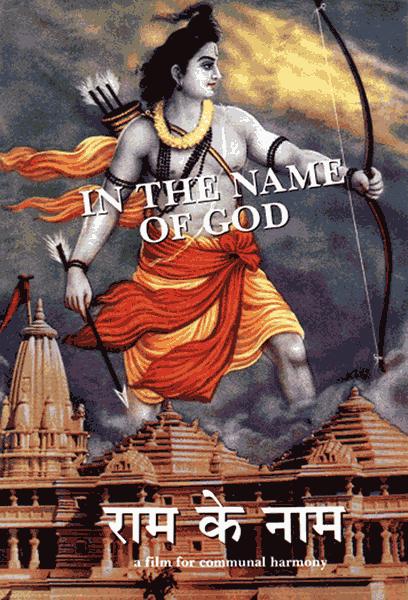 4. The Great Indian Railway
This one lets you take a dive into one of the world's largest railway networks. 
A National Geographic documentary, The Great Indian Railway shows how railways has been a strong unifying force for not only regions but also for cultures, traditions and languages that make the fabric of India. From the ultra luxurious Palace on Wheels to the immensely famous Toy train from Darjeeling, this documentary will have you mesmerized by the rail network's grandeur. 
5. Placebo
The story revolves around a student of AIIMS, India's most reputed medical college. 
The film takes a dive into the mind of a medical student struggling to cope up with academic pressure, instances of suicide in the college, his inner demons that lead him to depression and eventually violence, and many more things that we tend to overlook due to the glossiness that comes attached with a prestigious institute's name. 
From what goes on in the head of a kid who's forced into things to families who take pride in the decisions that they made for him, Placebo spills out the harsh truth and it hits you pretty damn hard.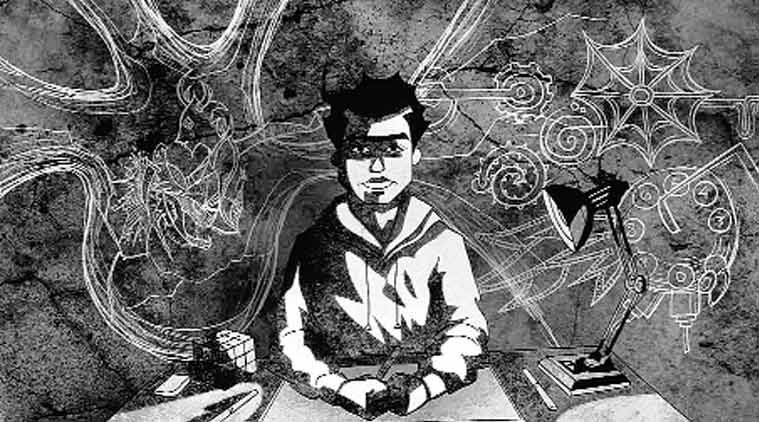 6. The World Before Her
The World Before Her brings forward two extremely contradictory world views held by young girls from different parts of India. One is a small-town girl who aspires to become Miss India and takes up training sessions for the same. On the flip side is another girl who is training for Durga Vahini, the women's wing of the Vishva Hindu Parishad. She is against Western influence and denounces religions other than Hinduism. 
The documentary oscillates between these opposite worlds and draws a compelling image of young India by the end of it.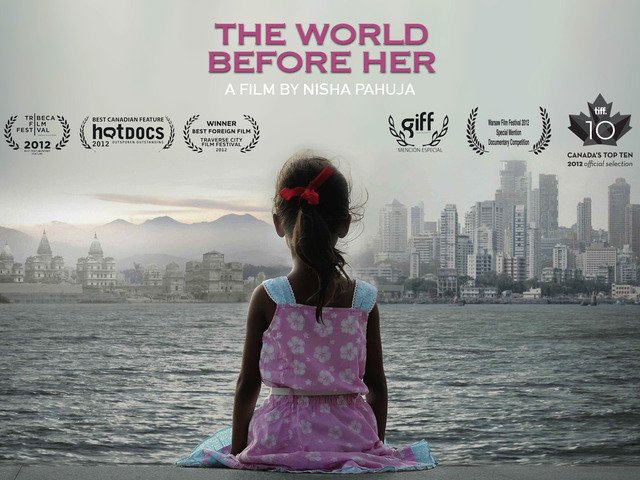 This is the story of seven children who make a living out of the dead. 
Based in Benaras, this story revolves around kids who scavenge India's largest crematorium, Manikarnika, in order to find shrouds, which they sell for petty amounts. Children of the Pyre features individual interviews of these kids and the effectively depicts the horrifying living conditions that they battle on a day-to-day basis. This film depicts poverty through a completely new lens.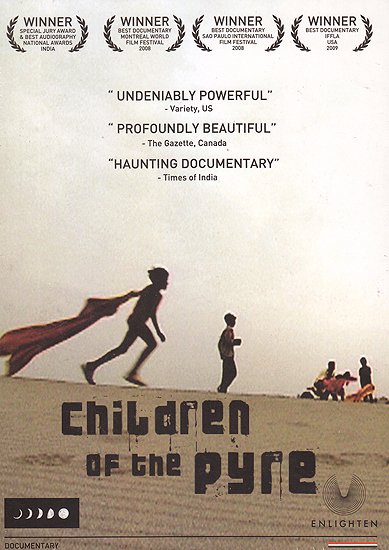 8. Jai Bhim Comrade
July 1997 saw one of the most hard-hitting incidents on caste-based violence in the Ramabai Ambedkar Nagar Colony of Mumbai. A predominantly Dalit area, the residents were caught in a frenzy when one day they found a garland of shoes placed on BR Ambedkar's statue in the colony. After the local police station denied to offer help, the residents protested, a result of which was an open fire by the State Reserve Police Force. 
Jai Bhim Comrade delves into this shameful incident that stains Indian history. From describing the events to court trials and everything in between, it took 11 years for the film to finish.
9. Inshallah, Football
The perils of Kashmir have been highlighted by many documentary filmmakers in their work, but this one stands out solely because of its unique story. 
An aspiring footballer who is denied the right to visit Brazil, where he is called upon to train at Santos FC, Pele's old club, because his father was an ex-militant. The film traces the journey of this boy belonging to the new generation of Kashmiris, who finds himself amidst the prevalent silent-war, without having anything to do with it.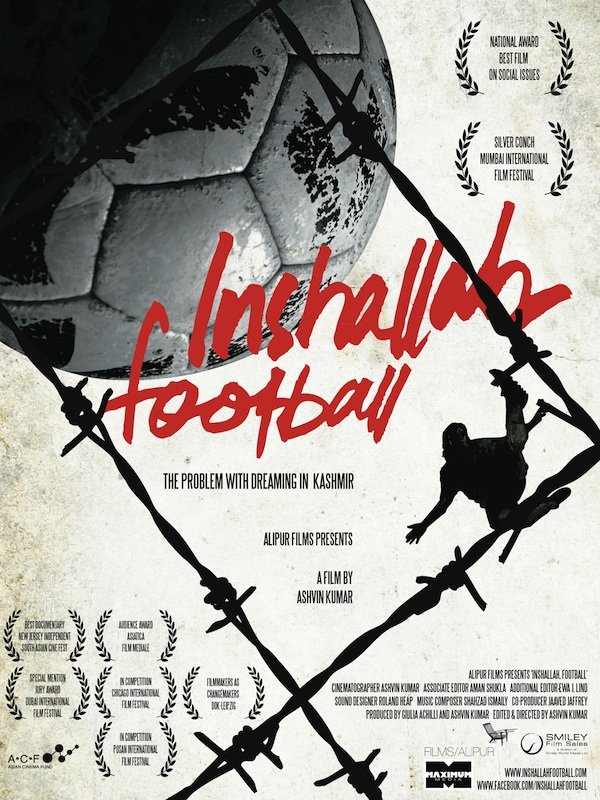 10. Jareena, Portrait Of A Hijda
Jareena, a transsexual, steps into the shoes of a man every time she visits her family. She is a Hijda who lives with the community in Bangalore and takes us through her life in this documentary. 
From Hijdas working as prostitutes to an insight into their close-knit community, the documentary throws light on the lives of this otherwise clouded group. Jareena speaks of her fears and inhibitions and how the community helped her discover her identity.
Give your TV a break and treat yourself to some real content.