Dolly Bindra's latest antics will leave you disgusted. Dolly who is already infamous for her temper and foul mouth has now stooped low to another level. 
This is what the former Bigg Boss contestant tweeted: 
As soon as news broke of TV starlet, Pratyusha Banerjee's suicide, Bindra attempted to call  Pratyusha's grieving mother. But also released the recorded call audio to the press. The family is in shock, what did Dolly expect to hear from them on phone? Listen below.
And no, that wasn't the only creepy thing Bindra did. She also went to see the body herself while it was still in the hospital. 
In a Facebook post, she wrote: "Sad and really very hurting to know about pratusha Banerjee today she's no more as I was there at the hospital to see her after I spoke to her mom as her mom is in janshedpur coming tomorrow Mr Deepak Phatangre Incharge officer of the case, saw her lying down as if she's sleeping there's sindhoor on her forehead pratusha was a strong person I cannot digest the fact that she has taken her life."
And she passed on this picture from the hospital as proof of her 'concern' for the deceased.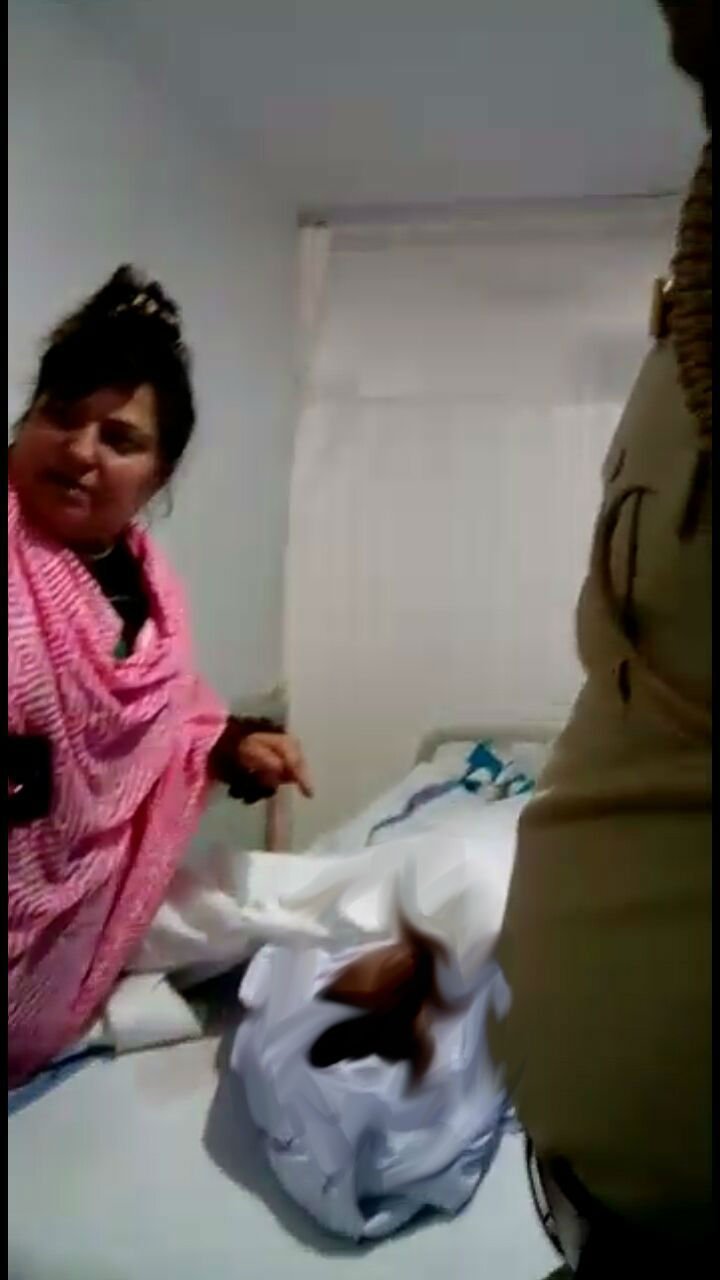 It's really not very clear what the former reality television star is trying to prove with these antics. Is she actually trying to get the spotlight on her during what is a terrible tragedy for the deceased actress's family? Or will she stoop to any depth to make sure she features in the media?
This is what Bindra has had to say on Twitter though it's not clear whether it's been said in her defence or the deceased actress: 
Pl do not write anything and everything till you know the facts it's very easy to be judgemental

— ੴ Dolly Bindra ੴ (@DollyBindra) April 2, 2016
But many on Twitter weren't exactly feeling very tolerant towards her: 
Anyone who is sharing & publishing recording of Pratyusha Banerjee grieving mother should feel ashamed. Shame on Dolly Bindra for leaking it

— Asjad Nazir (@asjadnazir) April 2, 2016
Cashing in on Pratyusha's death is our very own drama queen. #DollyBindra is the most inhuman person I hv ever seen.Total Disgrace!!

— Alekh (@AlekhChauhan) April 2, 2016
Dolly Bindra Will Give opinion about Suicide of Actress.

Congress VP Rahul Gandhi will Investigate Flyover collapse.
Most insensible n cheap act of Dolly Bindra 2 record some1's sentiment n share on social media. Proves her hunger 4 publicity #RIPPratyusha

— Trupti Pawar (@truptipawar1) April 2, 2016