Over the years, we've all had the privilege of witnessing some really, really epic WWE clashes. The kind that made good ol' JR (aka Jim Ross) go, "Oh GAWD! Just look at the carnage!" But let's face it, for every badass bout that we've seen, there's another one that'll probably never happen. And that's either because the superstars were from different eras or because we all were just plain unlucky.
Here are 12 such dream clashes we will likely never see, no matter how much we want to:
1. Andre The Giant vs. The Big Show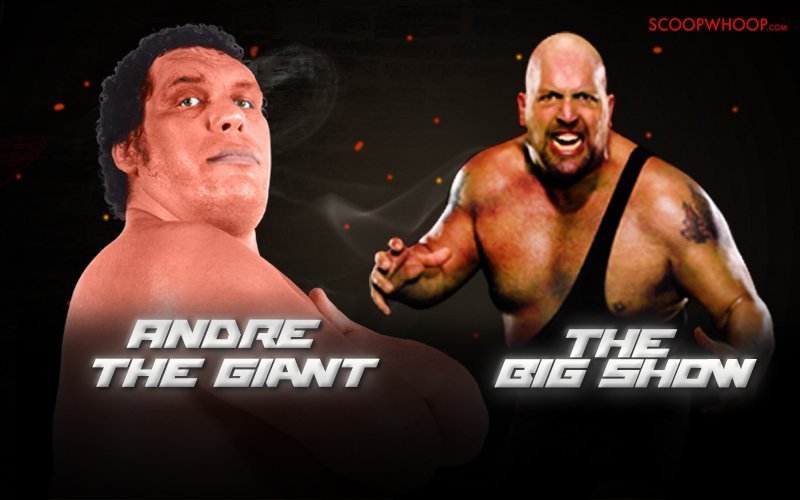 The two most iconic big men of WWE facing off in their prime would have been a colossal affair. Sure, it might not have turned out to be a technical classic, but just the visual of two of the world's biggest athletes staring each other would have driven the fans crazy.
2. Batista vs. Triple H vs. Stone Cold Steve Austin vs. The Rock vs. Brock Lesnar vs. Goldberg in an… ELIMINATION CHAMBER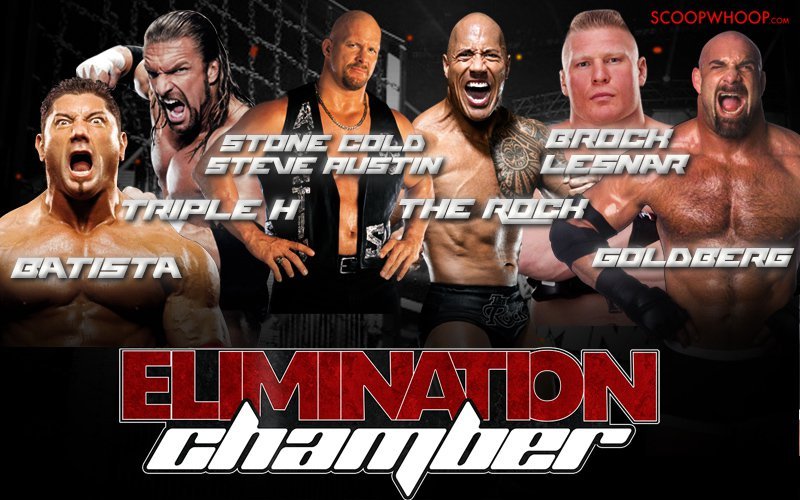 The '90s kid in me wouldn't have missed this one hell of a match for anything! I mean, just the names are enough to give any hardcore fan goosebumps. And let's face it, having this match in a mere ring would've been a disgrace to the lineup. All this badassery deserves nothing less than an Elimination Chamber.
3. The Dudley Boyz vs. The Legion of Doom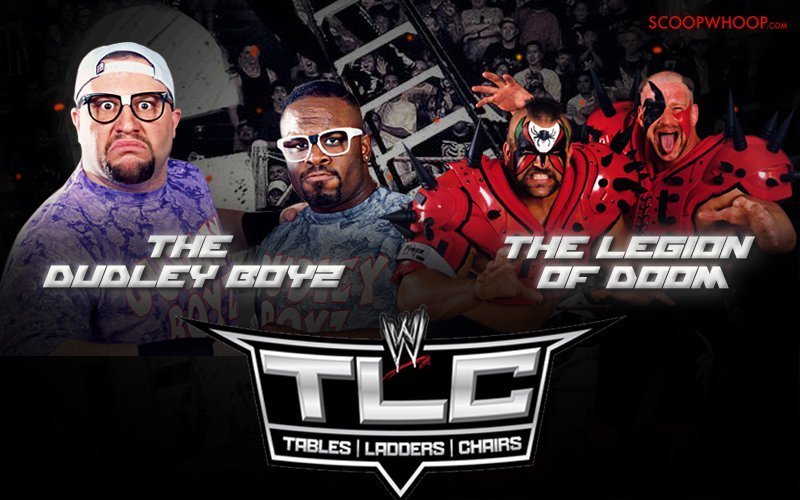 The two most successful and decorated tag teams in history would have put on one hell of a show in the ring. And with over 40 tag team championships between them, these men would have been more than comfortable brawling it out, breaking the rules and pummeling each other with weapons in a good ol' TLC match.
4. D-generation X vs. nWo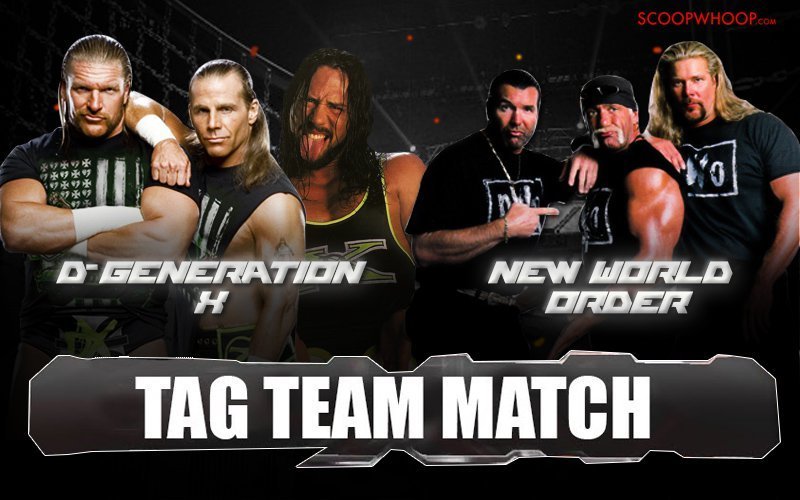 D-generation X and the New World Order made it cool to watch wrestling, as the two broke every rule and did things their own way, disrespecting authority and dominating their respective companies. They helped bring forth the Attitude Era during the Monday Night Raw episodes in the '90s.
5. The Undertaker vs. The Sting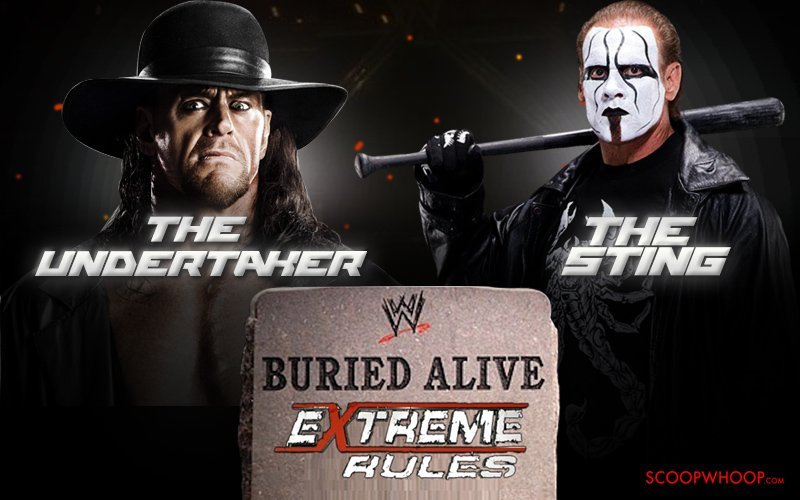 The dream match fans were so close to getting at Wrestlemania 31, The Sting and The Undertaker clashing in the ring was once unfathomable. Both the grizzled veterans would've put on a match that would steal the show, throwing everything at each other to please the fans and solidify their legendary status. It wouldn't matter if they're both past their prime: the in-ring action would be solid enough for the phenomenal storytelling. Add the drama of a Buried Alive Match and you've got the recipe for a legendary classic.
6. Bret Hart vs. Kurt Angle vs. Chris Jericho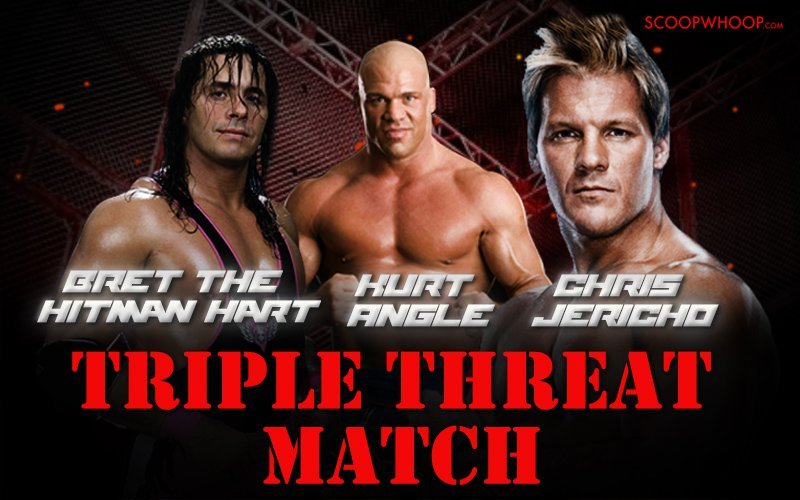 This one would've been a technical marvel filled with submission maneuvers. There would be Olympic slams, suplexes, Russian leg sweeps and Lionsaults, culminating in either a Sharpshooter, an Ankle Lock or in a Walls of Jericho. Aaahh… truly a dream match for the ages.
7. Andre The Giant vs. The Big Show vs. The Undertaker vs. Kane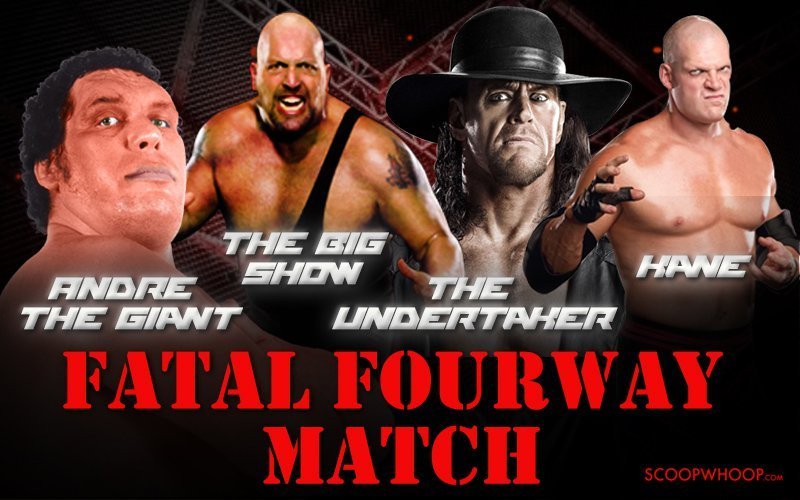 There's no telling what will happen when four of the largest Superstars in WWE history step into the squared circle to finally do battle. The Undertaker, Kane, Big Show and Andre the Giant are certainly larger than life, and finally it will be determined who is WWE's one true colossus.
8. Jeff Hardy vs. Rey Mysterio vs. RVD vs. Evan Bourne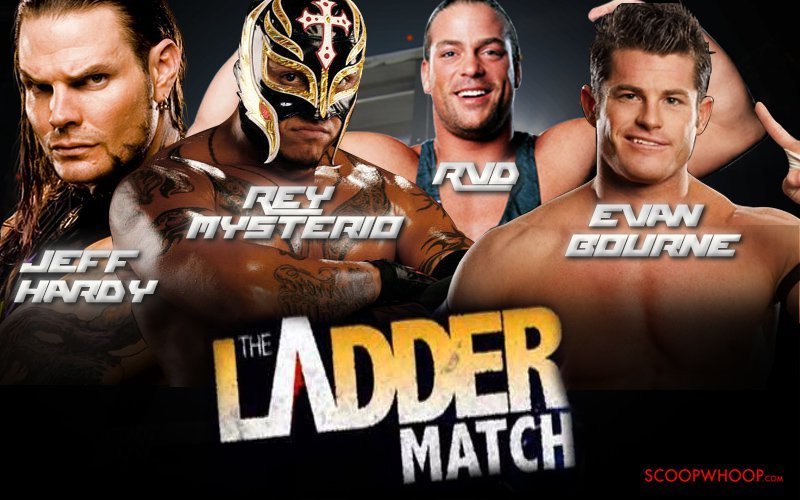 What do you get if you put four of best high flyers of WWE in a ring with a championship belt hanging 20 feet above? Three words: Pure aerial madness.
9. Yokozuna vs. Rikishi vs. Viscera vs. Mark Henry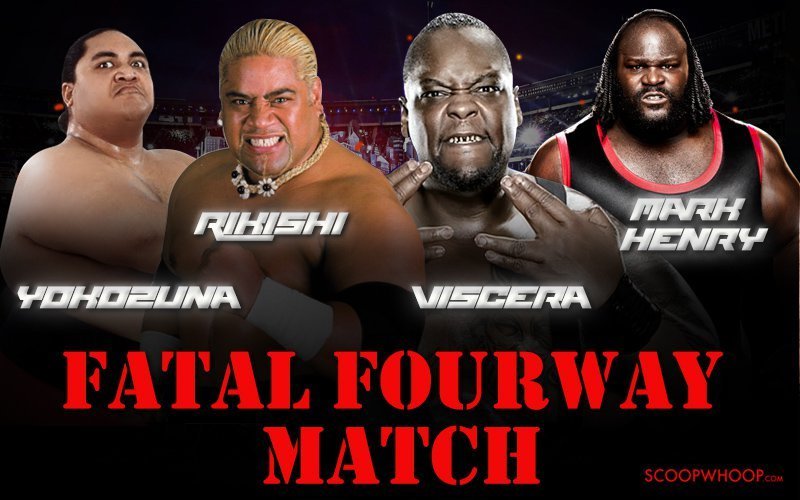 You better have one hell of a ring to handle this 1800 pound lineup because when these guys start throwing their weight around (pun intended), ropes will snap, turnbuckles will break and THIS will definitely happen.
10. Kane vs. Diesel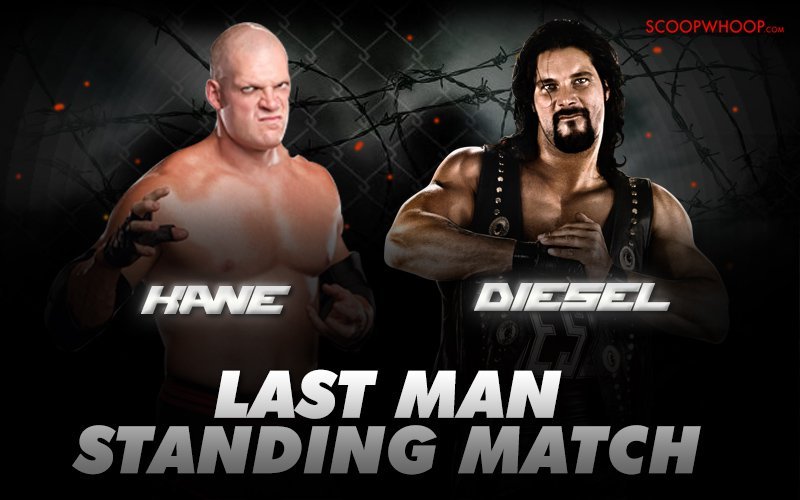 Perhaps, no force that entered the WWE was as destructive as Kane in the '90s. I mean everybody, from the fans to the superstars, feared the Big Red Machine back then. Although Diesel's (aka Kevin Nash) reign in the mid-90s might not have been as deadly as Kane's, he did manage to hold on to the WWE title from 1994-95. Truly, just seeing these two seven-footers square off would have garnered the interest of several fans.
11. Brock Lesnar vs. Batista vs. Goldberg vs. John Cena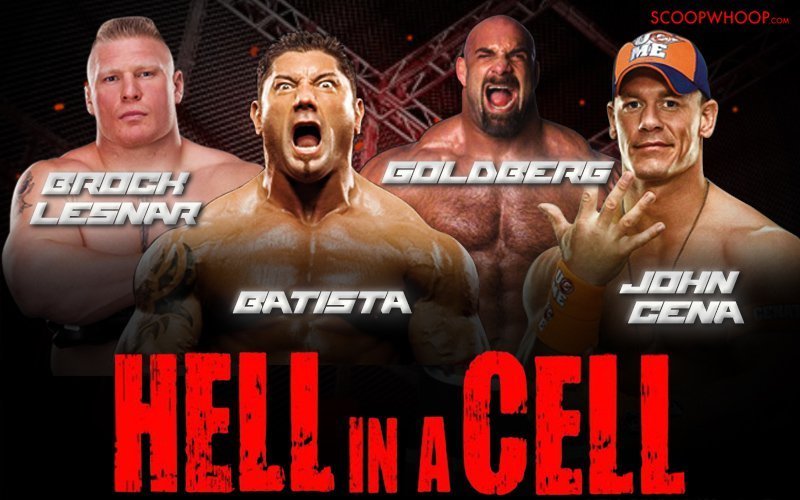 Since all these four superstars performed very much during the same era, we can blame not seeing this lineup together in a ring on our sheer bad luck. Although, who knows, with all of them still in perfect shape, we might just get to witness these guys in an upcoming edition of Wrestlemania. Fingers crossed.
12. Beth Phoenix vs. Chyna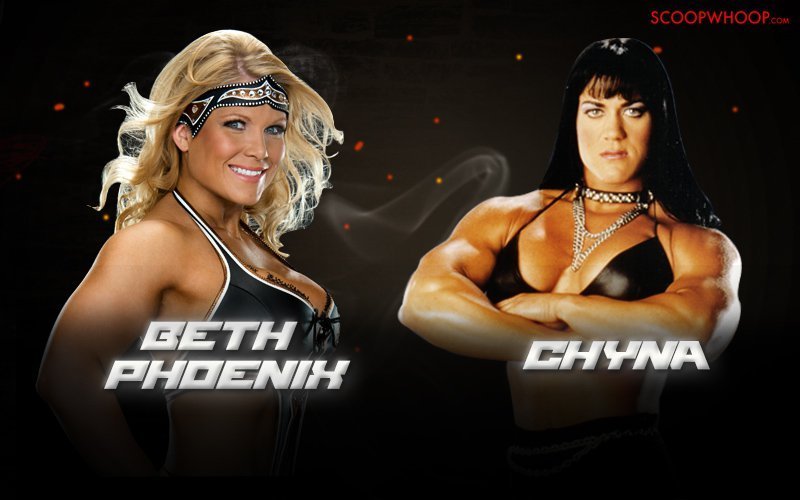 How could the list be complete without an epic WWE diva match? Sure, there could have many that could have made it to this list, but let's face it, both Beth Phoenix and Chyna have dominated the ring like no other diva. Seeing them battle it out in the ring would be nothing short of INSANE.
While these epic matches may never happen, what can happen is that you can witness the likes of John Cena, Big Show and Kane live in action in January 2016 . So, what are you waiting for? Get your tickets on BookMyShow.com already!
Sponsored by WWE & Ten Sports