It's a 14-year-old film. Of course, there are spoilers!
If someone tells you that there's a Hindi film that stars Sanjay Dutt, Suniel Shetty, Zayed Khan, Esha Deol, Shilpa Shetty and Abhishek Bachchan but it's a really cool film, you'd simply laugh in their face. But, if you are a true Bollywood bhakt, you would know that this once-in-a-lifetime anomaly occurred in 2005 with Anubhav Sinha's Dus.
*sings Dus Bahane Karke Le Gaye Dil*

Dus is a classic case of a Bollywood film that is loved because we simply love Bollywood in every form.
We have a plethora of films that come under the genre of masala entertainment but Bollywood lovers don't find that term derogatory. The leave-your-brain-behind comedies are the perfect example of that genre but our thrillers haven't stayed away from that either. If anything, we flock to the theaters to watch these films. 
And one such masala film is Anubhav Sinha's Dus.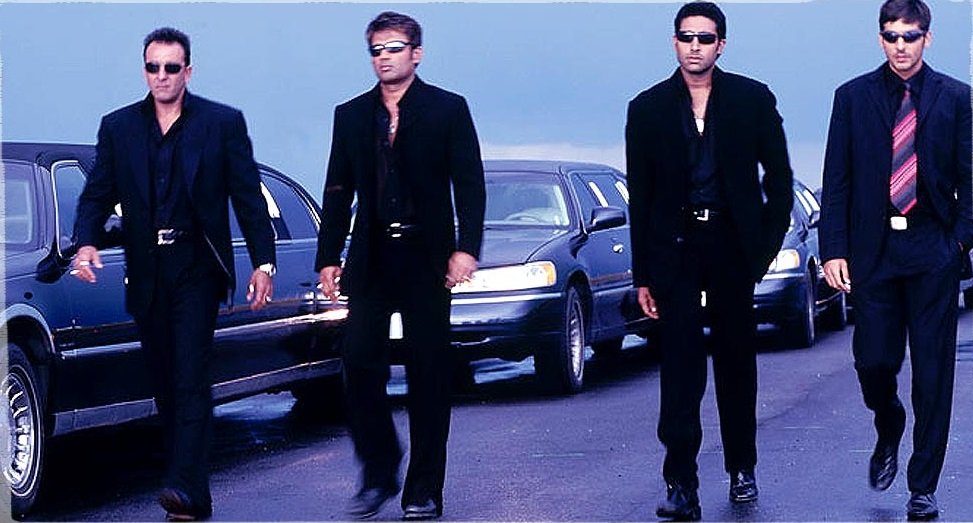 The film is about an anti-terrorist cell that has taken up the task of stopping a bomb blast in the next 7 days. The attack is going to happen on the 10th of the month, hence the name of the film, Dus.
The basic plot of the film is pretty simple. 4 cops have to stop the attack or else, thousands of people will die. And while in 2017, it might take loads of convincing to take this ensemble cast seriously, back in 2005, Anubhav Sinha actually tricked us into believing that they were cool cops. Even Suniel Shetty!
To add credibility, Pankaj Kapur was also cast in the film. 
He compensated for the acting of the entire cast and honestly, the revelation that he is Jamwal & NOT Himmat Mehndi left us shell-shocked!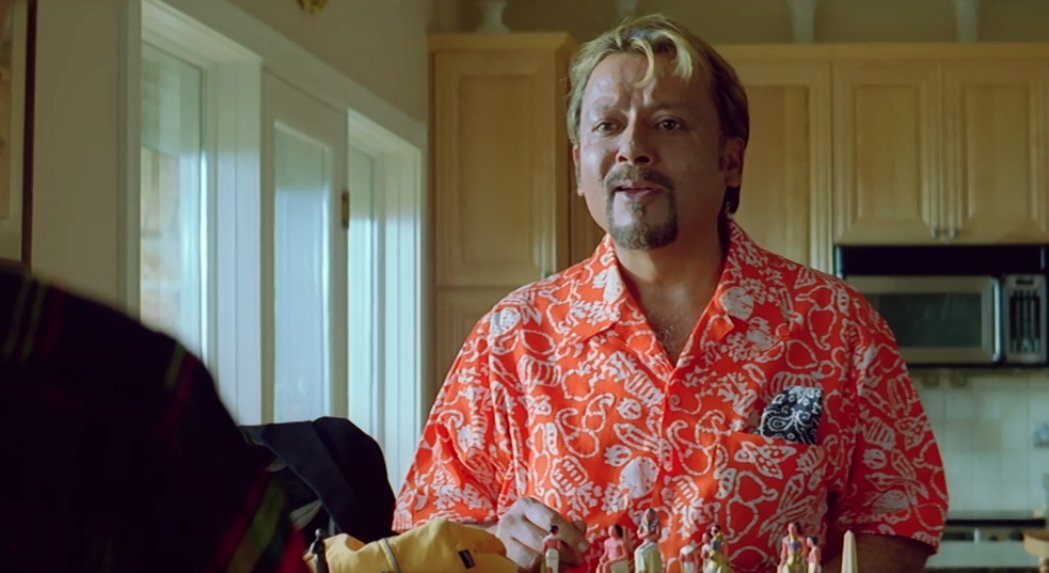 Prior to this, Anubhav Sinha had directed the musical hit, Tum Bin and a lesser-known film, Aapko Pehle Bhi Kahin Dekha Hai. But with Dus, he gave us the definition of desi cool. Hell, we even found John Abraham's long hair cool back in the day, so clearly, the bar was pretty low.
If you ask the millennials around, nobody would clearly remember the plot of Dus but what we all remember is the music of the film.
For years, we had heard of a movie called Dus and thanks to the popular song Suno Gaur Se Duniyavalon, we waited for the film to release but that never happened. Instead, we got another film by the same name in the year 2005 and though it didn't have the Hindustani song, we loved its music nevertheless.
These were Vishal-Shekhar's early days and they just did not disappoint.
Dus Bahane was clearly the most played song of 2005 (in close competition with Kajra Re) and Deedar De can still compel you to believe that Dus had some of the best tunes.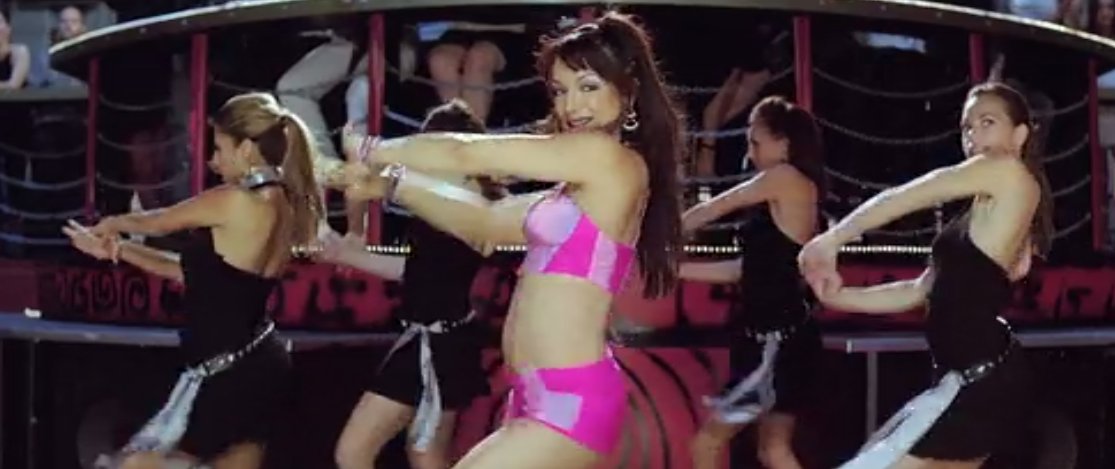 In 2017, we have access to films and TV shows from all over the world and in the spirit of honouring 'intelligent' content, we love to shit on stuff that is made in India but can you imagine Bollywood any other way? We love Bollywood for what it is and precisely that's why we still love Dus!