People were already tripping over the cringeworthy trailers of upcoming 'porn-coms' like Mastizaade and Kyaa Kool Hain Hum 3, and now Ekta Kapoor just made matters worse by adding her two cents on one of the movies produced under her own banner.
Talking about the recently-released song from her upcoming movie, Kyaa Kool Hain Hum 3, this is what Ekta Kapoor revealed to a national daily: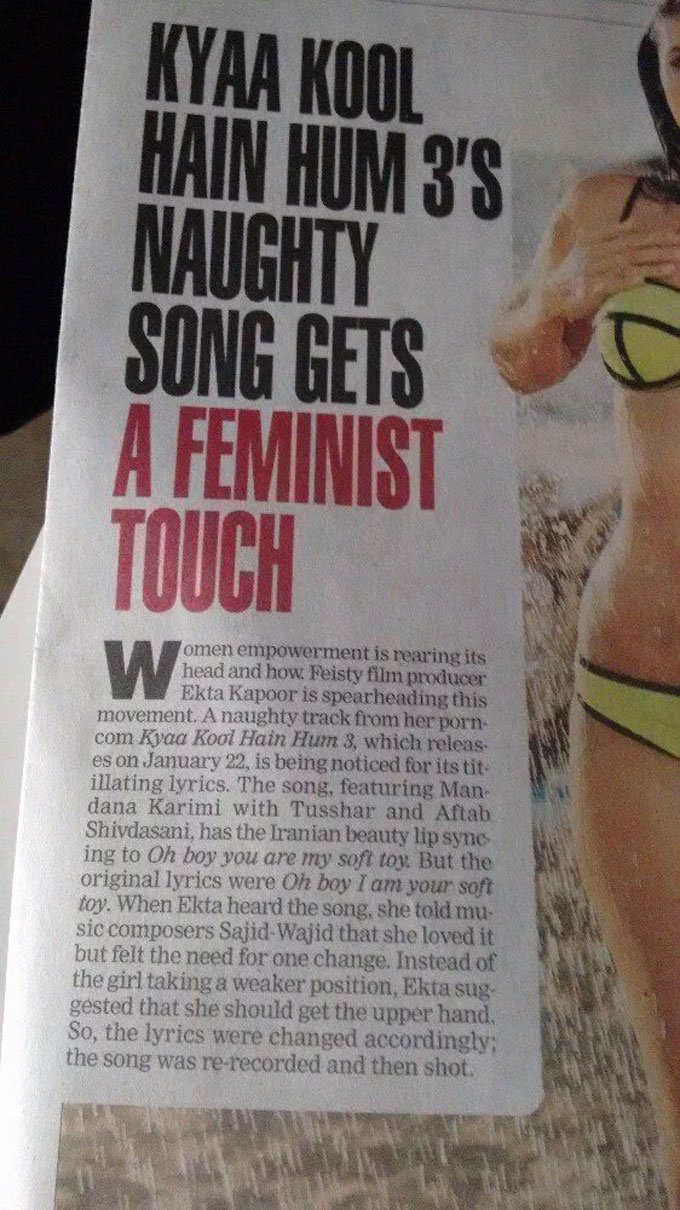 Here's the text of the write up for ease of perusal:
Ekta loved the song, 'Oh boy, I am your soft toy' but she felt the need for one change. She suggested that girls should get an upper hand. So, the lyrics were changed to 'Oh boy, you're my soft toy'.
So thoughtful of her! Anyone who hasn't seen the song might just have believed her! Except for the fact that the actual song looked like… erm… this: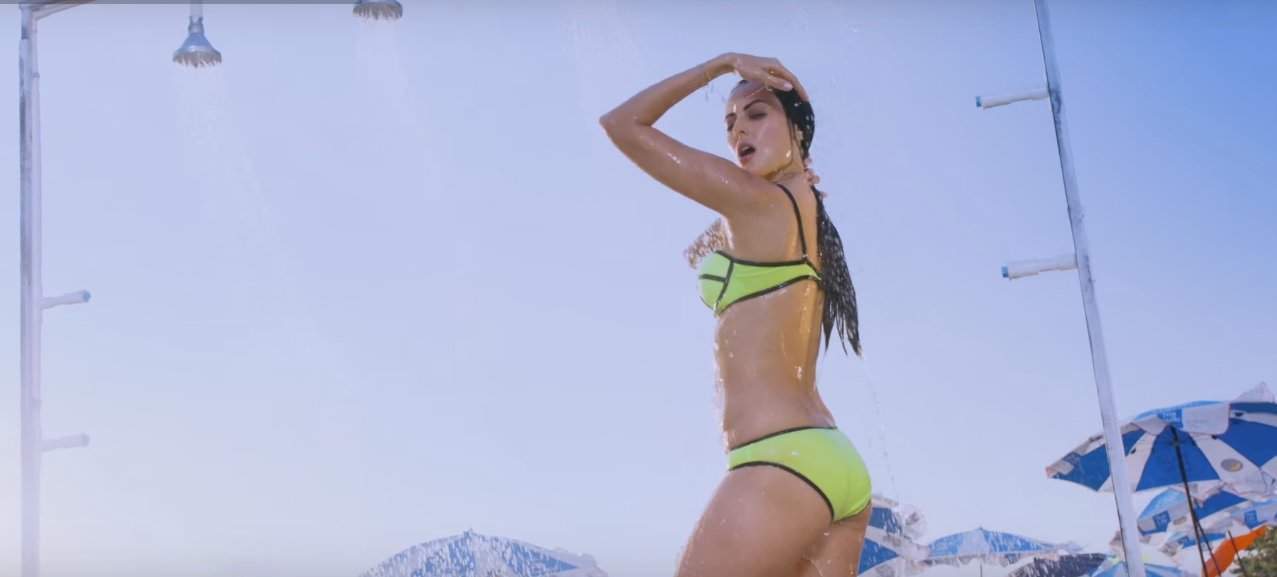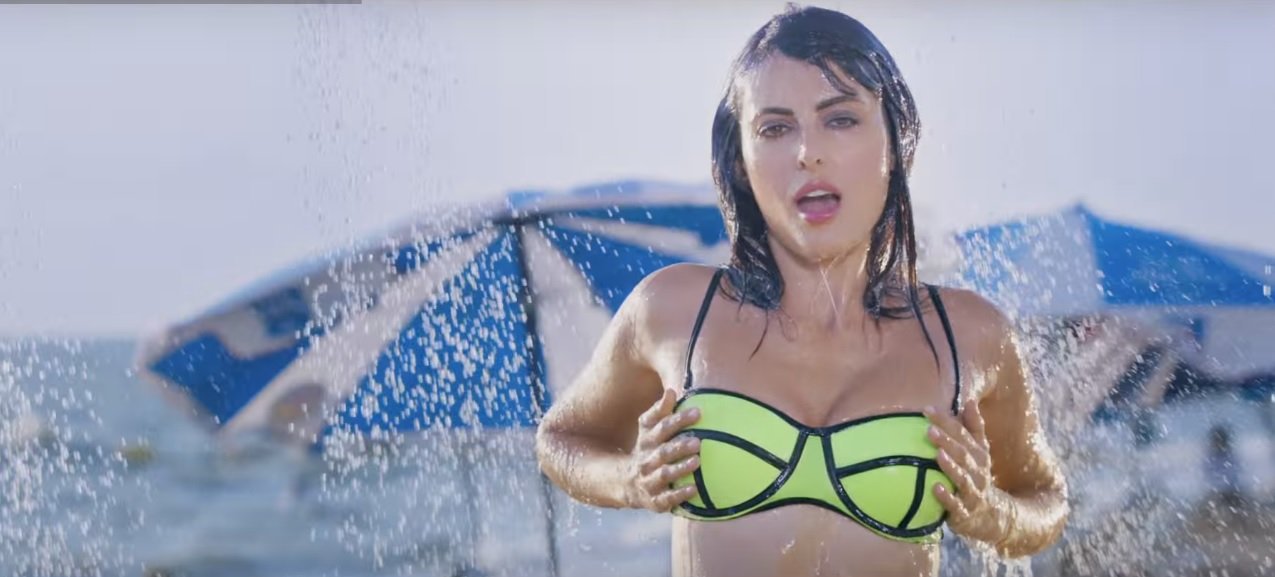 Anything but feminism, right?
Folks on Twitter pranced at this opportunity to drill some sense into Ekta and here's how the uproar unfolded:
Think before you speak, Ekta. You shouldn't throw around heavy words like feminism if you don't know what you're talking about!