TED Talks India Nayi Soch is a talk show that airs on Star Plus and is hosted by Shah Rukh Khan. The underlying theme of the fifth episode of the show was 'Meri Marzi | #PowerToWomen'. The episode was opened by Ekta Kapoor, who spoke about her journey from a struggling TV producer to a successful one, the contribution of TV to the Indian society, and women empowerment. Here are some snippets from her talk.
On being successful after hitting rock-bottom.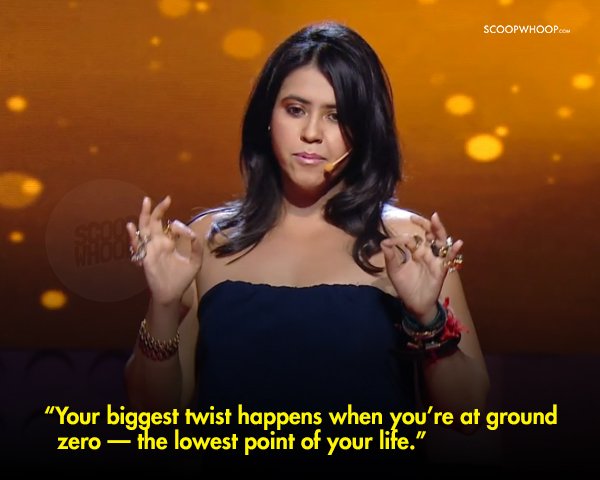 On what her father said when he was asked to buy gold for her, instead of investing in her career.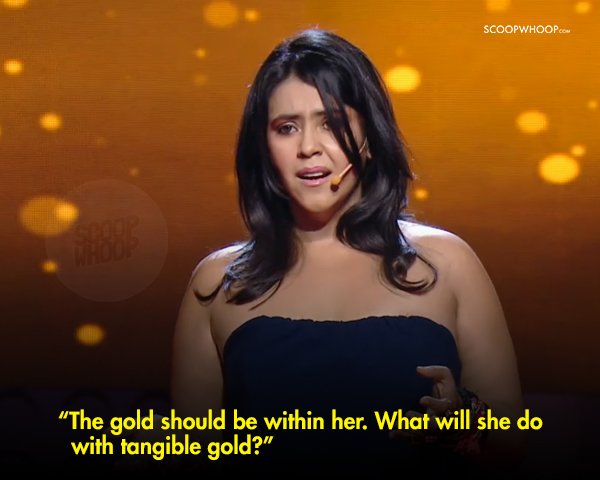 On female protagonists on TV.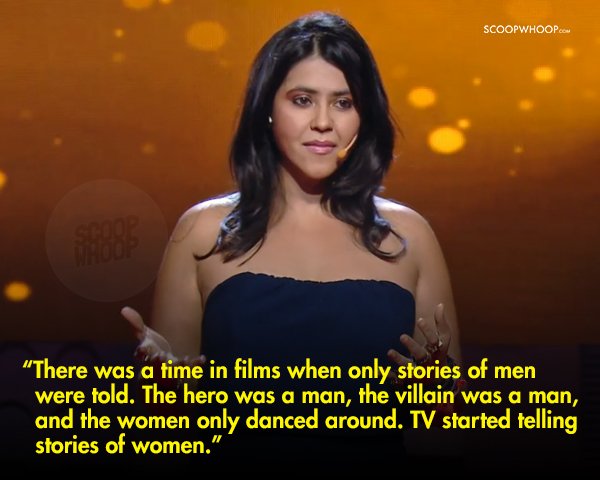 On people questioning her how can she support a sex film like Lipstick Under My Burkha when her TV shows are sanskaari.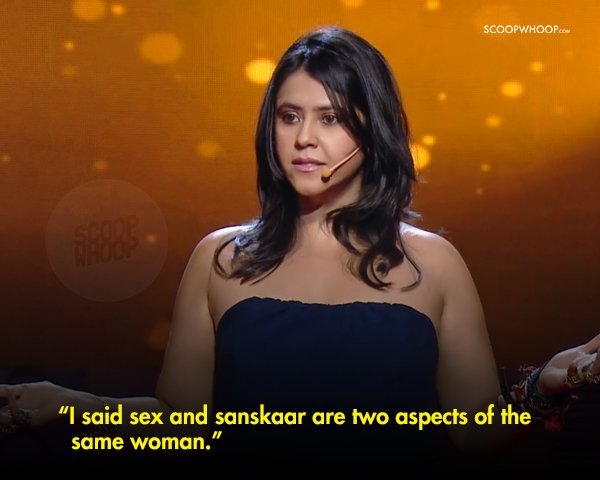 On how we have no right to judge women for who they are.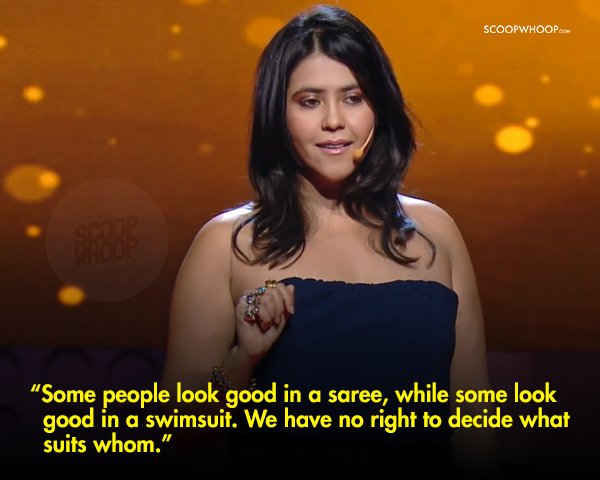 On women empowerment.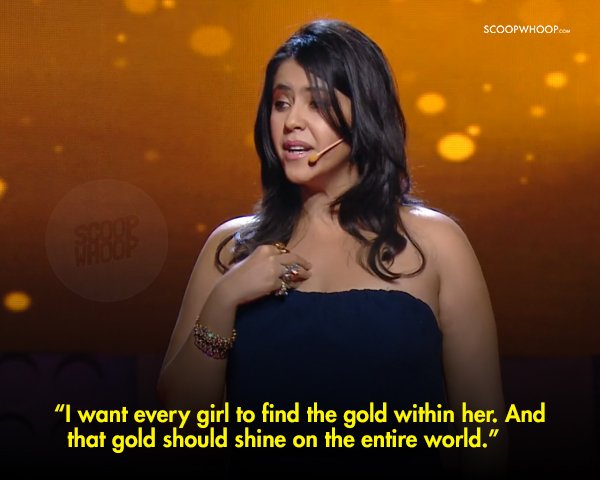 On why women should continue working after marriage.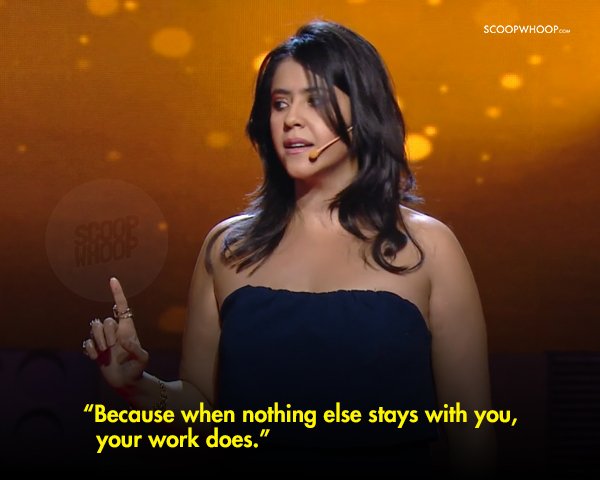 You can watch the entire episode here.
Feature Image Source: 1