If you're a woman who can have a good laugh at herself, Iliza Shlesinger's Netflix special, Elder Millennial is an absolute must-watch.
You'll be rolling on the floor once you're done. And at every moment you'll find yourself going "so true".
If you still think you don't have enough reasons to watch the show, here are some of the best moments which every woman can look at and be like, "Oh my God, this is so me."
1. Ladies and gentlemen, dating 2018.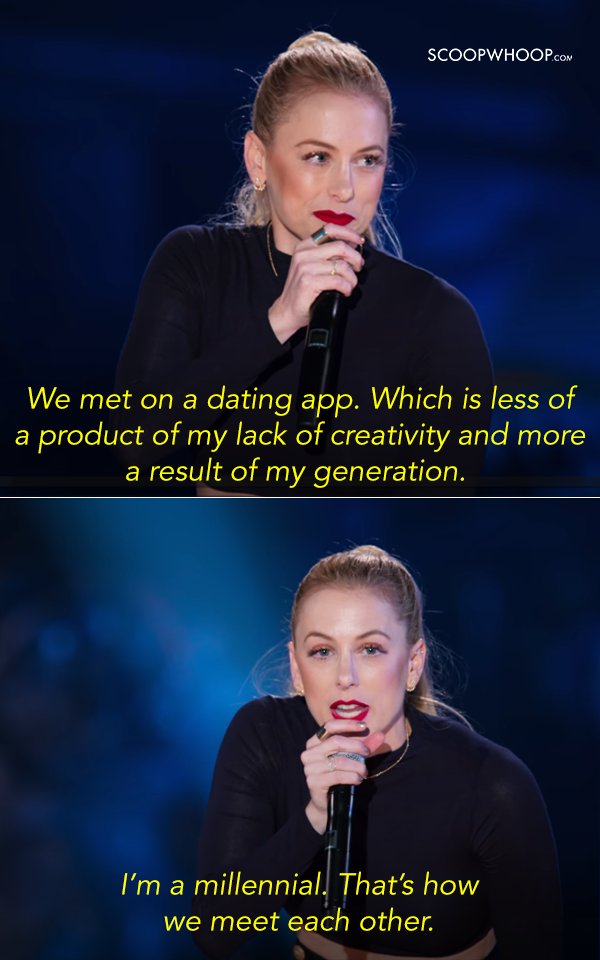 2. Girls gotta help other girls.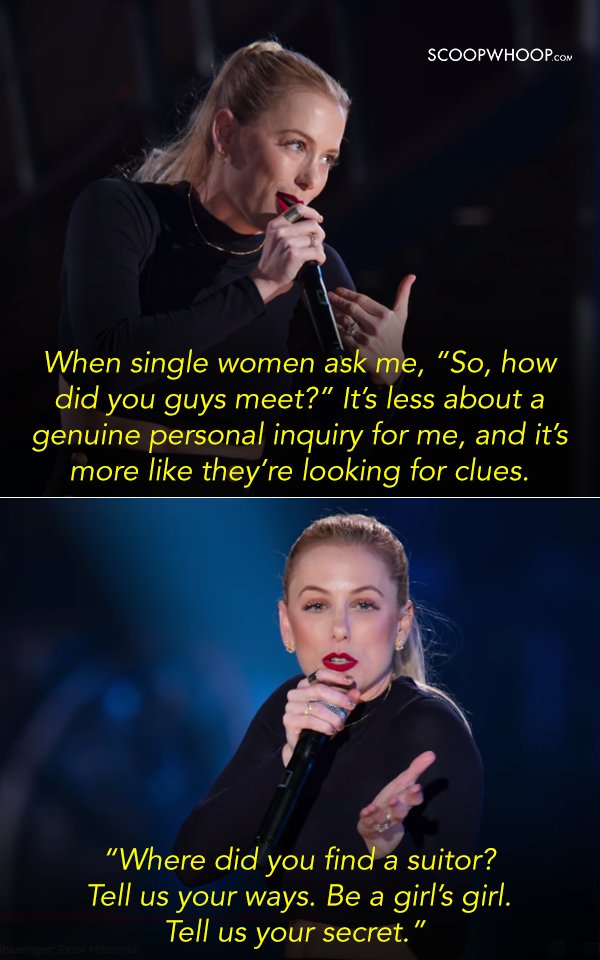 3. We are on a time crunch, guys!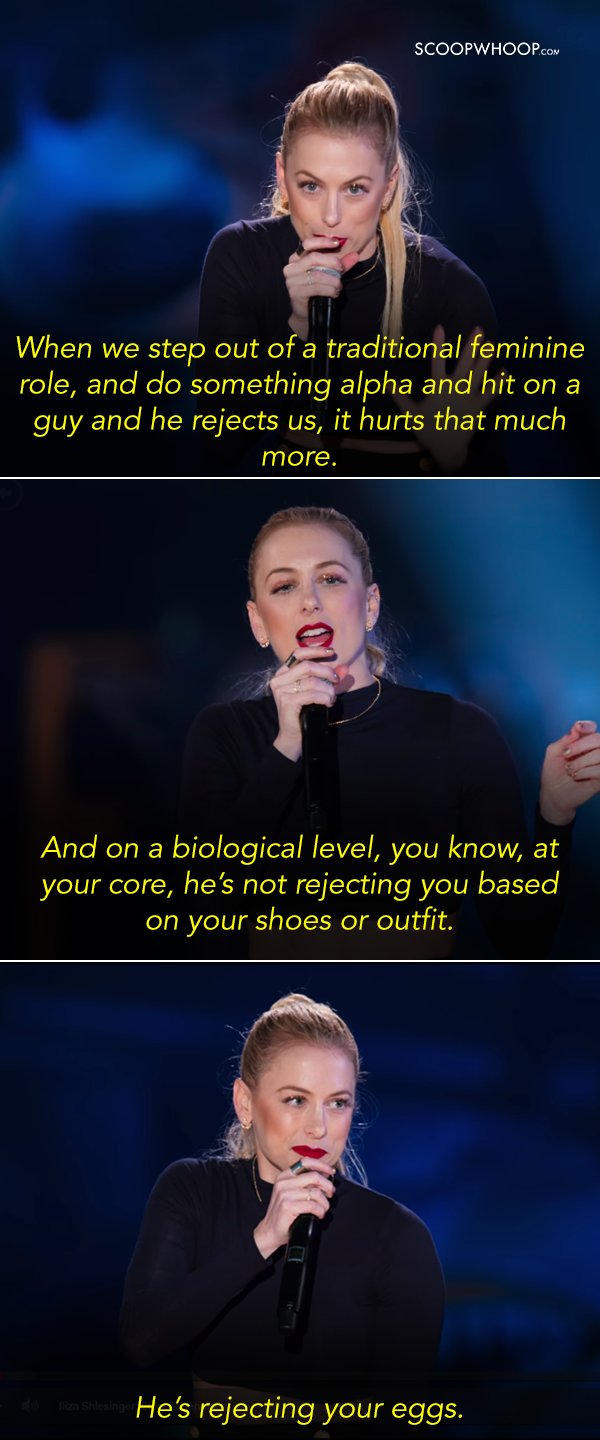 4. Someone had to say it.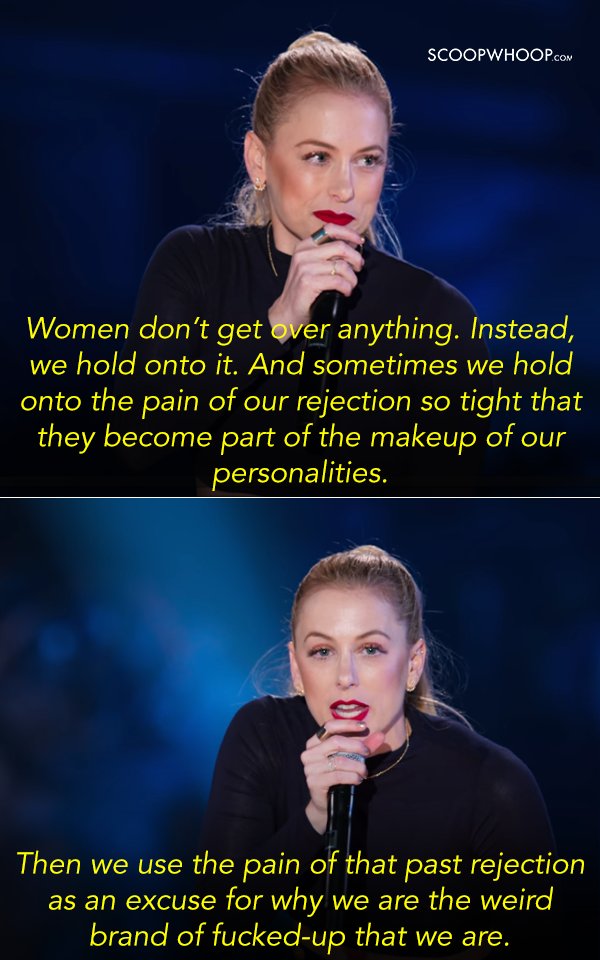 5. We gotta unpack somewhere.

6. No one's questioning your masculinity, bro.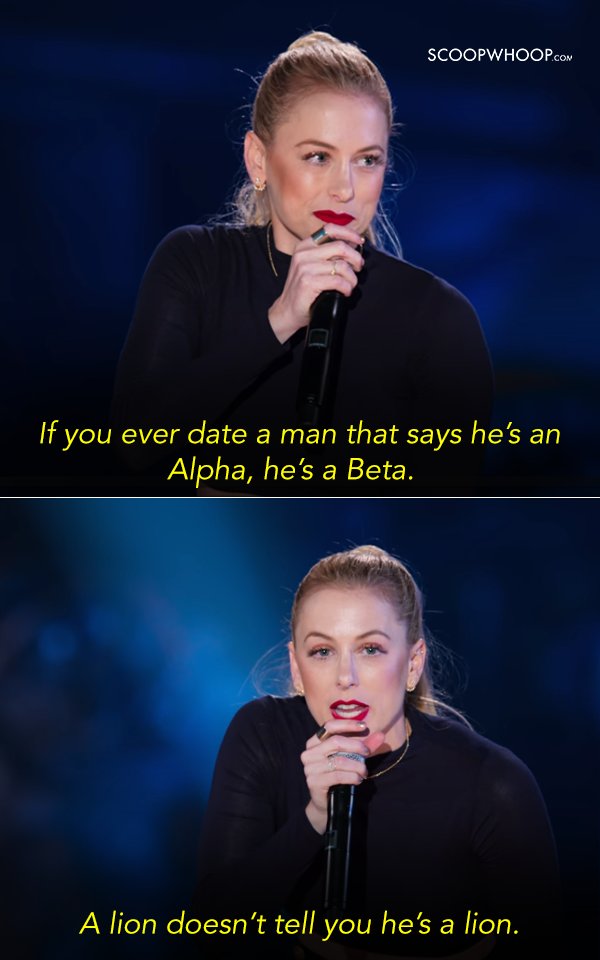 7. Never underestimate a woman.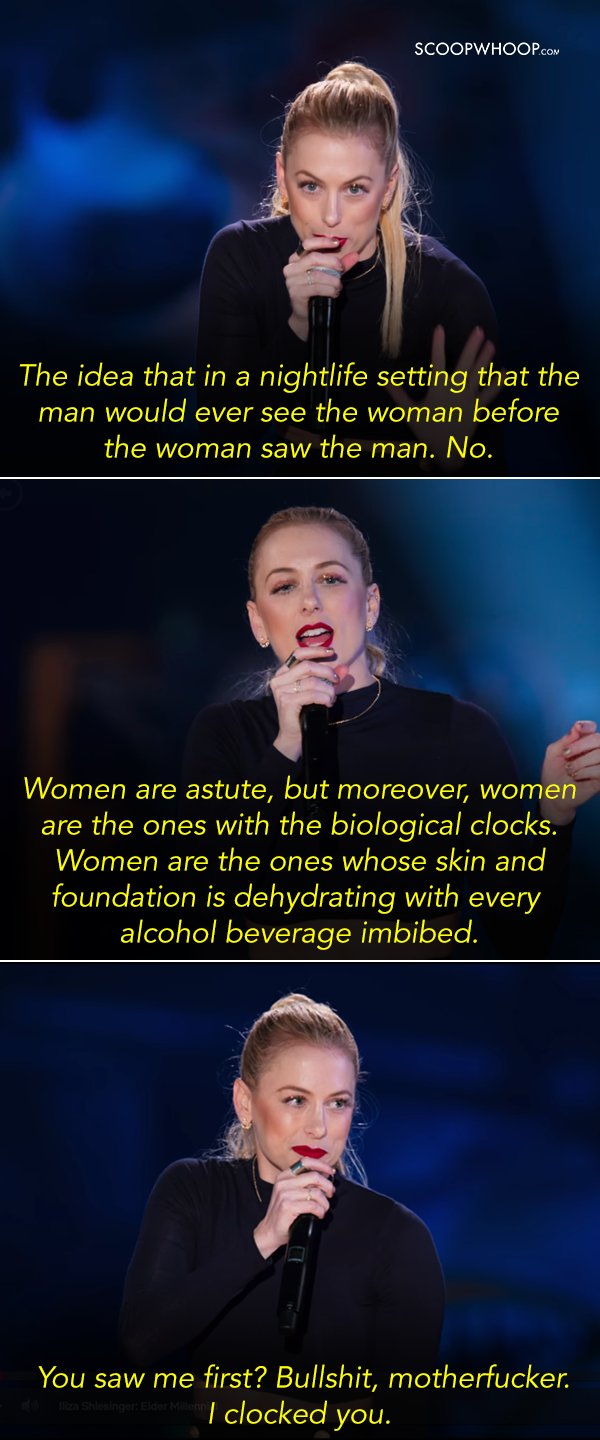 8. There's a lot of fish in the ocean with better genes.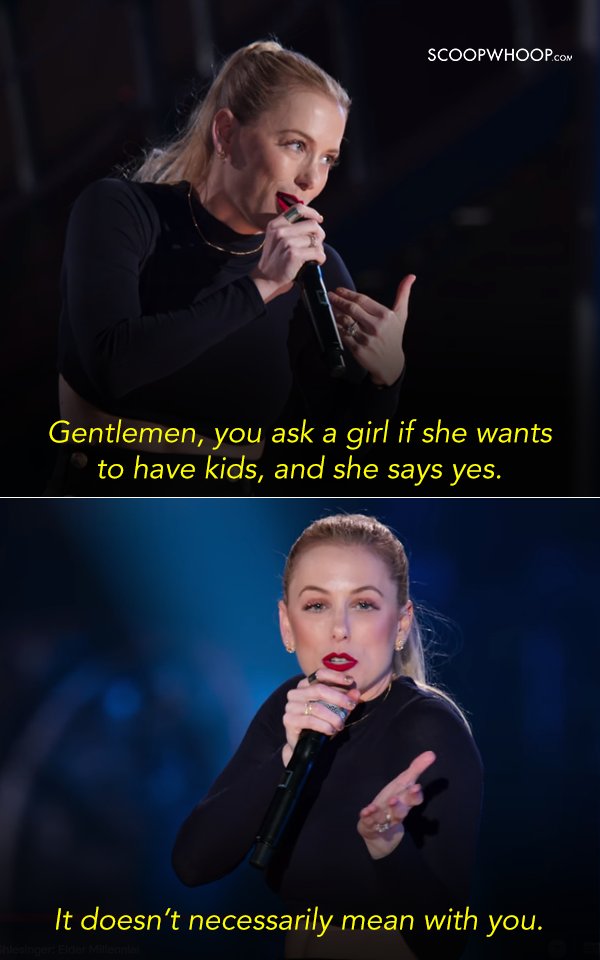 9. One small mistake can make it all go wrong.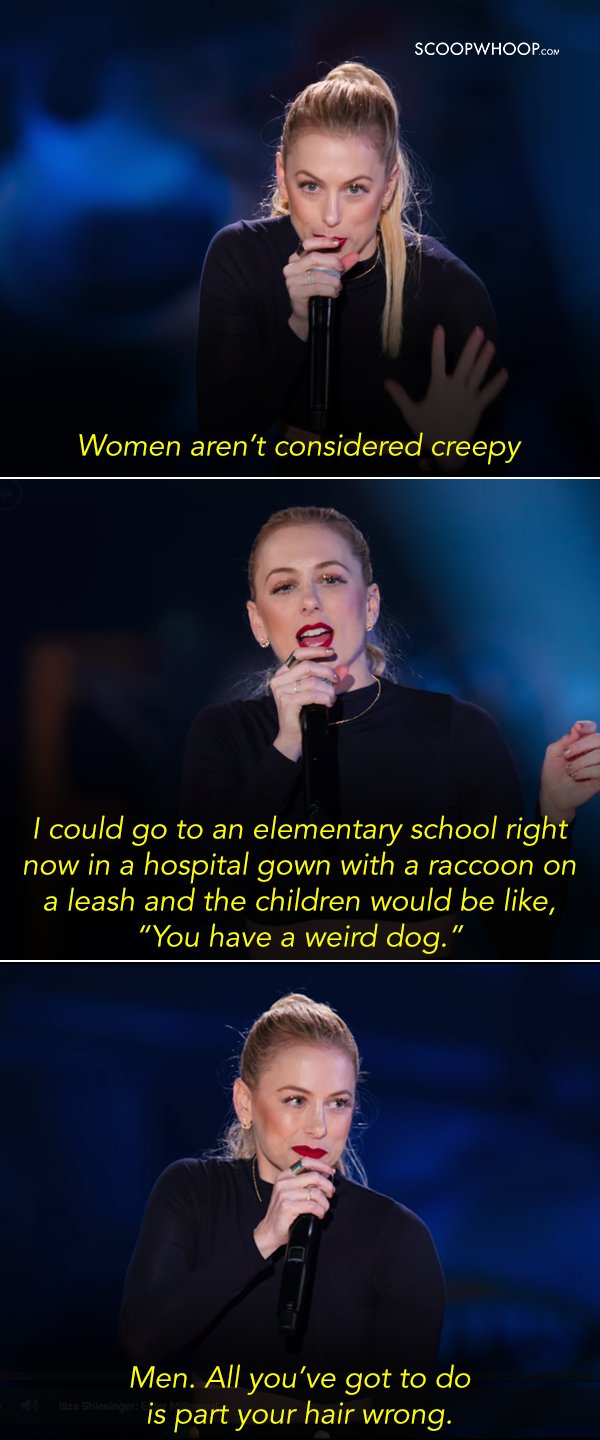 10. Let's cut the crap and just be real, guys.

Go Iliza!