Miranda Priestly – The name is enough to establish 'what' we are talking about. 
The Devil Wears Prada is a movie that we have all watched over and over again and is one of those movies that some of us fashion enthusiasts have lived vicariously through. It wasn't just a movie about high fashion, but much more than that. For every woman, charting out her way in the big bad world, it basically gave us valuable lessons on how to hold her own and fight our way. Miranda was the boss we wish we never had. She was mean, sassy and sometimes brutally honest.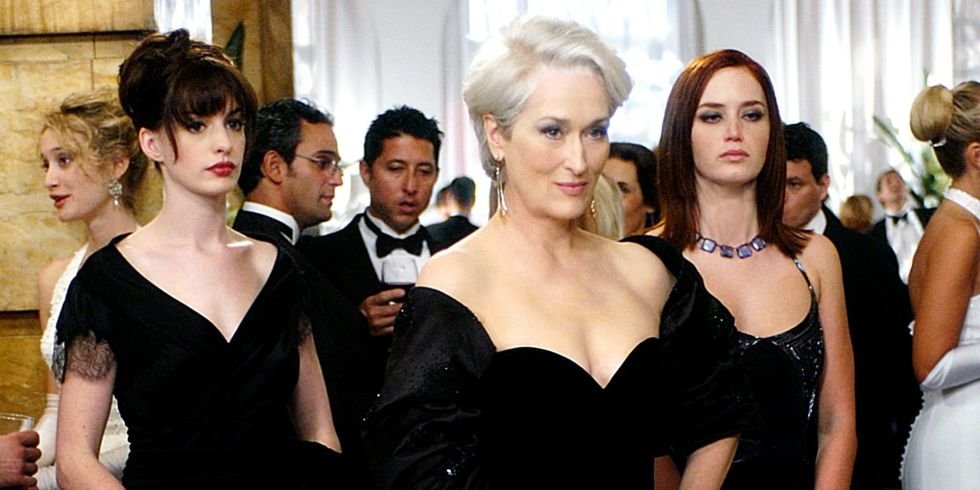 Here's a look at some of the savage burns from the movie, that still hurt to this day. 
Don't bother answering that one!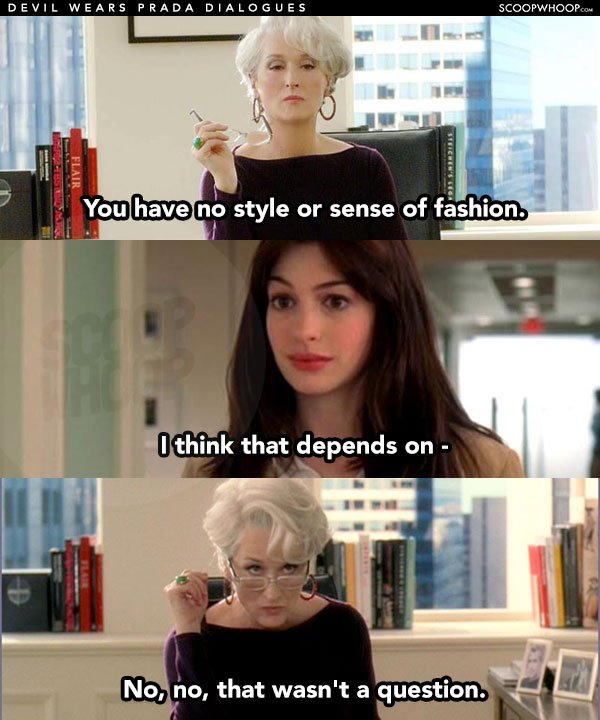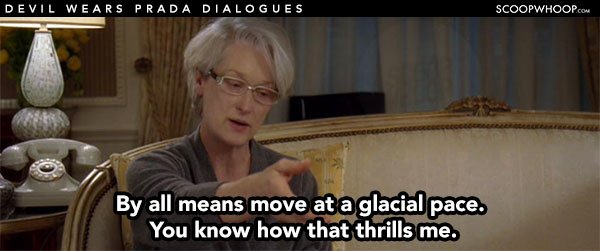 When it comes to bitchy banter, do not mess with the boss.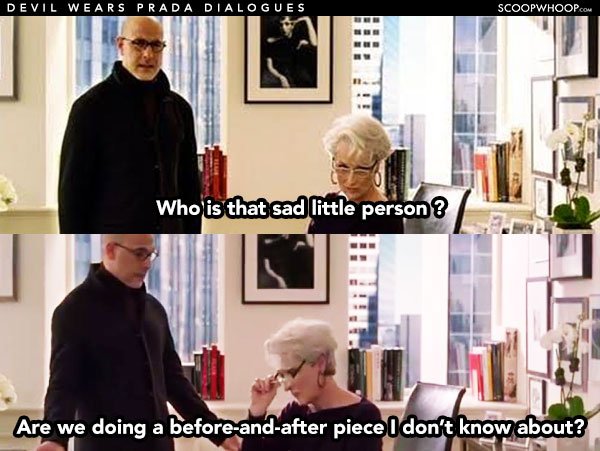 When people don't meet your standards.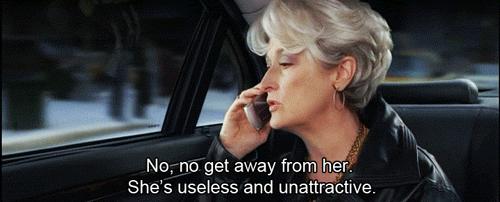 How to put them in their place!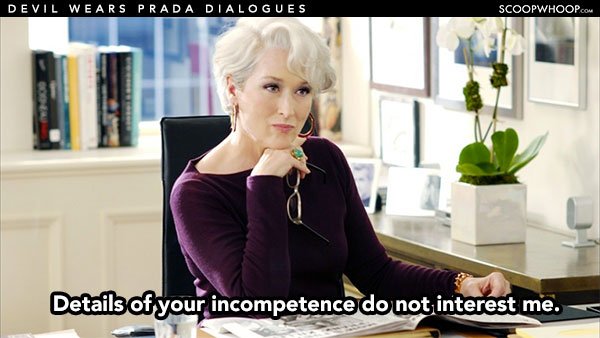 Like seriously, Andy, what were you thinking?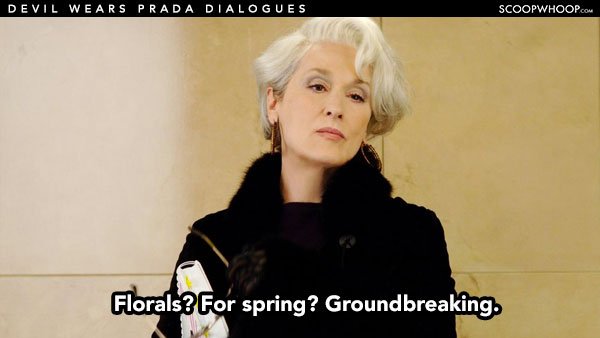 When you're told you have to work on a Sunday!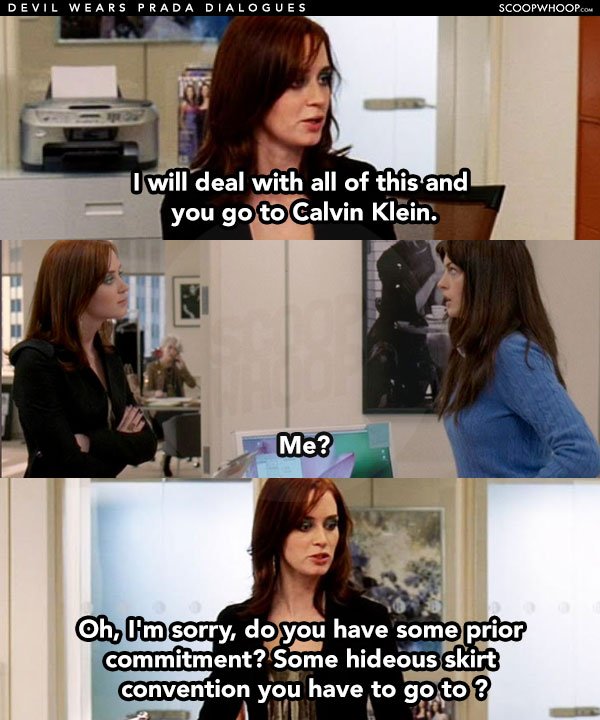 Savage AF!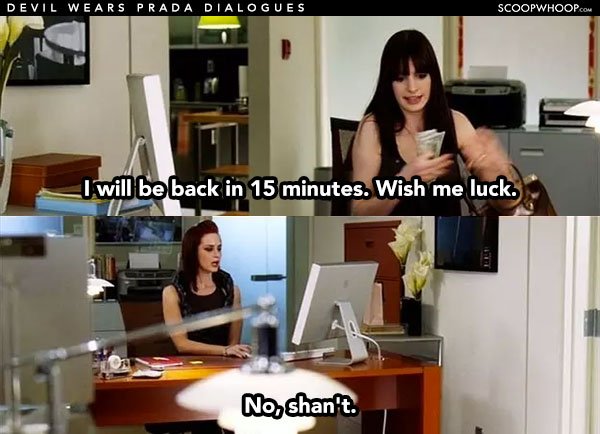 Shutting faces like nobody's business.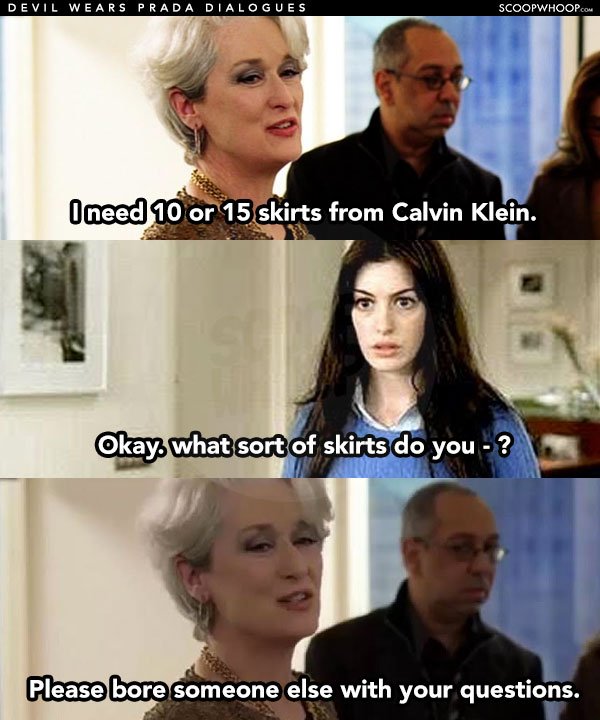 When you have got your priorities straight, first thing in the morning.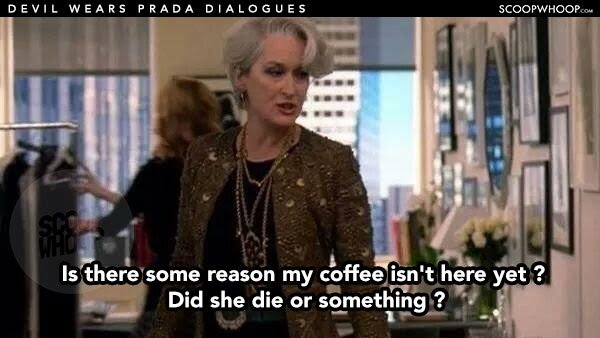 *Goes to watch the movie again.*