Sadly, another story about how a woman got slut-shamed for posting her pictures on her own Instagram profile. This time around, facing the fury of some blots on social media was Esha Gupta. 
Esha got slut-shamed and body-shamed for this: 
How we love to get offended by everything a woman does, naturally, her Insta feed was soon flooded with derogatory comments.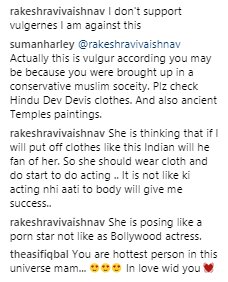 From calling her a slut to deeming her 'unsanskari', the trolls made sure they flooded her page with filth.
But thankfully for us, Esha was having none of it. And this is how she decided to respond. By posting more pictures of her. 
They kept on coming. 
The 'Yaas Queen' shut her critics like a bawse! 
Her message to the world?
The comments are disabled on all these pictures, except for one.
Well, the trolls can not and shall not have an upper hand and we cannot let voices like these dictate what we should or should not do. Have a problem with how a woman dresses up or behaves? Walk away for we ain't taking this bullshit anymore.