Bollywood has always been divided into 2 obvious opposites, and filmmakers and actors alike have on most occasions stuck to their respective cliques. While the commercial actors have given one blockbuster after another, actors from art house cinema have gone about with their work, one fantastic performance at a time. There have been a few attempts to cross-over, yes, but not enough to merge the two. But there's no denying that when the commercial and alternative cinema have combined, magic has been presented onscreen. And if there's one brilliant example of this magic, it certainly is Vishal Bharadwaj's Omkara.
An adaptation of Shakespeare's Othello, Vishal Bharadwaj's tale of love, ambition and jealousy is set in Meerut, Uttar Pradesh. The film is one of those rare instances when almost the entire cast included mainstream actors who weren't associated with experimental cinema. Ajay Devgn played the title role, alongside Kareena Kapoor, Vivek Oberoi, Saif Ali Khan and Bipasha Basu. The cast also had Konkona Sen Sharma, Deepak Dobriyal and Naseeruddin Shah. 
Vishal managed to beautifully mix commercial elements (you can't not remember Beedi Jalaile and Namak Isk Ka, the 2 most popular dance numbers of that year) with the not-so-commercial and made a film that was as beautiful as the original. Yes, The Bard's play was brought into Bhaiyya-speak land but the magic didn't fade. If anything else, it was further enhanced. The dialect of the film and the smart play of words in the dialogues is perhaps the most appealing part of Omkara. 
It's the film that fetched both Vishal and Konkona a National Award each, made the new generation wake up to the magic of Gulzar Saab's lyrics, won Kareena her first Best Actress award and reintroduced Saif Ali Khan, the actor, to the world. 
As the film marks 11 years since its release, here's looking back at some of the most iconic dialogues that truly made the movie what it is. 
Thank you, Vishal Bharadwaj (along with co-writer Abhishek Chaubey), for this gem!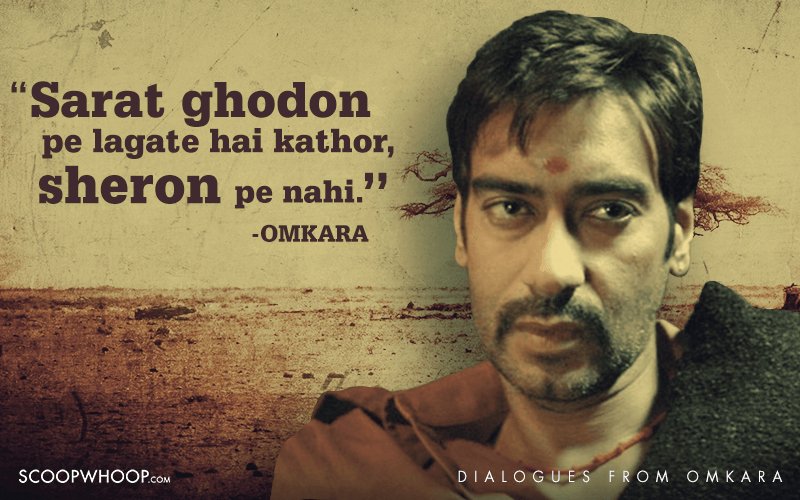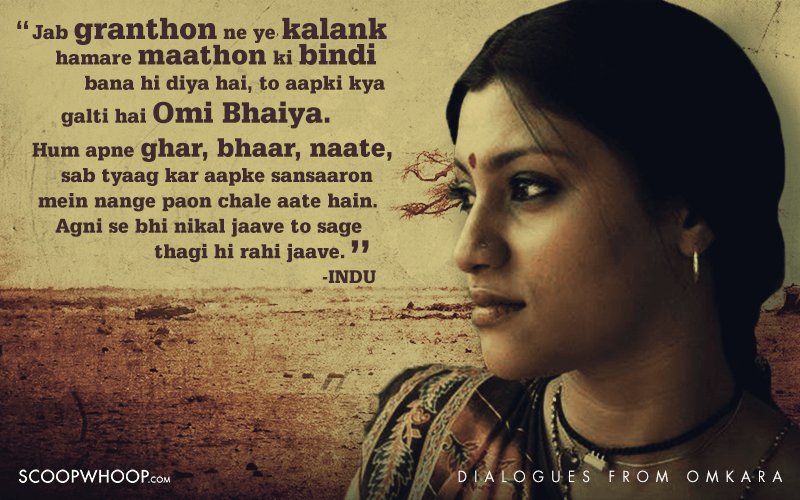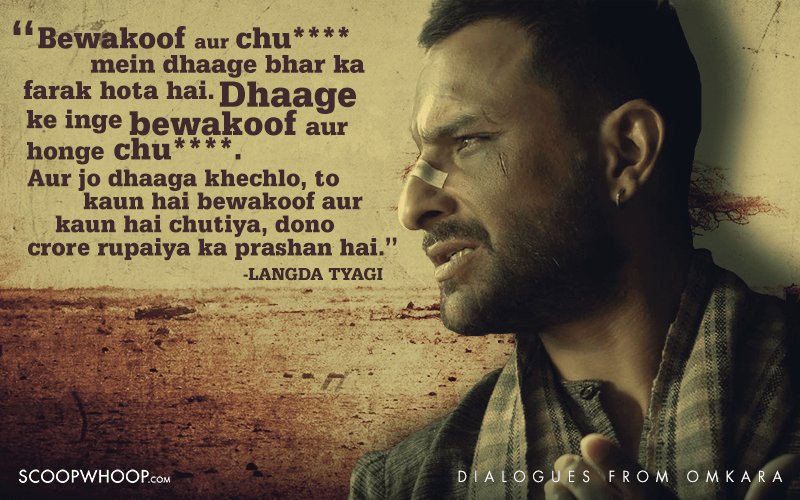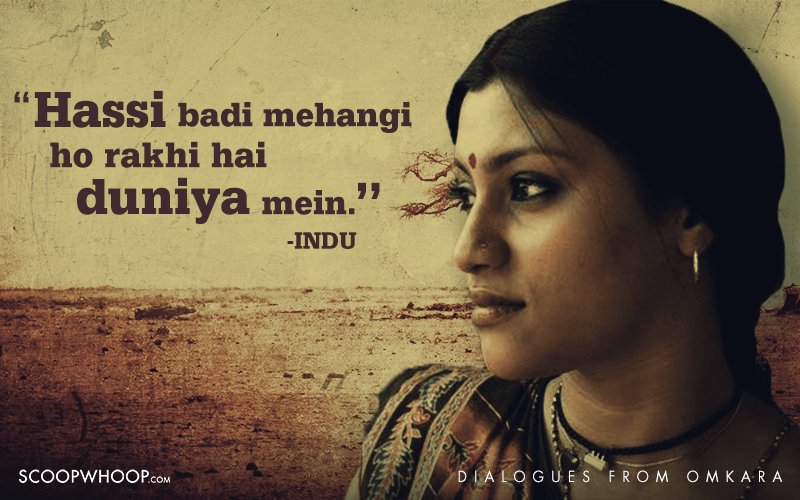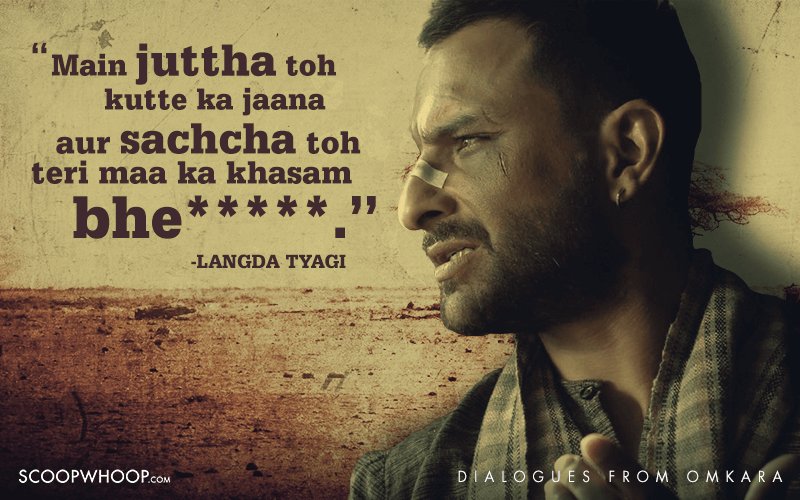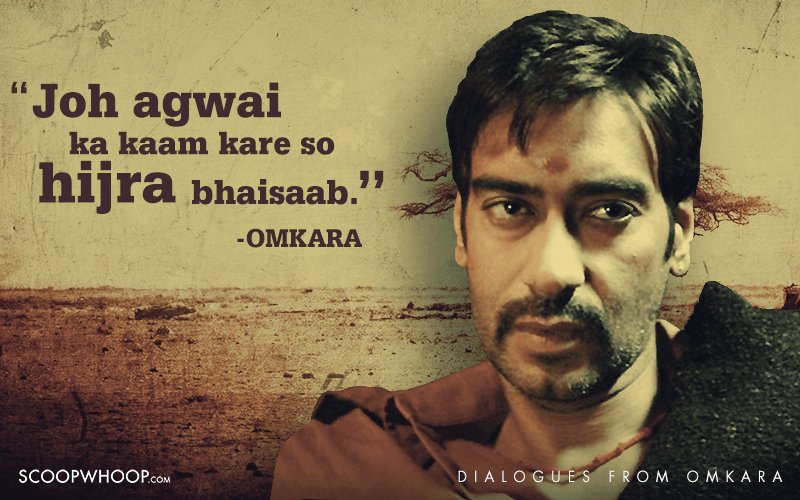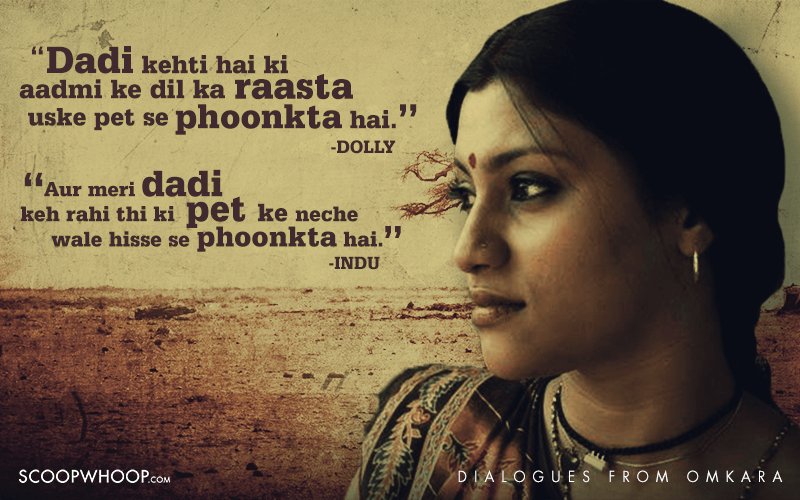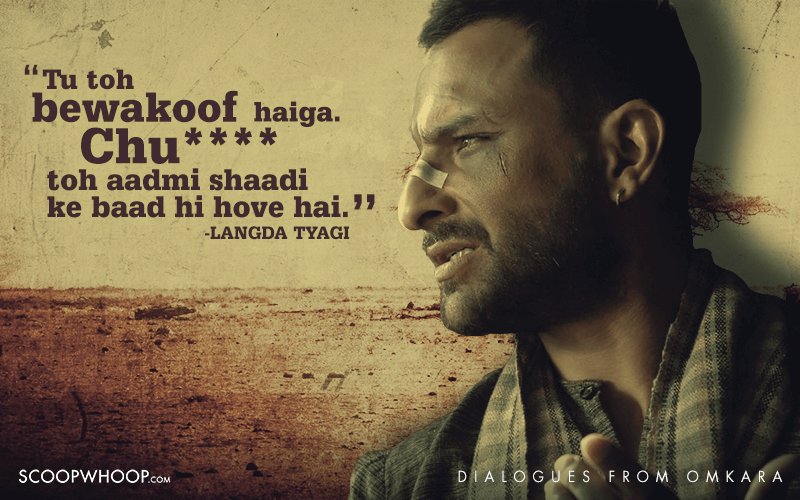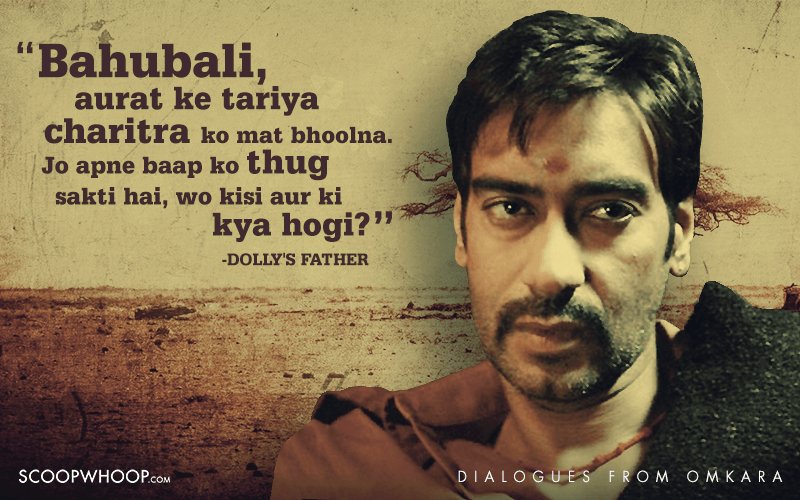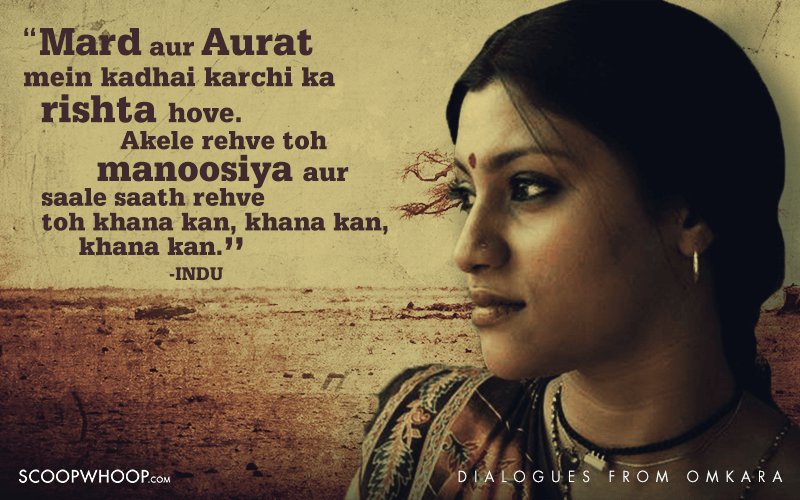 Over a decade later, Omkara remains a film you wouldn't mind watching again and again, just to soak in the finer nuances and revel in its sheer brilliance. 
A masterpiece like no other!  
Design credits: Utkarsh Tyagi