Trouble seems to be mounting for Bollywood actress Bipasha Basu after her last-minute refusal to attend the recently concluded India Pakistan Fashion Show in London. The organisers of the event have now demanded around Rs 20 lakh as compensation for the losses they have incurred.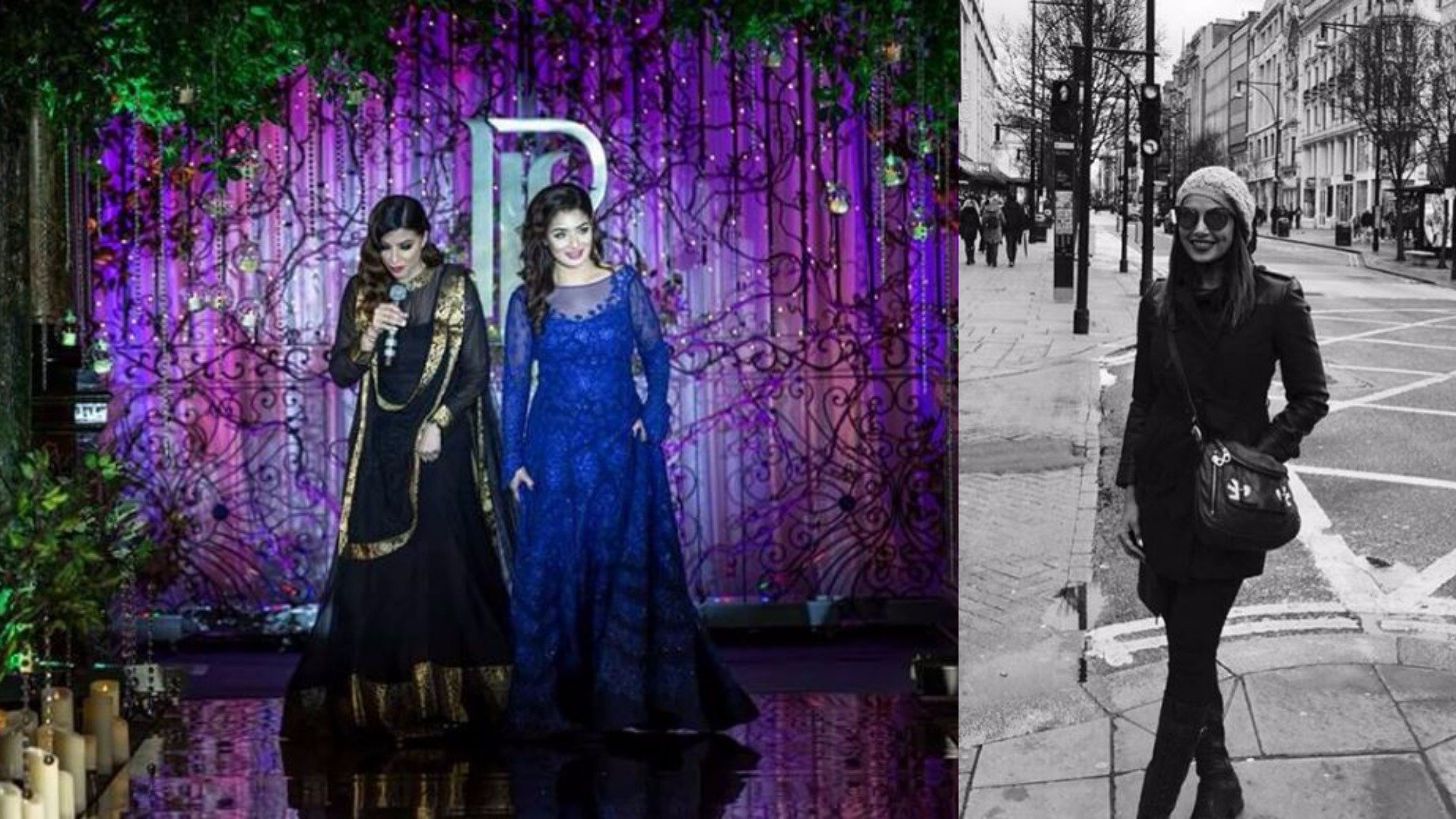 A report filed by spotboyE quoted the organiser Gurbani Kaur saying that they would take legal action against the actress in case she doesn't pay 25,000 pounds as a compensation to their damages in the next 7 days.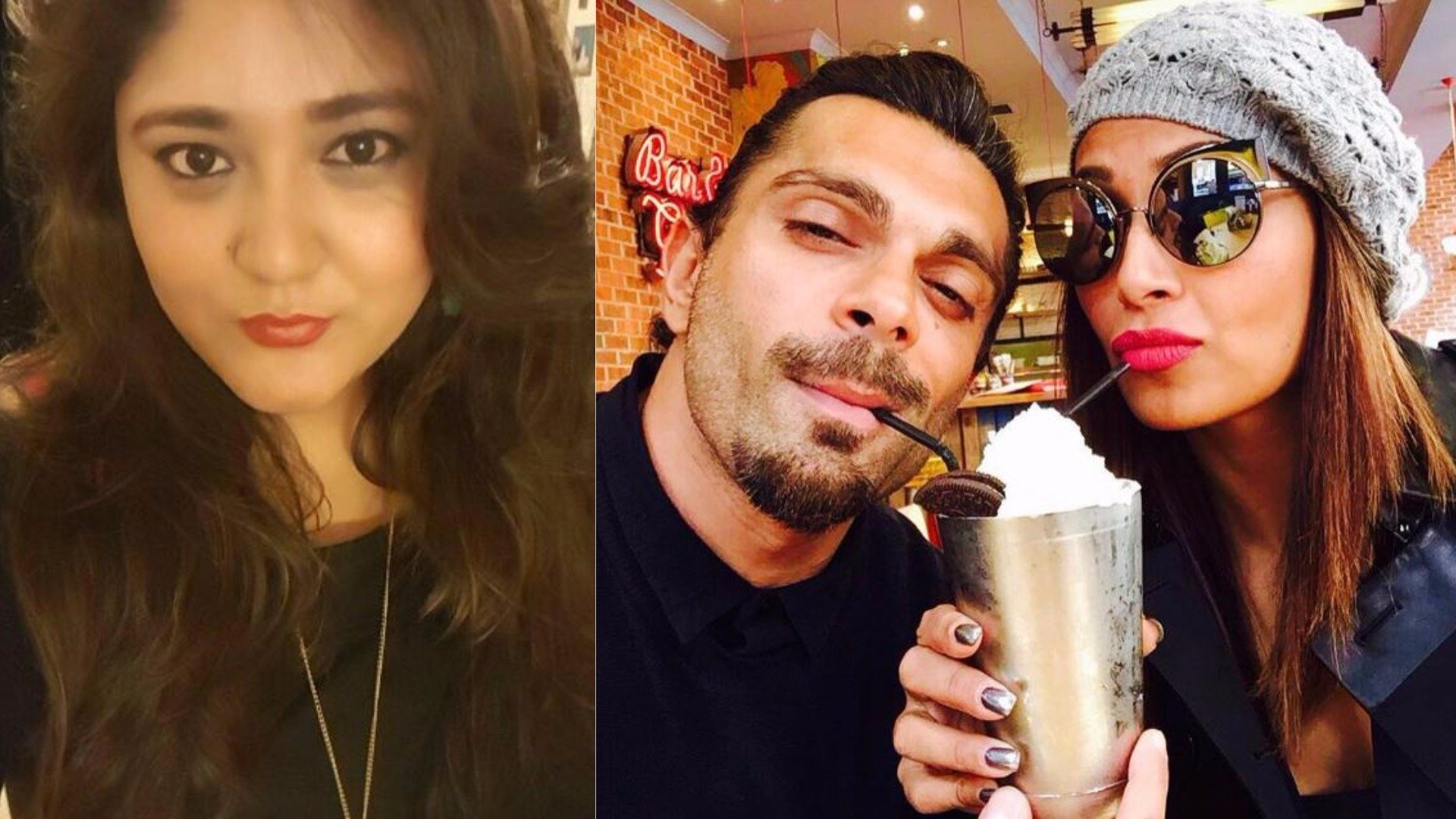 Bipasha Basu who's now returned to India from London, slammed the event organiser by writing an open letter. 
Here's what the letter accessed by Pinkvilla read: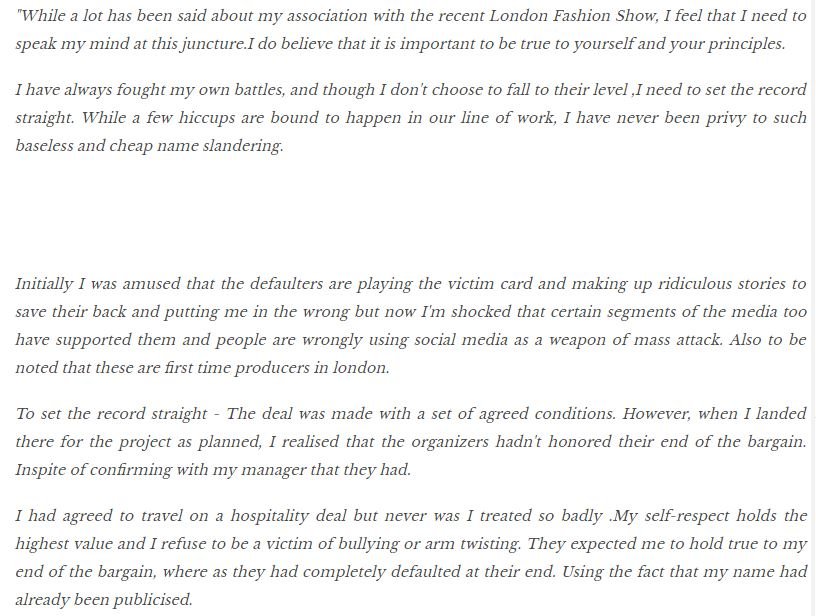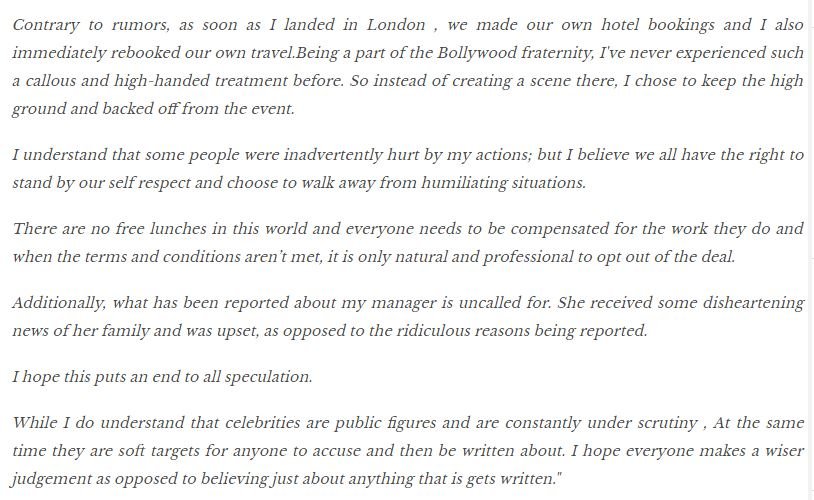 In one of her Facebook posts, the celebrity manager Ronita Sharma Lekhi had earlier claimed to have enough evidence against Bipasha to prove her unprofessional behaviour.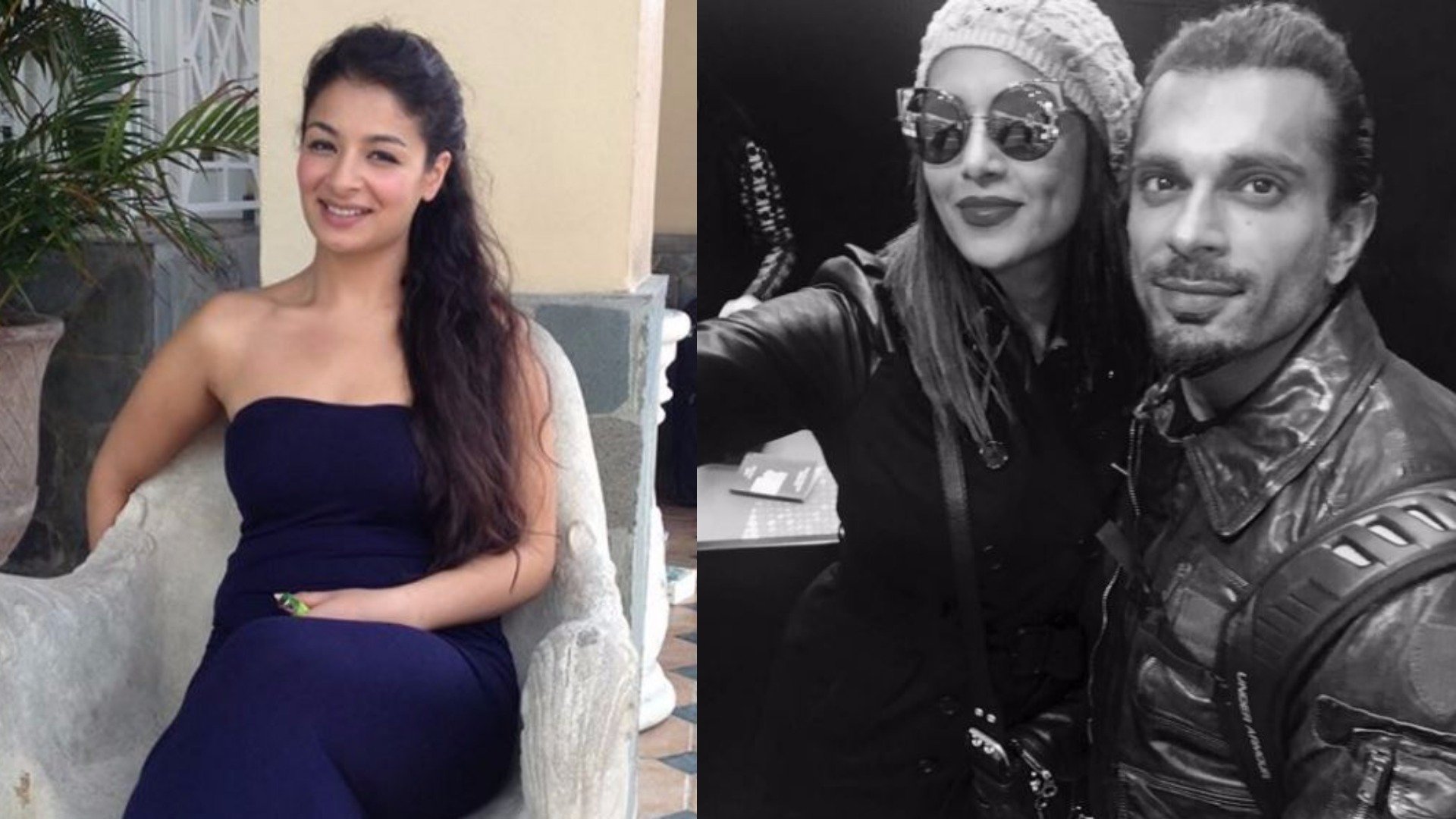 The event organisers had not only questioned Bipasha's work ethics on social media but had also accused her of throwing tantrums. The post also accused her of demanding business class tickets for husband Karan Singh Grover who was accompanying her to this work tour. 
However, the couple who were accused of honeymooning on the event management team's expenses, too came out immediately in rather a cryptic defense while in London.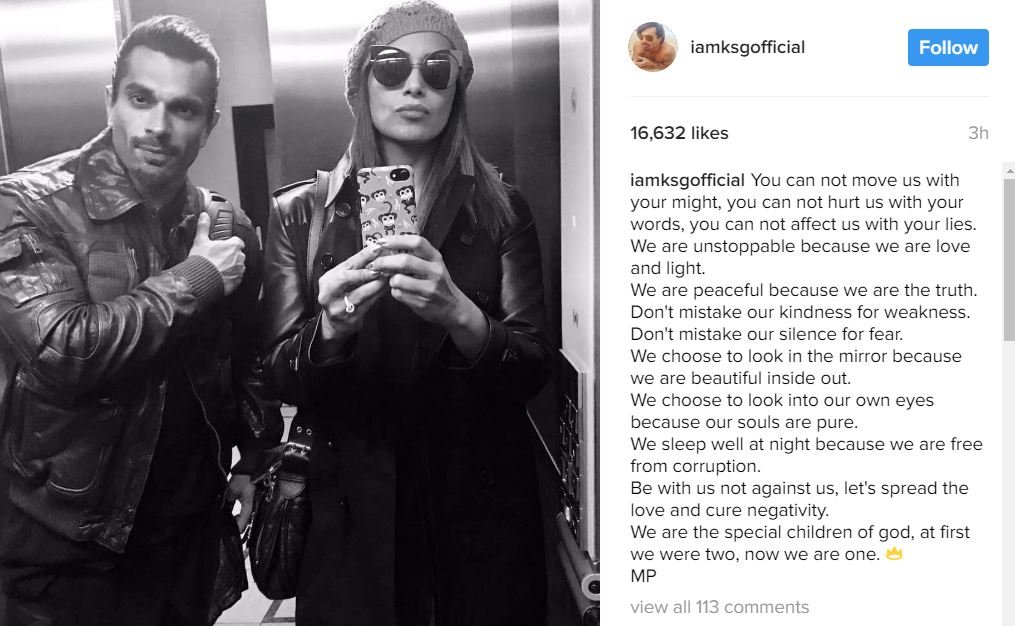 The 38-year-old actress is now gearing up for her upcoming events.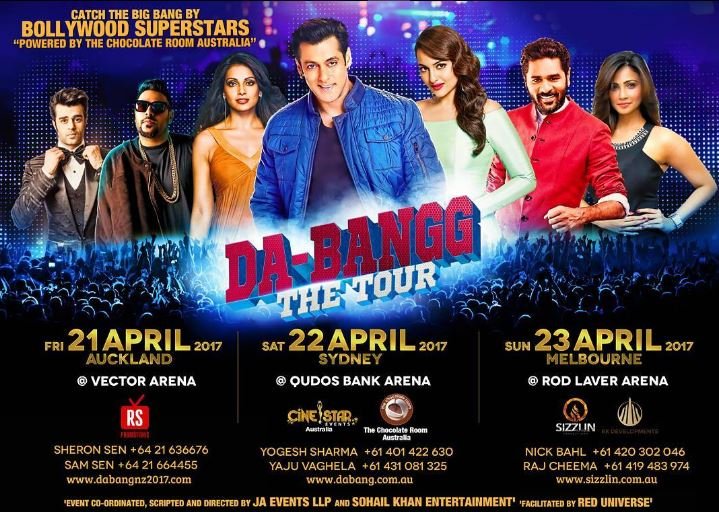 In mid-April, she's scheduled to travel to HongKong, Auckland, Sydney and then Melbourne as a part of Da-Bangg Tour along with Salman Khan, Sonakshi Sinha, singer Badshah and host Maneish Paul.