Extravagant and pompous in every aspect, life in Bollywood is better lived king size. In an industry where star power and clout is weighed by the display of wealth, it is not uncommon for actors to flash their cash at every given opportunity.
However, it turns out that B-town celebs have not been splurging all the money on themselves. Here are some ridiculously expensive gifts given by Bollywood celebs to their loved ones, which will leave you feeling extremely poor.
1. Raj Kundra to Shilpa Shetty:
An apartment in Burj Khalifa, Dubai.
Of what could be the the world's most expensive anniversary gift ever, Raj Kundra gifted Shilpa Shetty an apartment on the 19th floor of the tallest building in the world i.e The Burj Khalifa.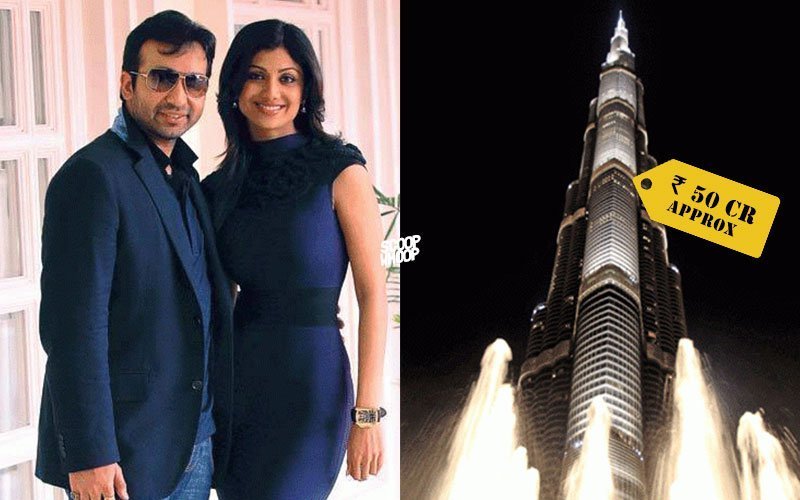 A lavish mansion in England
Mr Kundra did not stop at only this as he is also known to have gifted a sprawling mansion in England to his wife, setting him back by £5.5 million.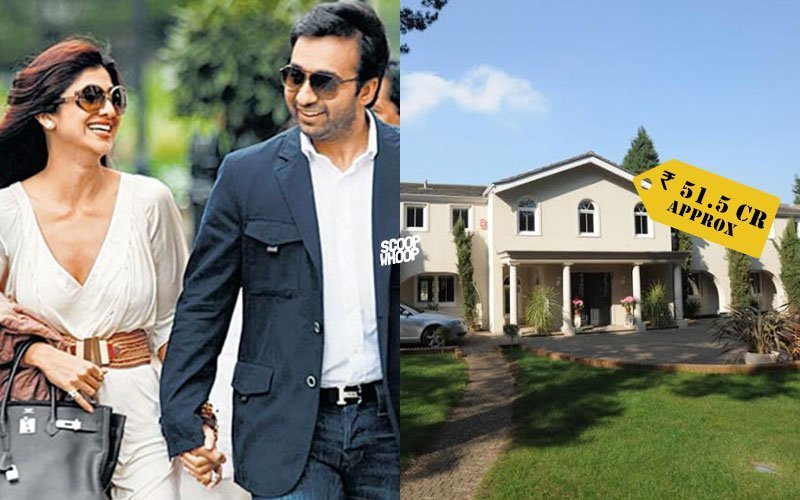 A 20-carat diamond ring
Oh btw, did we mention a 20-carat heart-shaped natural white diamond engagement ring ?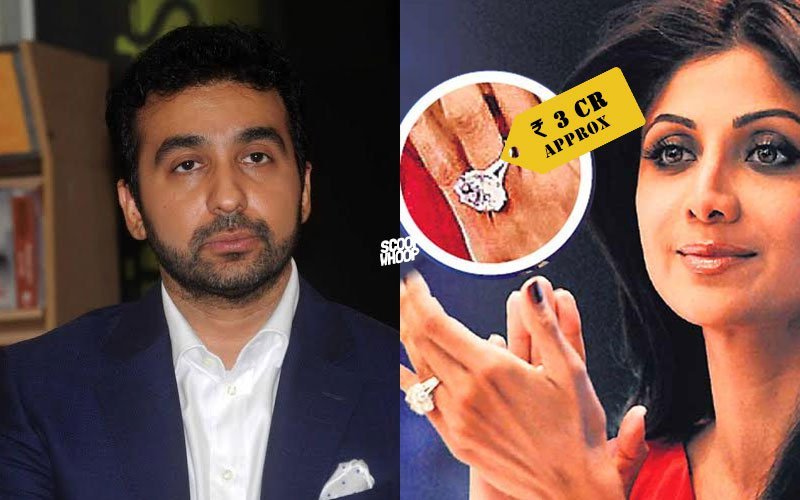 And obviously an IPL team!
Phew! This list is endless!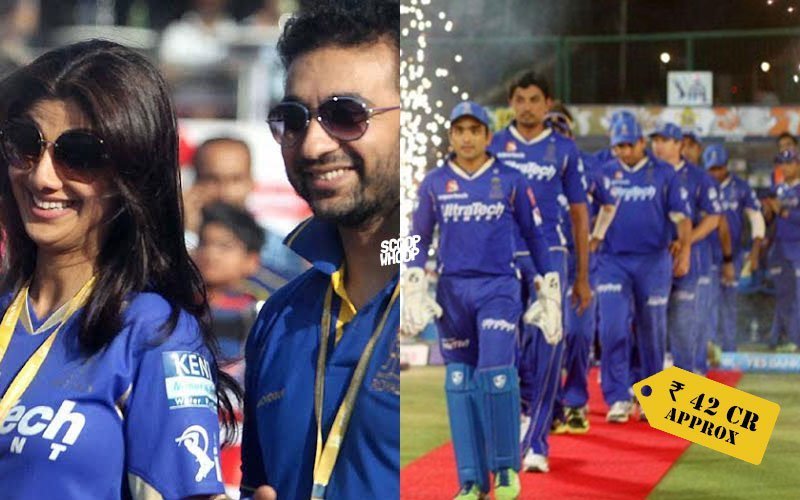 2. Shah Rukh Khan to 5 crew members of Ra.One:
Brand new BMW 7 series sedans
Shah Rukh Khan is not known as the king of Bollywood for nothing. Ask people close to him and they'll tell you exactly why! Though his ambitious project, Ra.One bombed at the box office, but it didn't deter King Khan from gifting 5 members from the film's team, including superstar Rajnikanth, Arjun Rampal and Anubhav Sinha, a brand new BMW 7 series sedan, costing him approximately 1 crore each.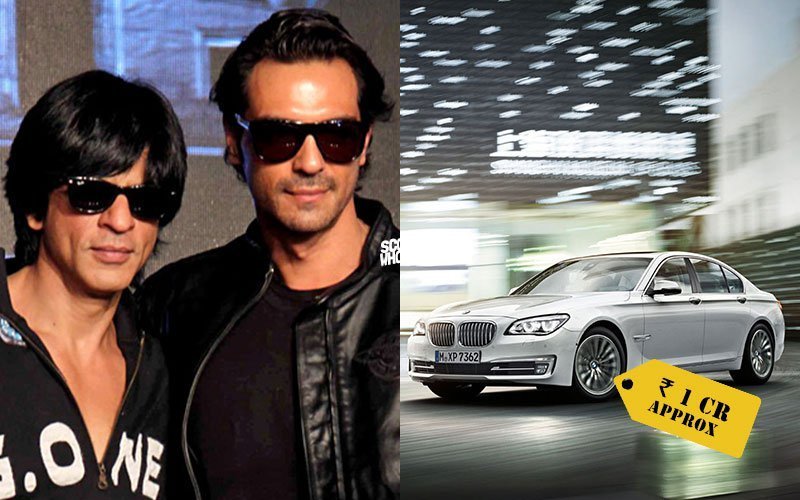 3. Vidhu Vinod Chopra to Amitabh Bachchan:
A brand new Rolls Royce
It's everybody's dream in Bollywood to work with the legendary actor Amitabh Bachchan someday. When Vidhu Vinod Chopra finally got lucky and got a chance to work with Mr Bachchan in his production, Eklavya, Chopra couldn't stop himself from showing a touching gesture which costed him roughly around ₹ 3.5 crores! Chopra gifted Bachchan Sr, a brand new Rolls Royce which the actor graciously accepted.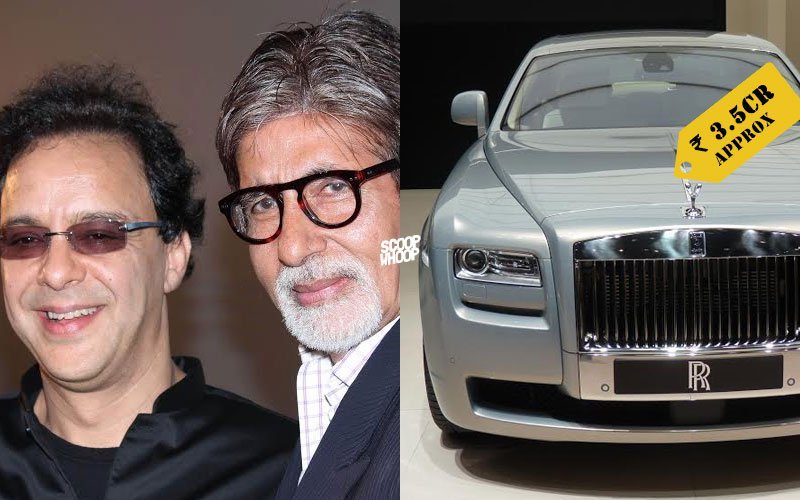 4. Siddharth Roy Kapur to Vidya Balan:
A high-end sea facing luxury flat in Juhu, Mumbai
Trust media moguls to splurge money. And when it comes to buying presents for their loved ones, it's mostly something an average man can only dream of. The UTV chief Siddharth Roy Kapoor gifted his wife, actress Vidya Balan, a high-end luxurious flat in Juhu, Mumbai. The mega-expensive flat is said to be a sea-facing pad and is situated in a locality which houses the who's who of the city. So much for love, eh?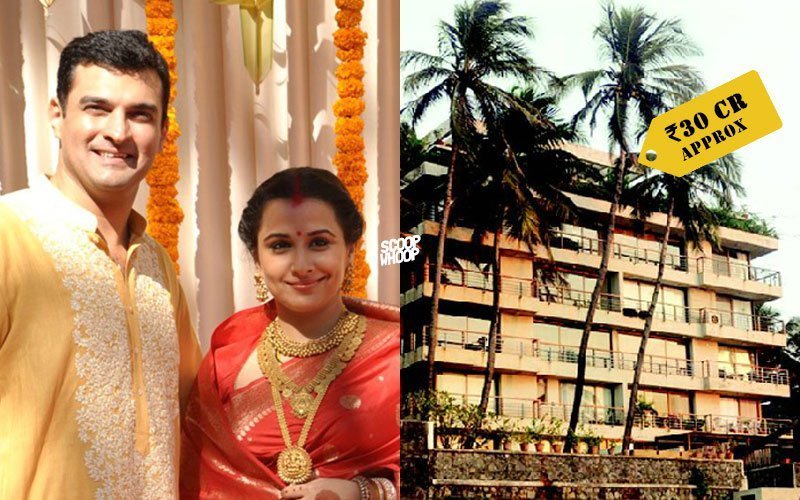 5. Salman Khan to Alvira Khan:
A plush penthouse in Mumbai suburbs
Sallu Bhai's generosity is world known. And when it comes to picking up gifts for his near and dear ones, bhai has no comparison. Known to be very close to his family, Salman Khan gifted his sister Alvira Khan, a luxurious penthouse worth a dizzying 16 crore!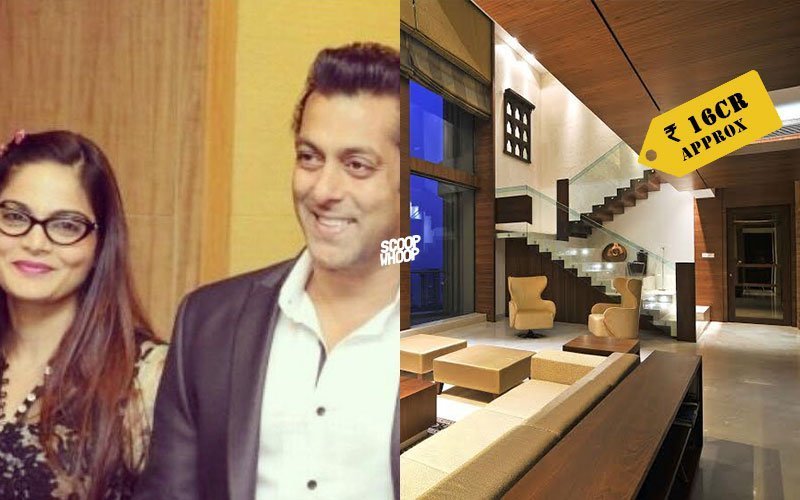 6. Salman Khan to Arpita Khan:
A white Rolls Royce Phantom
Salman Khan is also known to be very close to his younger sister Arpita Khan and the world saw that when the li'l daughter of the Khan clan got married recently. Though Salman showered the newly weds with a lot of gifts but the pick of the lot was a gleaming white Rolls-Royce Phantom which set back the superstar by ₹ 3.5 cr!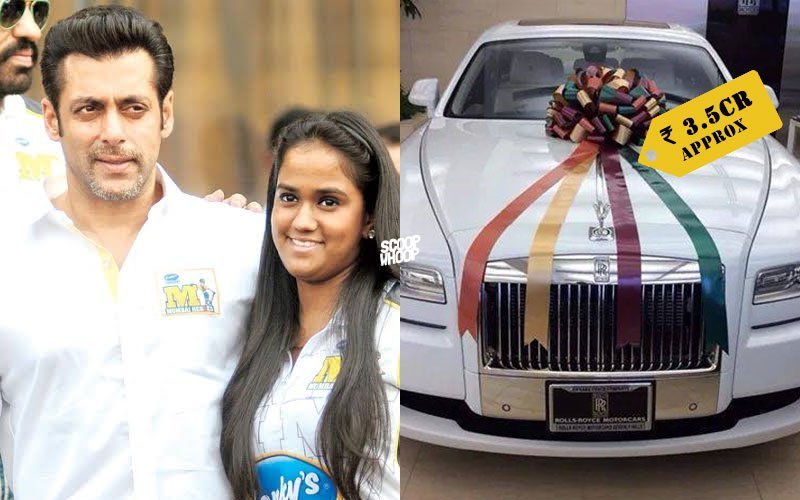 6. Abhi-Ash to Aaradhya Bachchan:
A BMW Mini Cooper
Average people cut cakes and arrange birthday parties for their kids' first birthdays. The Bachchans did all of that and more. Abhishek and Aishwarya Rai Bachchan ushered their daughter Aaradhya Bachchan's first birthday by gifting her a gleaming new BMW Mini Cooper which cost them around ₹ 25 Lac. Get her a driving licence for next birthday?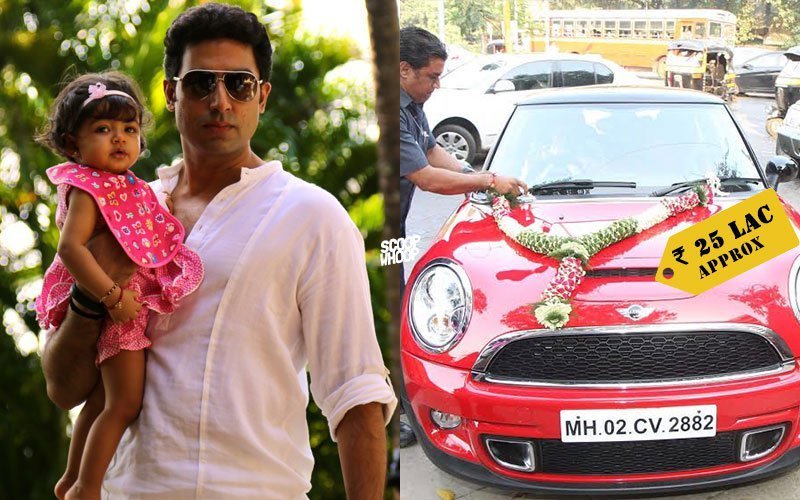 7. Aamir Khan to Kiran Rao:
A grand holiday home at Beverly Hills
Aamir Khan is one person in Bollywood who always tries to break the norms and dares to attempt something different each time. No wonder, the perfectionist carries the trait to his gifting ideas as well. Moving over plush apartments and villas in Mumbai, Aamir Khan gifted his wife Kiran Rao, a holiday home at Beverly Hills, US. The luxurious pad has reportedly drilled a huge hole in the actor's wallet and has costed him around ₹ 75 crore! Hollywood neighbors don't come cheaply, eh?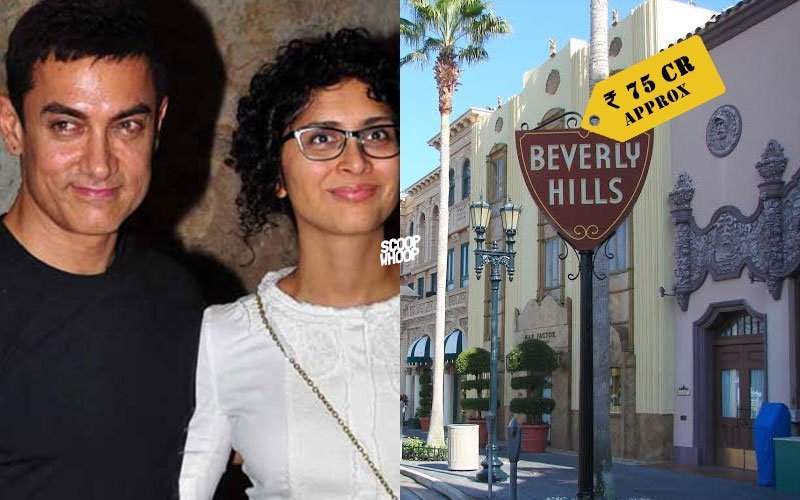 8. Ajay Devgn to Kajol:
An Audi sedan
There could be no bigger joy than becoming parents for the first time. And our Bollywood celebs are no different. Known to be a dedicated family man, Ajay Devgn gifted his wife Kajol, an Audi sedan for the sweet little addition (Nysa) into the Devgn clan.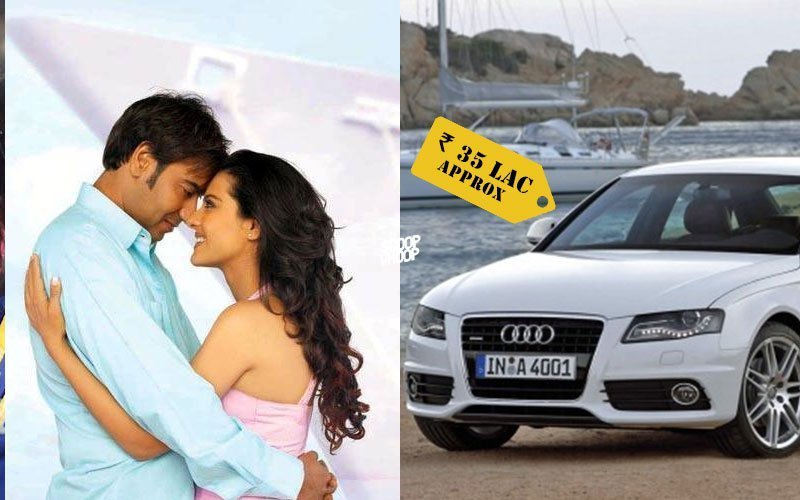 9. Karan Johar to Katrina Kaif:
A gleaming red Ferrari
Friendly cameos and special appearances in movies are a regular phenomenon these days. However, producer/director Karan Johar knows the art of returning favors quite well. So when Katrina Kaif shook a leg in the hit item song 'Chikni Chameli' for Johar's production for free, Karan was touched by her gesture. The next thing we know is, he gifted Katrina Kaif an extravagant Ferrari! Quite some way to show affection, we say!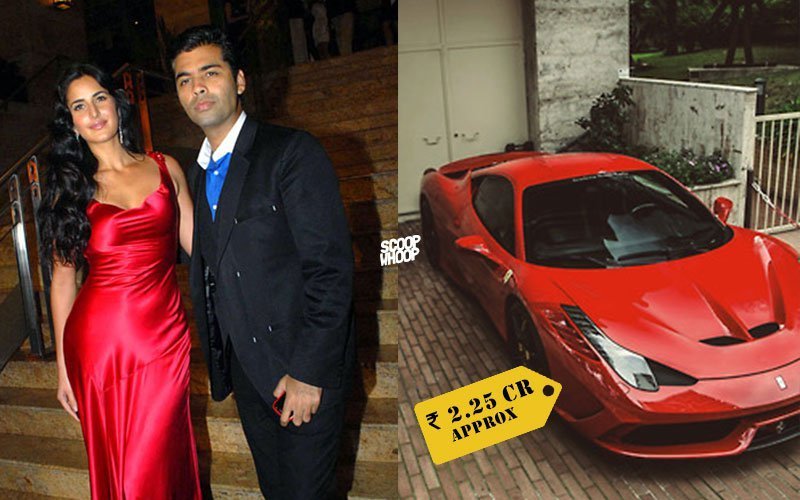 10. Sidharth Malhotra to Alia Bhatt:
A high end camera from the US
Alia Bhatt's crazy obsession with selfies is world known. On the actress's 22nd birthday, actor and rumored boyfriend Sidharth Malhotra took it upon himself to make life simpler for the chirpy actress. Knowing her love for photography, The Student of the Year actor apparently gifted Alia an expensive camera. However, the camera is not a regular one and is reportedly a high-end device from the US and has some unique selfie assisting features. Life couldn't be more sorted for the actress!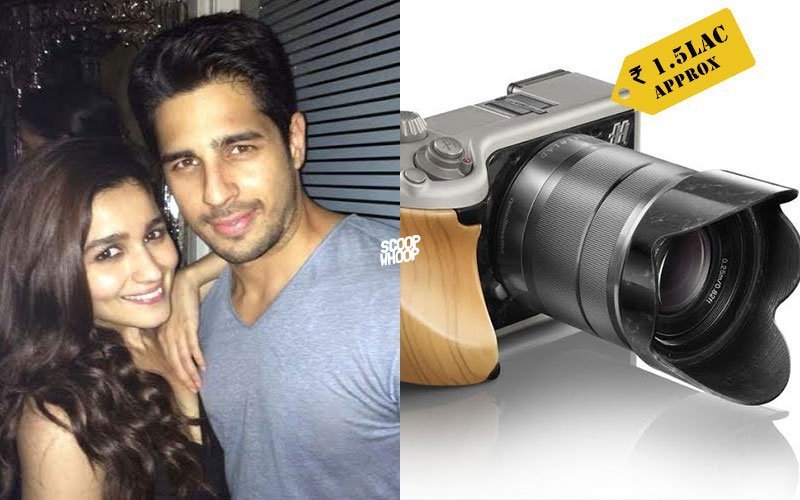 11. Salman Khan to Jacqueline Fernandez:
Hand made paintings worth a bomb
There is no doubt about the fact that Salman Khan is a wholesome entertainer. However, bhai is also known to have a keen passion for painting. So much so, that a few of his paintings fetched a whopping price tag of ₹ 2.5 Cr. Impressed by Jacqueline's performance in Kick, Sallu bhai gifted her an expensive painting as a token of appreciation. No wonder, the Sri Lankan import can not stop gushing about her prized possession.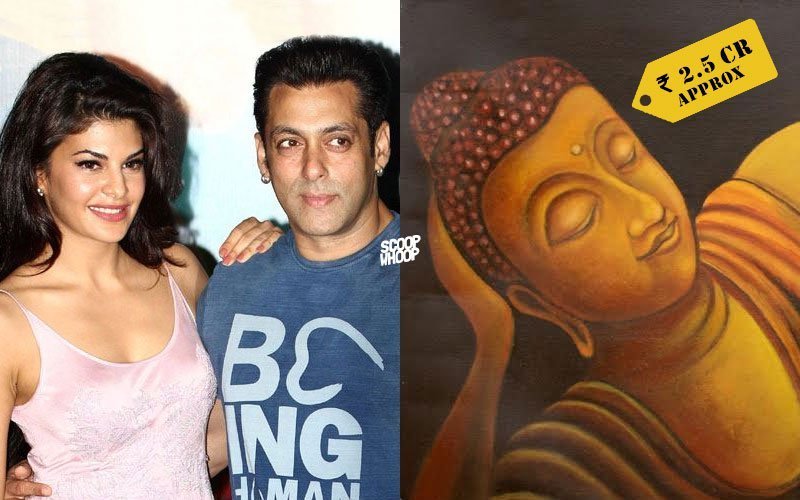 12. Aditya Chopra to Rani Mukherji:
An Audi A8 W12
When love strikes, there is no hiding from it. And so is the case with the Indian media! So when Aditya Chopra and Rani Mukherji were busy playing cat and mouse with the paparazzi, Aditya Chopra's extravagant gift to Rani Mukhjerji caught everyone's eyes. The producer gifted Rani an Audi A8 W12 worth Rs.1.25 crores in 2012, which kind of made clear that something is brewing between the two.
Life is so unfair, we know!
Some of the images are for representation purposes only