Remember this sweet melodious song, Meri Chunar Udd Udd Jaye, by Falguni Pathak? 
This album marked the arrival of the Garba Goddess in the Indian non-film music scene in the 90s. But this song was iconic for something even more mind-blowing.
After rewatching the video multiple times, I'm pretty convinced that there was definitely more to the imagery in it. Here's every piece of subtext and symbolism that made this video ahead of its time — maybe even one of the first references to same-sex love in the Indian pop music scene.
The song opens with an angsty teenage girl (young Ayesha Takia) evidently upset about being sent to her aunt's mansion — into a lonely existence.
Followed by paintings of a beautiful woman through Ayesha's perspective.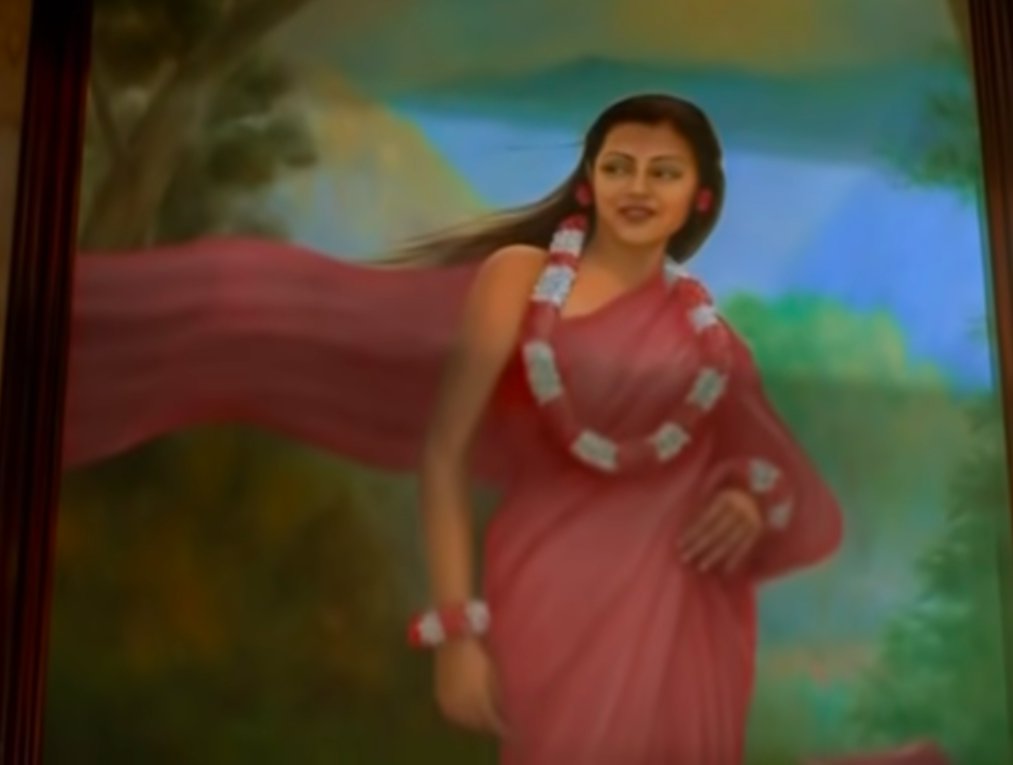 Further into the song, we find that the reason she's upset is her longing for a woman she seems to have been close to.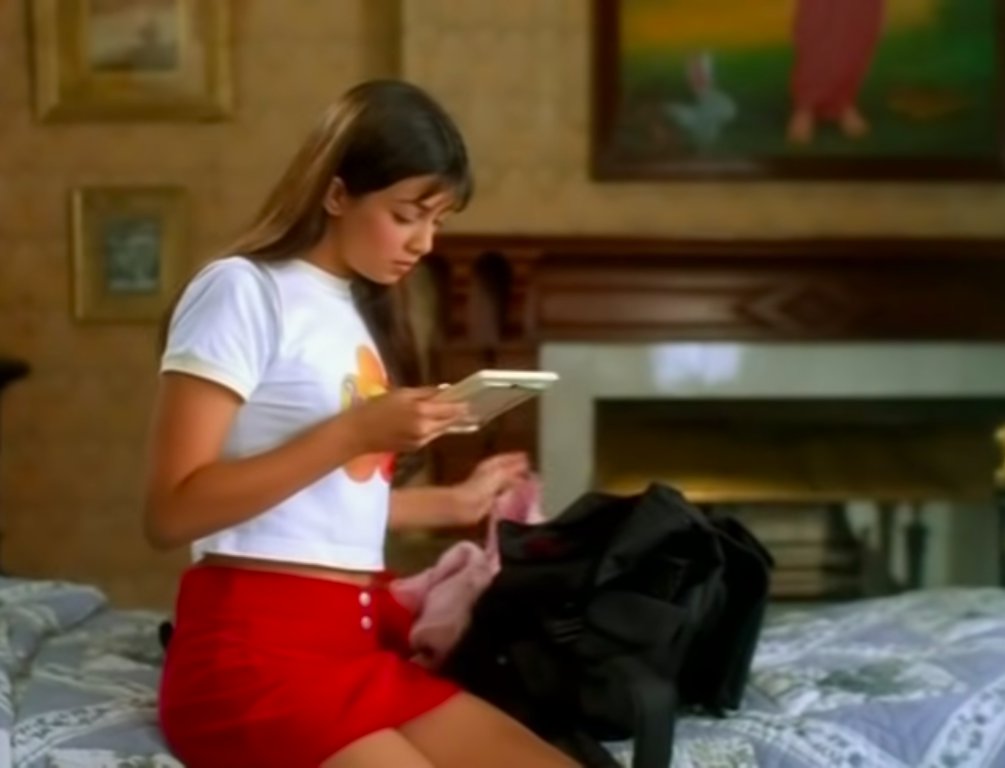 And this lays the premise for a narrative one could certainly interpret as a sweet story of forbidden love.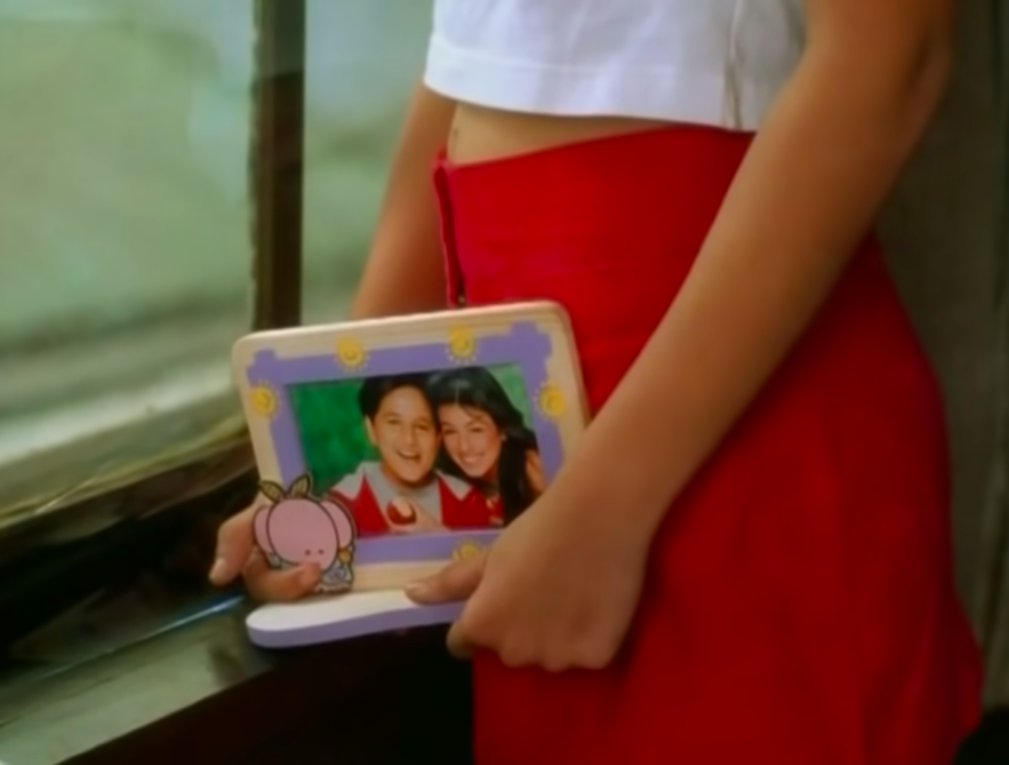 During her lonely stay at the big mansion, the only things that keep her going are fragments of memories of the time she spent with this particular woman friend.
Like this flashback of a cutsie picnic both of them had together.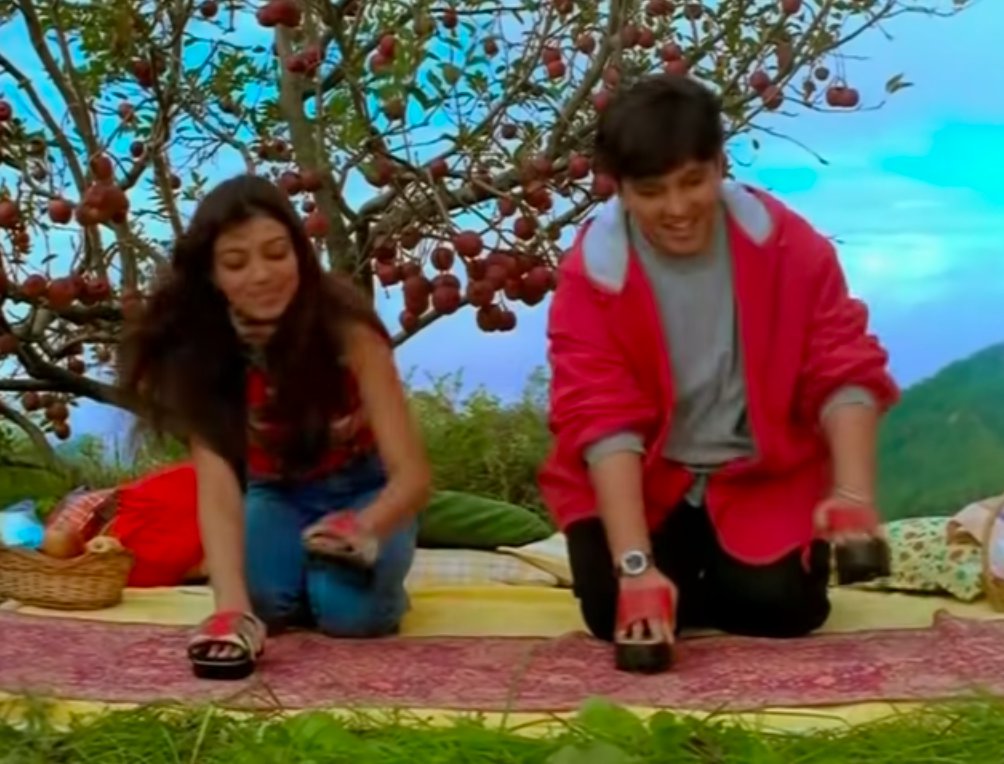 And this adorable moment where they seemed to have first met.
The only other thing she finds solace in is apparently the woman in the painting who only comes to life when she's alone with her.
Like, she literally 'comes out' of the painting when Ayesha's alone in the room.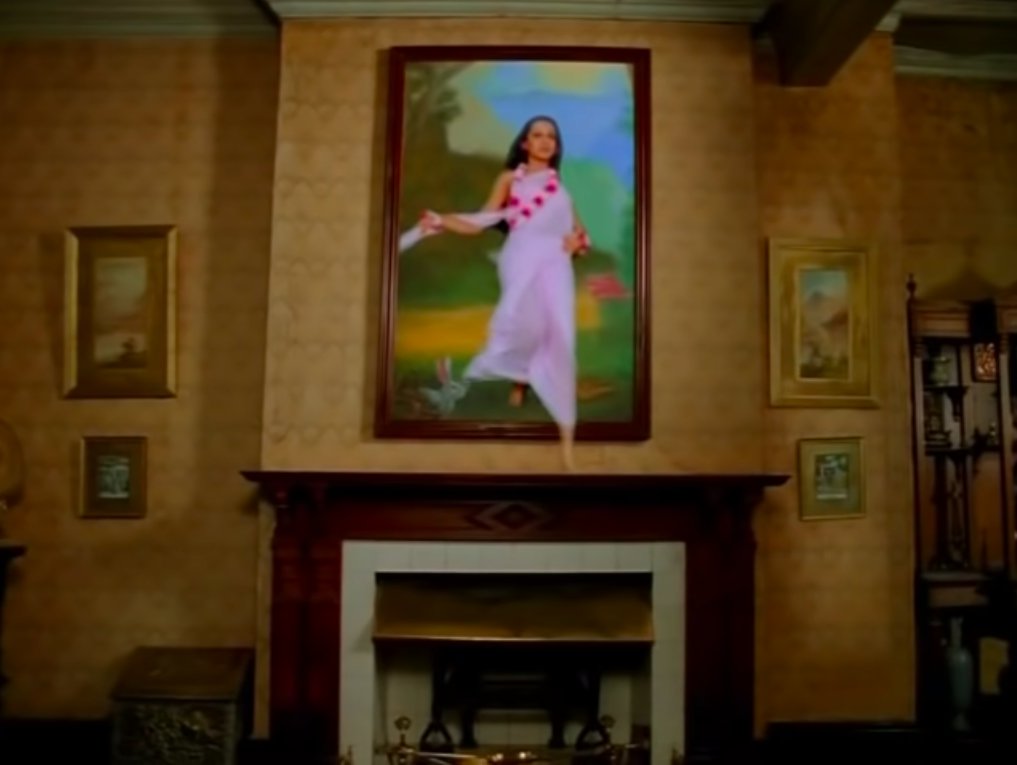 And only with her does she have her few moments of joy in an otherwise lonely existence.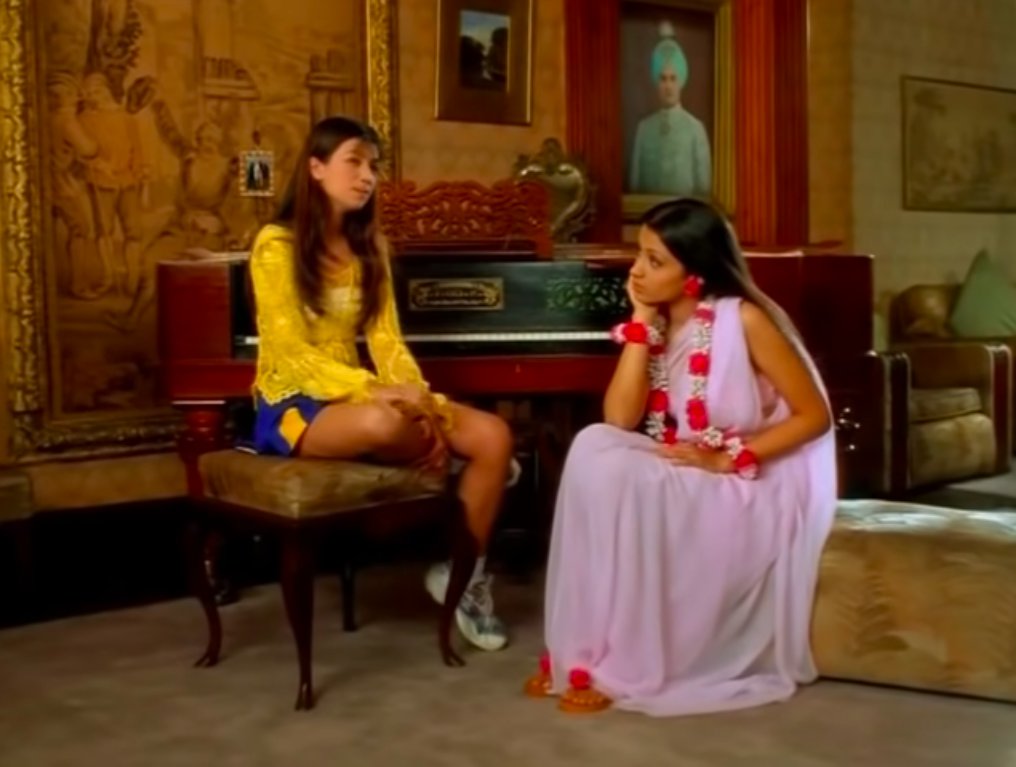 While she very obviously rejects friendly gestures from the only boy in the video,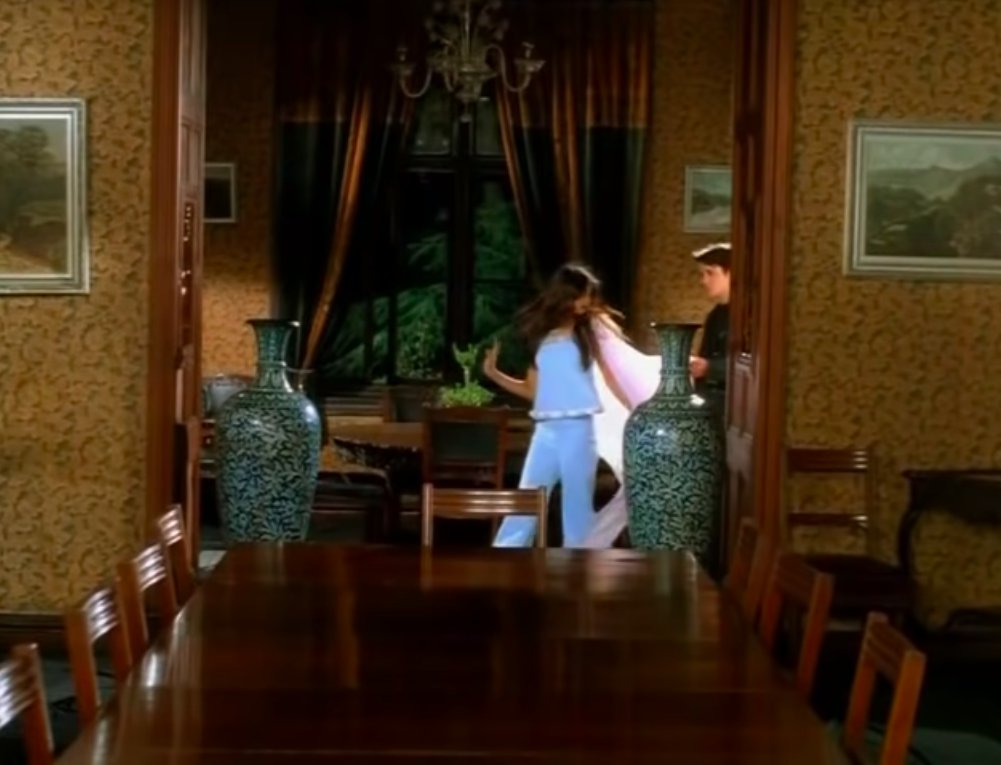 she gets pretty close to the girl from the painting.
There's even symbolism of her tenderly taking a rabbit from her hand (a symbol of innocence) if you read into it further.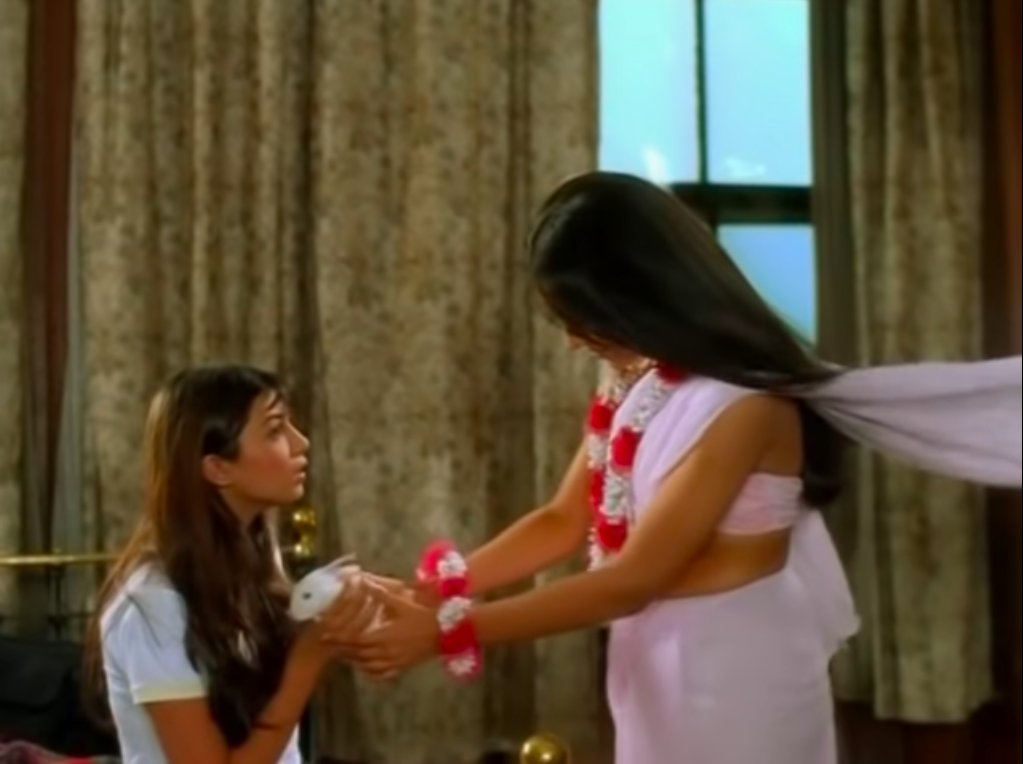 As the song progresses, they share sweet moments together, seemingly reminiscing and dancing together, enjoying themselves behind closed doors. Almost like she's only happy in her secret existance.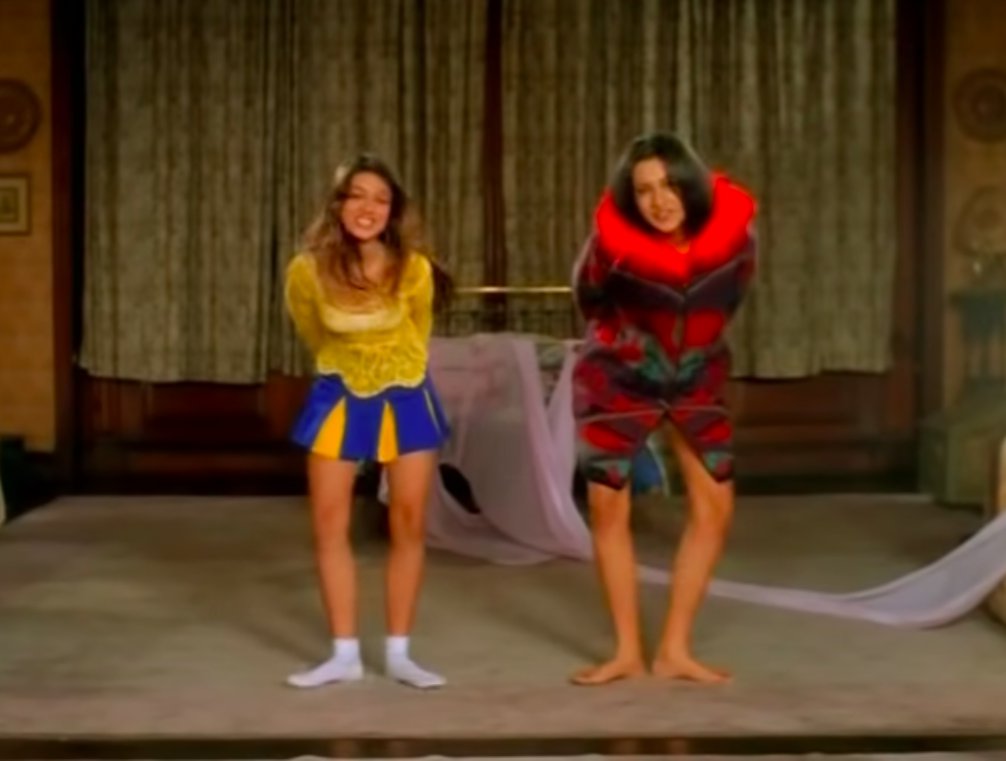 But not outside of it due to societal pressures personified by the strict aunt.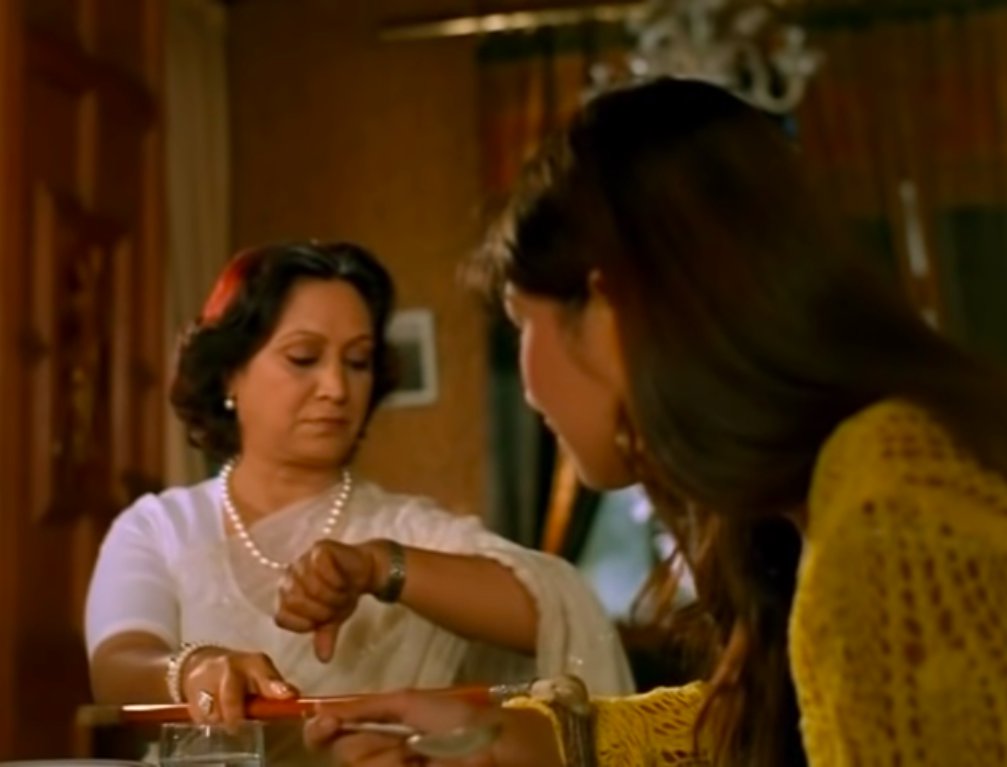 There are recurring images of her happy with women juxtaposed with her upset the moment she's not around them as if she's supressing a vital part of herself.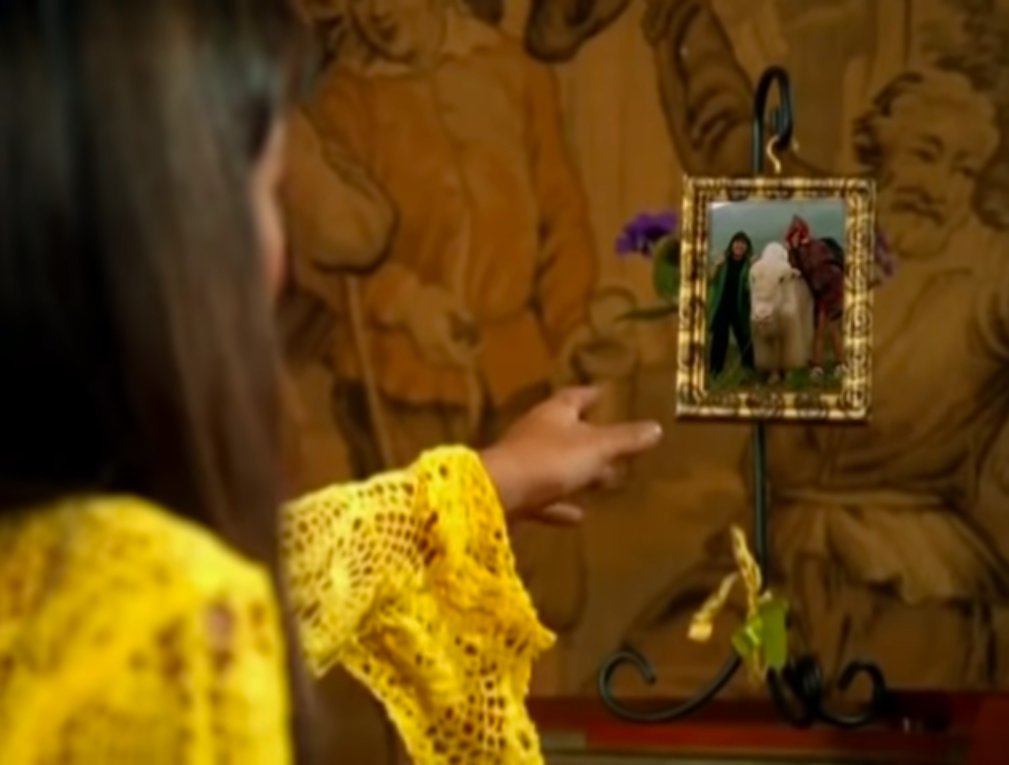 There's even an image of the painting lady wearing Ayesha's jacket with her own saree thrown in the background.
Could there have been something more to this?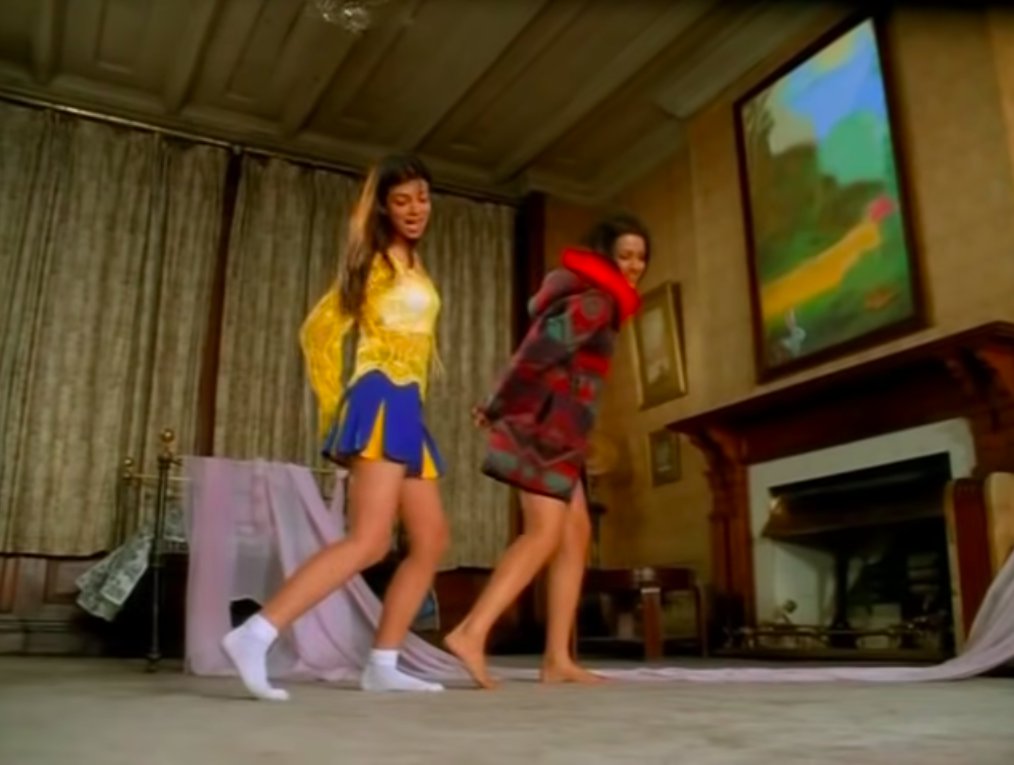 But one of the most telling allusions to forbidden love comes towards the end.
When the boy visits her in her room to return a piece of cloth she dropped, he discovers her doing a happy dance with the painting woman. And the seemingly cute, friendly little jig leaves him shocked.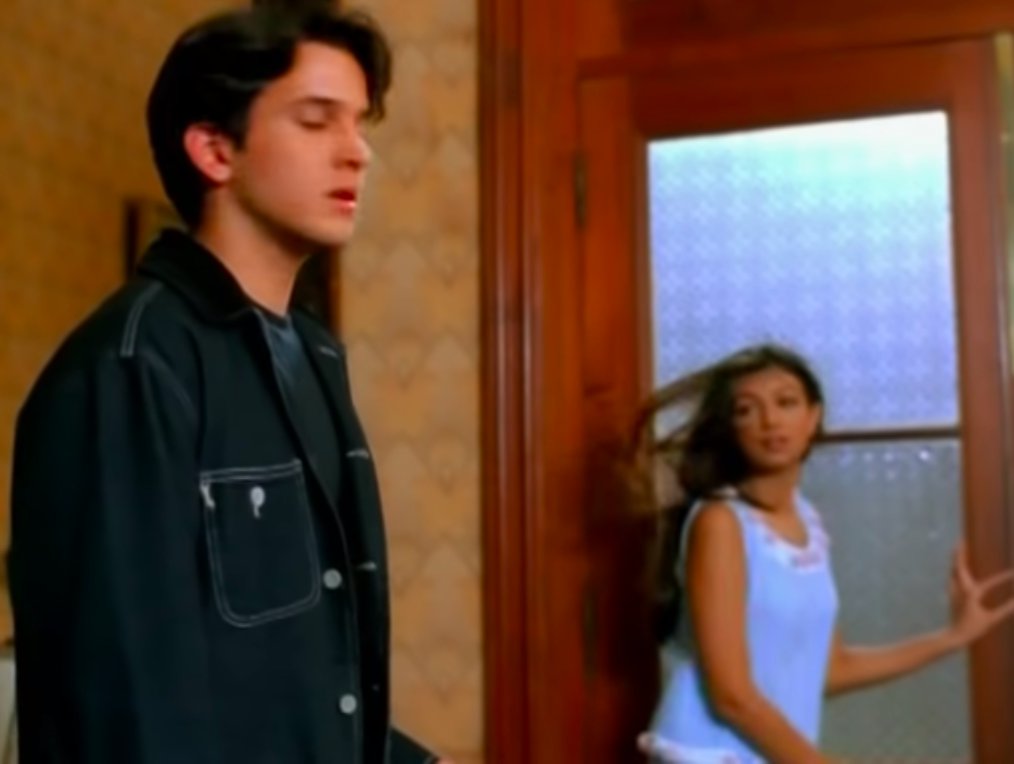 The girl even gestures him to never speak of what he just saw.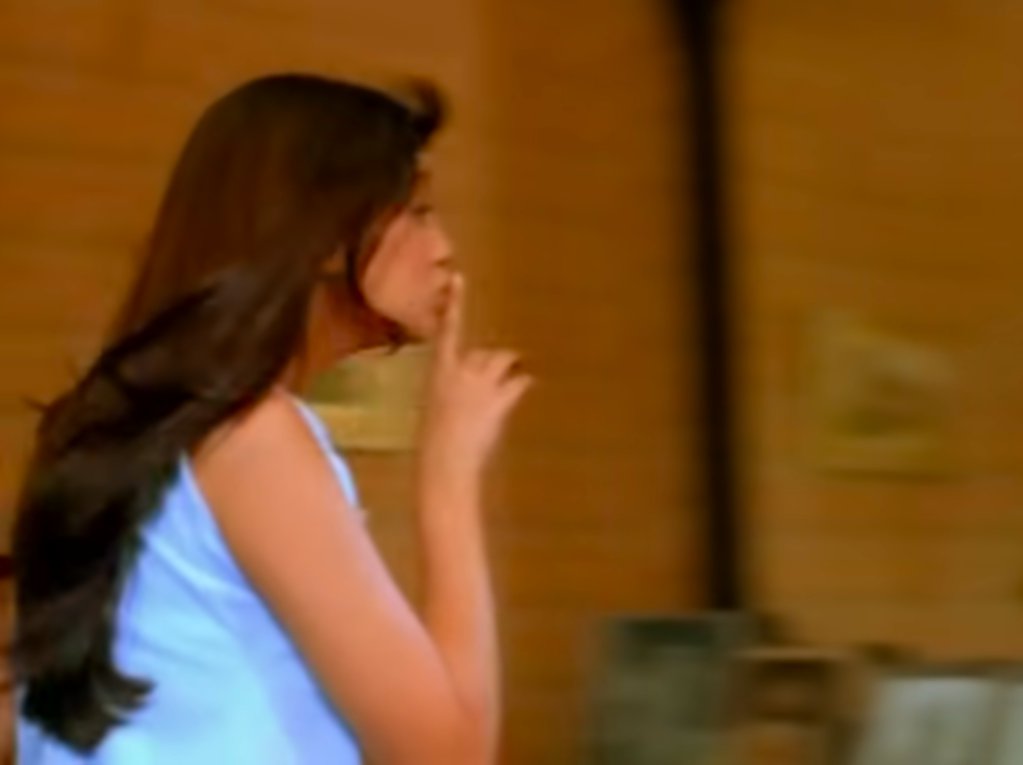 And the video ends right there.
We could surely be reading into this a bit too much and this may just be an ode to her best friend. But how does one explain the other things? 
Like the strict aunt could've alluded to societal pressure and norms. Even her moving away from home and being kept in a house with a guy could be an allegory for something bigger. Like separating same-sex partners and keeping them in close proximity with people from the opposite sex in hopes that they somehow get 'cured' of their homosexuality.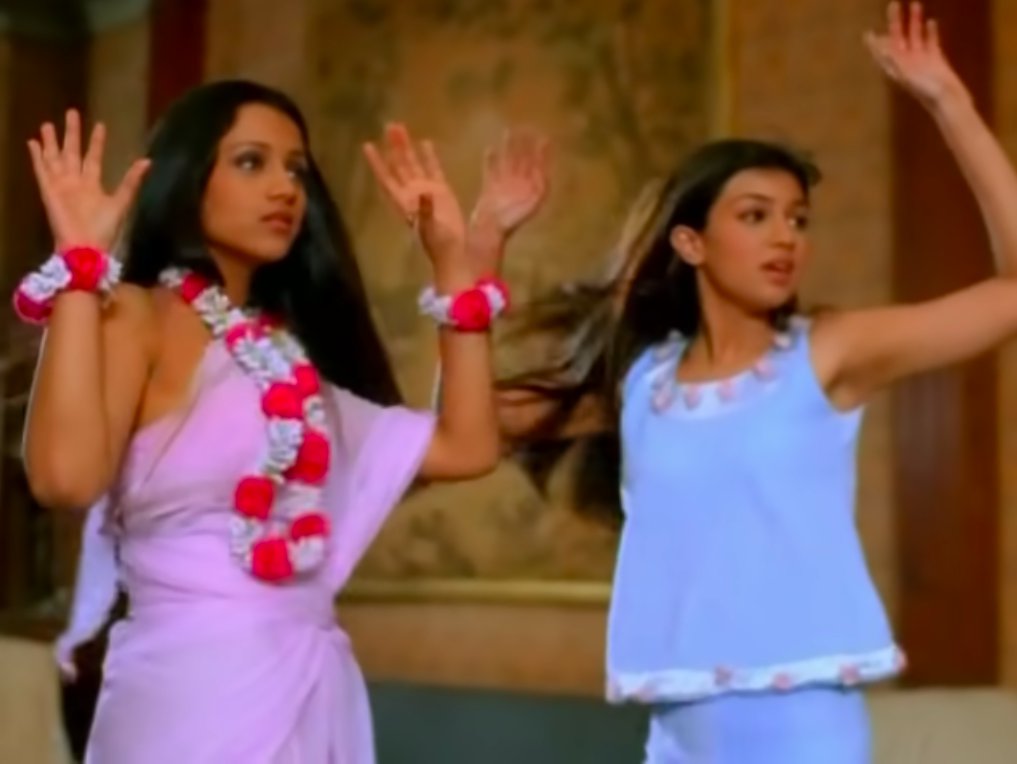 Even the lyrics certainly have a deeper meaning to it.
Meri chunar ud ud jaaye.

Haai dil mera ghabraaye.

Koi yeh to bataaye mujhe yeh kya hua hai.

Mera dil kyoon machla jaaye, haai.
The lines perfectly put in words the anxiety and trepidations of coming to terms with one's sexuality in an unforgiving society.
And these very telling lyrics,
Aankh mein kajra,

baal mein gajra 

Bindiya jo lagaayi re 

Dekhke teri mast jawaani 

Chanda bhi sharmaaye re 
sung against the backdrop of Ayesha Takia scanning the beautiful girl in the painting sounds so much like a serenade to the woman herself.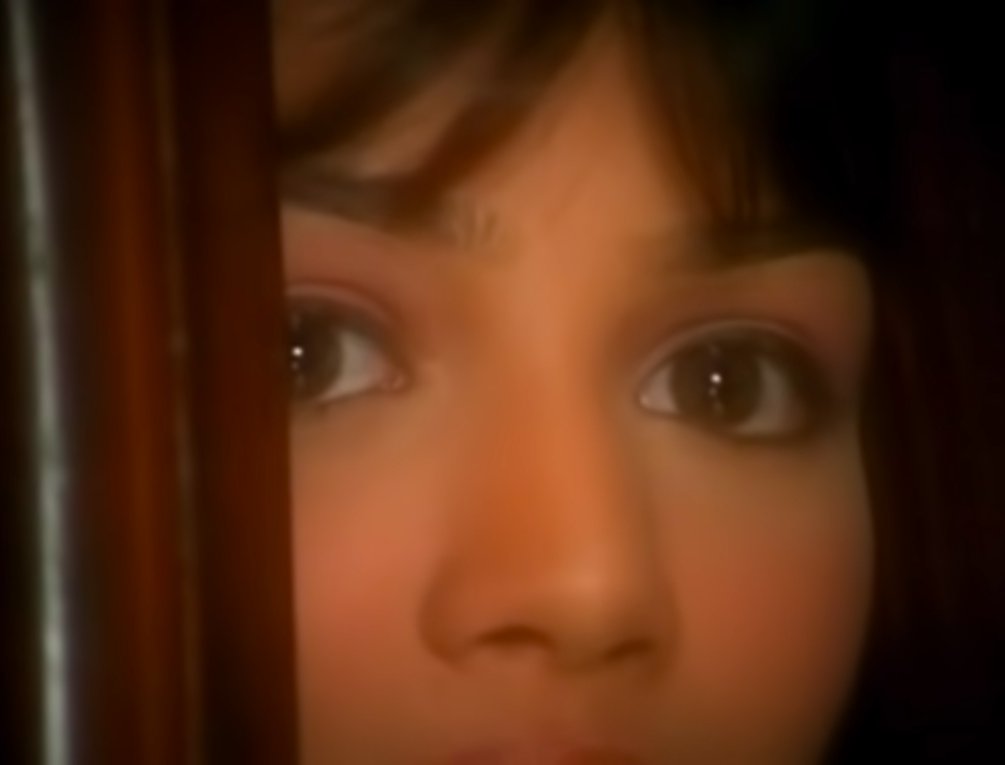 It's never really been openly discussed or even alluded to by the artist, Falguni herself. But if it is themed after the deeper meaning of same-sex love, this is definitely a commendable song with a video way ahead of its time.
Do you see it too? Or is it just me and my overthinking self? Whatever it is, let's just celebrate this beautiful song and the beautiful message behind it.
All images are screenshots from the video.