Celebrities have a tough life. They are constantly under a spotlight. Everything they wear, do or say is being scrutinised constantly. And the way social media has taken over and given everyone an opinion from the safety of a dark room, constructive critiques often get drowned out by the noise. It's easy for these people to quickly become figures of entitlement and to become short-tempered. And there are already those celebrities who can be second definitions of douche-bags.
There are also celebrities who don't take their stardom very literally, and are smart enough to be rooted in the present. Here's a list of 20 such celebs who never lost touch with reality and therefore won even more fans for their nice gestures, self-deprecating humour, and their overall chillness.
1. Tom Hanks
Quite possibly the nicest celebrity from his generation, this actor-par-excellence doesn't mind taking goofy pictures with his fans, making small talk with his Taxi driver and even giving him a nickname by the end of the ride. Hanks even went on to star in popstar Carly Rae-Jespen's music video where he lip-synced a song to her voice. He even bumped into a couple getting married in Central Park, and he took a selfie with them, wished them luck. Such an inspiration.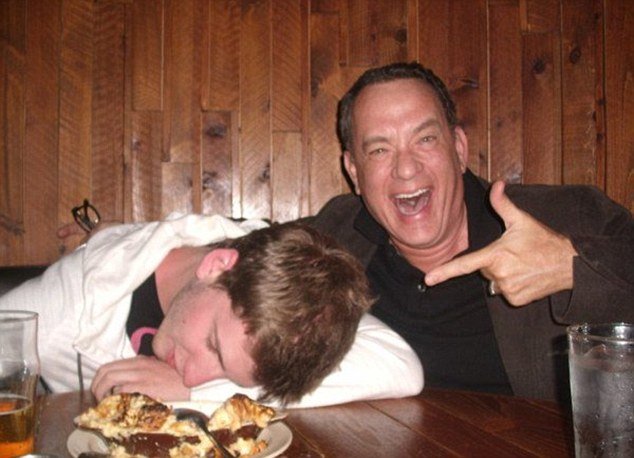 2. Jennifer Lawrence
Bursting on to the scene after her Academy Award-win for Silver Linings Playbook at the tender age of 22, JLaw (as she is known by her fans) became the poster girl for the anti-celebrity. Quashing all myths about the need to look a certain way, going on and on about her love for food, this girl from Kentucky shattered all notions about Hollywood celebs.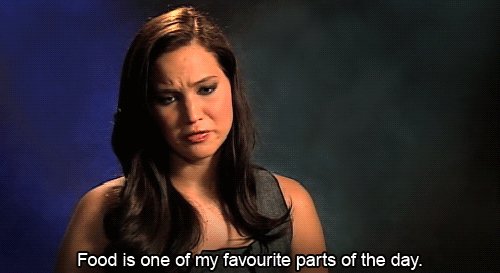 3. Robert Downey Jr
Genius, billionaire, playboy, philanthropist. This 4-word introduction made immortal for Tony Stark was an inside-joke on actor Robert Downey Jr's wild days as a celebrity. A lot of the characters of the fast-talking Tony Stark and Sherlock Holmes, comes from Downey Jr's own personality of pure wit and wisdom. He doesn't shy away from sharing his priceless expressions which have gone on to become memes by themselves.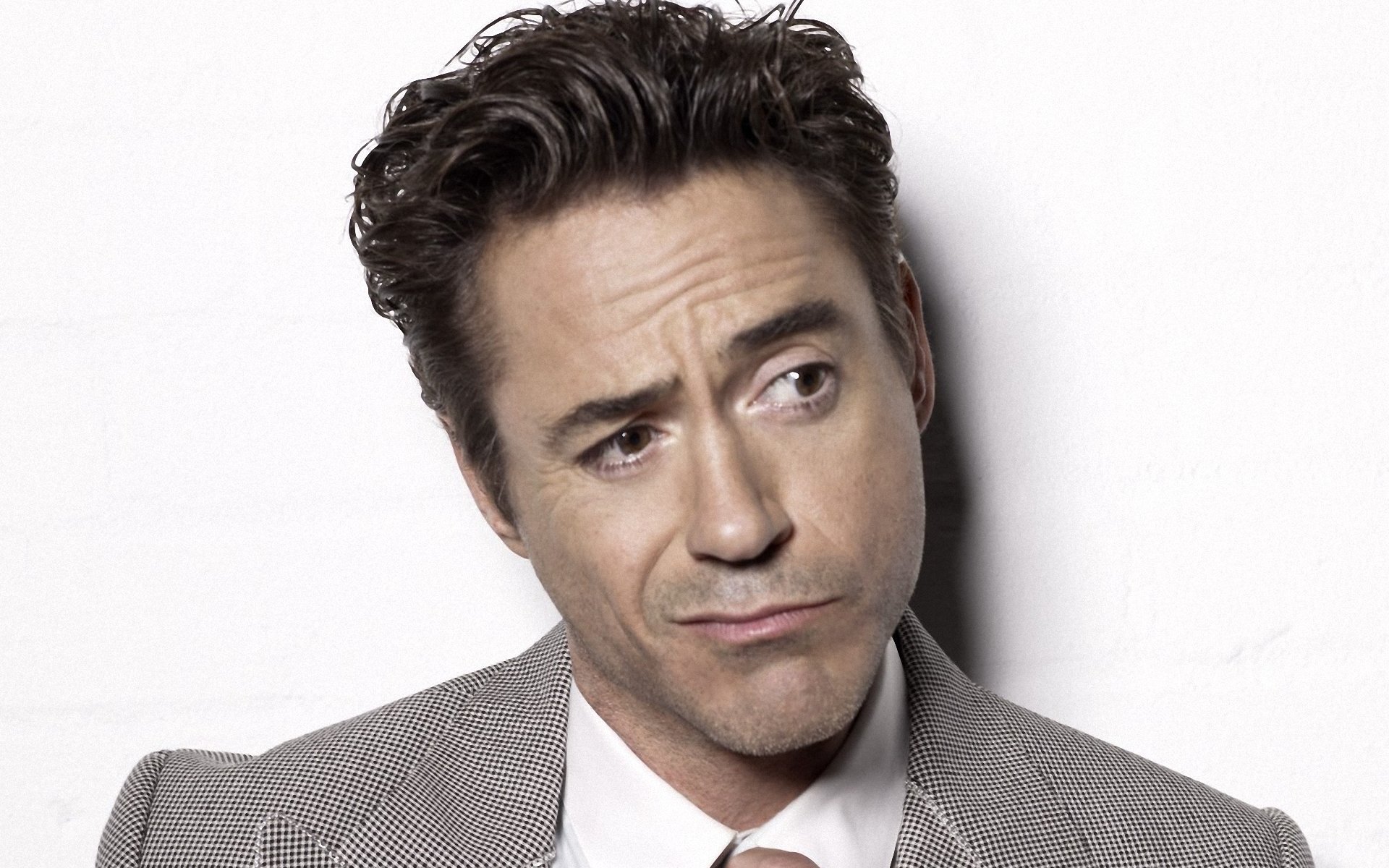 4. Ryan Reynolds
Making the successful jump from an A-list pretty face to the only R-rated superhero of our times, Ryan Reynolds has been able to switch to a whole new side for his fans. His insane sense of humour is now for all of us to see through his tweets and his press shows for Deadpool where a lot of the jokes poked fun at his previous films, especially his failed attempt as DC superhero Green Lantern. The actor also has an equally funny better-half in Gossip Girl's Blake Lively.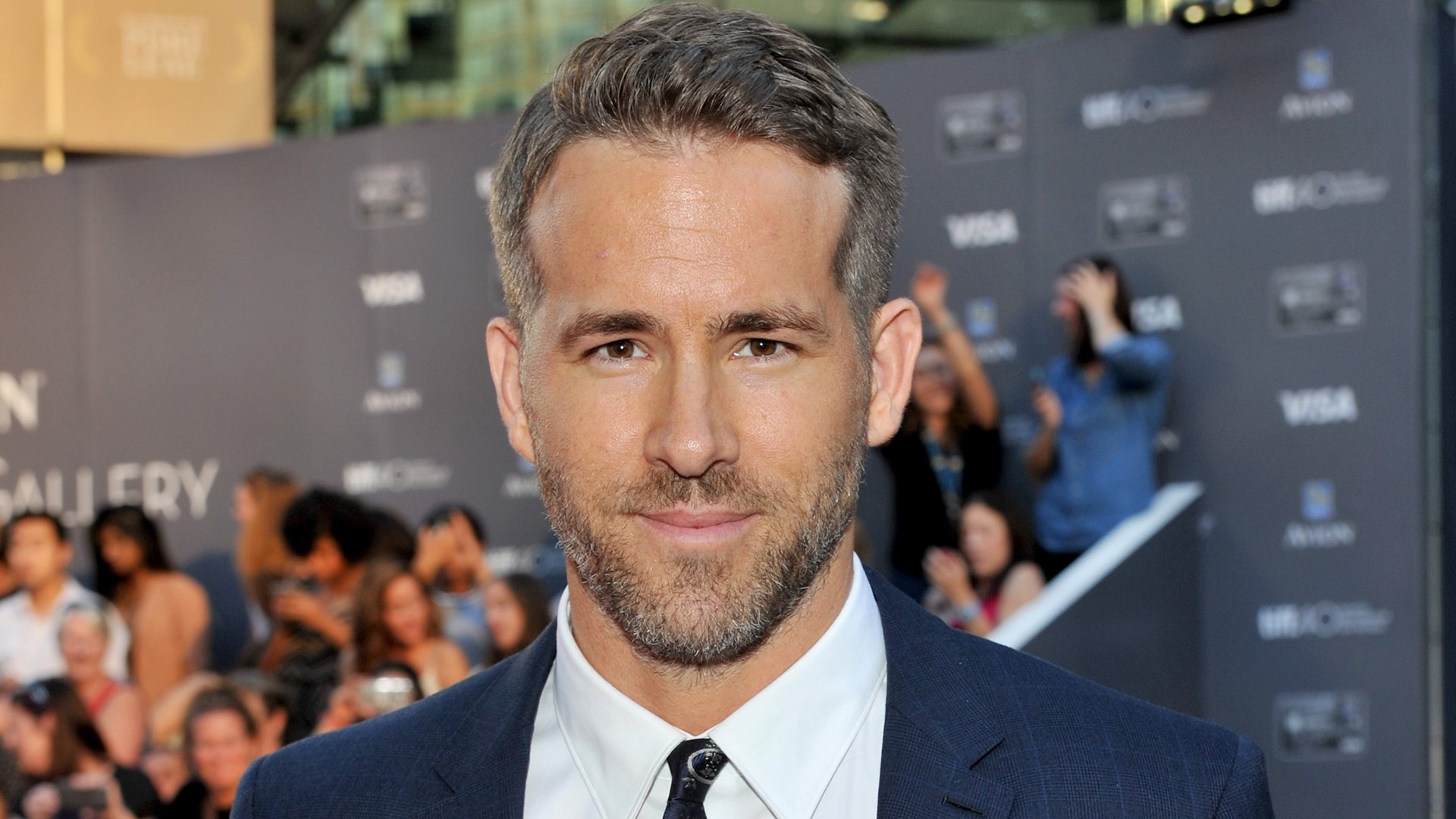 5. Chris Pratt
At first popularly known as the 'fat guy from Parks and Recreation', Pratt went on to become an A-list Hollywood star undergoing a physical transformation for his roles in Moneyball and Jurassic World. However, from his interviews and his goofy social media handles it is safe to assume that he is closer to his simpleton character from Parks and Recreation. We got a nice dose of it during the promotional campaigns of Passengers where he kept posting selfies with co-star Jennifer Lawrence where he face is barely visible.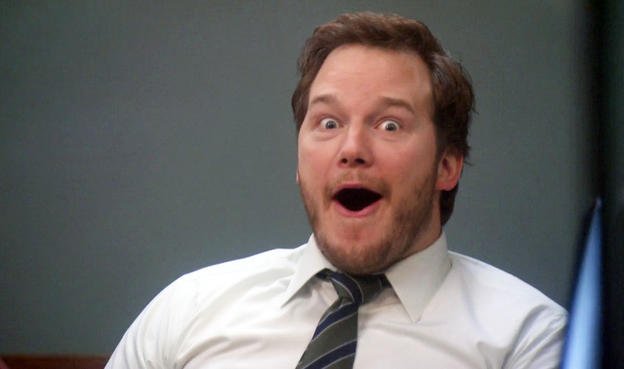 6.  Will Smith
In the same league of superstardom as Tom Cruise, Smith didn't lose his sense of humour unlike his celebrity colleague. He has never shied away from taking digs at himself, embarrassing his son in front of celebrity son in front of the press. Smith has always been a sport about his rap performances, one of which he was game enough to do it in the middle of a talk show.
7. Cara Delevingne
Even as Cara's claim to fame was her career in modelling, she proved with her quirky social media handles and her interviews that she was anything but one of your stereotypical models. The model even turned actress in Suicide Squad, among other films given her easy personality. You really have to watch her Graham Norton gig to understand what I'm saying.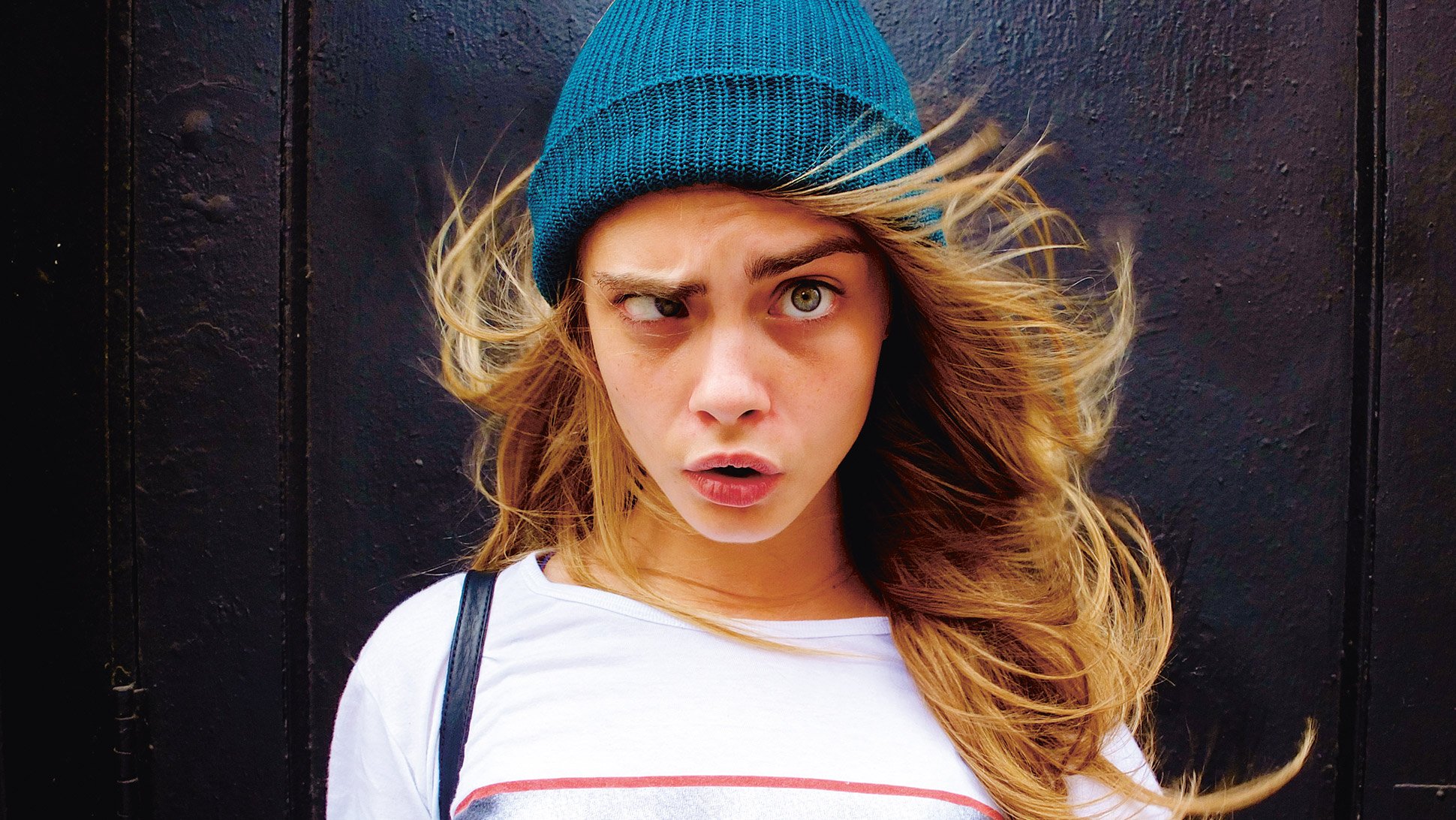 8. Will Ferrell
When you're a guy as funny as Will Ferrell, you're expected to be full of jokes. And yet this guy surprises his fans time and again whether it comes to his skits during award ceremonies or his incredibly funny award-acceptance speeches. Ferrell is quite literally one of the funniest celebrities around.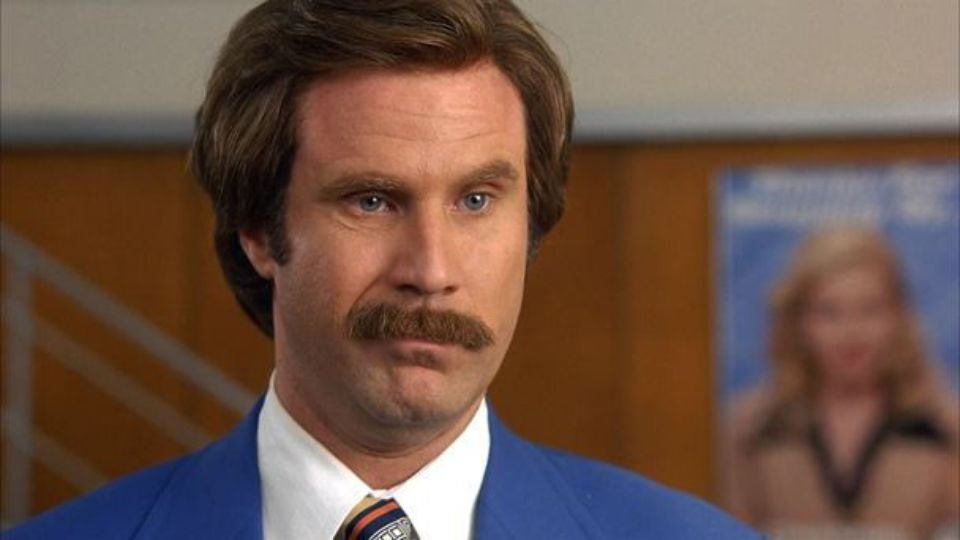 9. Benedict Cumberbatch
From making 'sitting on a toilet' look sexy to imitating an otter, Benedict Cumberbatch has done everything you wouldn't expect from a serious, classy British actor like him. But these British folk are (thankfully) born with a great sense of humour. And his impression-face is quite possibly the best as he doesn't fret before roasting a host at his own show. No wonder Cumberbitches exist.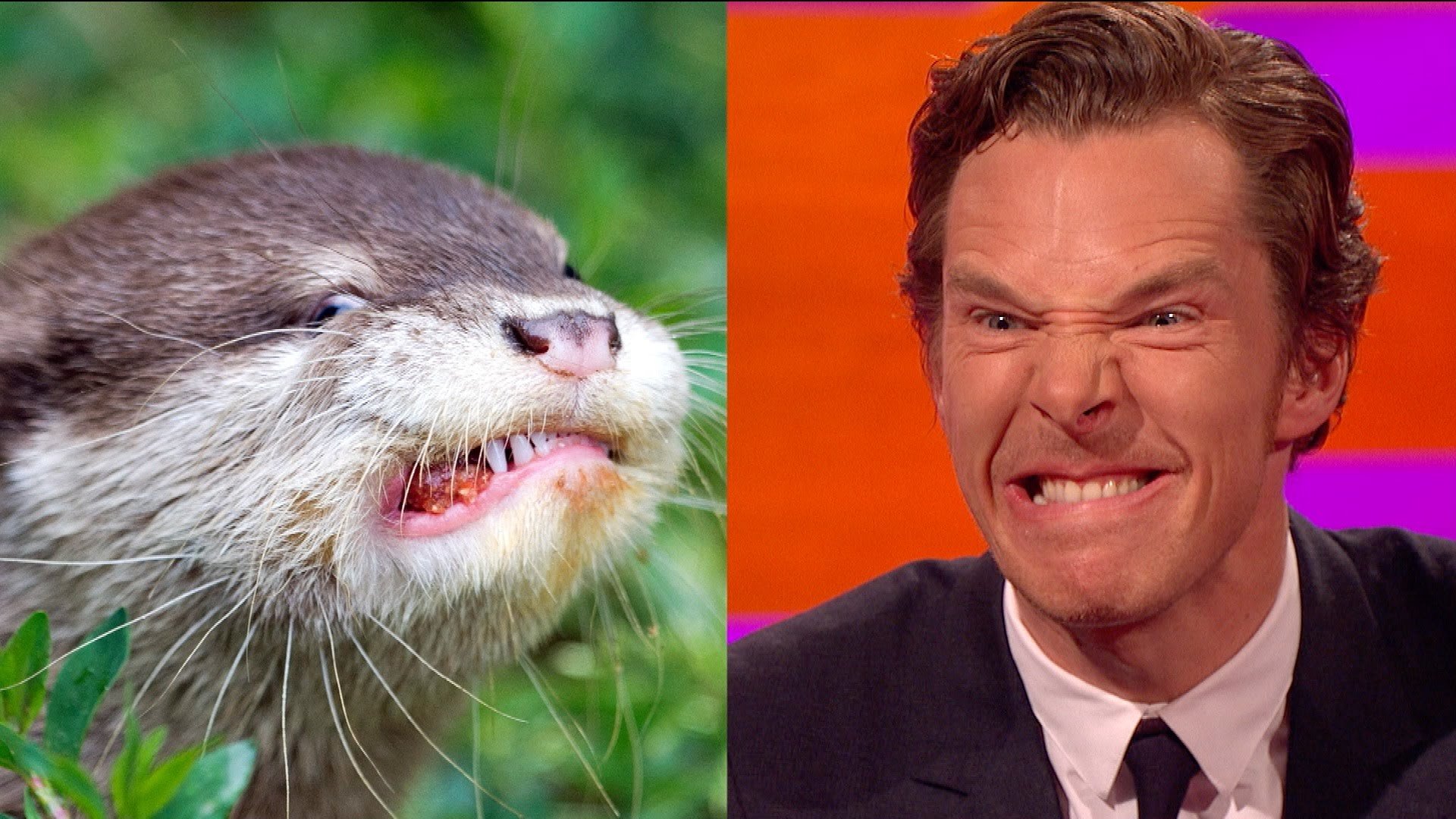 10. Ed Sheeran
One of the most famous music artists on the planet, Sheeran is one hell of a nice guy in real life. Remember the time when he broke into an impromptu karaoke with a fan, or when he surprised one of his fans by showing up to play at her wedding because her fiance told Sheeran, she was a big fan. He has time and again proved how he wears his stardom on his sleeve and uses it for good.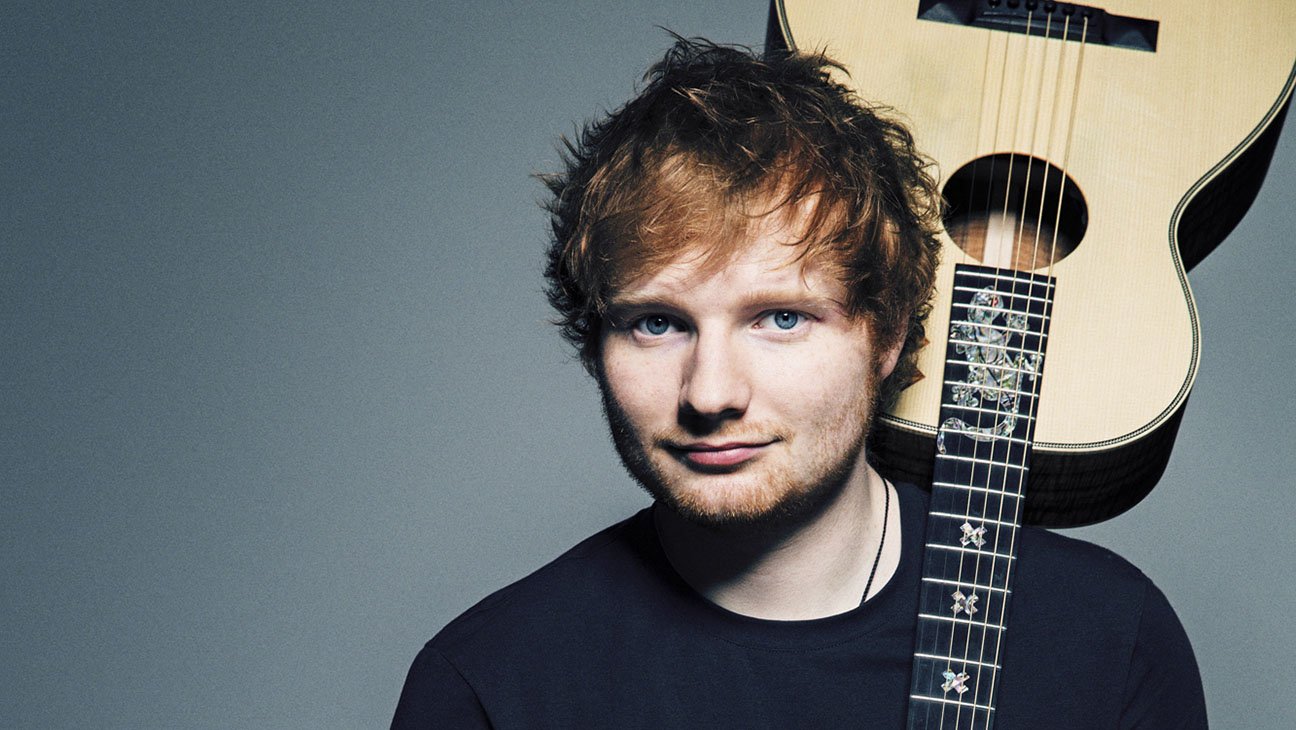 11. Karan Johar
In my opinion one of the funniest celebrity we have in Bollywood who wears his title of a diva like a boss. The director is probably one of the most self-aware professionals in Bollywood, and it is rare since most of Bollywood is known to be living inside a bubble. He not only cracks jokes about himself, but never loses his wit when indulging others in a banter.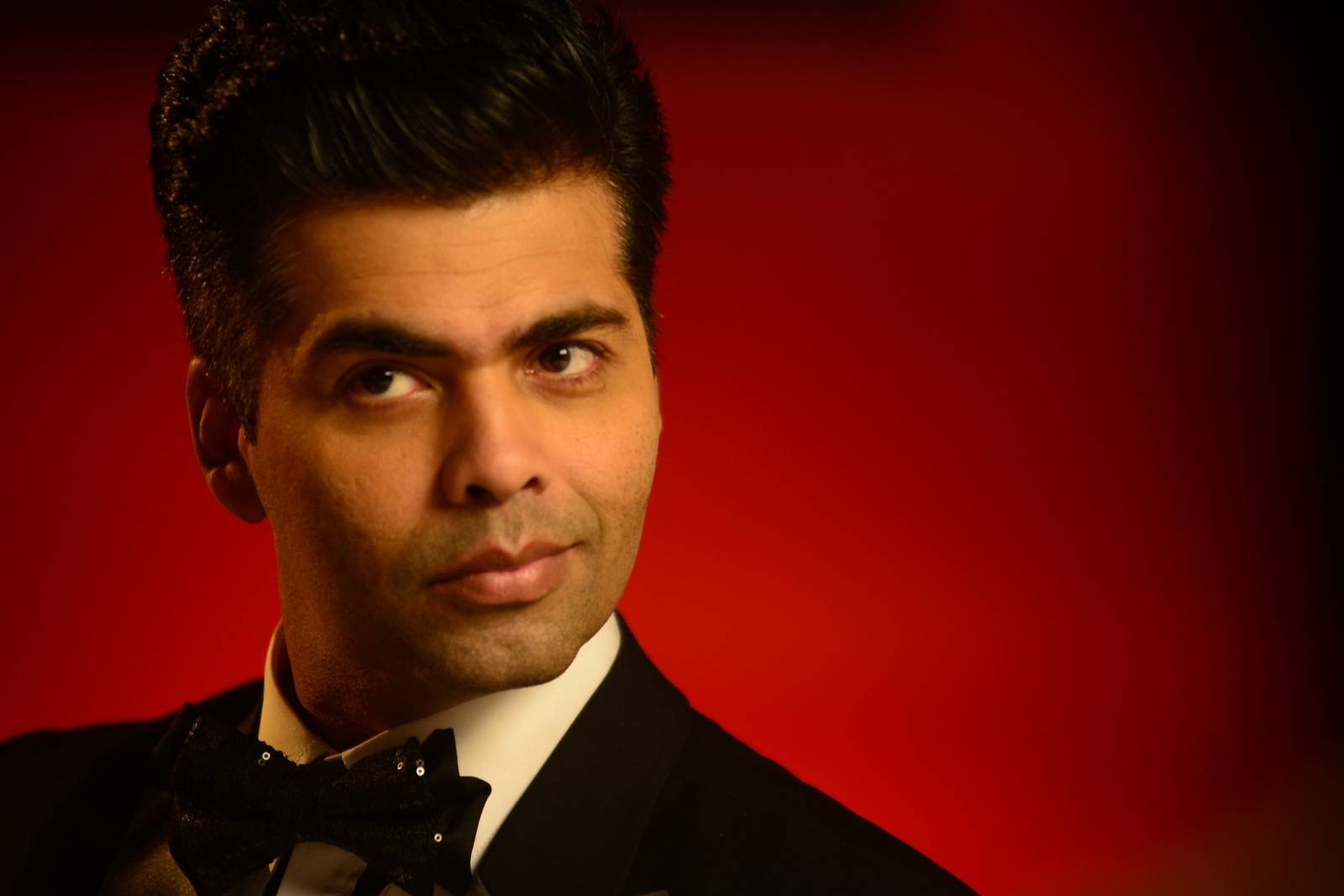 12. Ryan Gosling
Quite possibly one of the best looking guys on the planet, Gosling has time and again proved that he's a cool guy off screen too. Playing the intense actor in his wide variety of films, this actor brought pyjamas for TV host Ellen DeGeneres when he came on her show. He was even captured breaking up a street fight in NYC. Why you gotta do this Ryan? Why?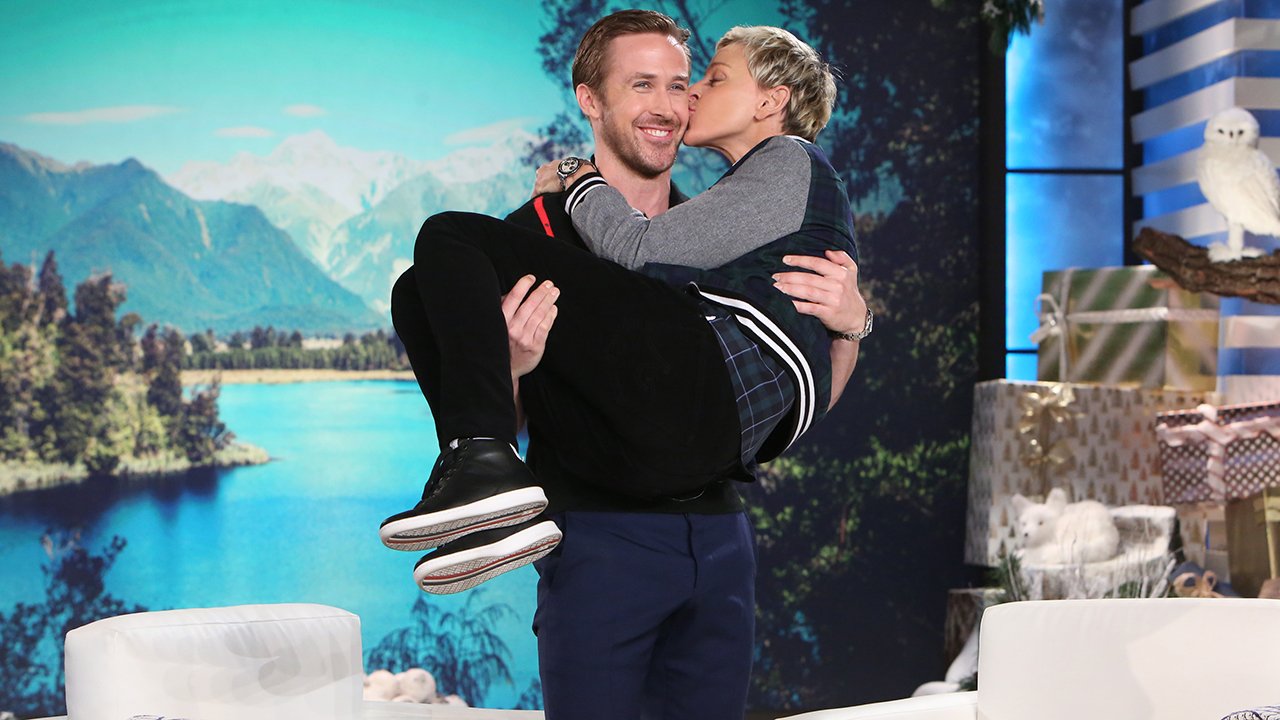 13. Ranveer Singh
Starting off as a YashRaj heartthrob, Ranveer quickly became the nation's heartthrob thanks to his blatant, loud energy. Going out of his way to shoot a homage to his idol Hrithik in a Krrish costume in the middle of Bandra, Ranveer turned his 'celebrity' status on its head. Known to be frank and wise beyond his years, Ranveer was even sport enough to participate in India's first and only roast comedy show along with his friend Arjun Kapoor.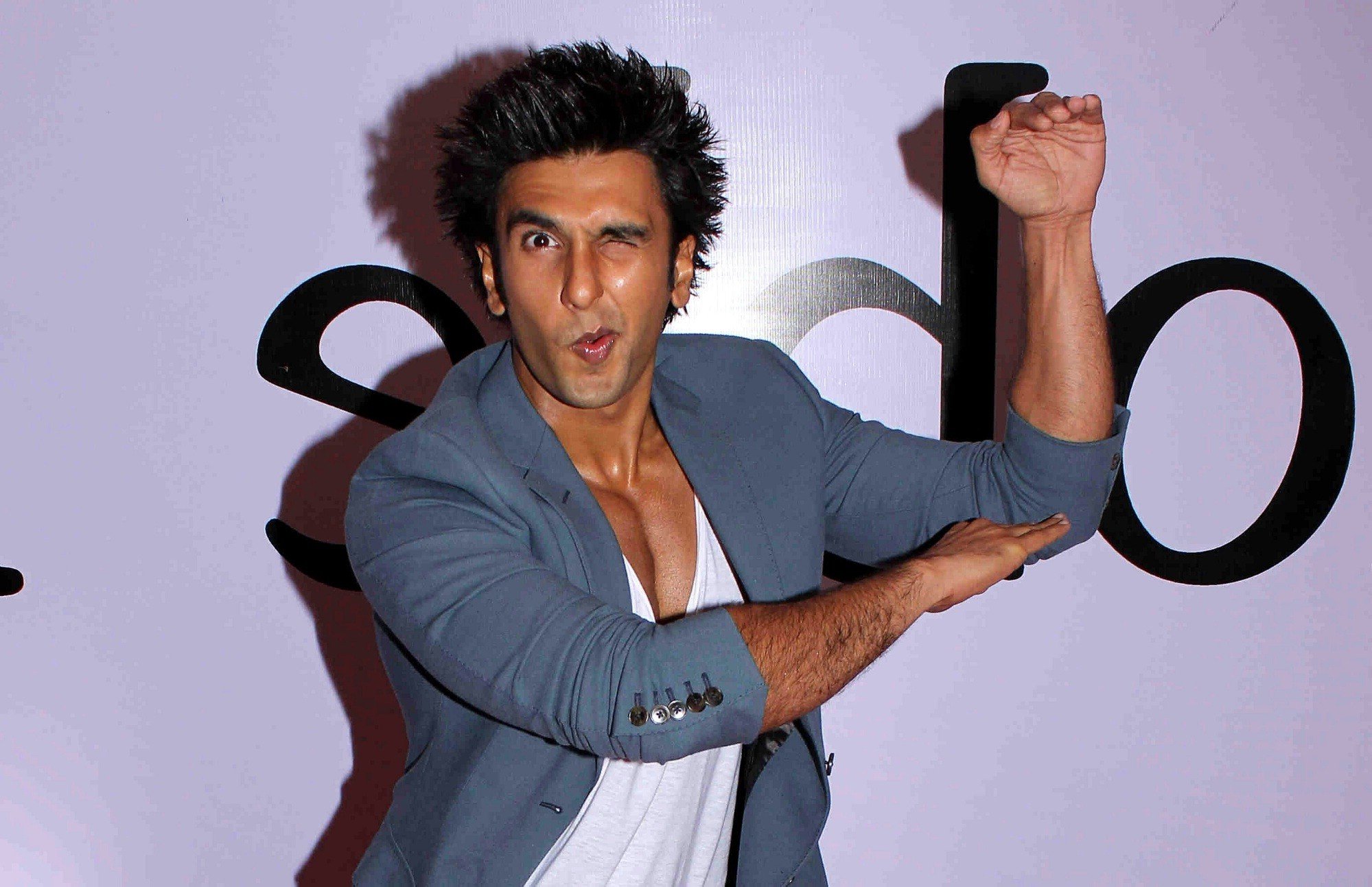 14. Daniel Radcliffe
Becoming a global phenomenon at the tender age of 11, Daniel Radcliffe could have very well turned out like the British version of Justin Bieber. However, greater sense prevailed and he moulded himself into an acclaimed actor, long after the conclusion of the Harry Potter franchise. He's not shied away from speaking his mind, and making jokes about himself. DanRad's coolness is cherished.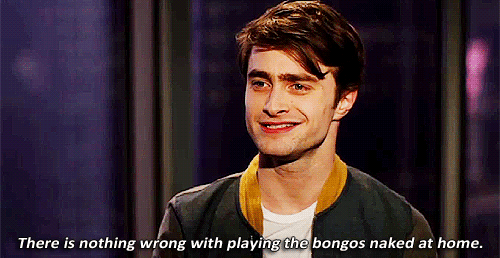 15. Barack Obama
He might be the leader of the free world, however that hasn't stopped Obama from suppressing his cool quotient as he went around his responsibilities as the President of the United States of America. He called in people for a beer, a game of basketball and at the same time *literally* dropped the mic at his last State of the Union address. They don't make cool people like this. Looking at you, Trump.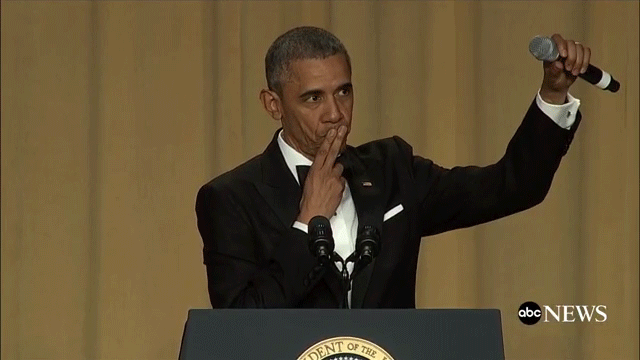 16. LeBron James
He might have broken a million hearts when he chose to move from Miami Heat, but NBA-star LeBron is known to be one of the most giving celebrities. Just look at him smother a man with affection after he makes an impossible 3-pointer which wins him a large sum of money during a break in a game. The NBA star is known by his fans to be all heart, never showing airs of his celeb status.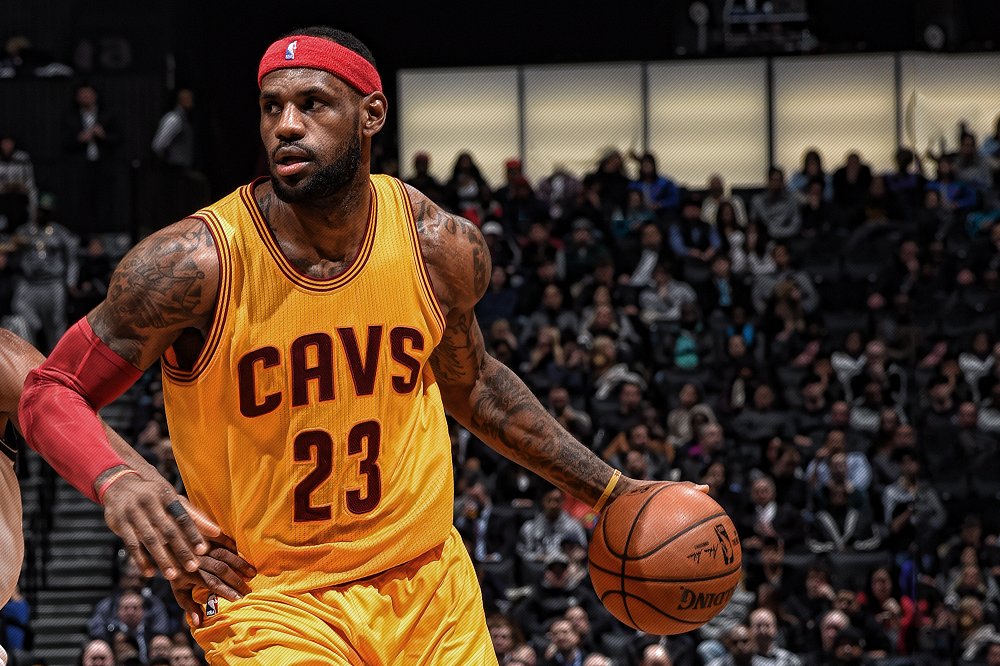 17. Matt Damon
The actor from Boston who broke on to the scene with Goodwill Hunting, is known to be one of coolest guys on the circuit of Hollywood stars. Known to be extremely humble during his interviews and his overall conduct in public, he's even participated in a long-running skit with his friend, TV host Jimmy Kimmel. The video he made with Kimmel's girlfriend Sarah Silverman 'I'm fucking Matt Damon' went viral when it came out in 2009.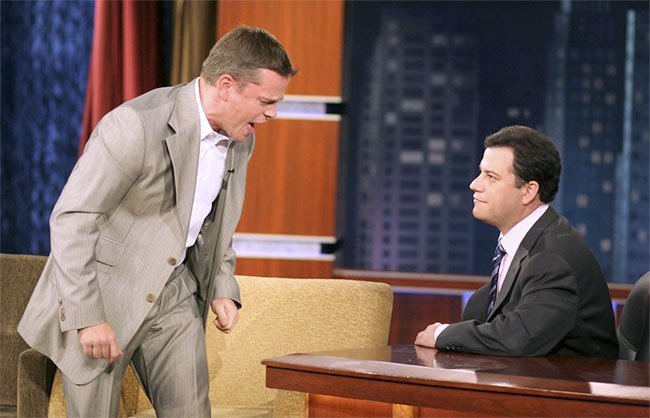 18. Brad Pitt
One of the most good looking men in Hollywood and one half of the most famous celebrity couple on the planet, it is remarkable how Pitt has managed to retain his sanity let alone sense of humour. But you really have to watch his interview with Zach Galfiniakis 'Between Two Ferns' to see how far Pitt can take a joke on himself.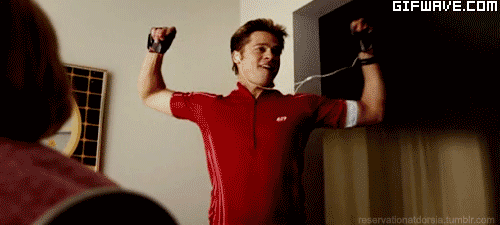 19. Alia Bhatt
Turned into a meme after her disastrous debut on Koffee with Karan, Alia Bhatt turned around all the negative publicity by participating in a sketch by comedy group All India Bakchod. She's known to be very outspoken at her interviews without ever sounding pompous about all the variety of roles she has done in her short career.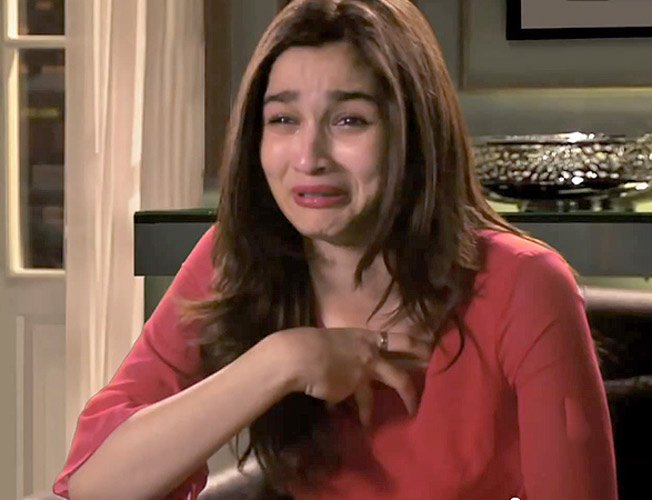 20. Shah Rukh Khan
Biggest superstar of Bollywood, he's seen his fair share of criticism for his sharp sense of humour. The superstar has never shied away from making fun of himself, and even his worst episodes in life – including Wankhede, Shirish Kunder. Very rarely do we see a star of his stature take a dig at himself and he's remained an impeccably polite and humble actor. That's a rare feat.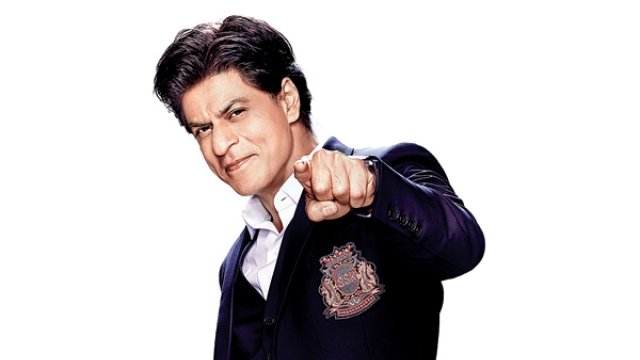 Thank you for being so cool y'all.