Looks like the social media circuit has embodied the spirit of Mean Girls where news travels fast and it takes only a couple of jokes from the cold souls to put down one's morale. Many take it quietly and surrender themselves to even more trolling but there are few who take a stand and raise their voice against it.
The latest celebrity who has become the target of body shaming by Twitter trolls is the actor, Fardeen Khan. Fardeen Khan has been inactive in Bollywood for quite some time, so when some of his images appeared on the Internet, the trolls went straight at him.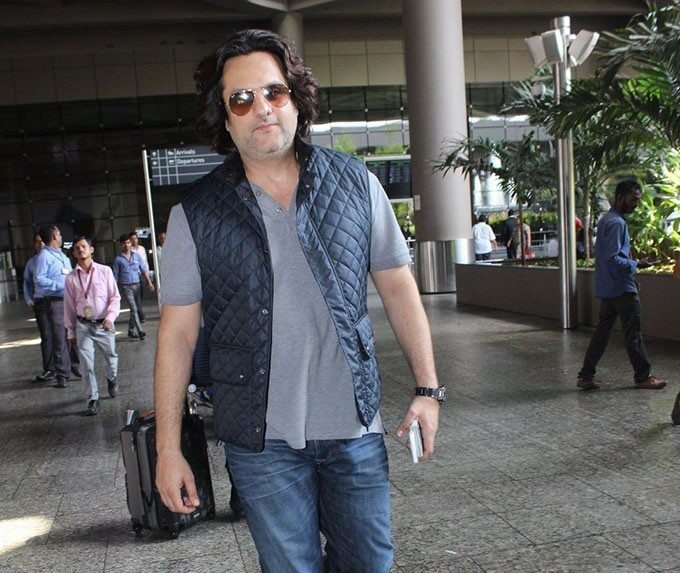 Celebrities like Parineeti Chopra, Zareen Khan, Arjun Kapoor and even Aishwarya Rai Bachchan have been body shamed in the past. However, this recent incident involving Fardeen Khan just goes on to prove that one's gender does not play a role in this.
Just a few days ago, singer Adnan Sami, who also has faced this in the past due to his weight issues, came out to support Fardeen with this tweet.


And when the trolls still didn't back off, Fardeen decided to take matters in his own hands. The actor wrote a letter on Facebooklast night, where he made a strong point against the trolls and their state of mind.
Here's the actor's letter: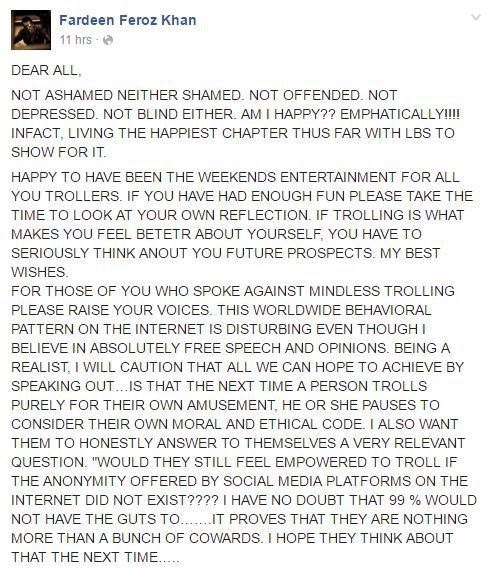 I believe the right to laugh at another is earned by having the courage to laugh at yourself. Besides life is too short and would make our existence unbearably dull and serious if we didn't.
His letter further said: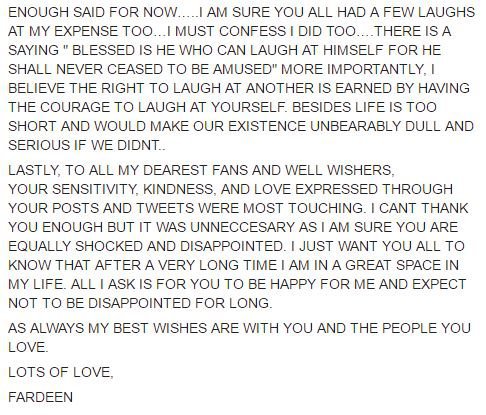 Fardeen thanked his fans and supporters and assured that he was living the happiest chapter in his life thus far. 
While Fardeen has come out stronger from this incident, the anonymous nature of Internet will always be a concern for unsuspecting victims. And especially when it comes to celebrities, it needs to be understood that it's their body of work that is open to criticism and not what they do in their private life. 
Here's hoping the Internet learns a lesson from the incident!