A day after Hrithik Roshan appeared on Republic TV for his first ever interview over his spat with Kangana Ranaut, actor Farhan Akhtar penned down an open letter appealing everyone to not take sides or jump into a conclusion in the matter until the truth prevails.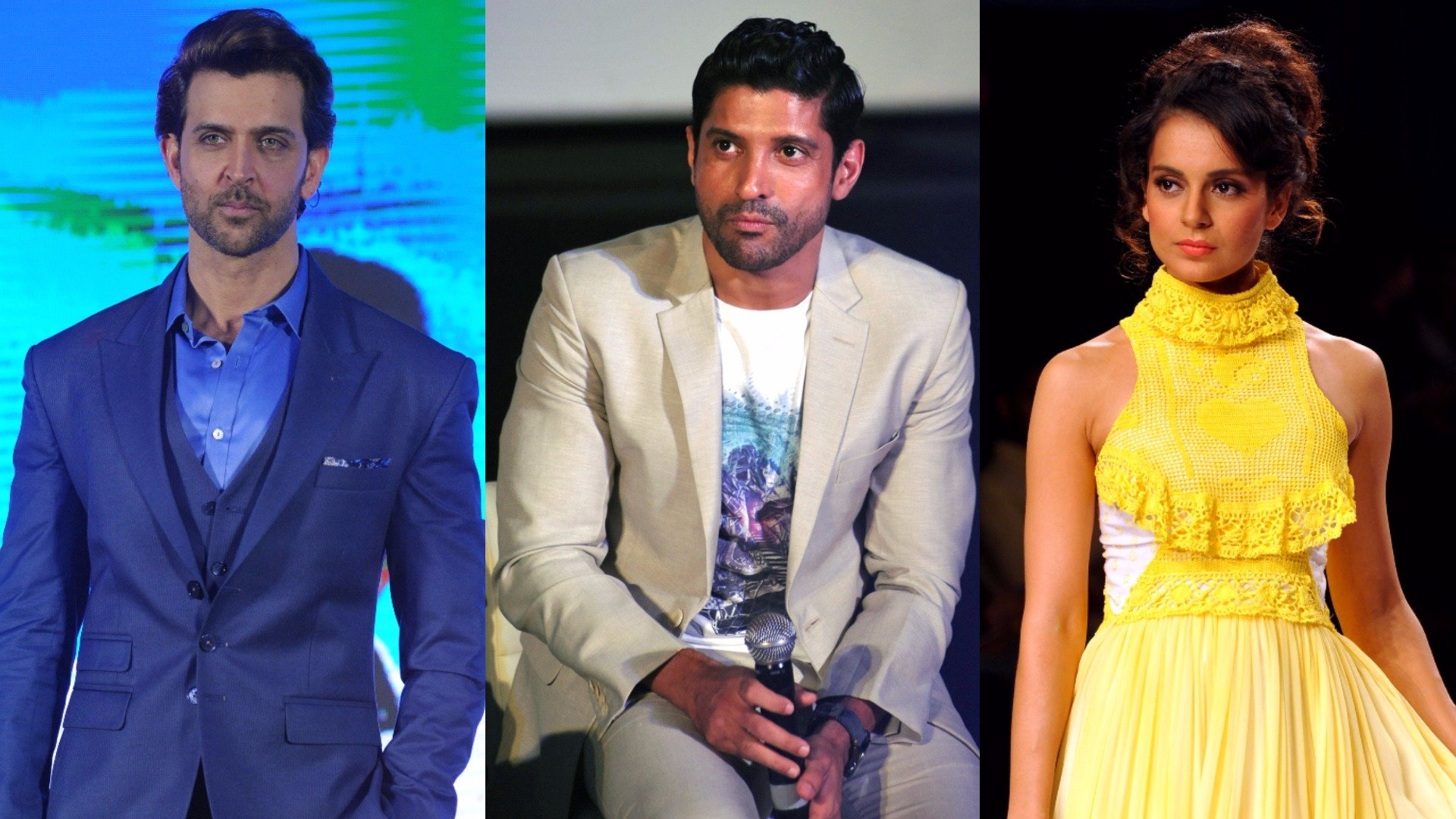 Without naming two involved parties, the 43-year-old actor expressed his worries and concerns over some sections of media who treated the case in an unfair way by only pushing one side of the story without any evidence of the claims made by the actress. 
"Some of our most reputed journalists have, consciously or unconsciously, pushed one side of the narrative WITHOUT having or presenting any evidence to back the claims being made by the woman. They've accepted her story at face value.
Farhan further mentioned that being an initiator of MARD foundation in 2013, he's aware of a few cases where men were stalked, harassed and falsely accused. 
If a woman was to receive these sort of emails from a man and she claimed harassment, what would your immediate reaction be?
Farhan further highlighted a series of events where Kangana's case in the matter seemed weak against Hrithik and concluded the post by urging people to stop vilifying the actor on the basis of unsubstantiated statements.  
This is what he posted on Facebook: 
Supporting and agreeing to what Farhan said, celebrities like Sonam Kapoor and Yami Gautam also re-tweeted his post on their  Twitter account. 


For over a year now, we had only heard Kangana Ranaut narrating her side of the story and Rakesh Roshan who's been backing and speaking up in public for his son Hrithik in the on-going spat between both the actors. 
However, the actor on Friday stood for himself and released the first-ever statement in his defence on social media. 
Here's what he said in his post: 
Following his move, several Bollywood celebrities including Twinkle Khanna and Dia Mirza came out in his support.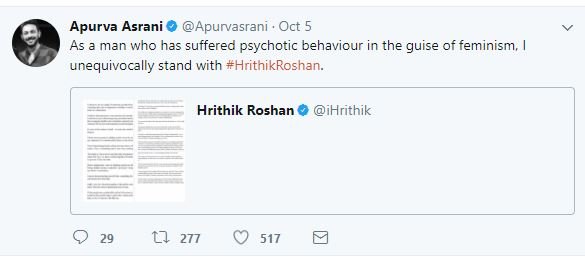 Last year, the actor had sent a legal notice to the actress for allegedly maligning his image by calling him her "silly ex" in an interview. Kangana didn't stop there and made many serious allegations against Hrithik. 
In April this year, he even filed a police complaint against the actress accusing her of sending explicit emails, stalking and hounding him.
(Feature Image Source: AFP)