Farhan Akhtar's personal life has garnered much attention from the press ever since he and his wife have announced their separation. And because the announcement wasn't as dramatic, it seems like the tabloids aren't getting much gossip to report on the director-actor and hence, they decided to do the next most obvious thing, create gossip.
On March 31, Mumbai Mirror published a piece on the director's residential problems: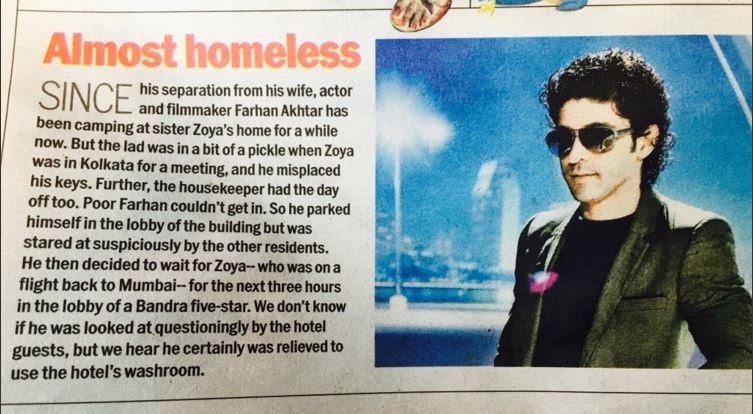 Here's the text for the ease of perusal:
Since his separation from his wife, actor and filmmaker Farhan Akhtar has been camping at sister Zoya's home for a while now. But the lad was in a bit of a pickle when Zoya was in Kolkata for a meeting, and he misplaced his keys. Further, the housekeeper had the day off too. Poor Farhan couldn't get in. So he parked himself in the lobby of the building but was stared at suspiciously by the other residents. He then decided to wait for Zoya – who was on a flight back to Mumbai – for the next three hours in the lobby of a Bandra five-star. We don't know if he was looked at questioningly by the hotel guests, but we hear he certainly was relieved to use the hotel's washroom.
The actor refuted their claims instantly and even cracked a joke on himself.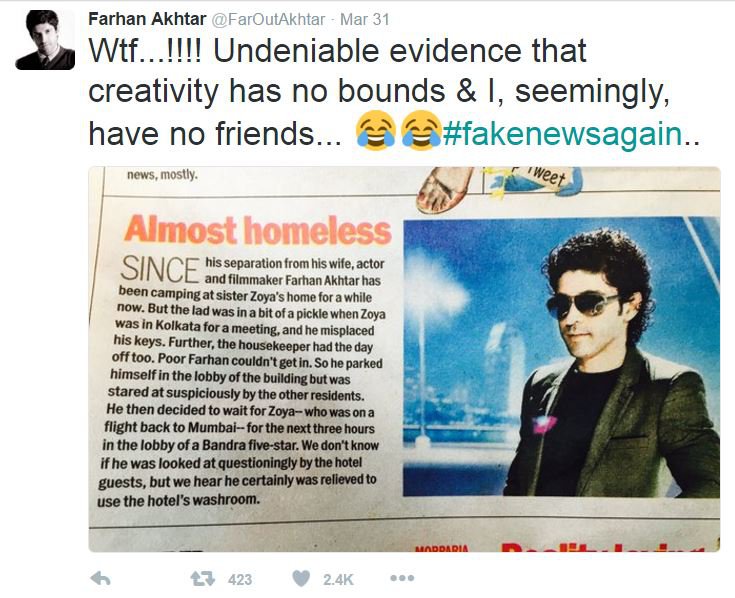 Almost homeless?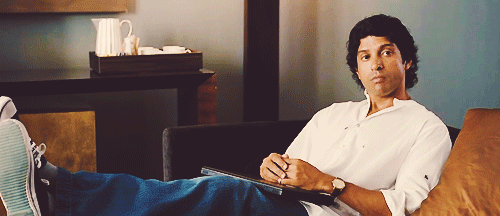 Lesson learnt? Never mess with Farhan!