Nobel laureate Amartya Sen is the subject of a documentary film 'An Argumentative Indian' made by economist and filmmaker Suman Ghosh, for whom he is an "economist with a heart". Sen has authored a book with the same name.
The film has been made over 15 years from 2002 and is structured as a free-flowing conversation between Sen and his student economist Kaushik Basu.
Eminent scholars Paul Samuelson, Kenneth Arrow, Sugata Bose and former prime minister and economist Manmohan Singh talk about their understanding of the gamut of Sen's work.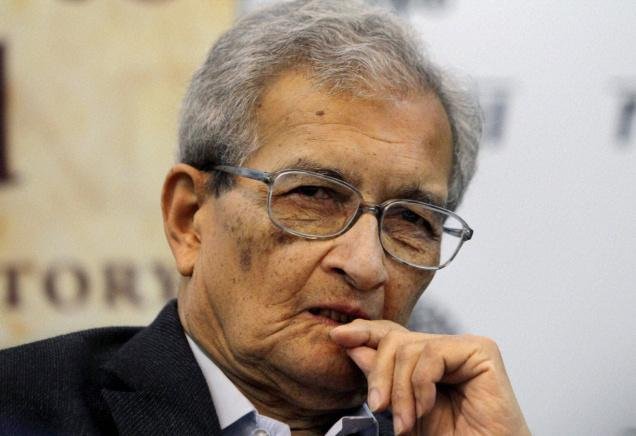 In the film Sen speaks of the social choice theory, development economics, philosophy and the rise of right wing nationalism across the world including India.
"Leaving aside the technical side of social choice the idea boils down to what can be good for society …. to tackle problems of famine and poverty," Sen tells Basu and recollects winning the Nobel Prize for economics in 1998.
The documentary also captures the response of Sen's mother late Amita Sen before her death in 2005. She tells the interviewer, "He (Sen) called me up from abroad to break the news of getting the Nobel Prize. I said I don't believe it and he pleaded with me to believe his words for once. Then I saw TV cameras and reporters crowding outside my small room at Shantiniketan (where Sen has his parental house)."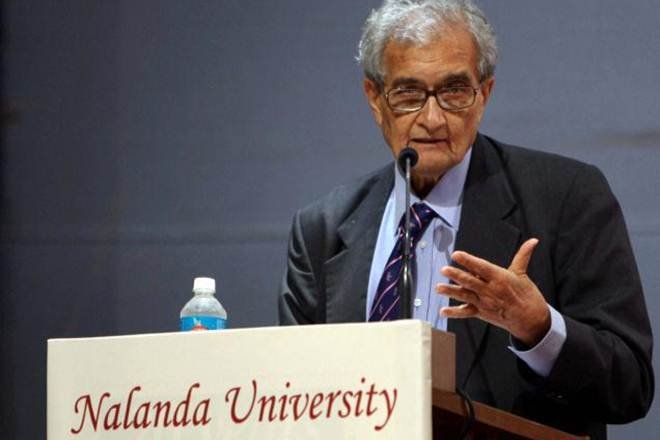 At the screening yesterday, Ghosh described Sen as a "renaissance man and a rare breed these days". "In my individual evaluation he is an economist with a heart."
Tracing the 15-year period when the film was made, he said "In 2002 when I began making the film Sen was someone on a high pedestal. But I found him very normal and down to earth. I requested Kaushik Basu to talk to him for my documentary and he was not averse to the idea."
"After 15 years (when we became closer) I shot the sequences in Shantiniketan in 2017 when the situation was very different. Lots of things are now happening in this world and lots of things are under attack. I was depressed and this documentary is one way in which I can speak on the so-called antagonism we face," Ghosh said.
Sen was himself present at the screening. Bose and thespian Soumitra Chatterjee were among those present at the screening at state-run 'Nandan' last evening.
(Feature Image Source: PTI)