The Lok Sabha elections are underway and people across the country are gearing up to cast their votes and play their part in this marvelous system called democracy. But this time, it's a little different. According to the Election Commission of India, 10% of the registered voters in this election will be voting for the first time. I was one of those voters and it's pretty likely that you're one too. Here are a few of the things you experience when you cast your vote for the first time.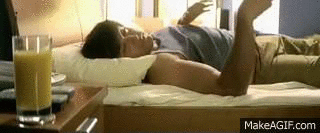 2. Feeling really proud on seeing your handsome/pretty face on your shiny new Voter ID card.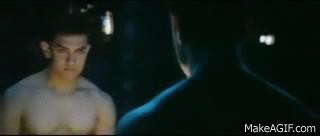 3. Getting to the polling station & seeing a 1000 people already there.
4. Running around like a head-less chicken trying to figure out what to do; but pretending that you've got it all under control.
5. Spending a frustrating 15 minutes trying to find your name on the voter list.
6. Finally getting your voting slip and making your way to the polling booth. Like a boss.
7. Face-palming yourself when you see the lines in front of you.
8. While you wait, listening to people indulge in point-less last minute debates.
9. Trying not to laugh when you hear people say shit like, "Ye Arvind Gandhi bahut honest hai. Hum toh Aam Janta Party ko he vote dengey."
10. Finally getting to the counter, submitting your slip and getting that mark on your finger. And thinking while it happens; "Now, I is citizen."
11. Signing your name on the form and making your way to the EVM. Feeling like Obama as you do it.
12. The moment of truth when you see the EVM and you almost have a last minute change of heart. "Hmm… This guy or that guy? Asli Teja kaun hai?"
13. Disregarding that change of heart and voting for who you were going to vote for all along.
14. Walking out of the polling centre, head held high and chest puffed out, nodding majestically to everyone who passes you.
15. As soon as you're done, putting up a photo of your inked finger on Facebook with some random caption like #democrazy.