The year was 1994. Six people showed up on the television scene and ruled it for 10 years. Ross, Joey, Chandler, Phoebe, Rachel & Monica became everyone's favourite F.R.I.E.N.D.S when they showed up onscreen every week and made us laugh. That laughter faded away when the show ended but we always revisit those days, don't we? 
Let's take another trip down memory lane and reunite with our favourite buddies through these photos:
1. I guess this is the same fountain where they loved to swim and play.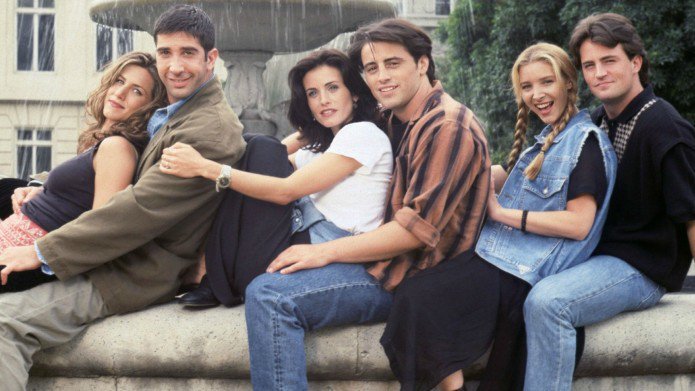 2. Chandler: "Could this scene BE any funnier?"
3. Monica being Monica and studying alone without anyone noticing.
4. Well, they tried.
5. I wonder where Ross is?
6. Oh, there he is. Chilling with his pregnant lesbian ex-wife.
7. Joey & Phoebe goofing around – Part 1.
8. Blurry Chandler, Rach, Joe and Tyrion Lannister with curly hair.
9. Pretty sure this was a retake.
10. Emma's 1st birthday.
11. Where these two had more fun than the rest!
12. Rachel pulling off the perfect mom look.
13. One final time.
14. They really look like sisters, don't they?
15. Season 11, episode 1.
16. When Chandler couldn't have imagined ending up with the photographer's sister.
17. Joey & Phoebe goofing around – Part 2. 
18. The early days.
19. Photo credit: Phoebe Buffay.
20. They always loved hanging around.
21. Monica striking the weirdest pose ever!
22. Joey looking at the host. Ross wanting to kiss Joey. Chandler wondering when he can leave.
23. Chandler: "Phoebe flashed me twice, but I did the scene to get more retakes."
24. The gang rolling in the Rolling Stones cover.
25. They did it before pouting got famous.
26. Sometimes, Central Perk is jam packed.
27. If it wasn't for the guy in the middle, Ross would've had another divorce.
28. The cast pictured with Monica's hair.
29. Yes Rach, you slept with them all!
30. When the orange couch isn't available.
31. It's just unbelievable how Phoebe and Rachel were able to fit into that small tub.
32. Of course, Monica did not want to get her sweater dirty!
33. The one that could've been.
34. Poshampa!
35. The woman who embarrassed Chandler the most.
36. Joey posing with the famous white dog.
37. Ross photobombing Chandler's MSN profile pic.
38. Joey with the 1st black man to fly across the Atlantic (F.R.I.E.N.D.S fans will get this).
39. And there were many more to come.
40. Guy in the background: "I wish I was friends with this lot."
41. When they all wanted to sit on that sofa.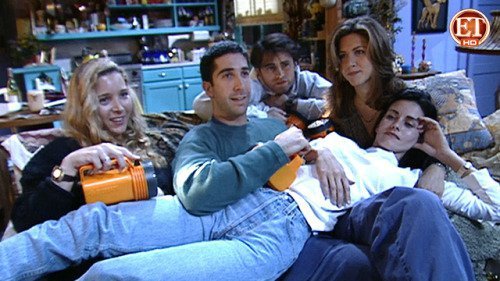 42. Chandler and Joey in character out of the show as well.
43. Like really, they just loved playing their characters.
44. Supporting each other like friends should.
45. Phoebe: "Joe, remember the time we kissed on the show?"
46. Monica: "Rachel, remember when we pretended to kiss on the show?"
47. Mr and Mrs Bing.
48. The best rendition of 'Smelly Cat'.
49. We thought they will be first to tie the knot, well they technically did, but you know what I mean. Ross and Rachel of 'Ross and Rachel'.
50. How we wish that couch wasn't empty anymore.
Photos have been sourced from: worldwideinterweb, huffingtonpost and annistoncenter