If you think Karan Johar is the most fearless Bollywood celebrity, you clearly haven't encountered Twinkle Khanna. 
The best-selling author finally made her debut on Karan's infamous couch, after years of being cajoled by close friend Karan Johar, and unleashed her treasure full of snarky jokes like only she can. For her maiden appearance on Koffee With Karan, the former actor surely made a massive impact. 
Joining her on the couch was India's most loved action hero, Khiladi AKA Akshay Kumar, who braved all of his wife's unfiltered comments, shyly sipping his coffee on the side. 
Just in case you missed on to Twinkle's electrifying statements and Akshay's adorable moments of embarrassment, you can catch up here.
1. Akshay was the 'perfect six feet of chocolate ice cream' for Twinkle  
No, these are not our words. Twinkle and Akshay were shooting for International Khiladi and that's when she first showed interest in him. At that time, she was getting over a break up. Running out of books to read and with no television to watch, Twinkle developed an interest in Akshay. She looked at him as the perfect six feet of chocolate ice cream, and what started off as a fling is now a successful marriage of 15 years.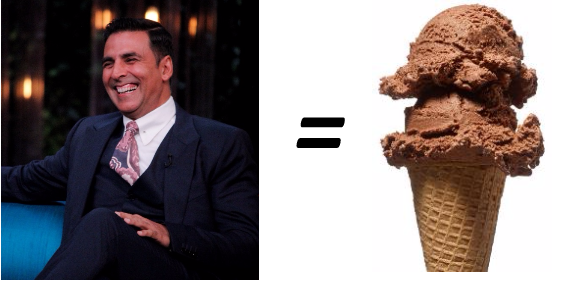 2. When Akshay had to defend his sexual orientation 
While Akshay and Twinkle's romance was blooming, mommy dearest Dimple was against the marriage. What bothered Dimple were rumours regarding Akshay's sexual orientation! She was quite convinced that Akshay liked men and to find out the truth, Dimple suggested the couple to be in a live-in relationship before they got married. Ain't she the coolest mom?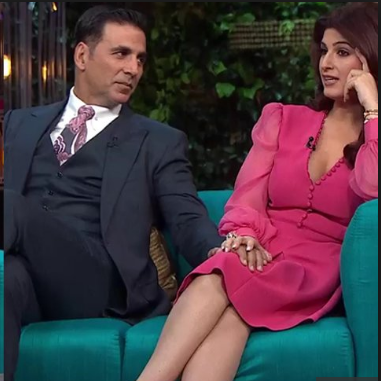 3. Akshay turned into a true blue romantic and sang Twinkle's favorite song
We've seen him fly and jump and fight in his movies. But who knew that Akshay is a romantic at heart!
Akshay performed a little gig for his beloved wife and sang Frank Sinatara's Strangers In the Night. In his husky voice, with a soft background score, Akshay danced with his lady love on the song that he had been preparing for a month.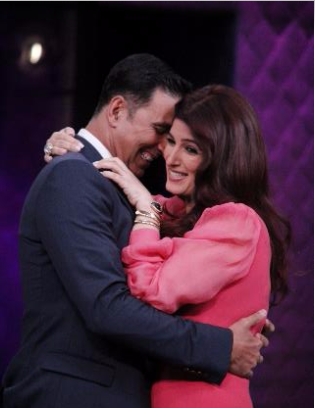 4. Tina in Kuch Kuch Hota Hai was Twinkle in real life, for Karan
Remember Tina making heads turn, while she walked into St. Xavier's College in Kuch Kuch Hota Hai? The camera pans up and it's Rani Mukherji in her glamorous avatar. Turns out, Karan wrote Tina's character keeping Twinkle in mind. He read out the script to Twinkle with a gusto of emotions, only to have Mrs. Khiladi reject it.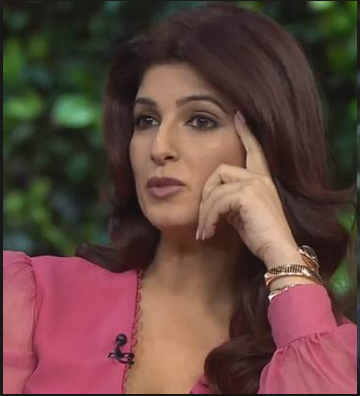 5. "Don't look at his crotch, I meant his feet"
When we say that Twinkle is filter-less, we mean it. She stayed true to her unfiltered self in the rapid fire round. On being asked that, "what does Akshay have that the Khans don't" Twinkle fearlessly said "some extra inches." She immediately clarified by saying that she was talking about Akshay's feet. She even went on to ask Karan to take his eyes off Akshay's crotch!
Now, we know what they say about men's feet, Twinkle!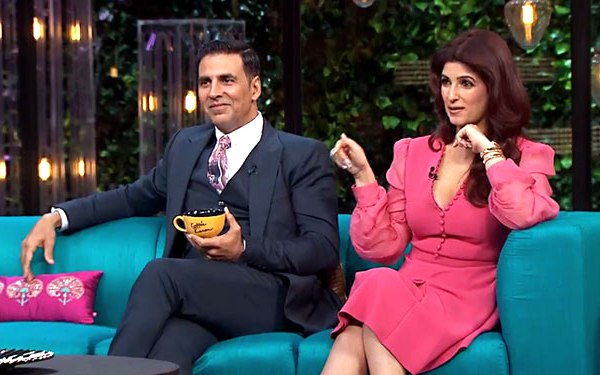 6. Twinkle left Karan speechless after throwing some rapid fire questions at him
Celebrities have legit gone on record by saying that they have been avoiding KWK because of the dreaded rapid fire round. But tonight, tables turned when Twinkle went all guns blazing and left Karan speechless. She cross-questioned Karan and had him battling tricky situations. When Karan asked Twinkle to rank the Khans, she turned the questioned to him and added Fawad Khan to the list.
We saw what you did there, Twinkle!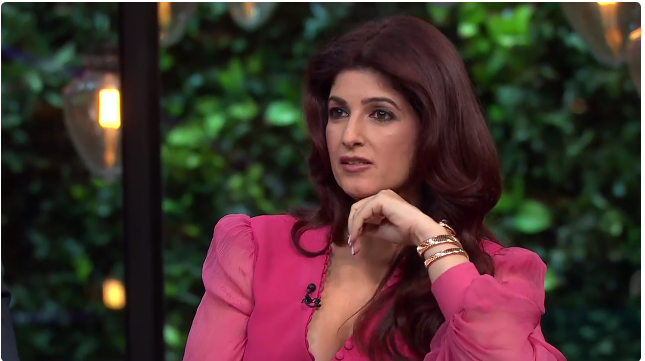 7. Karan Johar's first crush revealed
We all know that Karan was smitten by Twinkle back in school. He has openly confessed in the past that she was his first crush. But what we don't know is why did that happen. Twinkle jokingly revealed that her high testosterone levels, which at the age of 11 were almost at par with that of a man, along with her mustache, attracted Karan to her! 
What came out of this was a beautiful friendship of many years!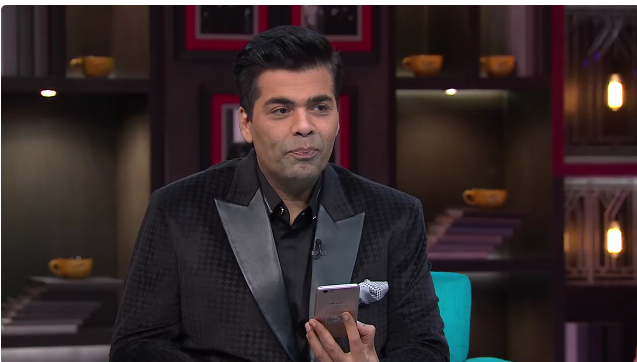 8. Twinkle was fined for unbuttoning Akshay's pants 
We've seen celebrities get into legal trouble for odd reasons, but this one takes the cake! 
Twinkle had an arrest warrant in her name for unbuttoning Akshay's pants at a fashion show. While many of you must think that this must've been an idea out of Mrs. Funnybones' head, it was actually Akshay who convinced her to do the deed. In the name of public obscenity the couple was charged, and one of the two had to pay the price. Akshay walked free and Twinkle had an arrest warrant filed in her name.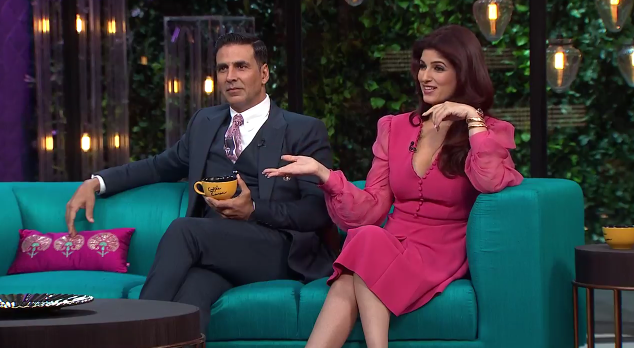 From revelations to gossip, tonight's episode proved everything that KWK stands for. And for the first time we saw someone give Karan a dose of his own medicine, making Twinkle's KWK debut tough to beat! 
Koffee With Karan Season 5 airs on Star World and Star World HD every Sunday at 9 PM.
All images have been sourced from Star World