We're three weeks into the IPL and the fever seems to be at its peak RN! And, when we talk about IPL, there are two types of people who ship the tournament; one who actually likes cricket and the other one, who is only up for deals around the season. Well, I'm the second type 'cause who doesn't love free offers?

So, if you're also like me, then, I have something for you. Wanna know what's it? Keep reading…
CONTEST ALERT PEOPLE!
Catching up with news, Frooti has come up with a new contest which will be easy-breezy for social people like us. But, what exactly do you need to do?

So, all you need is to post a picture, posing with your friends, on your social handles telling why you guys are the best participants. And, if you win, you'll get a chance to meet the CSK team and have a luxe experience with them. Exciting na?
And to make your entries count, you need to tag @thefrootilife on Instagram or @frooti on Twitter using #CSKFrootiDrinksMan. And guys, this step is mandatory!
Confused? Check 
this
 out! 
Posting a picture with a cool caption, is that all we gotta do?
Well, that's pretty much it but, another fun thing that you can do is follow the official 
Instagram
 and 
Twitter
 page of Frooti. And, and, and, don't forget to re-tweet the related tweets and give them a thumbs up on 
Facebook
 as well. Wondering why am I asking you to do these? Alright, firstly, each step will give you 1 point and secondly, you can be updated about the contest throughout the season. So, I guess that makes it quite important!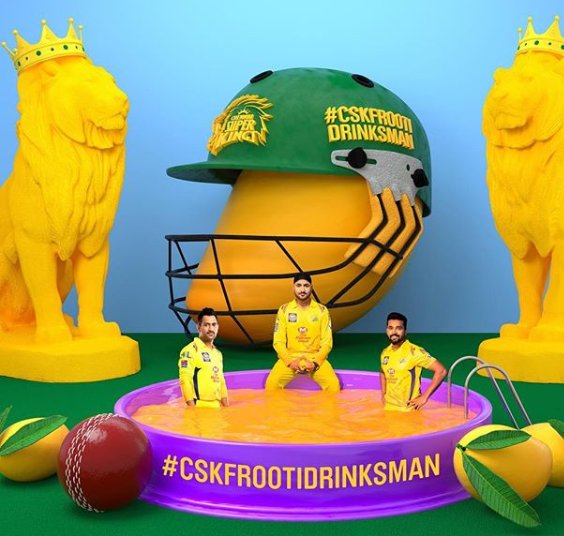 Other than that, you can also win 3 points for every referral, which means, your so-called busy friends can actually help you in winning! Chalo, kuch toh kaam aaye mere dost!
I know its challenging to get your friends into the game but, who's gonna say no for meeting the CSK stars?
Well, just go and tell your friends that they can meet their favourite cricketers like MSD and Bravo if they win this contest. I bet, they can't say no after that! So, get your entries done and make sure that all steps are taken seriously 'cause who would wanna miss the perks of a free stay with the team!
I'm already convincing my friends to work on my referral and I guess, you should start too. But, before that, watch this!