You know, right before I was about to go for Race 3, I happened to read this comment under a review of the film.

Well, guess what, I was one of the lucky few who'd booked a 3D ticket. So for a split second, I wondered whether I should be taking the risk. 
So what if it had the biggest opening of 2018 so far? I had my reservations regarding it.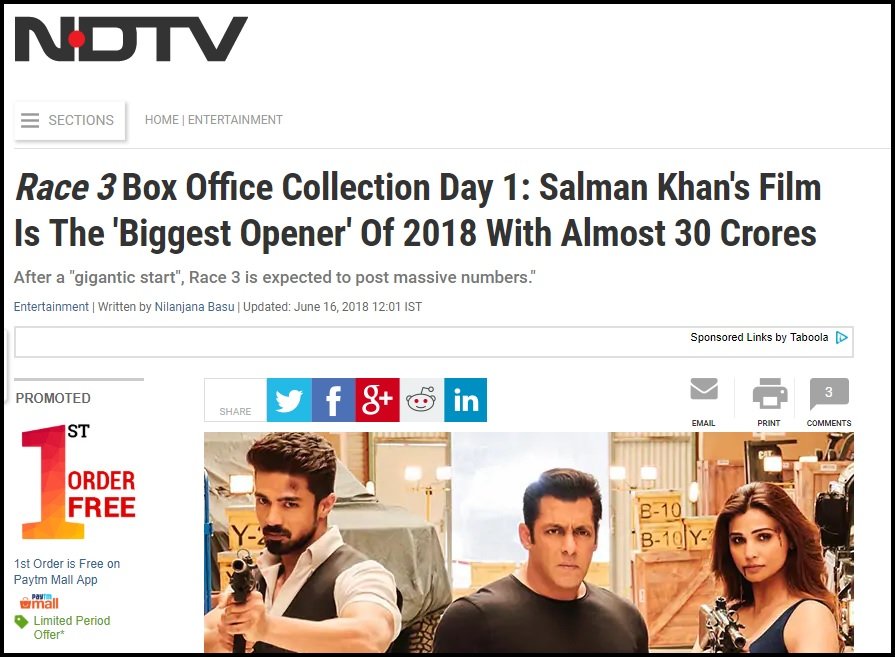 But now, 2 hours and 46 minutes later, here I am feeling so happy that I went. How else would I have witnessed these amazing things the movie offers?
Needless to say there are major spoilers ahead, so read it at your own risk.
1. The most amazing brand placement ever!
By now, we all know that a lot of brands love to tie up with movies to promote themselves. But then Baba elaichi is not just any other brand, right?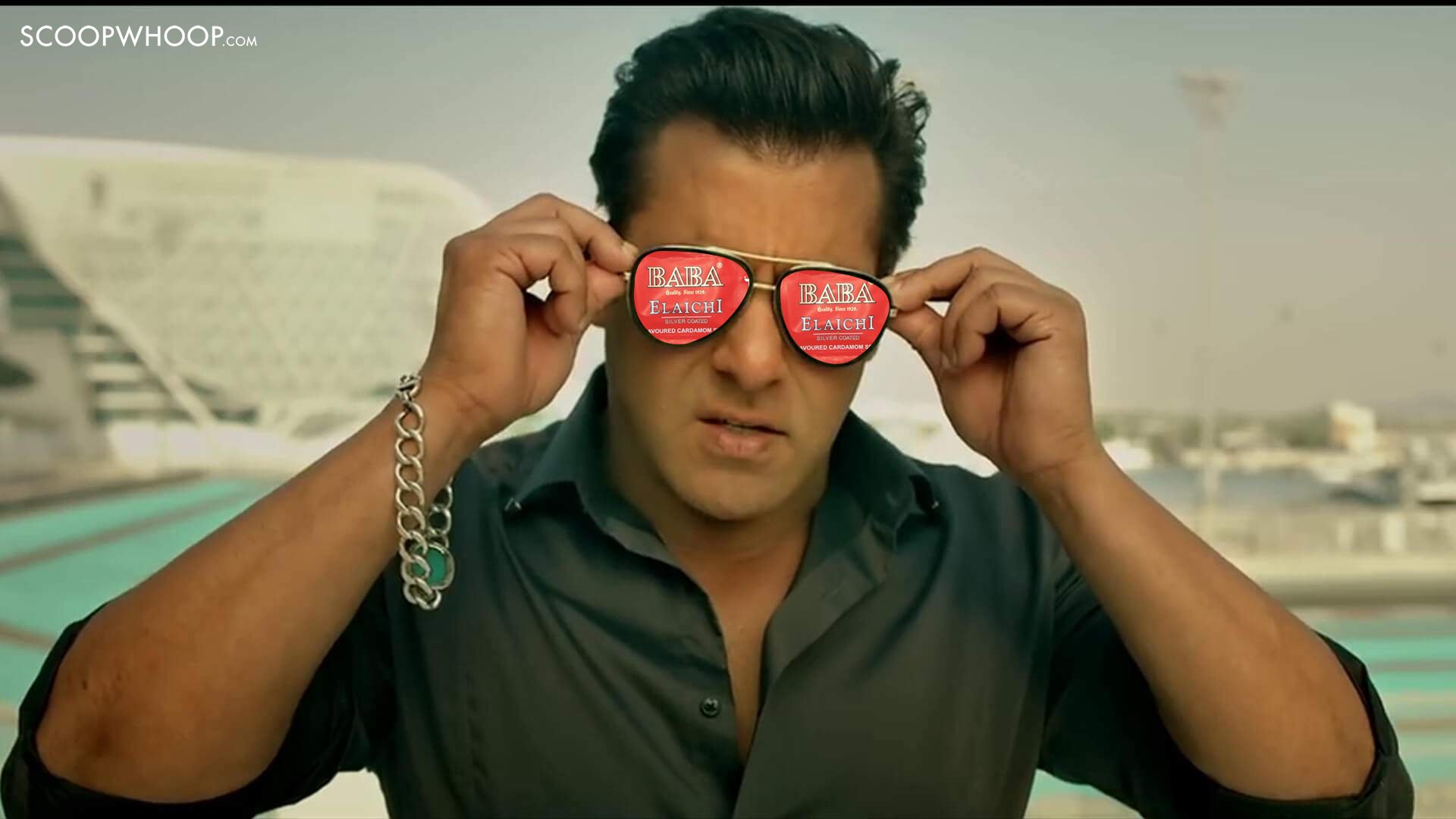 In one part of the film, Anil Kapoor, who's now a very successful arms dealer, goes on a nostalgia trip thinking about how he'd started his business.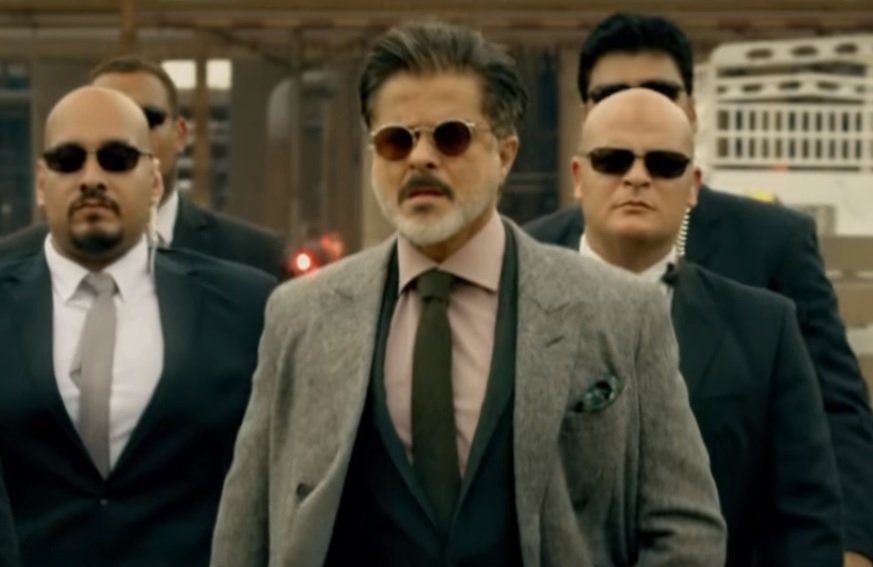 "Maine aur mere bhai saab ne bahut mehnat kari", he says.
And then…
We immediately see a shot of them both tearing a packet of Baba elaichi and popping the contents into their mouths.
Because hey, thodi mehnat acchi breath ke liye bhi karni padti hai, amirite?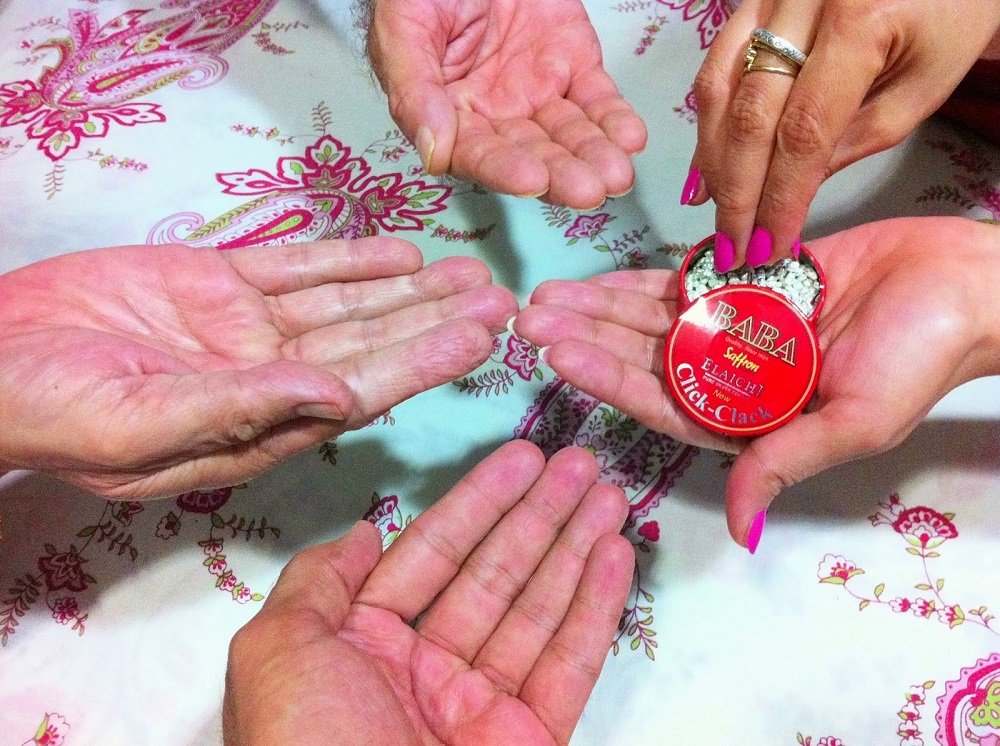 But Baba elaichi isn't the only brand that gets such amazing screen time.
There's Dell laptop as well.
In one scene, Saqib Saleem is trying to poison Bobby Deol against Salman Khan.
"Teri bandi ko le jaayega woh!" he says.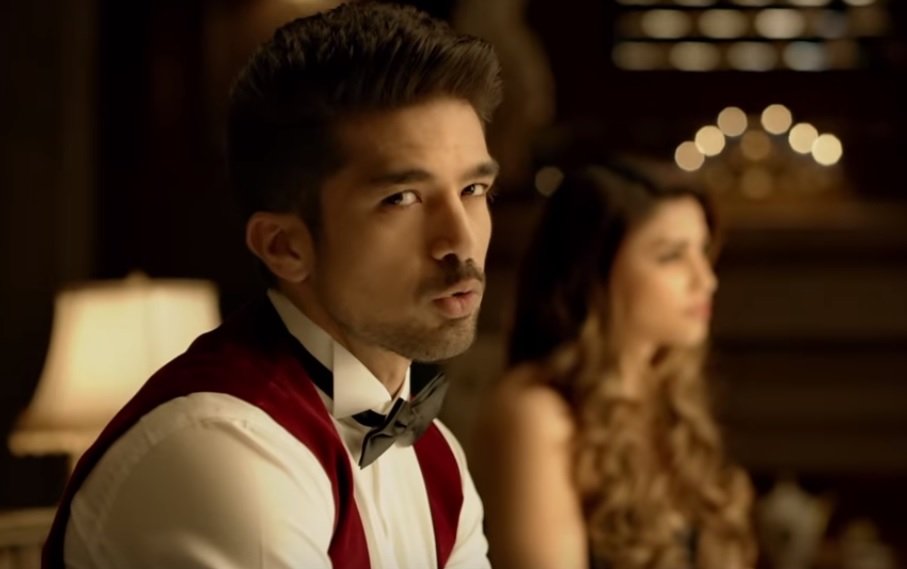 And that's when Daisy Shah interrupts and says…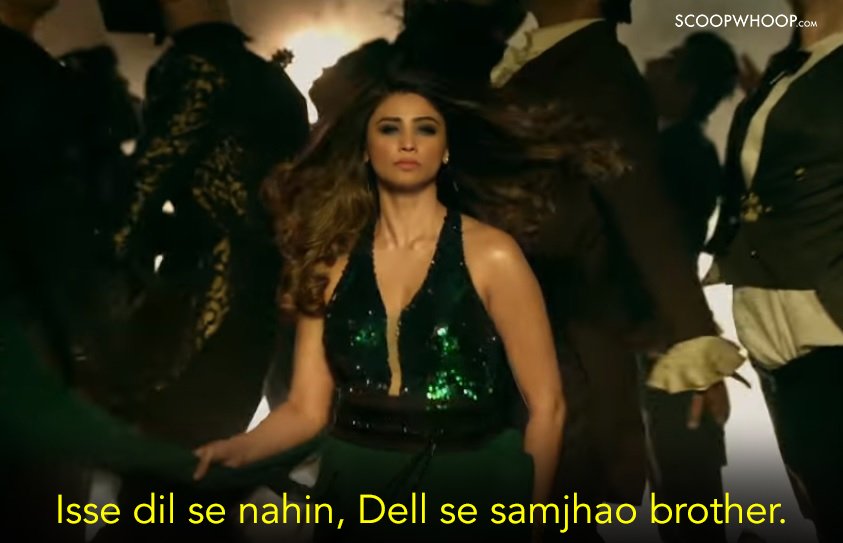 No prizes for guessing what the next scene is.
Yup, a close-up of a Dell laptop opening.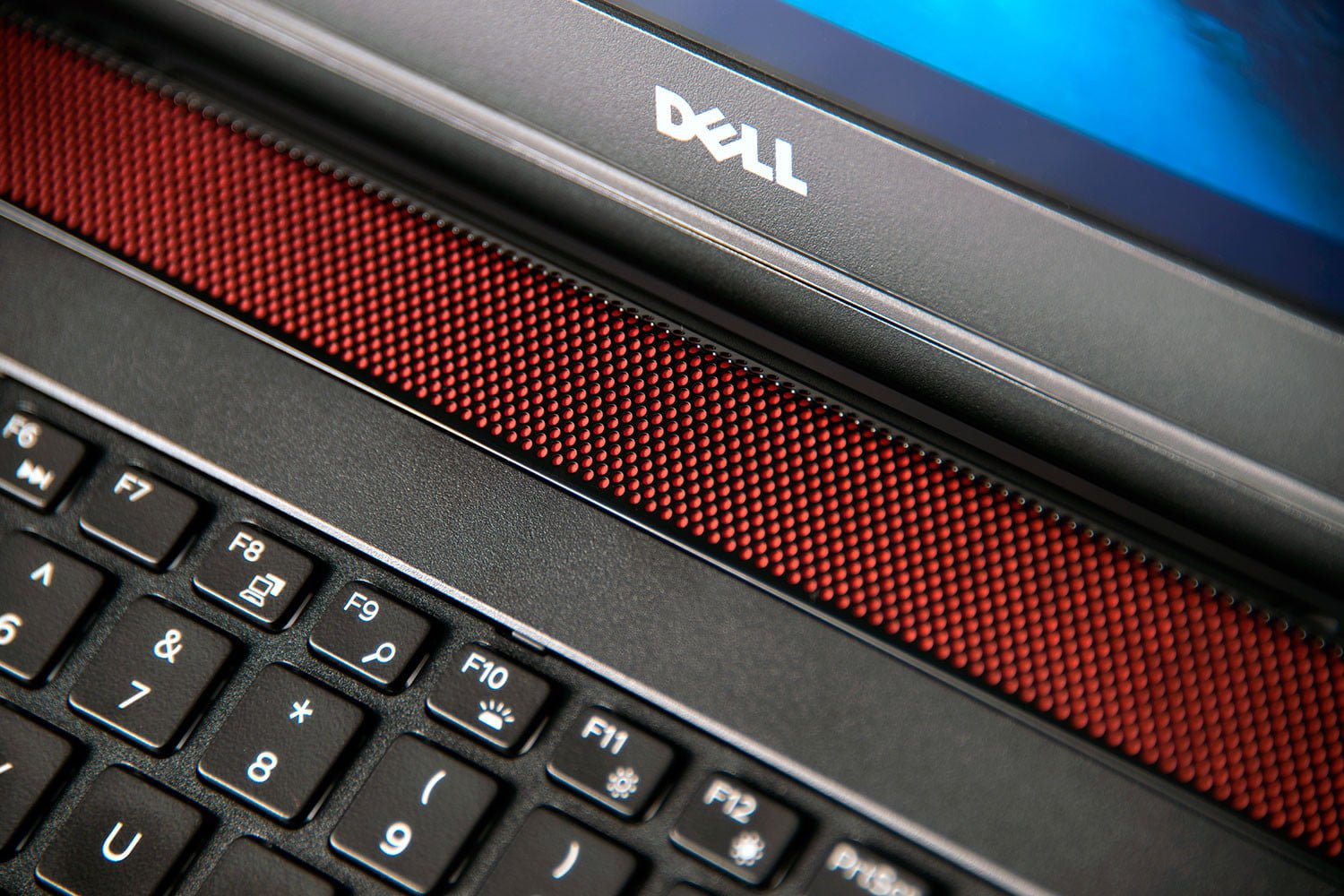 In yet another scene, Jacqueline Fernandez is mad pissed at Bobby Deol so she leaves his mansion.
But where does she go?
Well, the makers make sure you know where she's going because they make Bobby, Salman and Jacqueline say it.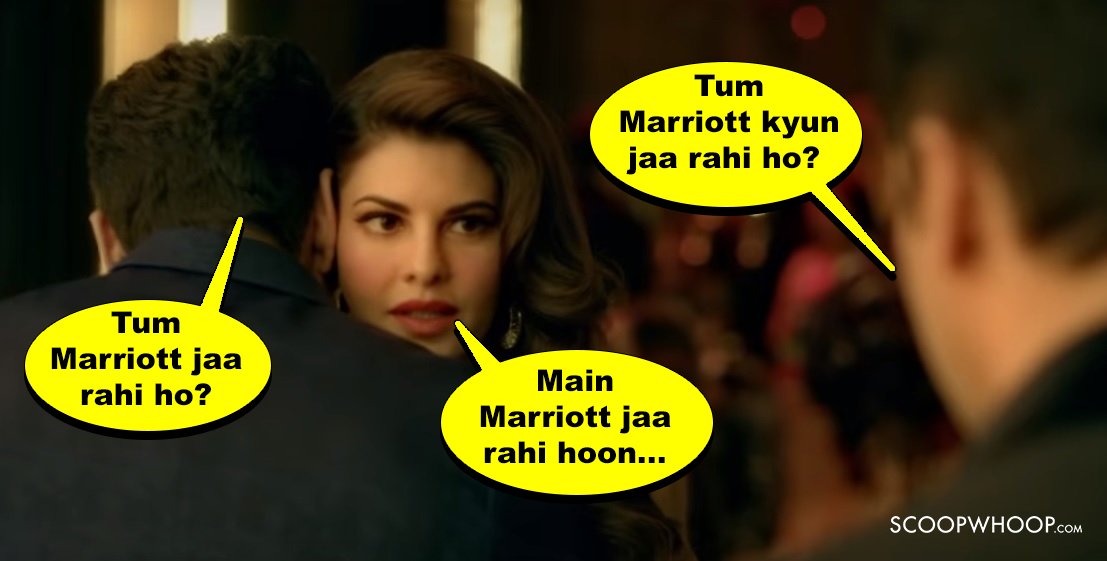 2. Saqib Saleem's anger management.
So Saqib Saleem has been shown as this bratty rich kid, who's always angry. 
Like no matter what happens, he's always angry.
"Hey Saqib, How are y – – -"
"SHUT UP!"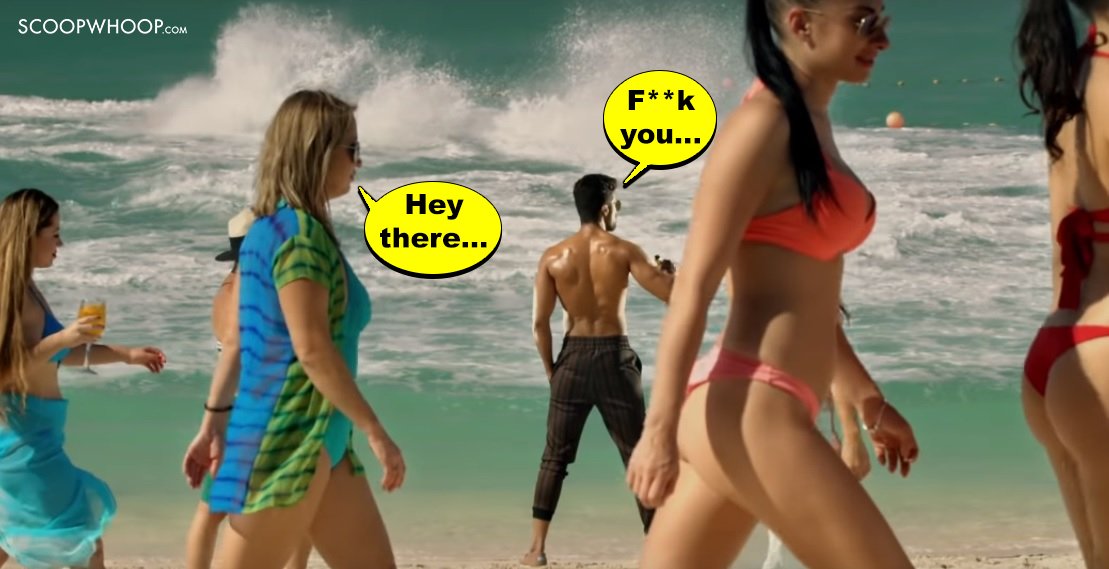 But then surprisingly, his anger is reserved for him and him alone.
Because in one segment, he's fighting with a couple of goons…
He finally gets a hold of one of them…
Picks up a glass bottle…
And…
Breaks it on his own head.
Wow…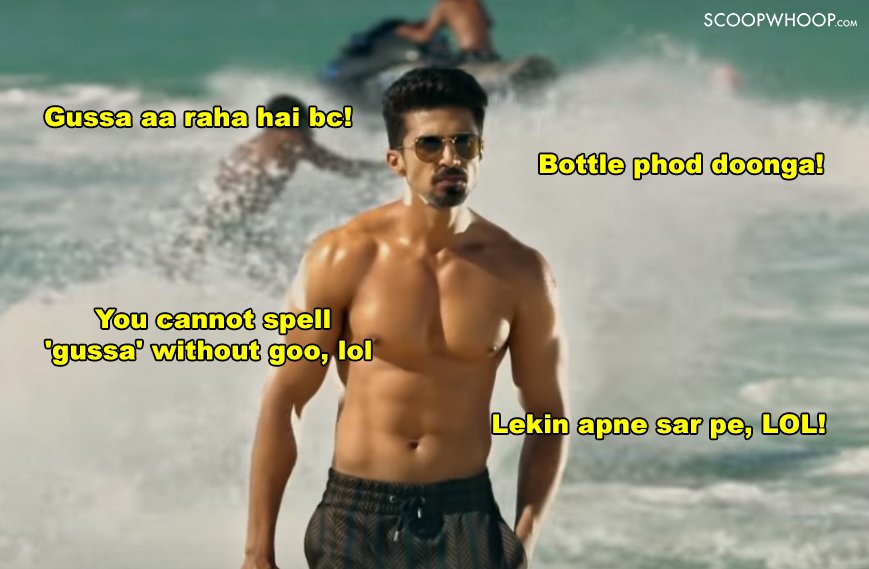 3. It's a bird! It's a plane! It's… Sal-Man!
Come to think of it, walking has become too mainstream.
Which is why,
Apna bhai,
Believes in touching the sky…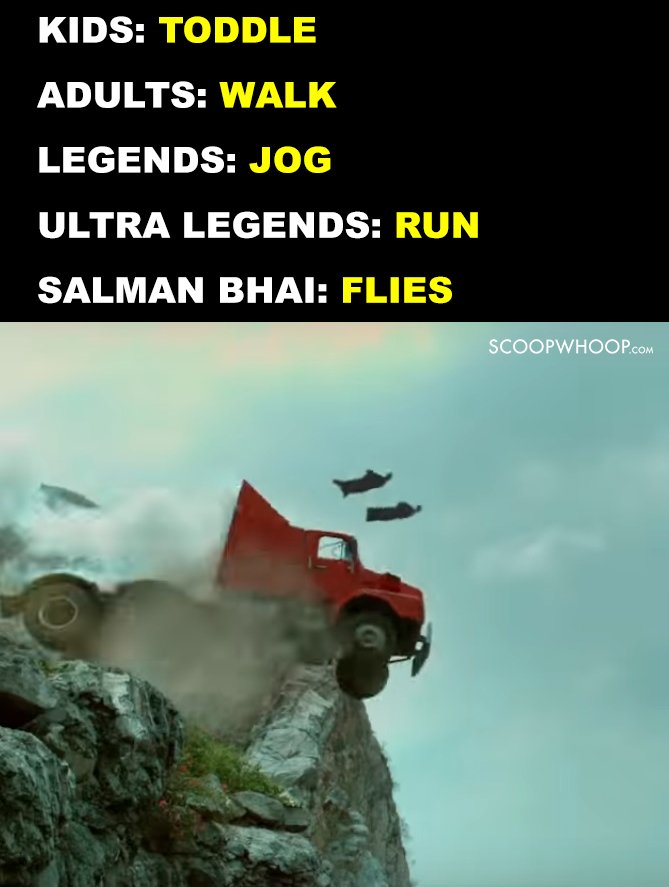 There's this one scene where Saqib and Daisy are in grave danger and only, and I mean ONLY Salman can save them.
But he's nowhere to be found.
Why? Because he's conveniently standing at the edge of a skyscraper contemplating the wind direction.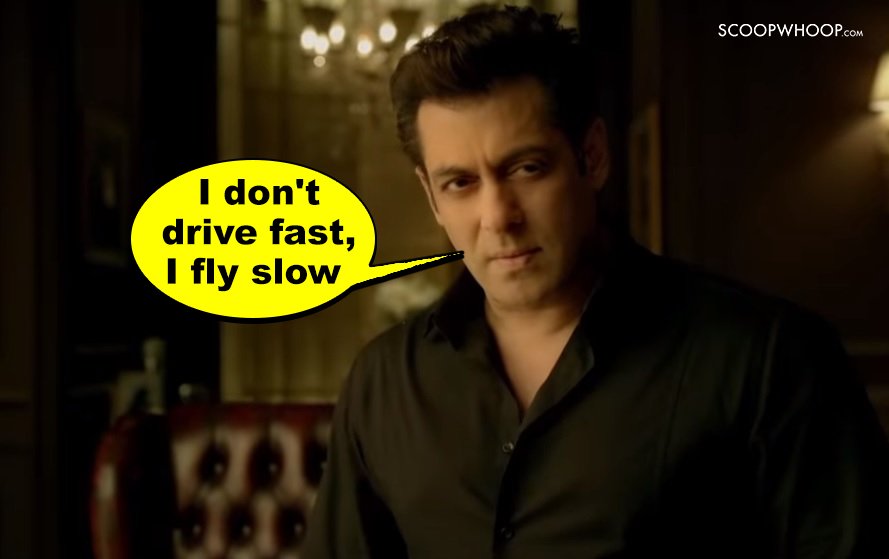 But he also happens to be one of the producers of the film.
Which is why, ever since he found out that fuel prices have increased, he decided to save up on the fuel money by just flying instead.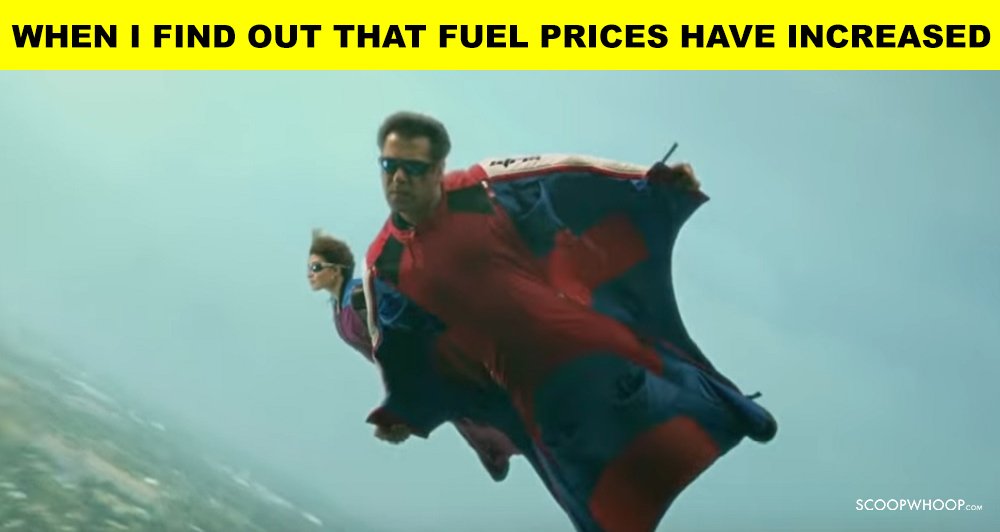 4. Salman's 'weird' way of wooing Jacqueline Fernandez.
When it comes to wooing girls, bhai believes in taking the road less taken.
Like calling the girl he likes 'weird'.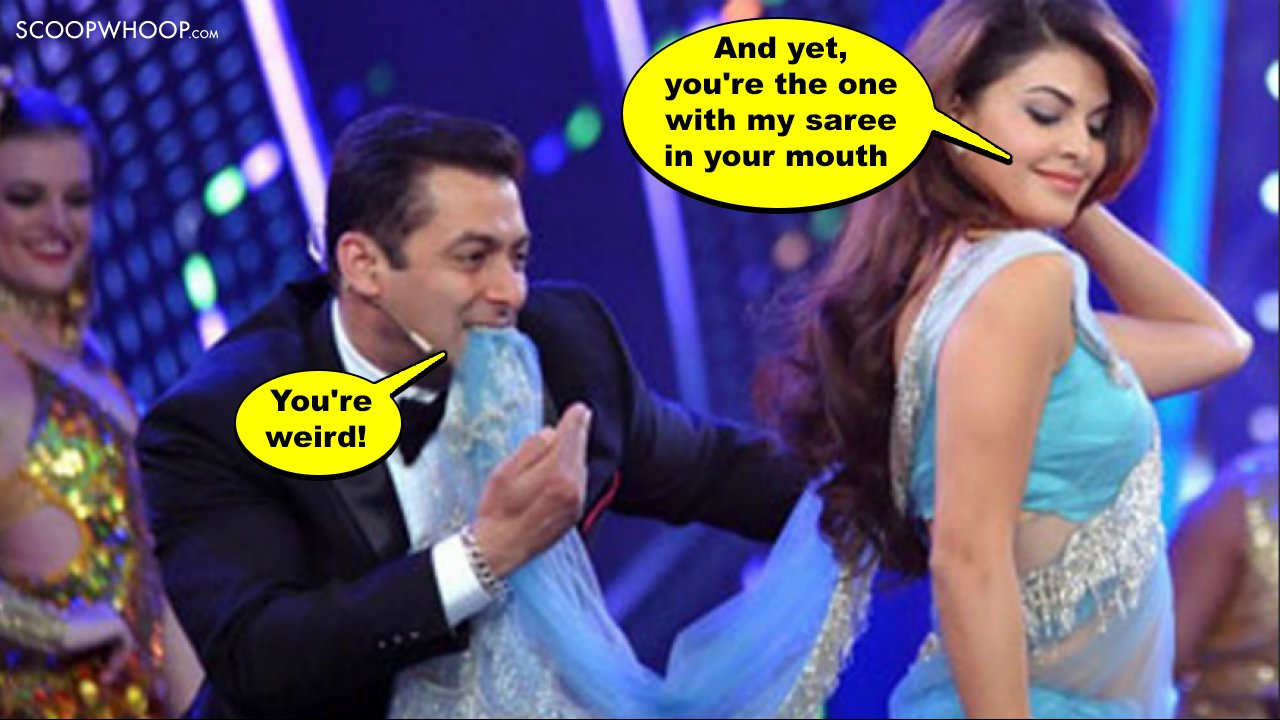 Salman sees some goons eve teasing Jacqueline. So he sends some of his bodyguards to shoo them away.
Just so that he can start eve teasing her.
WTF!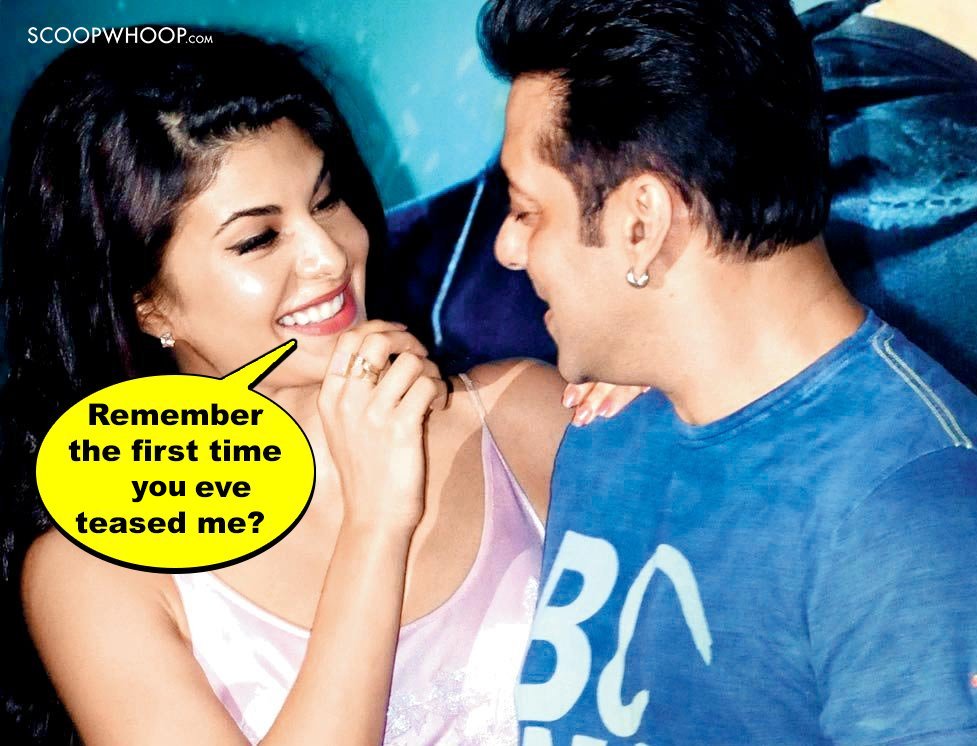 Jacqueline soon makes it very clear, that she just isn't interested to which apna bhai says "You're weird."
Lol, right? Because how 'dare' she protect her dignity.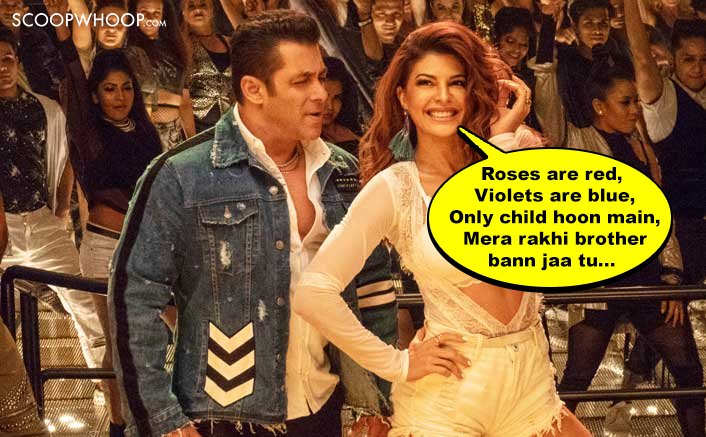 Salman then follows her to her room where she again asks him to leave her and threatens to call the security. 
After which she goes to her room, and screams "I'm so stupid!"
*Facepalm*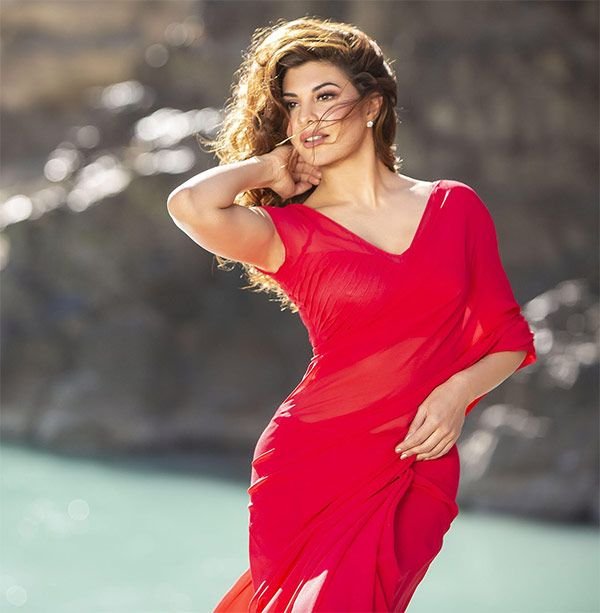 Salman overhears her exasperatedly stupid remark and well, by the next scene, they're a couple now.
Wow, talk about speed dating.
5. The movie turns Bhojpuri midway.
Like I'm not even kidding. So in the film, Anil Kapoor hails from a place called Handia in Uttar Pradesh.
One day, a man from his native place comes to meet him.
And Anil gets so excited, he starts talking to him in Bhojpuri.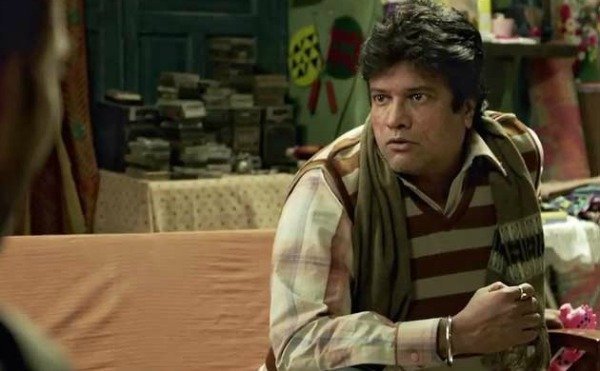 But the problem is that Anil continues to speak Bhojpuri even after the character has left. 
And then for the next 15 minutes, everybody speaks only in Bhojpuri.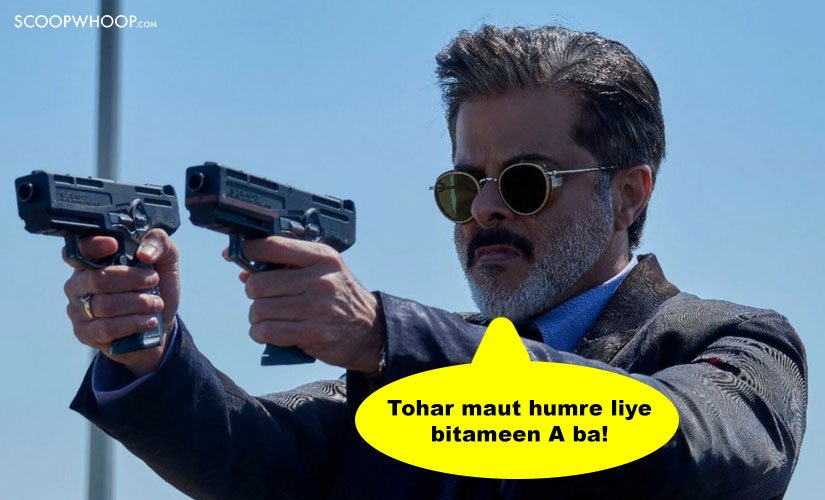 And I honestly felt that they'd changed the audio track.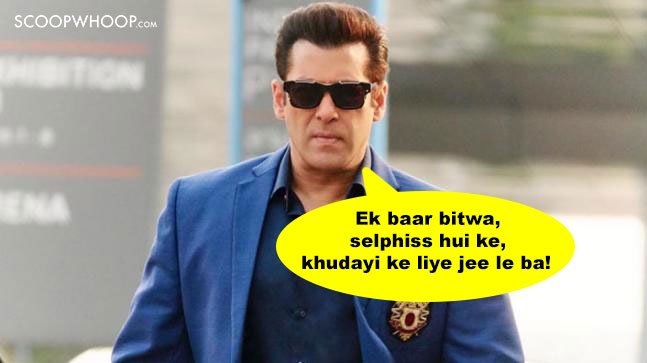 6. Bobby Deol ka plot twist.
So in the climax, Bobby Deol and Salman Khan have a huge fight after the latter finds out that Bobby is actually Anil's real son.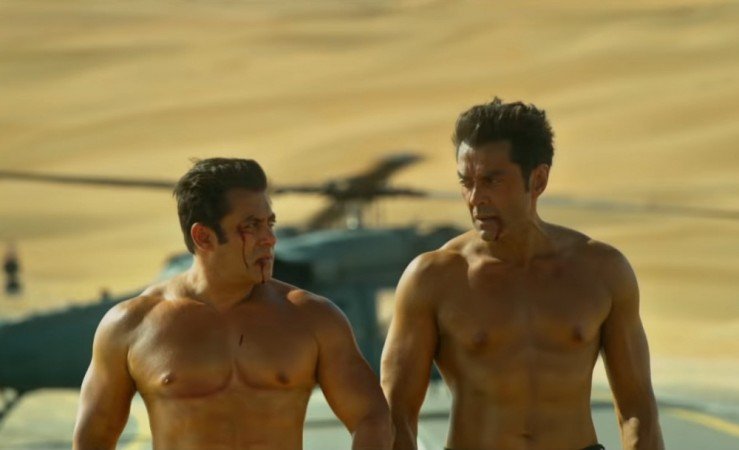 However, once the fight is over, Bobby admits that he'll never repeat his mistakes again.
And willingly gets himself arrested.
But then, in the end, we see a very menacing Bobby grinding his teeth swearing revenge. 
And we find out that Race 4 is definitely happening.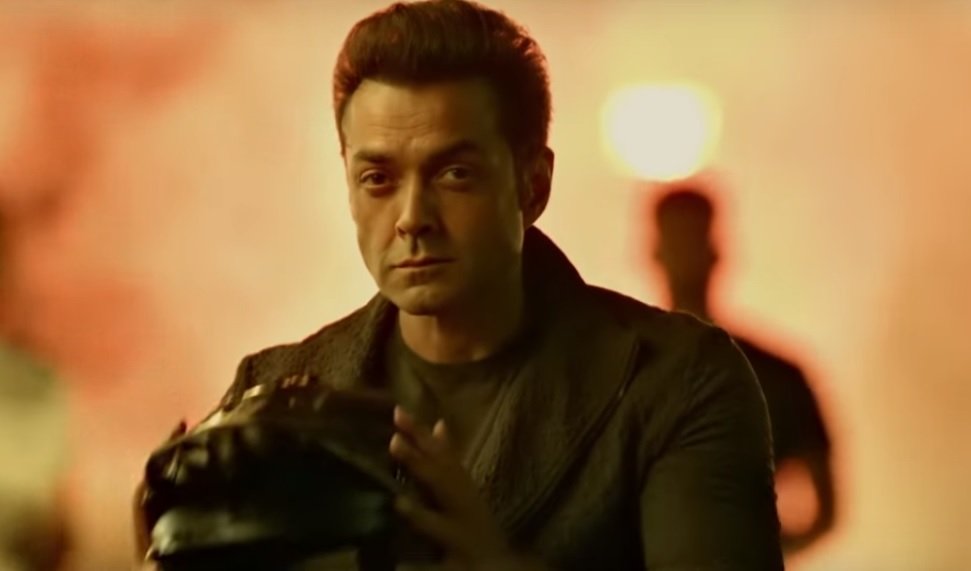 Can't wait for Race 4 for more such awesomeness. *Vroom vroom*