Koffee With Karan has had some of the best people from the Indian film industry. And Karan Johar has made them say some of the funniest things that we wouldn't have normally heard if they weren't on that couch.
And the latest episode with SS Rajamouli, Prabhas and Rana Daggubati was no different. 
1. Baahubali sure likes to keep his distance. Not a bad habit if you are this famous!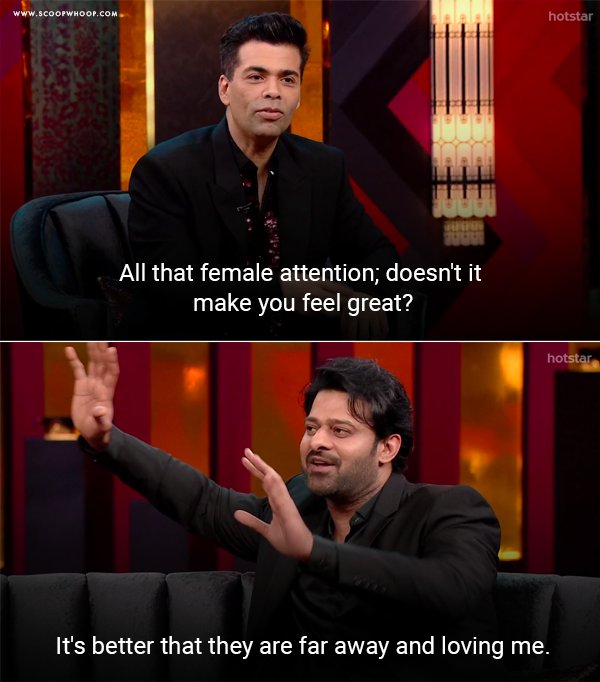 2. That kind of commitment though. And for years!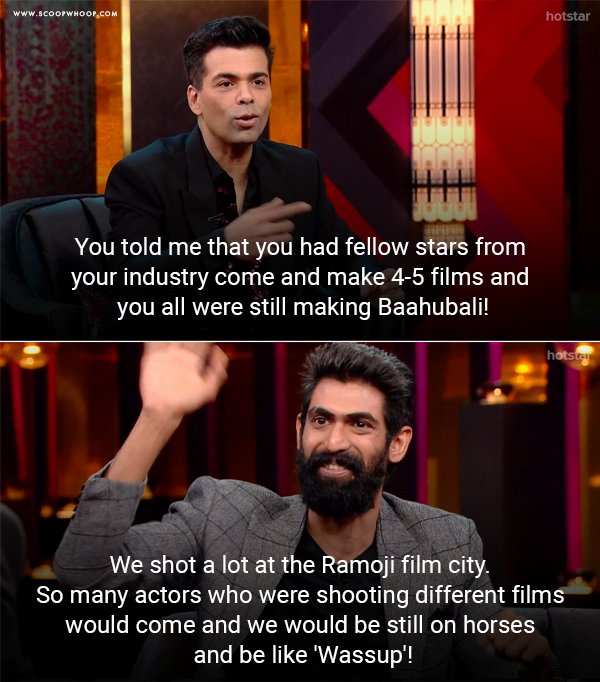 3. Trivia: Baahubali didn't really become a hit till the evening of that day. 
Boy, that would have been such a scare.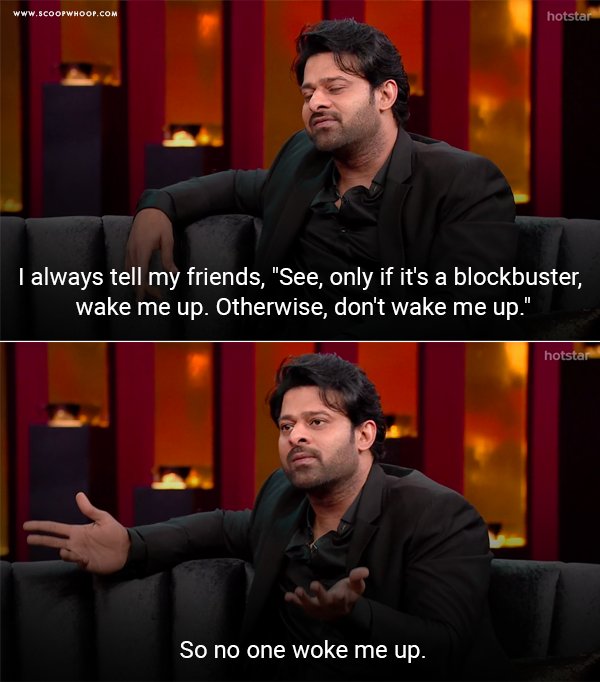 4. Baahubali is a foodie. Of course, have you seen him?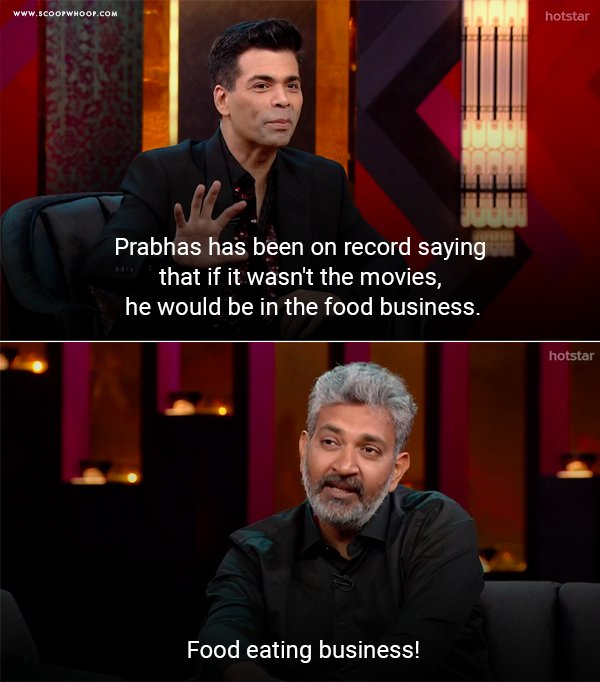 5. Talk about being a brat!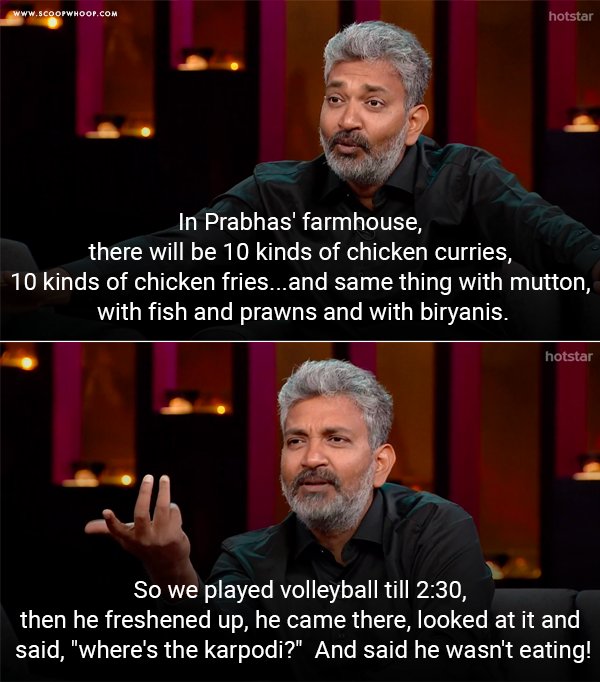 6. Life goals, right?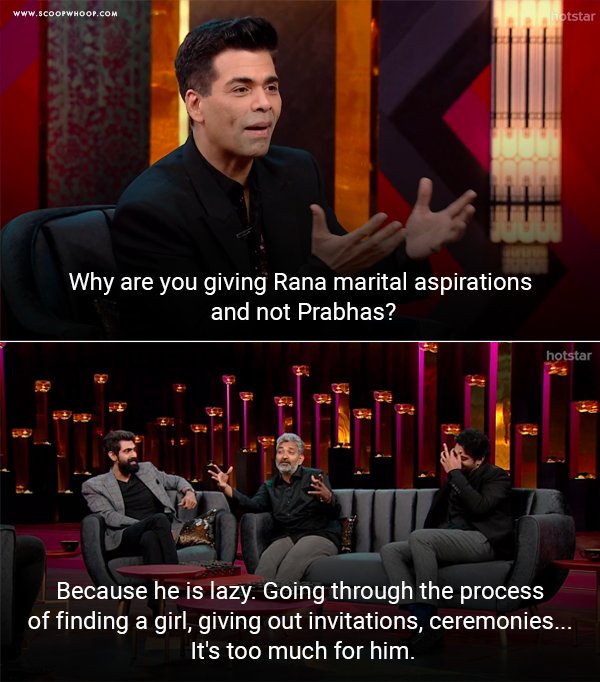 7. This is literally every friend ever!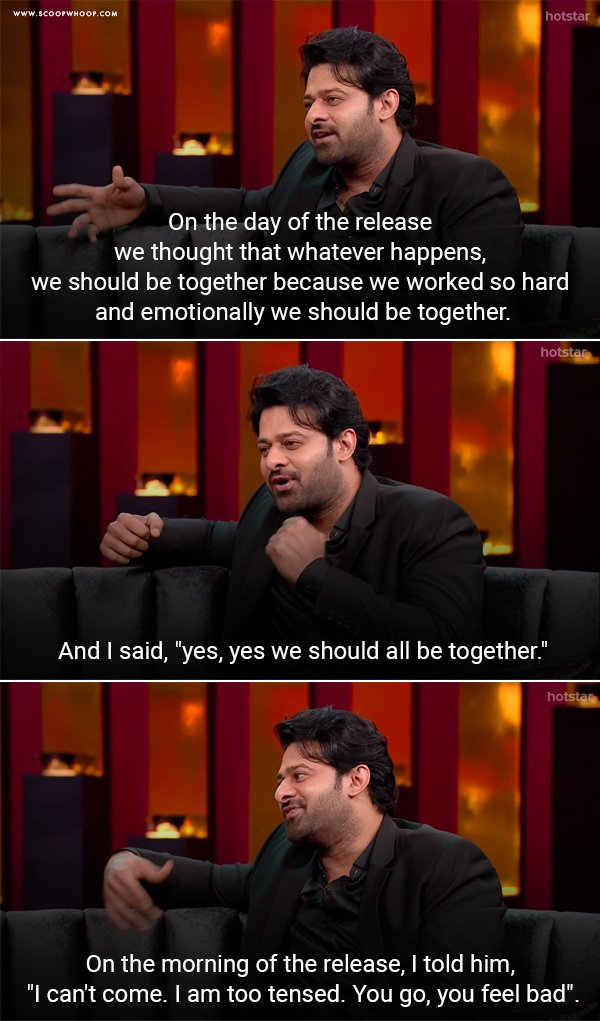 8. A true chhupa rustom, isn't he?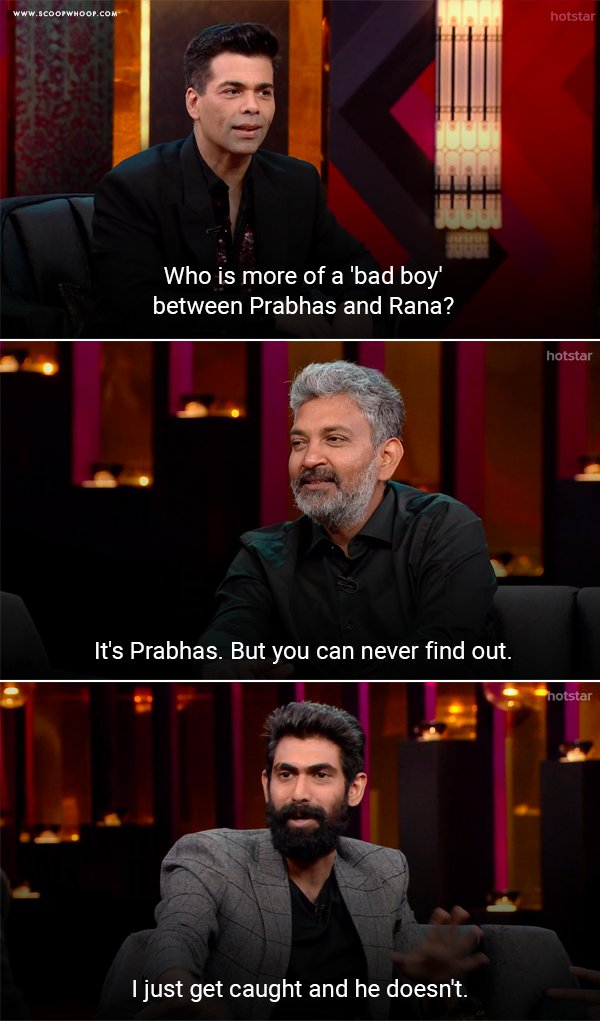 9. Prabhas' lazy stories are the best.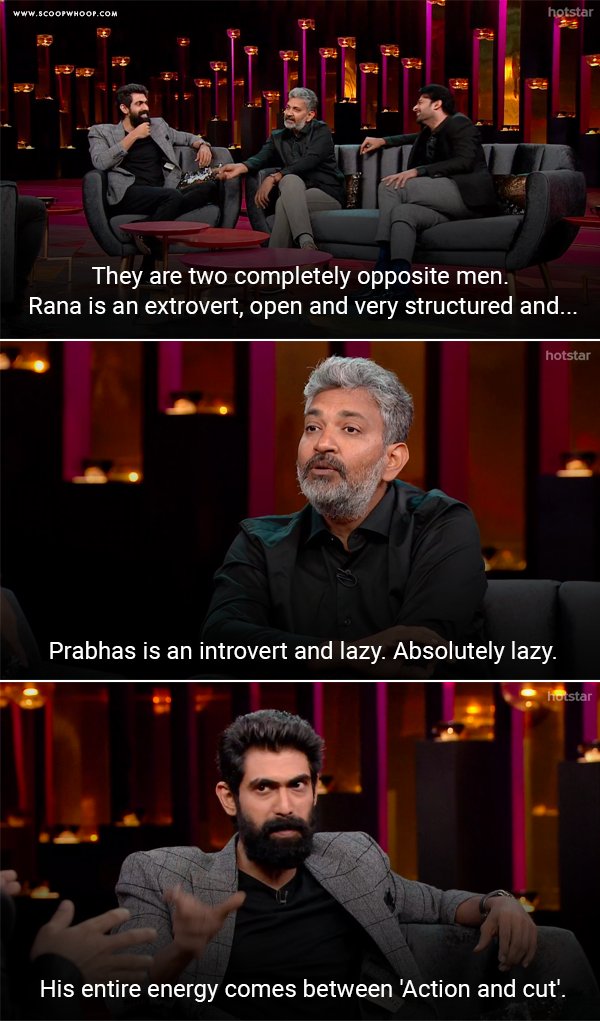 10. All you married friends out there, you hearing this?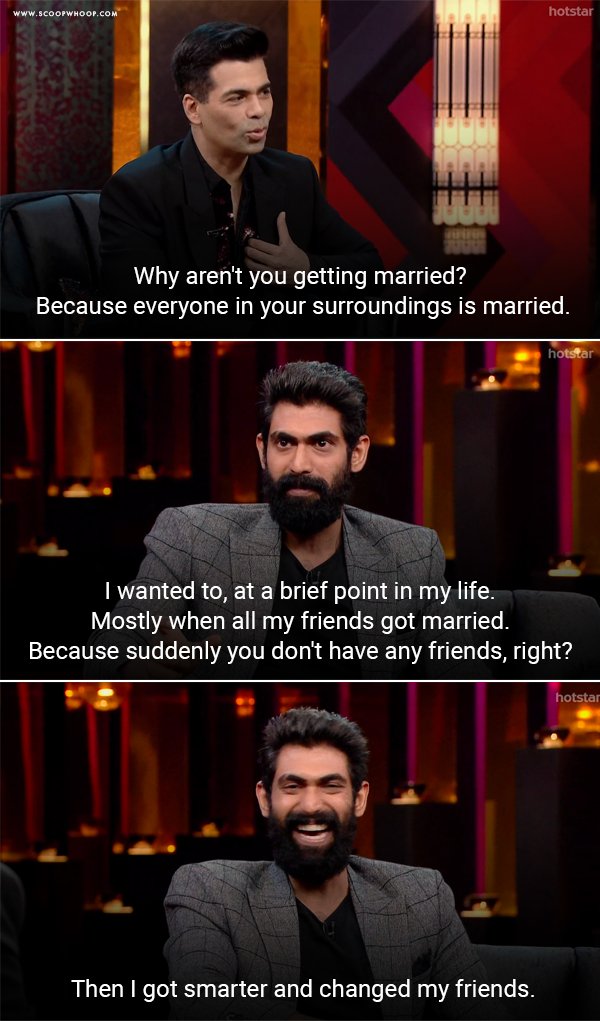 You can watch it here. 
This was a really fun episode. You gotta watch it, if you haven't!