Koffee With Karan's latest episode had Akshay Kumar and Ranveer Singh as guests, and it started like this.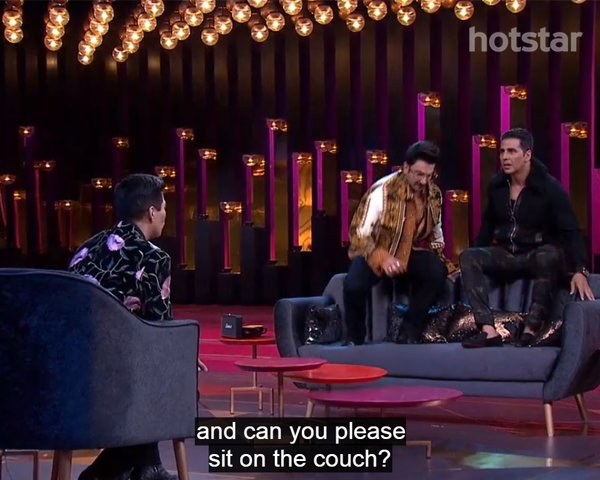 After watching that, we were expecting the show to be full of madness, energy and laughter. And it was. 
I mean, when you have Ranveer *excited* Singh in a room, things are seldom dull or boring. And Akshay Kumar, even though subtle and calm, was a delight with his witty one-liners.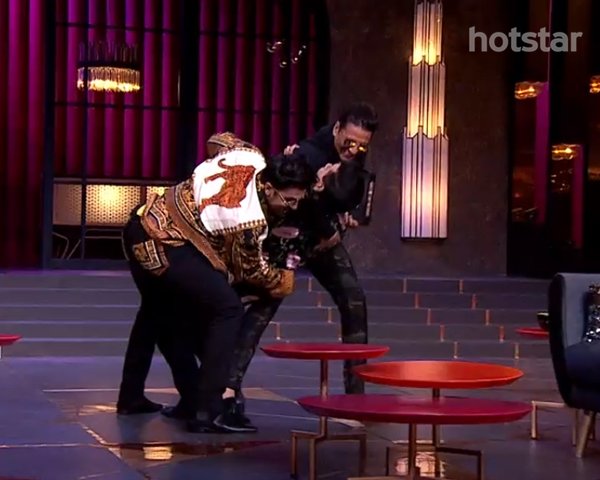 Talking about the first time the two stars met, Ranveer said he had went on the set of an Akshay Kumar movie in hope of meeting him and had a pretty terrible haircut at that time.
But to his surprise, Akshay tapped him on the shoulder and said: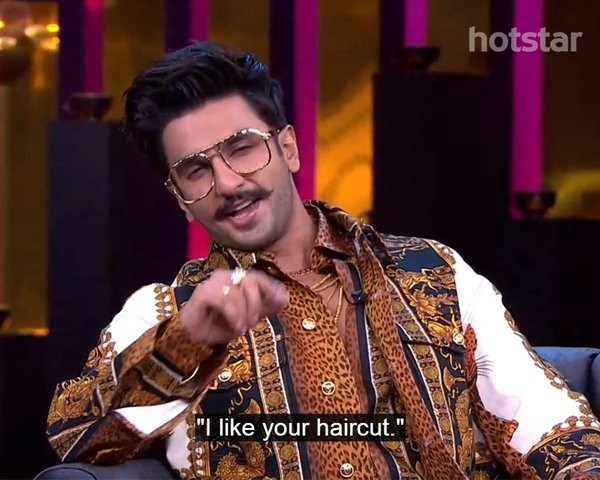 Looking at the picture from that day, Akshay's response was totally hilarious.
*Also, Ranveer was correct, that haircut does look weird.*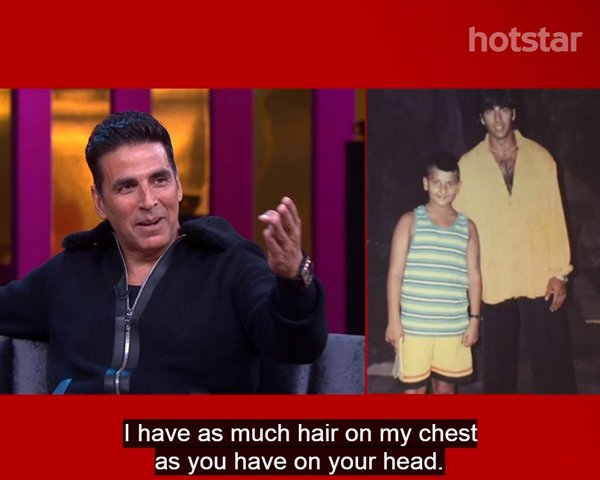 Now, every time Ranveer would impersonate Akshay, he would talk in his 'iconic' voice.
But Akshay wasn't impressed.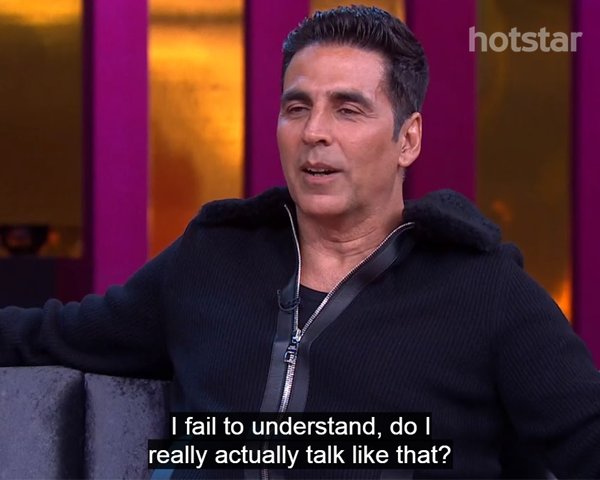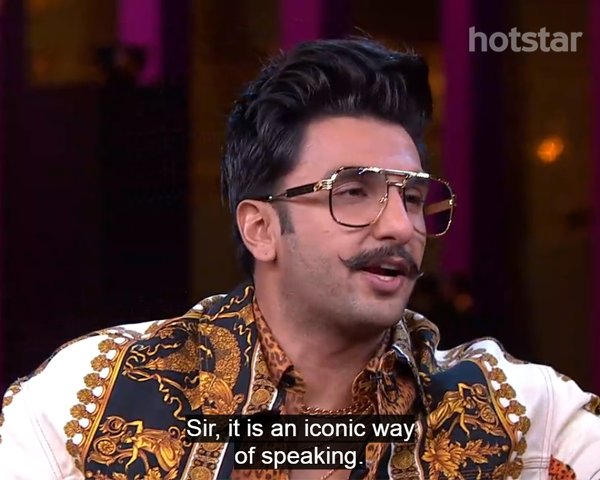 But Ranveer being Ranveer, he even came up with a brand new term for Akshay's voice.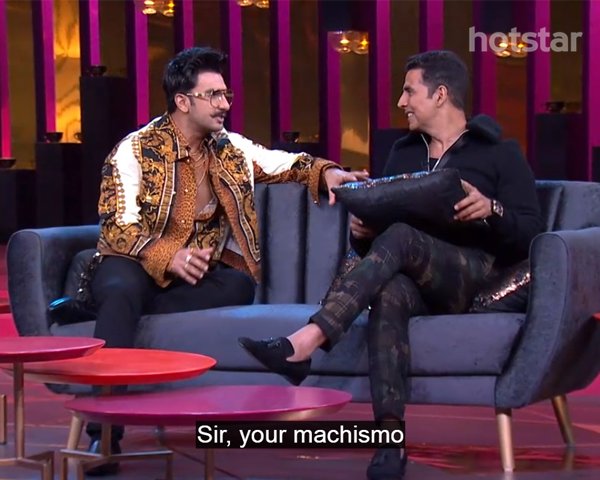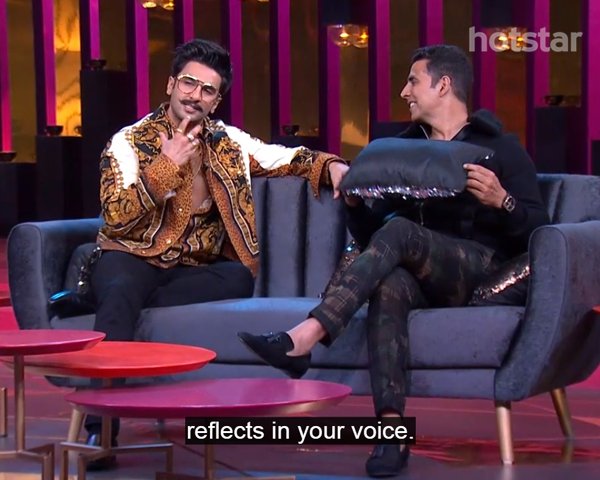 Trust Akshay to give it back, though. 
While spilling some beans about Ranveer's weird love for weddings.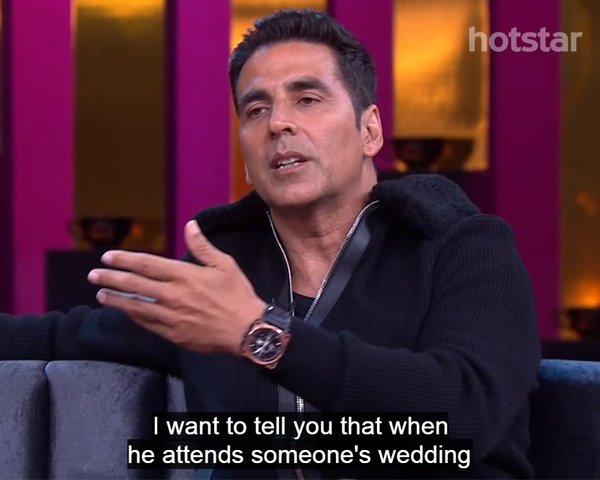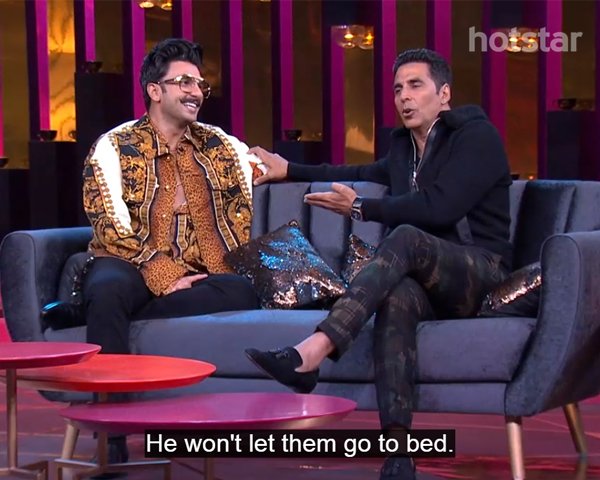 Talking of love for weddings, Karan also had this hilarious experience to share.
The two were together at a wedding where Ranveer just wouldn't leave, so Karan asked him: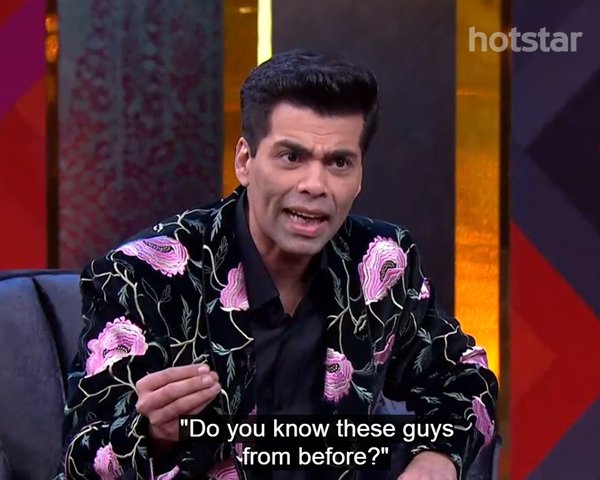 And he said: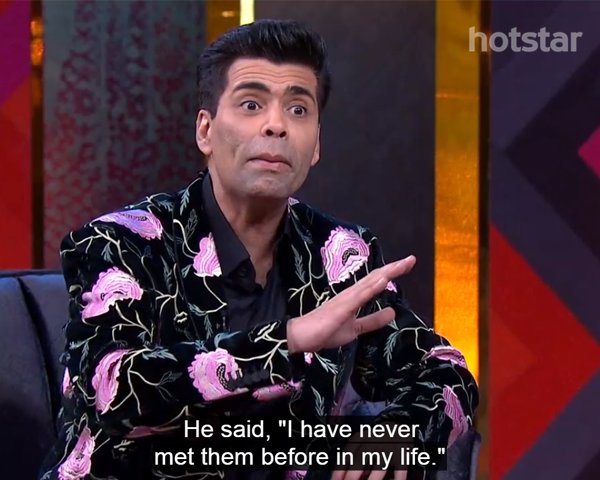 For Akshay, it's all business, though.
Ranveer told Karan about the time when he and some other stars were at a wedding and Ranveer said he won't be performing next week. This is when Akshay told him, he doesn't like 'wasting money' and would perform, no matter what (even if it's a mundan with a crying baby).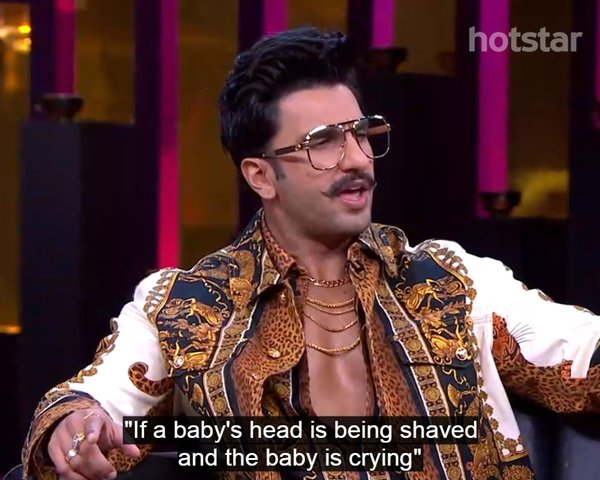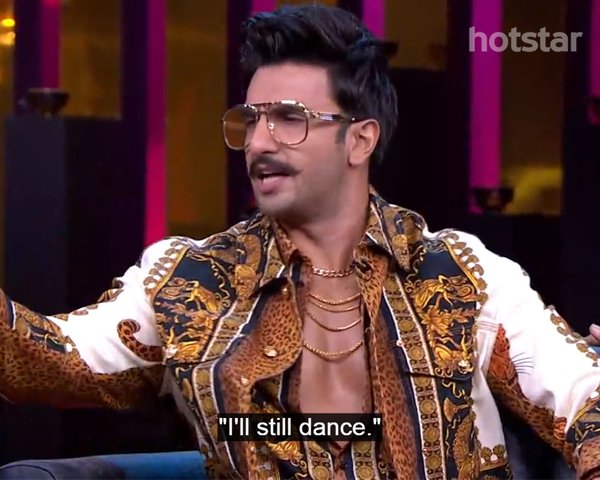 Ab shaadi ki baat hogi toh kapdon ki bhi hogi, ESPECIALLY when you have Ranveer as your guest.
He was shown a picture of himself by Karan Johar, to which he replied, "I look like a patakha".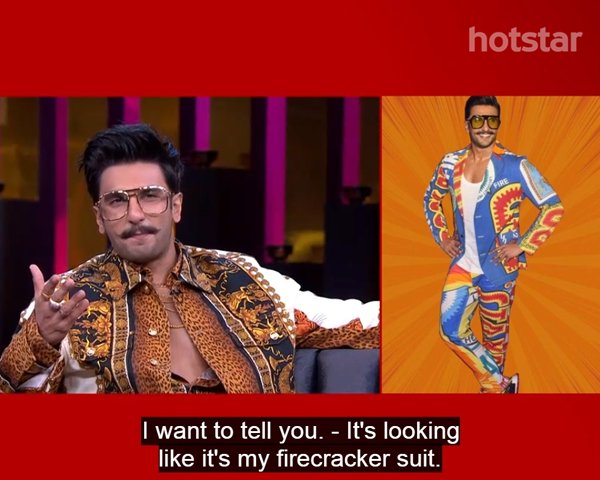 Again, Akshay did not agree.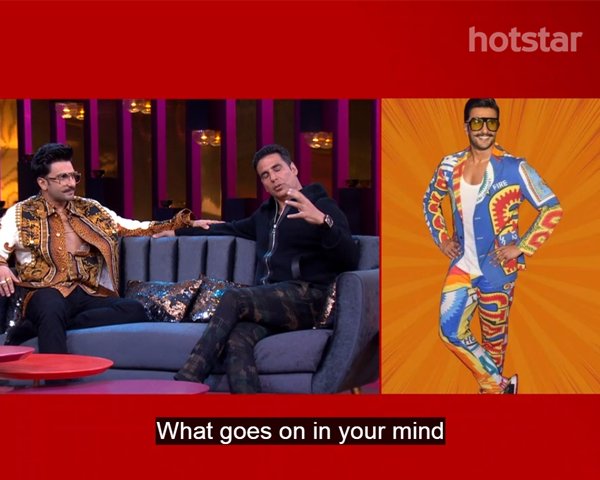 One of our favorite moments, though, was when Karan did a thain thain. 
He was playing a villain (don't ask why) and his mimicry of a gunshot had all of them in splits.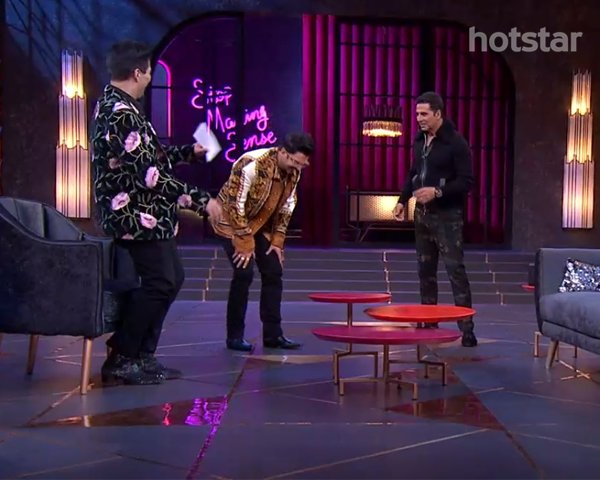 That was one hell of an episode and one hell of a pairing. This Koffee will keep you up for a while.
Missed the show last night? You can catch it on Hotstar, anytime you want.