When the trailer for Badhaai Ho released, people were immediately drawn into the quirky concept and the simple humor being projected. For a lot of us cinephiles, and fans of Ayushmann Khurrana, we were convinced that it was another chance to enjoy the antics of our favorite diffident hero.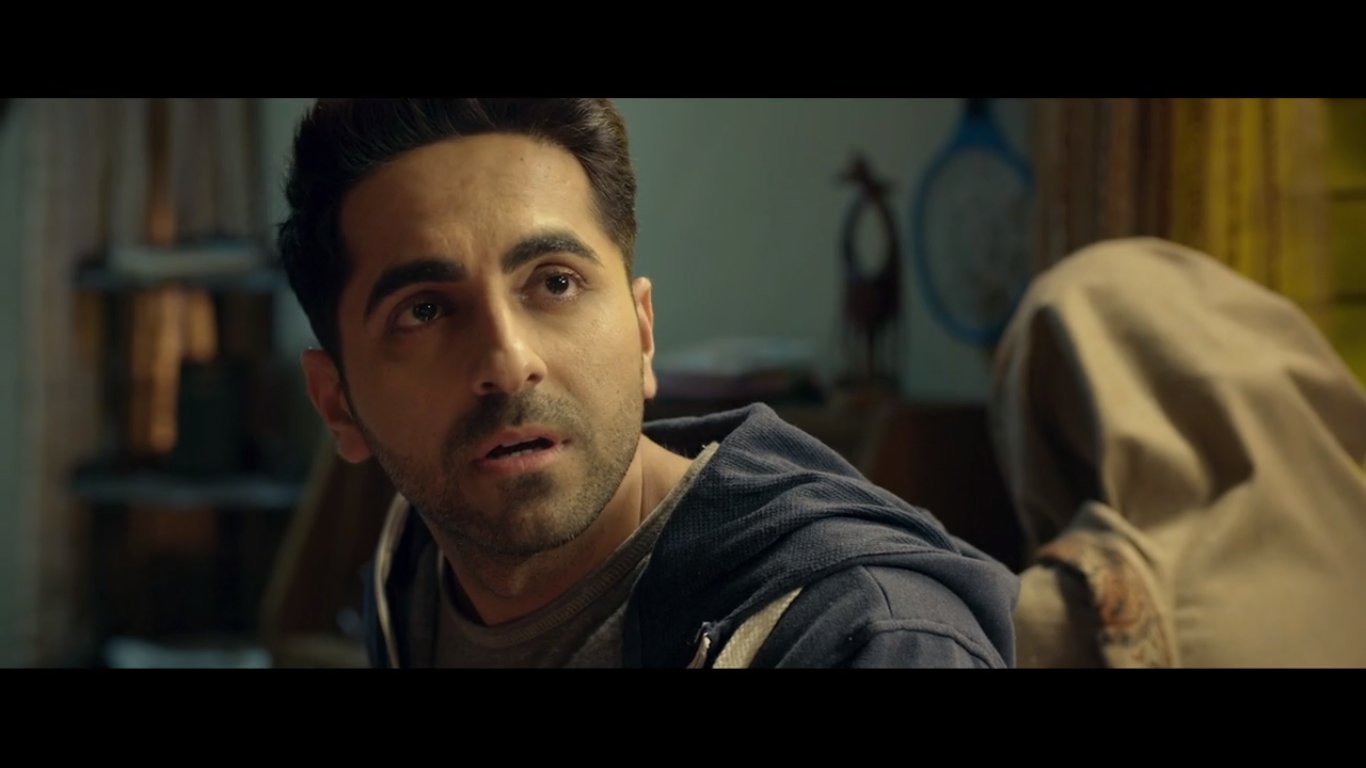 Then, when we saw the movie, it was Gajraj Rao's adorable charm that won the most points, though Surekha Sikri and Neena Gupta also left a lasting impression in their respective roles.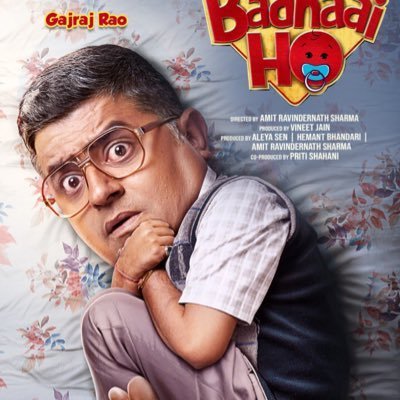 Here is why after Badhaai Ho, Gajraj Rao has become our favorite onscreen father figure: 
1. He is not the extremely difficult, holier-than-thou father, but a character we can easily see our fathers in. 
Remember the stricter-than-thou father figures that Bollywood dramas portrayed? Hint: Amrish Puri in DDLJ. Or the other extreme where the father figures were, in fact, the comical element of the movie, with their typical slapstick actions. Hint: Anupam Kher in, you guessed it right, DDLJ.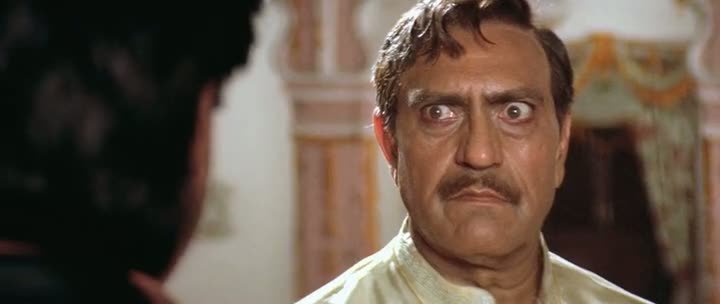 Well, Gajraj Rao does not oscillate between these two extremes but settles comfortably as a simple man, who will question his son's driving but also buy mangoes for the family because they love the fruit.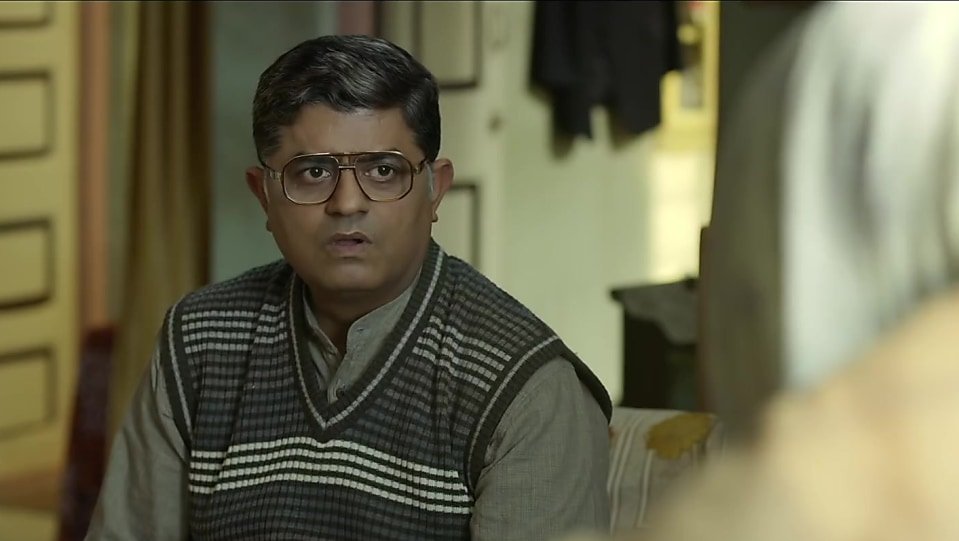 He does not believe in tipping people for doing their job, but will – like any Indian family – buy a box of sweets to celebrate being a father, no matter how embarrassed he feels. Simply put, he is the father we've all grown up loving. 
2. His relationship with his children, mother, and wife feels real and not scripted or forced in any manner. 
What makes Gajraj Rao a relatable father figure is not just his individual performance, but rather the chemistry he shares with each of his family members. He is in the league of fathers who know how to make everyone in the family happy, but when things go sour will take a stand with what is right, and not with what is convenient.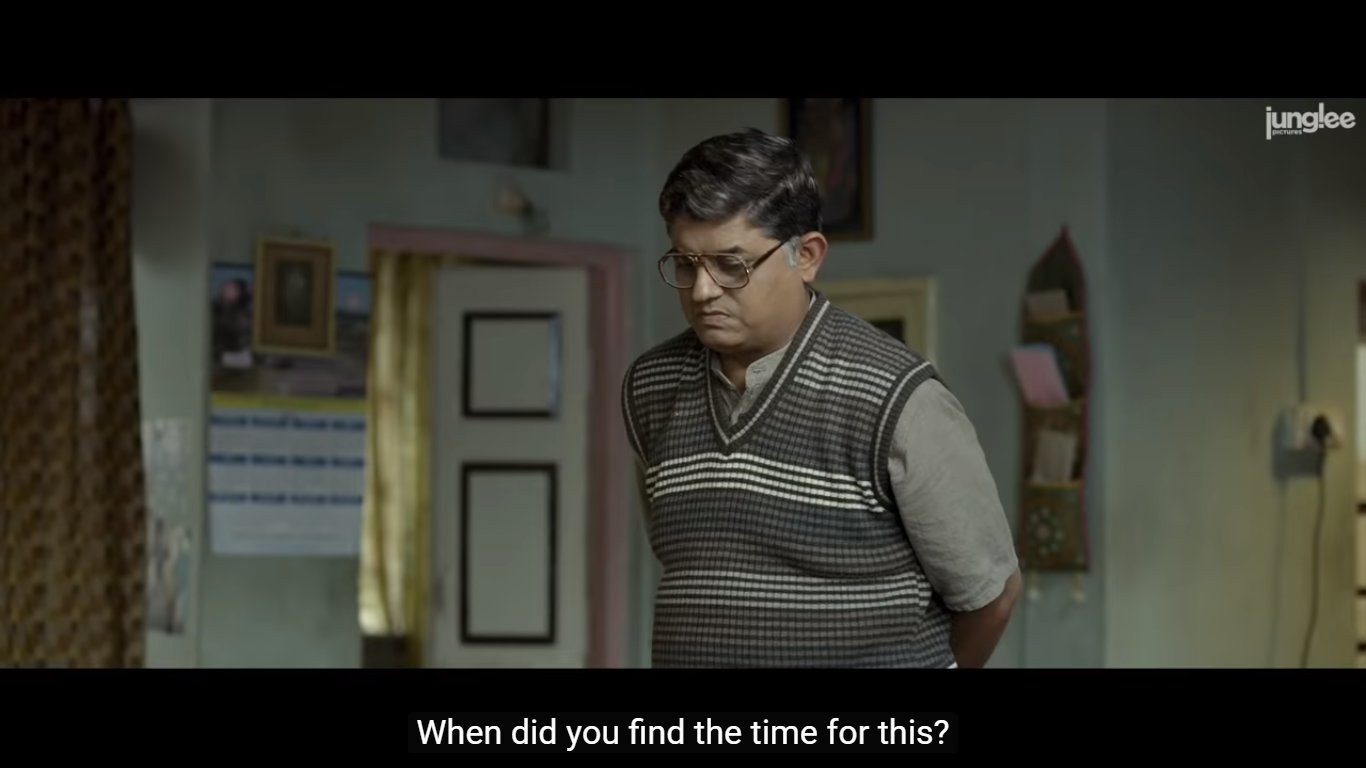 Whether it is letting his mother rant, calming down his wife or looking after his children's interests – he is in touch with every family member's life and emotional temperament. And it is here that Gajraj Rao's character completely benefits from the actor's talent because these actions won't be believable otherwise.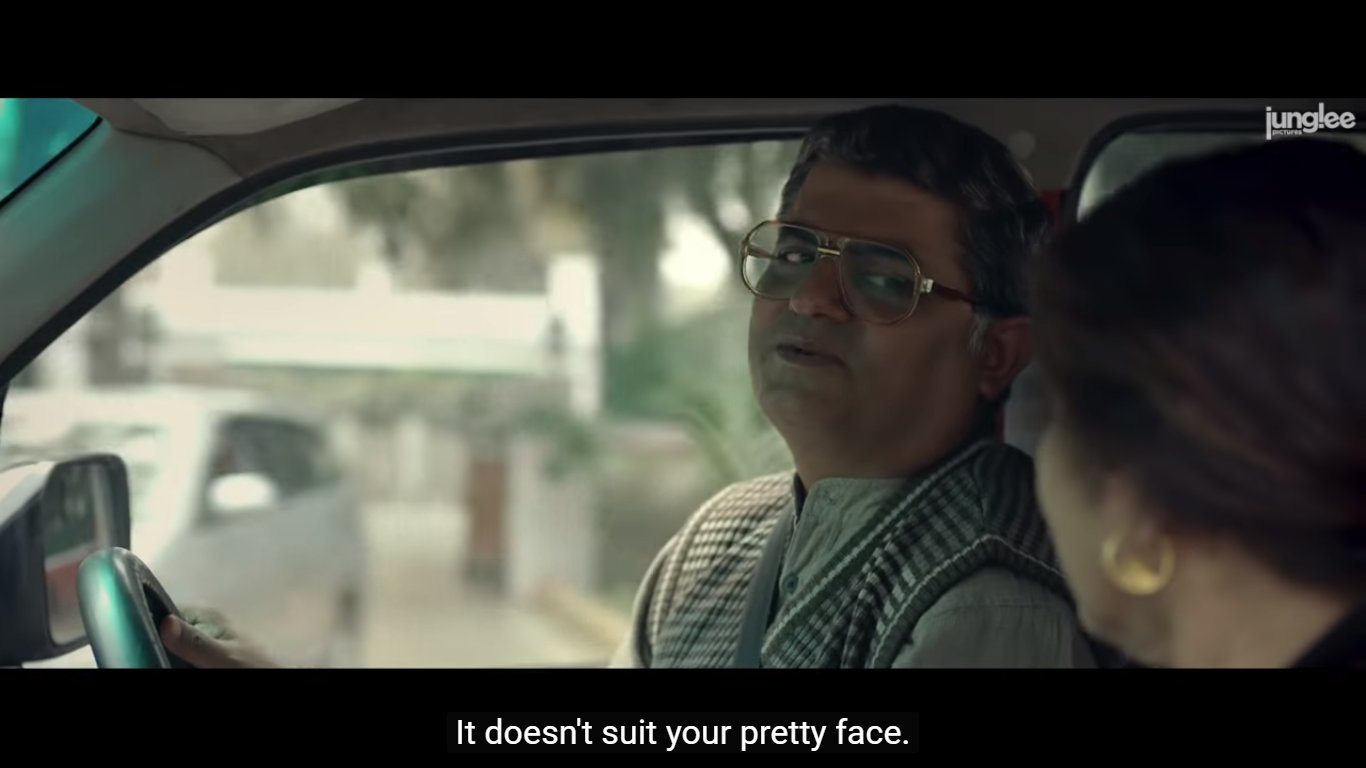 3. He fits the mold of every typical father in his interactions with his son's friend.
When his son Nakul's (Ayushmann Khurrana) friend (Sanya Malhotra) comes over for a visit, he is the most adorable father ever. From switching to English when speaking with her to offering her tea to make her feel comfortable, his antics leave a smile on your face.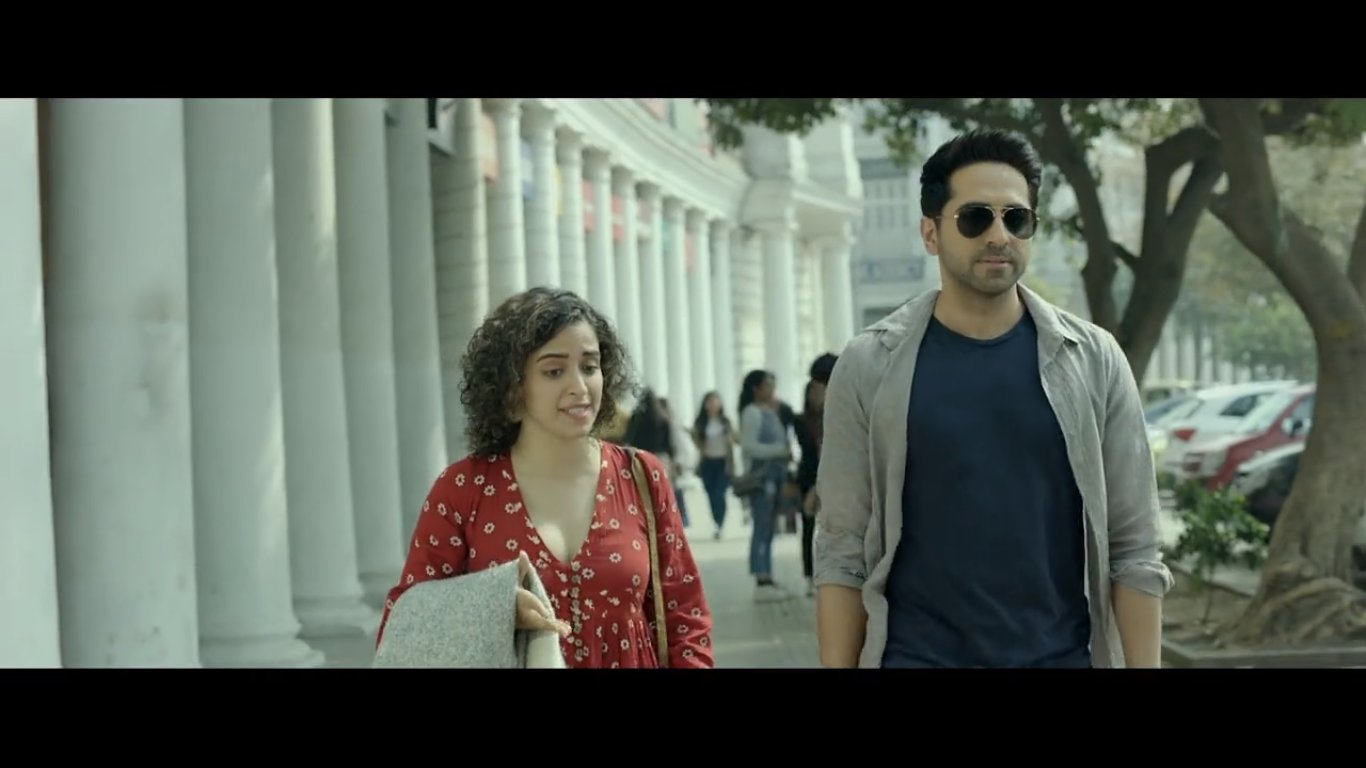 Even when she is leaving the house, he calls out to let her know he is happy she visited. His son may feel all the embarrassment but the whole 5-minute sequence tugs at the audiences' heartstrings because of the sheer cuteness of it all. 
4. He woos his wife, not like a hero, but like a husband in love. 
Mr. Kaushik is a Ticket Collector by profession and a poet by passion. In fact, it is the poem he gets published in a Hindi magazine that leads to a night of lovemaking and consequently, a child. Even his comments to her are not an impassioned lover's words but rather a gentle companion's – one who has spent years with his partner and still wants to woo her.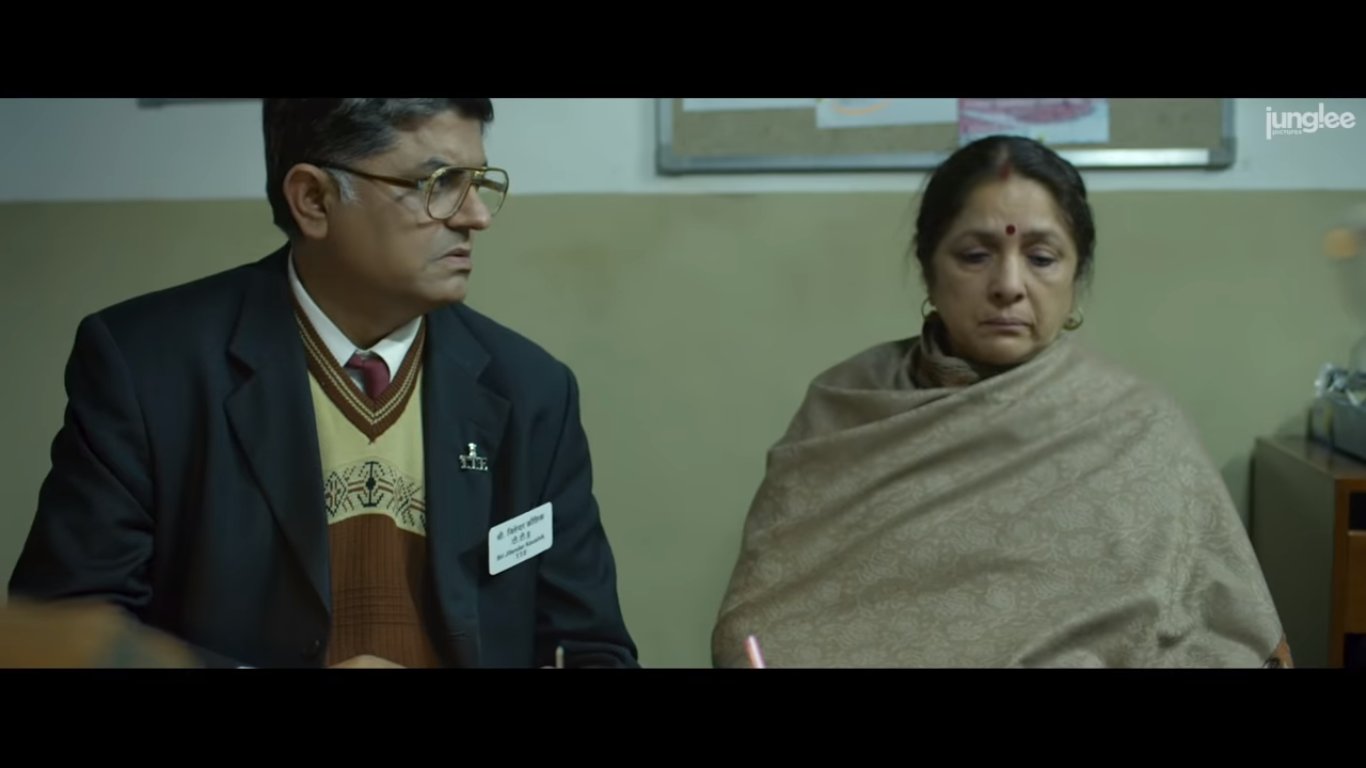 On a side note, it is countless moments such as these that leave a warm feeling in your heart, while bringing alive a simple realization – that our parents are partners first and parents later. 
5. He is not just a father, but also a son – who is still scared of his mother, irrespective of how old he is. 
When he finds out that he is becoming a father for the third time, he is slightly embarrassed to hear the news from his family doctor, even more embarrassed when he has to share the news with his kids – but he is downright scared when he has to tell his aging mother.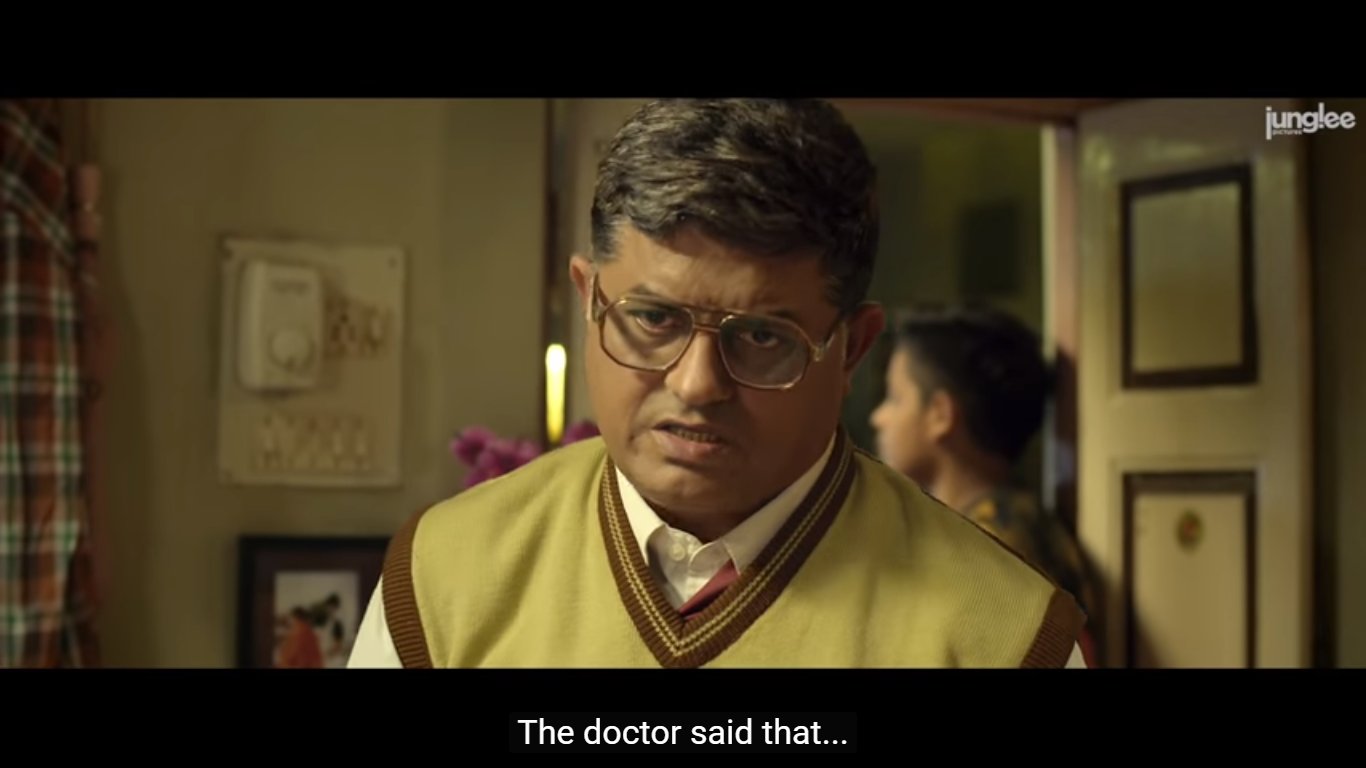 In a comically tense situation characterized by his mother's (played by an absolutely fabulous Surekha Sikri) almost 10-minute long rant, Gajraj Rao does not break character even once. His contriteness at her remarks, his hesitant efforts to calm both her and his wife down, and his regret at the quickly spiraling out-of-control situation is absolutely spot on.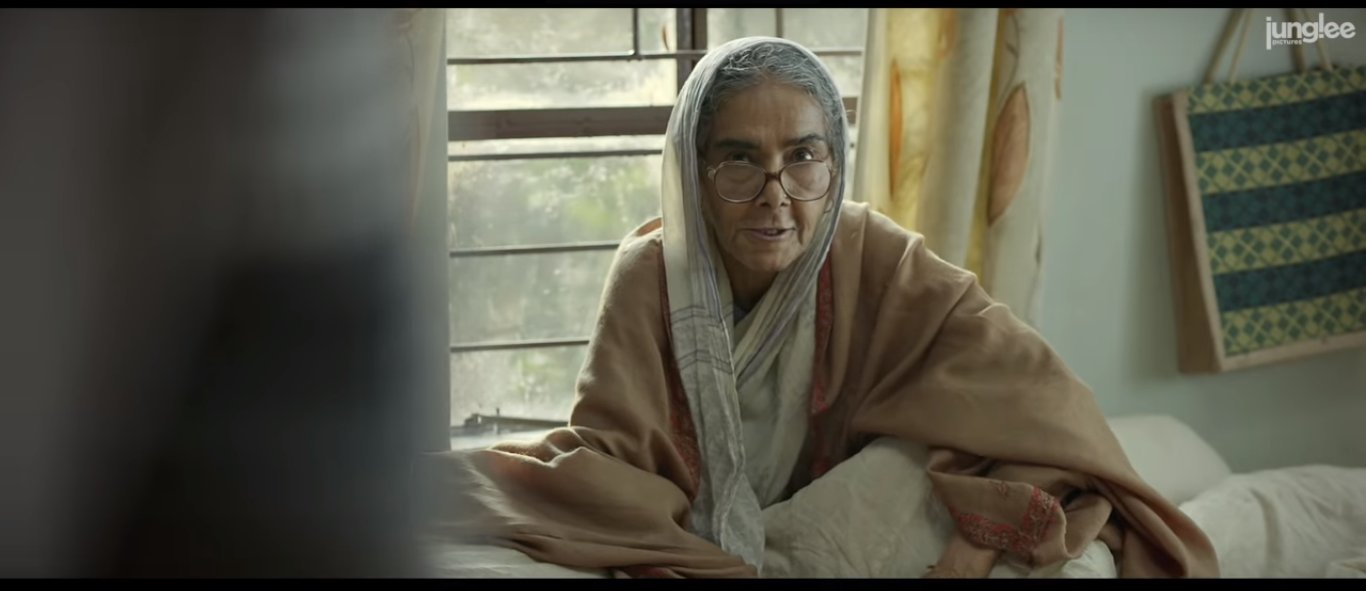 Special mention to Surekha Sikri's performance at this point, where she manages to continue the rant going even when the couple at whom her ire is aimed at, have left the room. If you haven't already, this is the moment where you will definitely fall in love with her performance. 
6. He is still shy, despite becoming a father for the third time, because some things never change. 
At the end of the movie, his son lets him know that he has the option to record the childbirth if he wishes to. His immediate embarrassment at the situation is both hilarious and relatable. Even when our fathers are trying to be a part of our lives, understand our antics, and be more in touch with our ideas – there are some things that they are still shy of accepting. Childbirth – which is one of the most natural things – is one of those things.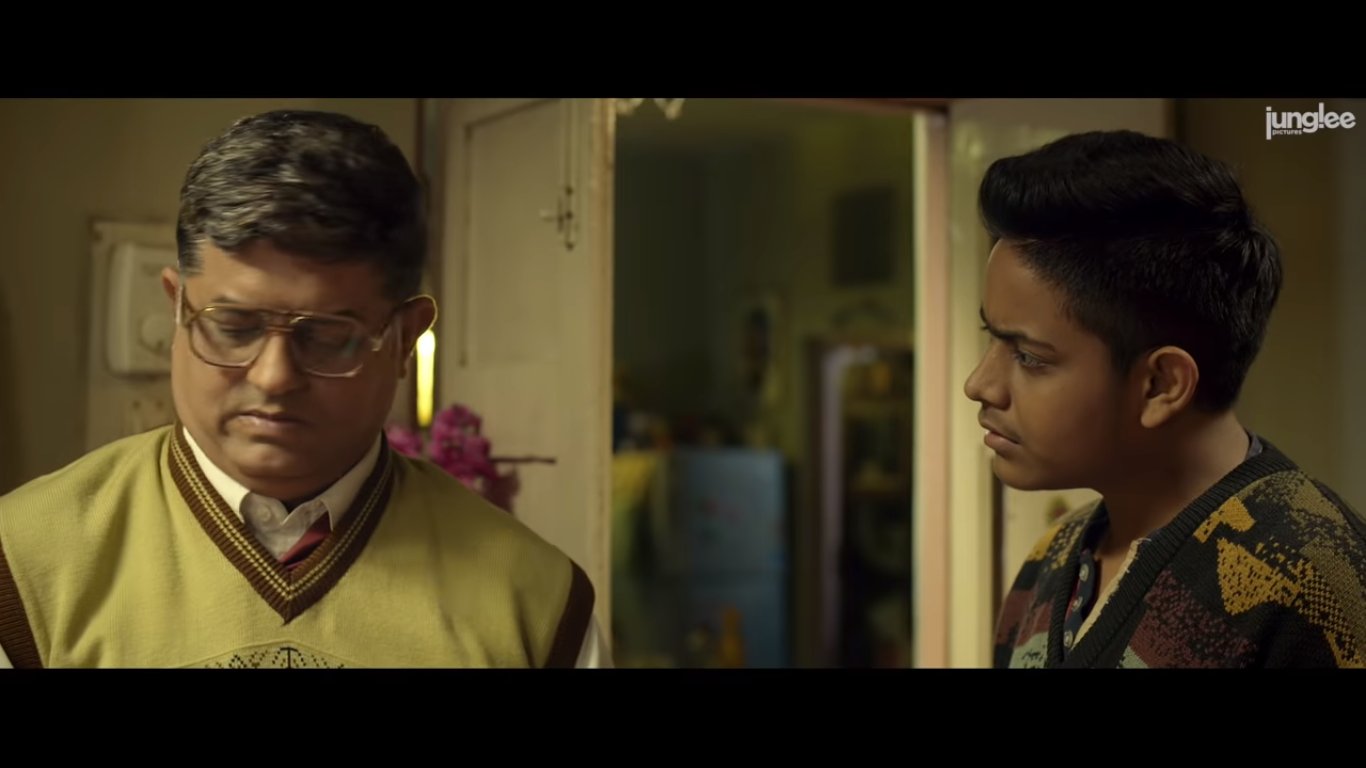 Throughout the movie, various characters comment that the woman alone should not be condemned for bearing a child at a later age – especially when it takes two people to make a baby. But his shyness on recording the childbirth is adorable without appearing regressive. Talk about intelligent filmmaking. 
7. He manages to convey an important message in a simple way, without resorting to cinematic melodrama. 
There are a few scattered moments across the movie where Gajraj Rao as the expecting father expresses his desire for a girl child. However, it is when his mother comments that she will prefer a male grandson (to complete the trio of 'Brahma Vishnu Mahesh' in the family), that he simply comments that all he cares for is a healthy baby – irrespective of the gender.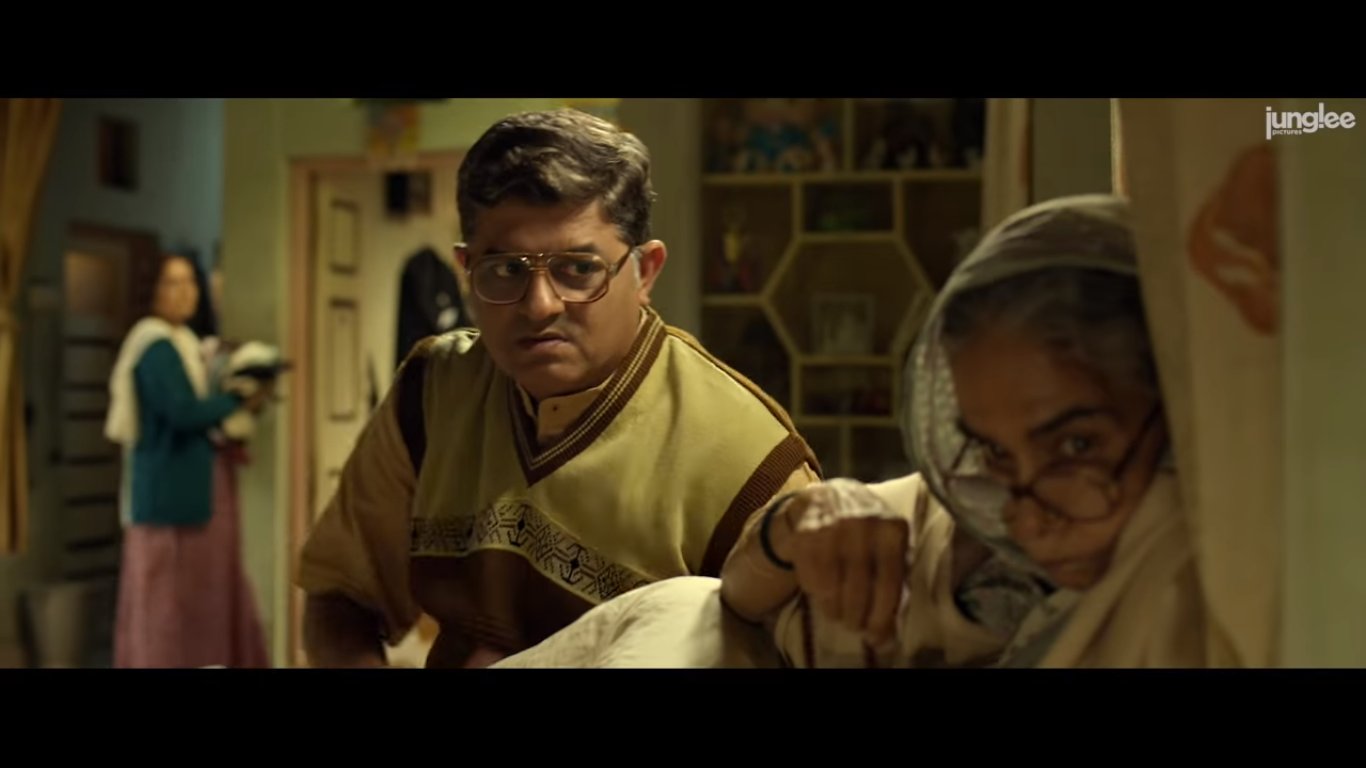 It is not a moment that makes an in-your-face statement, but it is a moment that makes you proud of his line of thought. Simple, but impactful – words that describe his character and performance throughout the movie are perhaps best exhibited here. 
8. He makes sure to support his wife and take a stand when required. 
He is understanding of his aging mother's reactions, even defers to his colleagues' and neighbors' friendly teasing, but when his kids' illogically misbehave with their mother, he supports her completely. He is the most amiable person in the family, but he takes a stand when required.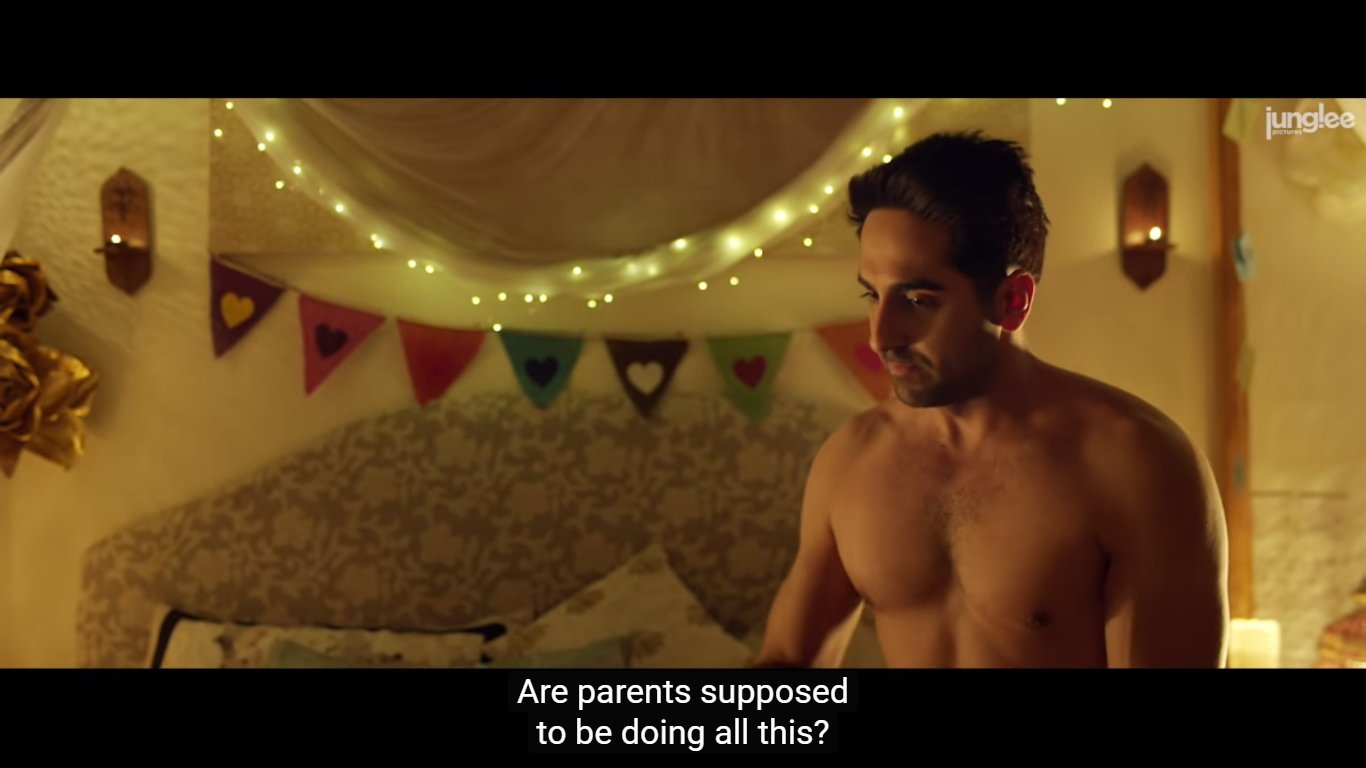 9. He can't help his shy smiles at being congratulated by his friends. 
Once the cloud of embarrassment wafts away and his mother's anger simmers down, he takes a little pride in becoming a father again. A scene that could have easily displayed toxic masculinity by associating a man's pride with his childbearing capabilities, is actually dealt with, in a tasteful and slightly hilarious manner – thanks to Gajraj Rao's reserved performance. Had the acting not been subtle, it could have easily turned into a caricature no one wants to see.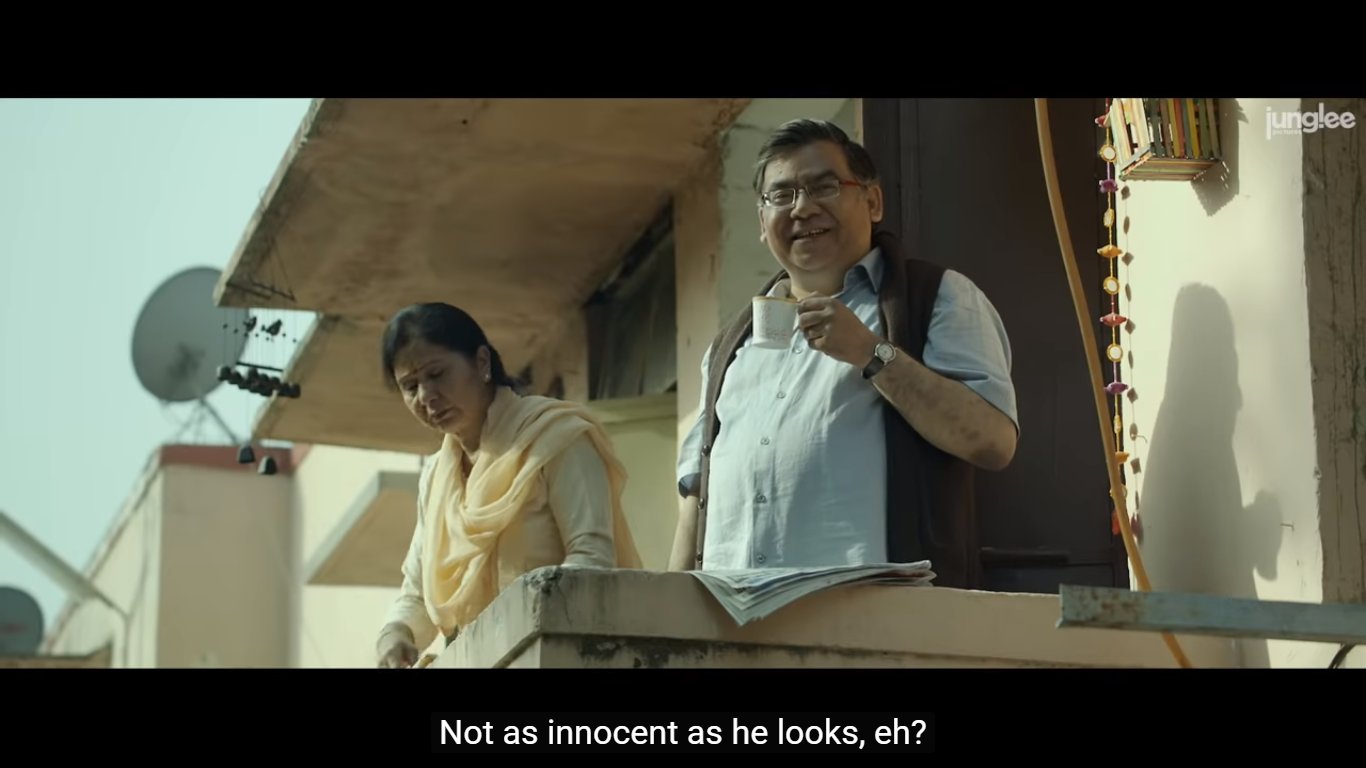 Despite an obvious (and frankly sad and a little distasteful) comparison of his situation with a young man unable to father a child, his awkward smiles don't rub your sentiments the wrong way. Because – as we said it before – the acting is absolutely spot on. 
10. He represents the one family member that everyone loves. 
Throughout the movie, Gajraj Rao represents a person who would easily be the favorite uncle in the family. And he is our favorite on-screen father for the same reason. Because he is real and relatable.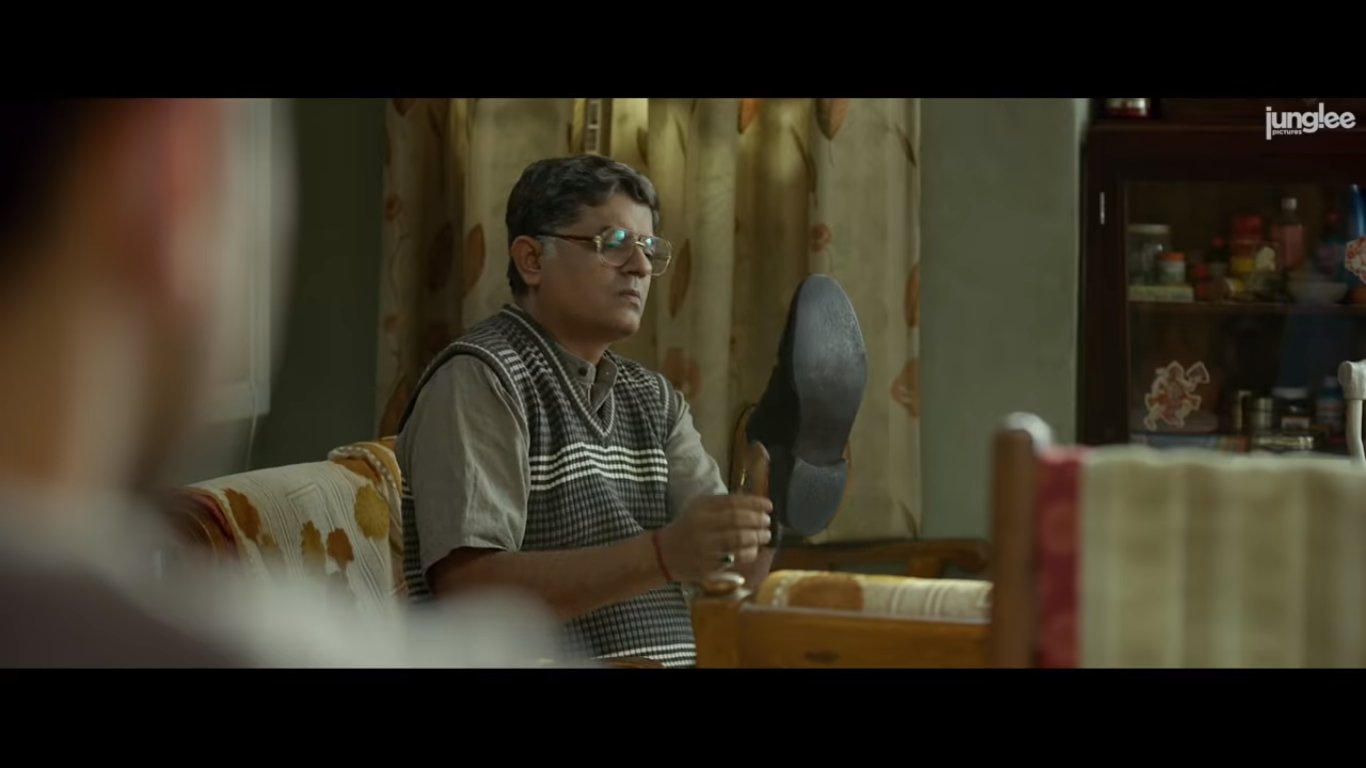 Whether it is discussing the unplanned pregnancy with his wife (clearly claiming that since she has to bear the child, the ultimate decision lies with her), or handling the tough questions from the family – he is a person you can't help but love. You know he is the family member you would not mind confiding in because you know he will help you and keep your secrets.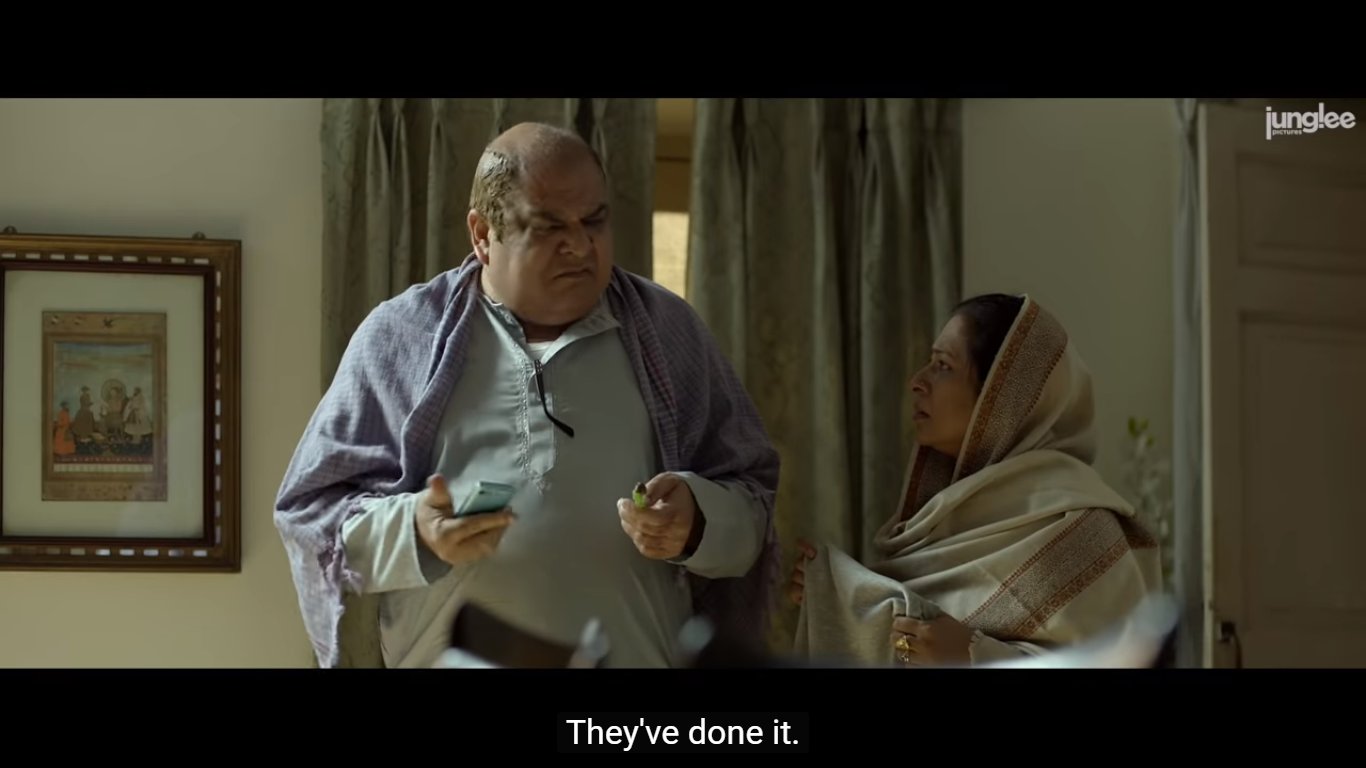 A special mention to the effortless grace of Sheeba Chaddha and the not-so-radical but totally on point humor of Surekha Sikri that elevates the movie – especially the first half – into a flawless entertainer.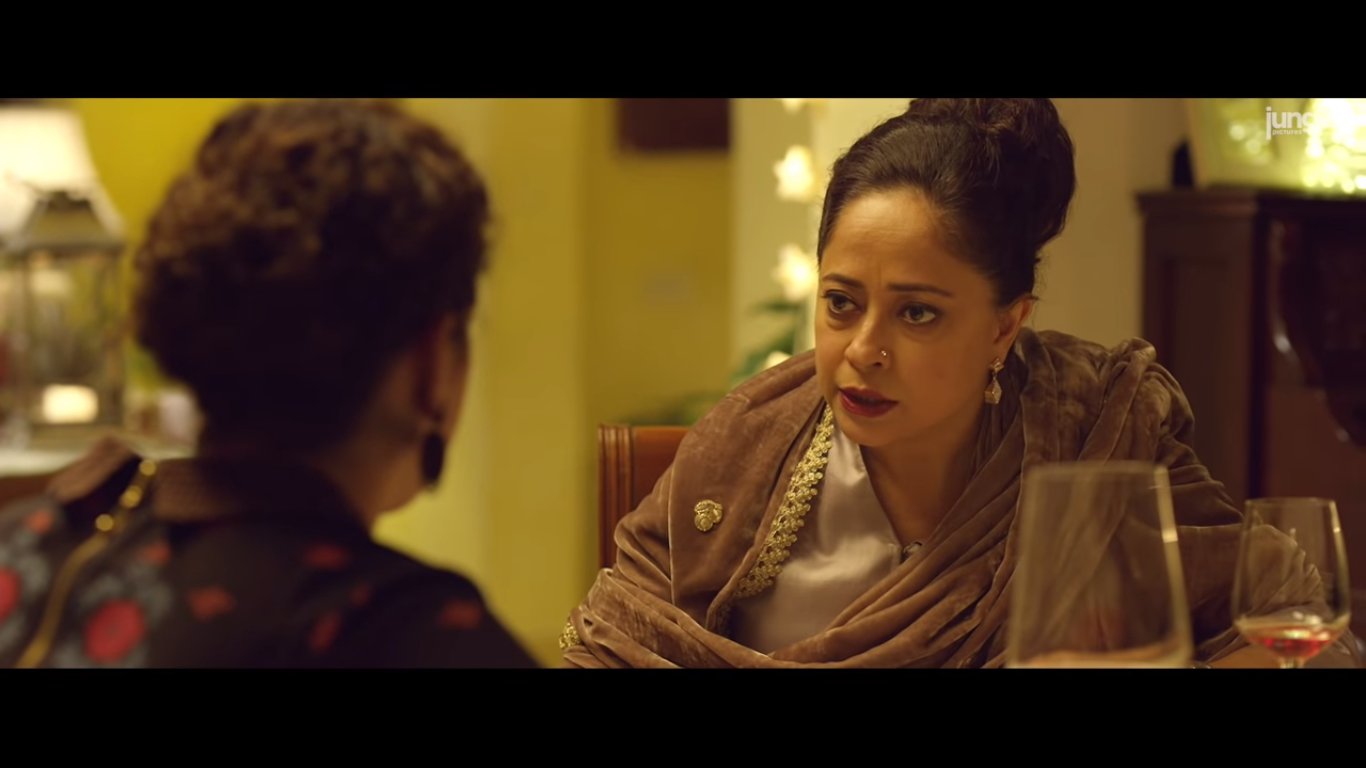 Badhaai Ho may not have delivered completely on the expectations it raised, but that in no way takes away from the joy of the first half and the sweet note at which the movie ends. The movie leaves you with a warm feeling towards your parents and the life that they lead. 
All images are screengrabs from the trailer for Badhaai Ho, unless specified otherwise.