Right from when the trailer hit our screens, Badhaai Ho made its presence felt through its quirky concept and relatable characters. What stuck with the audience the most, however, was the endearing and loveable dad — Jitender Kaushik, played by film and web series veteran Gajraj Rao.
Soon to make a comeback in Shubh Mangal Zyada Saavdhan as a small-town dad coming to terms with the fact that homosexuality is normal, there's no stopping this powerhouse performer.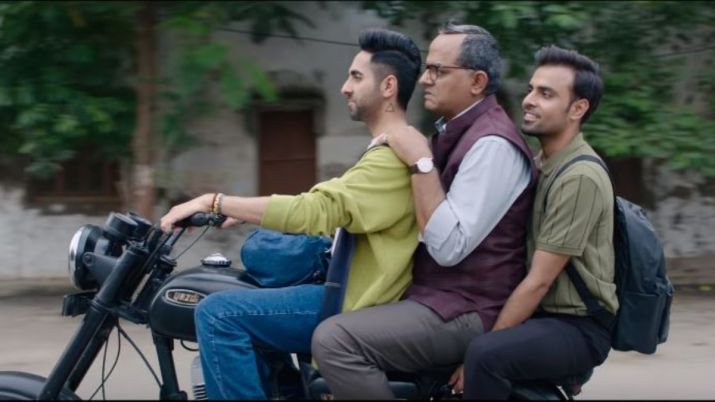 When I first spoke to Gajraj sir, he giggled as he told me he is not used to giving interviews. However, his sincerity and forthrightness shone through every word he spoke. Here's what went down when we spoke to the man behind Kaushik Saab and the adorable tech-challenged TVF dad.
SW: Who was Gajraj Rao before he was a big screen actor?
GR: I'm from the theatre background. I was a part of the Delhi theatre scene. As you know, Theatre is basically for one's creative passion, not a viable career option. For my survival, I did various odd jobs. I was a freelance writer at Navbharat Times and Dainik Hindustan, I even dabbled in the garment export industry. It was all for my survival, nothing was really planned.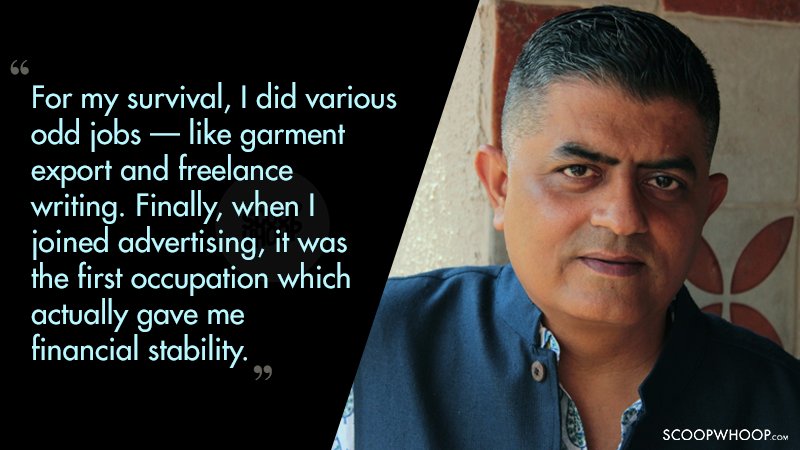 Finally when I joined advertising, then I realised that this is my true calling. Advertising was the first occupation which actually provided me with some level of financial stability. I eventually shifted to Bombay, worked with Pradeep da (Pradeep Sarkar) for a bit and then went on to launching my own production house — Code Red Films.
SW: What was it like being a part of the advertising industry?
GR: Around 1997-98, there was a shift happening in the advertising scenario. Earlier ads were very anglicised, but during this time ad men like Prasoon Joshi, Piyush Pandey and the likes wanted to explore the heartland and wanted to take advertising back to its roots. I feel I benefited from this tectonic shift in advertising. I belong to the interiors of Rajasthan, so small town has always been a part of me. So that helped me write more relatable ad films. During my advertising days, Aaj Tak launched its promotional campaign, "Bada hi tez channel hai / Aankhein Khol Di". I had worked on the script of that and Pradeep da was the director.
SW: Are you overwhelmed by the success of Badhai Ho?
GR: I never expected this amazing a response. Neena ji and my characters are getting so much appreciation. Whichever screenings I have attended, it's heartening to see that people from all age groups shower me with compliments. I assumed only younger people would recognise me from 'Tech Conversation with Dad' videos. But even people from older generations — 60 and upwards — have started recognising me. Earlier people clicked selfies with me as 'that guy from Talwar' or 'the TVF dad', but now people actually know me by name.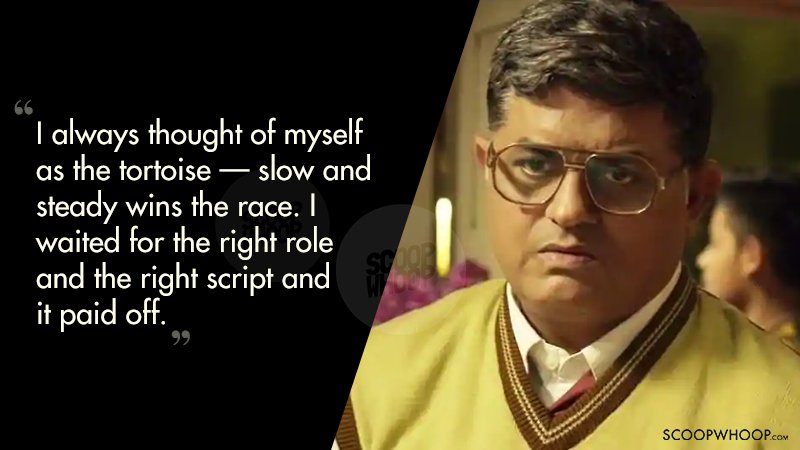 SW: Does the film's success have anything to do with your realistic portrayal of the middle-class Indian dad?
GR: Of course it was the realistic portrayal. But not just of one character. Each and every character in the film is grounded in reality. And collectively the audiences are finding relatability in the universe that each character has built in the film.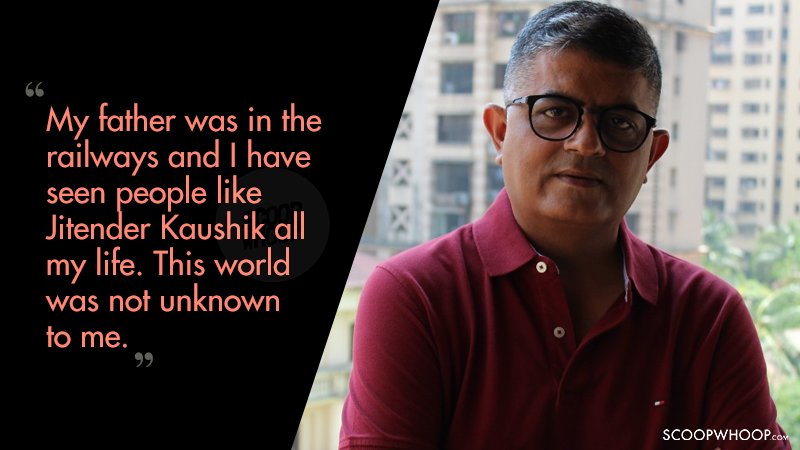 SW: Who inspired the role of Jitender Kaushik?
GR: So I was born and brought up in a Railway colony. My father was in the railways and I have seen and observed people like Jitender Kaushik all my life. Most of them follow a routine life, they have a certain responsibility, and when something unexpected takes place (like in Badhai Ho) they deal with it in a particular way. I grew up amidst several such Jitender Kaushiks, so this world was not unknown to me.
SW: What do you feel about web series as a platform?
GR: Around three years ago I got associated with Tech Conversations with Dad. I met Nidhi Bhisht through a common friend and that's when she showed me the script to this sketch. And I loved it. That gave me recognition among younger audiences.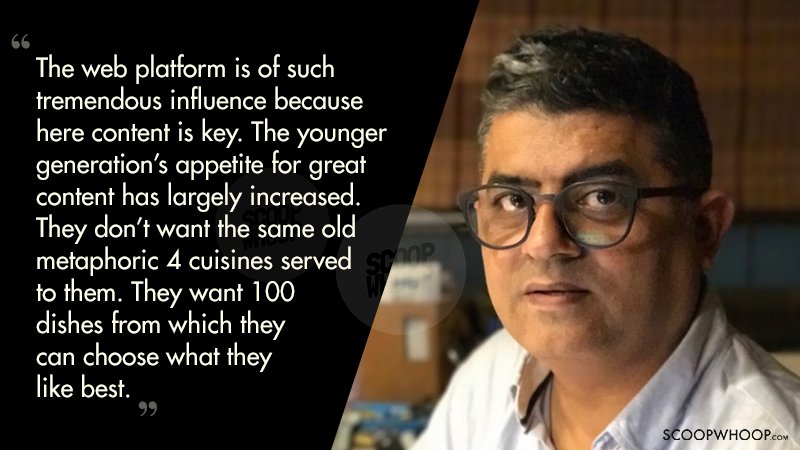 SW: Do you think there should be more films like Badhaai Ho and lesser 'commercial masala films' per se?
GR: I feel both of these should survive. A masala film, a Karan Johar film, and a film like Badhaai Ho, all have a different set of audiences that will go watch these films. All films have a certain process and are tough to make. There are so many people in this country and everyone doesn't think alike. Everyone prefers to watch a certain kind of film and I think it's great that we can cater to all of them. Earlier there was just a commercial film and an arthouse film. Nowadays even the erstwhile 'art film' has got commercial appeal.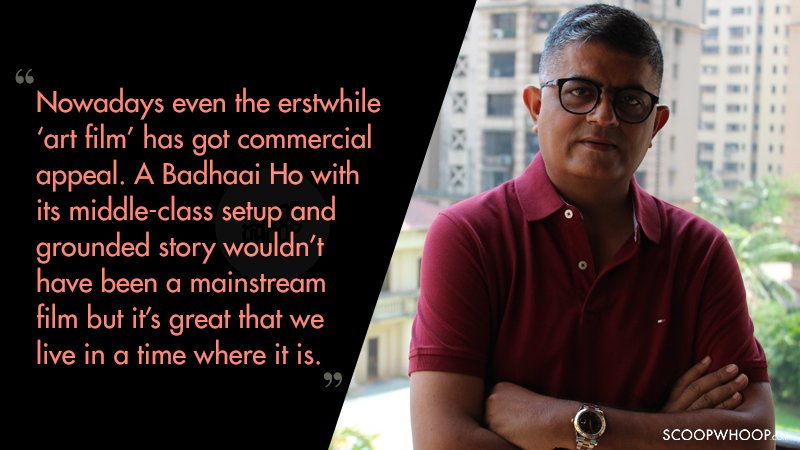 SW: Do you think you've been typecast as the middle-class dad?
GR: After Talwar I got half a dozen offers to play a corrupt police officer — hawaldar, inspector, commissioner, etc. And after Black Friday I got several criminal roles. So a certain kind of role, if played well tends to put you in a certain box. After Tech Conversations I literally was offered, you could say, nearly every lead actor's father's role. When you're upwards of forty you already have a very limited set of characters you can play — there's a doctor, a police officer, a boss.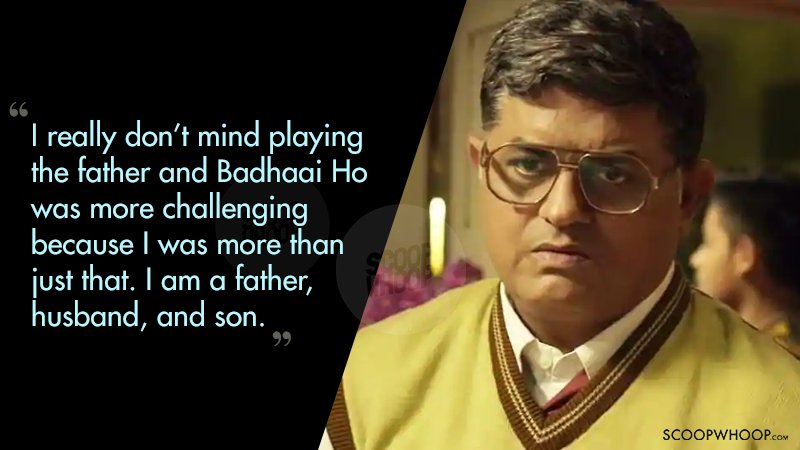 SW: Are character actors finally getting their due?
GR: If you see Rishikesh Mukherjee's films from the 70's, you'll notice how each of his characters has some importance in the story. They weren't cardboard cutouts. In the 90's this changed and things became too simplistic and cliched. Thankfully the golden period of visual storytelling is coming back thanks to a younger audience who loves to consume Netflix and Amazon and appreciating character driven shows. 
If you take Game of Thrones for instance, there is a fan-favourite character who is literally a 'faceless man'. He doesn't even have a fixed name and people still love his character. So you see characters are finally being given a backstory and plot of their own. They're seen as significant people too and the audiences are definitely appreciating this.
SW: What are your thoughts about the #MeToo movement?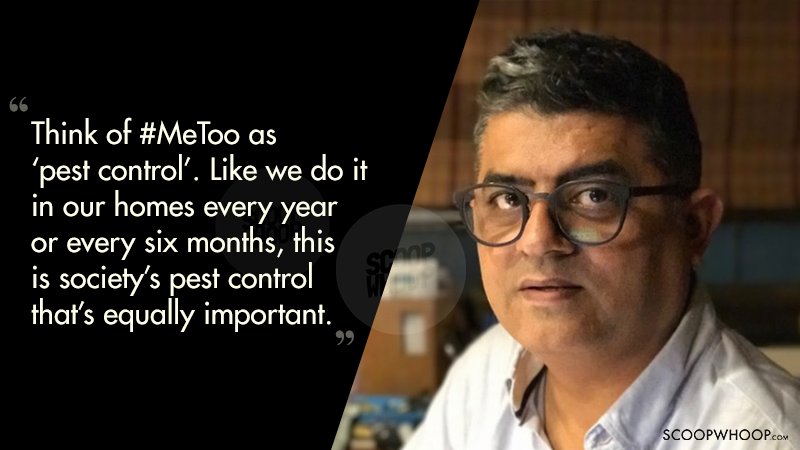 GR: I definitely support the movement and those who have spoken up. Think of this as 'pest control'. Like we do it in our homes every year or every six months, this is society's pest control that's equally important. And I'm sure it happens everywhere in every industry. The only reason why the film and media has come under the spotlight is because everything that we do is scrutinised anyway and so will something as big as this.
Whether as the endearing Kaushik saab or the corrupt cop in Talwar, Gajraj Rao defines performance par excellence and makes the character shine through.