We're so close to the final season of Game of Thrones, and in classic Jon Snow fashion, we know nothing about how it all ends.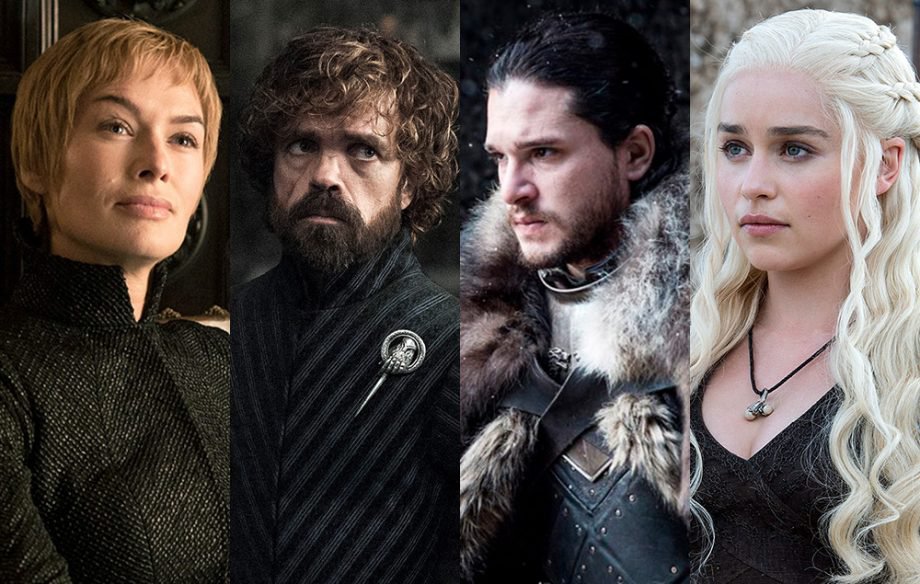 We're all in the dark here, so even the tiniest clue is something to hold on to. And this time it apparently comes hidden in a Spotify playlist curated by GoT show-runners David Benioff and D.B. Weiss.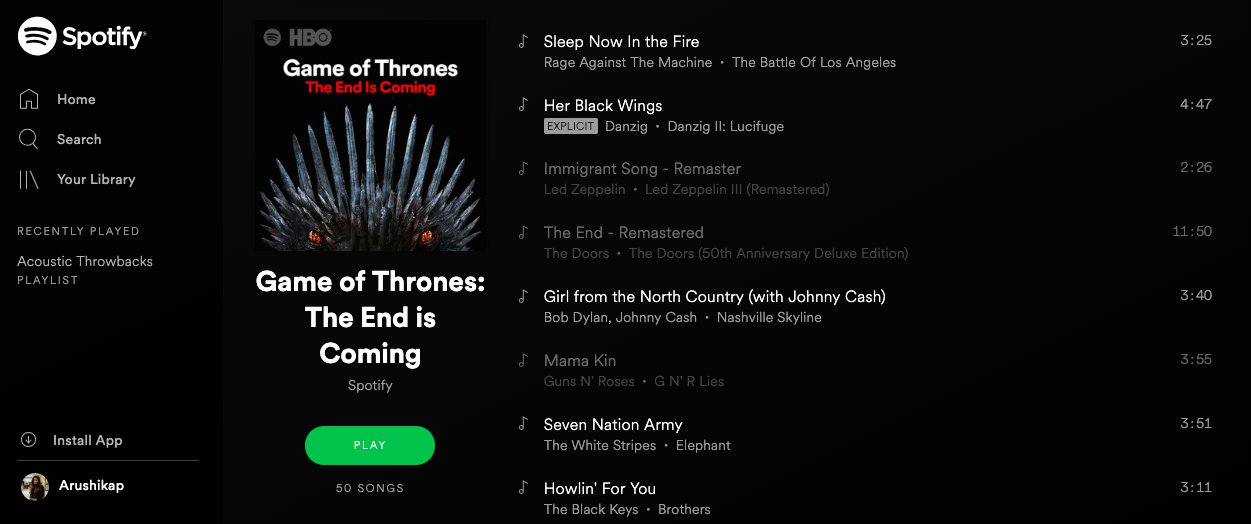 Spotify mentioned in a press release: 
Game of Thrones: The End Is Coming, now available on Spotify, is a companion for the show's eighth season. Listen carefully, because Benioff and Weiss promise there are dragon eggs hidden within. 
Not only does the playlist perfectly complement the final season, it apparently drops hints and clues about the twist, turns and the end of the saga. 
Benioff and Weiss told For The Record, 
We were looking for songs that made us feel the way the show made us feel… The answer to the ending is one hundred percent hidden in the playlist choices. 
The playlist includes tracks like Led Zeppelin's Immigrant Song, which could allude to the Dothrakis, the Golden Company, or just about any group of people who've relocated to a new city or continent. Even a track like U2's Love is Blindness could be a reference to Jon and Daenerys who'll maybe overcome their familial complications and let the love blossom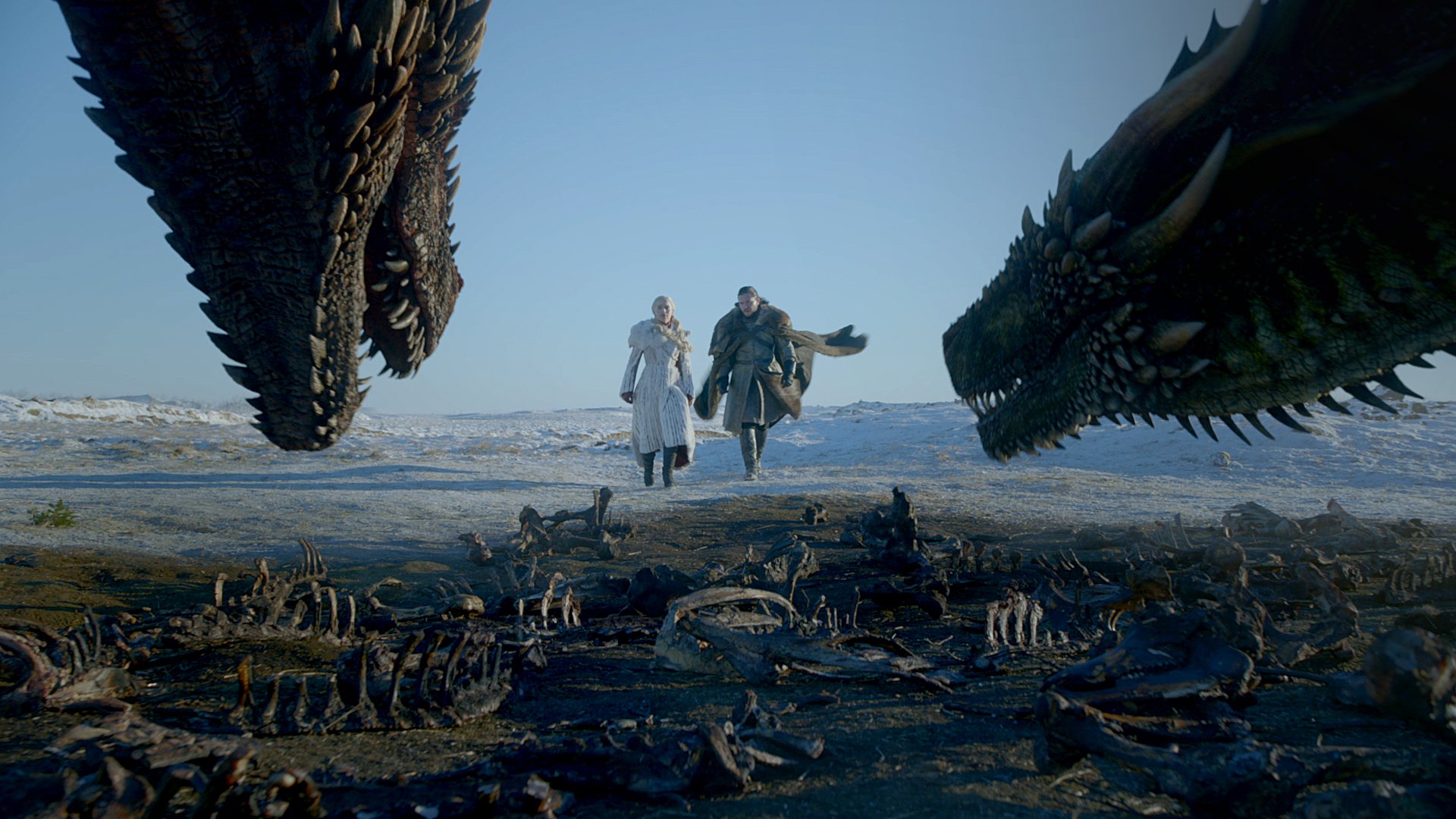 There are just too many theories. And this playlist opens up a world of possibilities — and something for us to do during the agonising wait for season 8. 
Here's the full playlist. Deduce away, folks. Let's see if you can crack this code. 
Tell us your theories!