HBO has released the official teaser for the final season of Game of Thrones, and it looks like the Starks are finally together. But, like always, in GoT a good thing never lasts for long.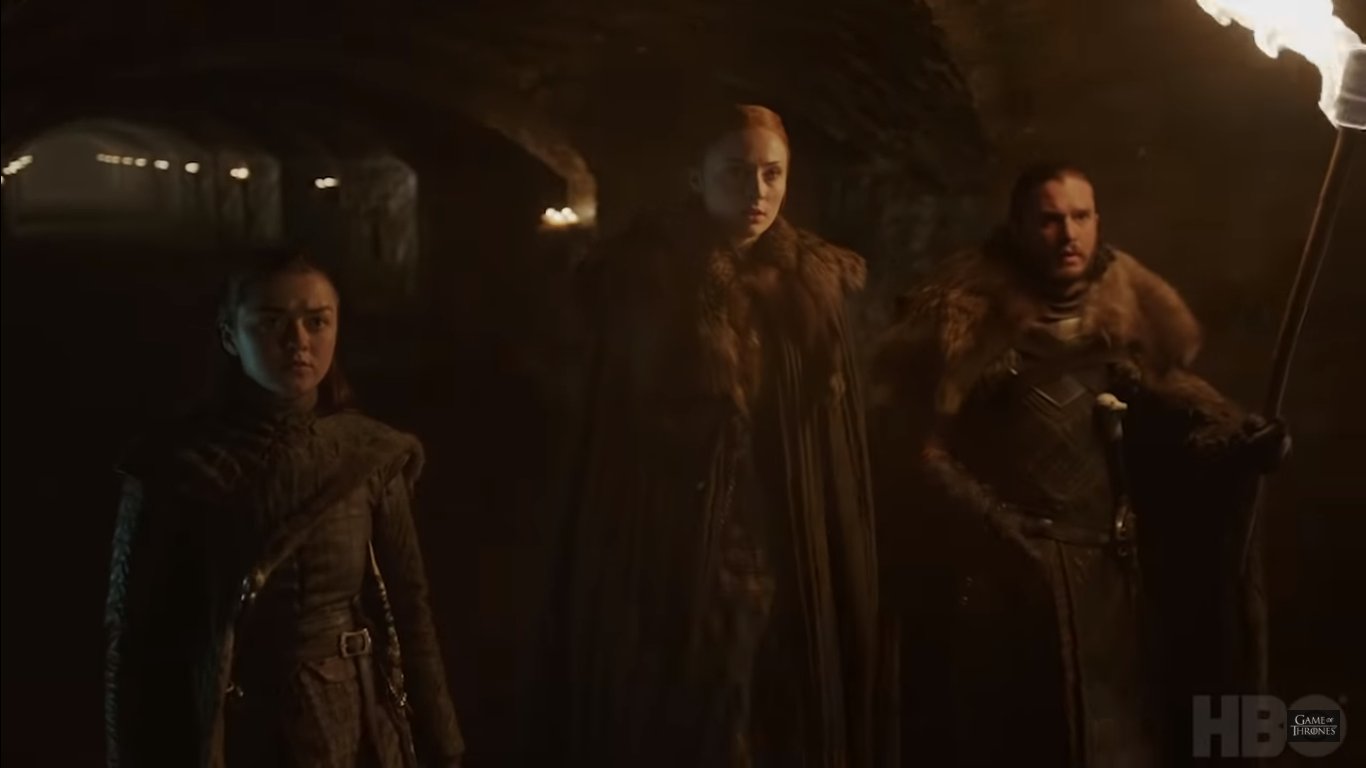 Titled the Crypts of Winterfell, the teaser starts by showing Jon Snow, Arya Stark and Sansa Stark, individually, walk the crypts that house the statues of the Starks who've died.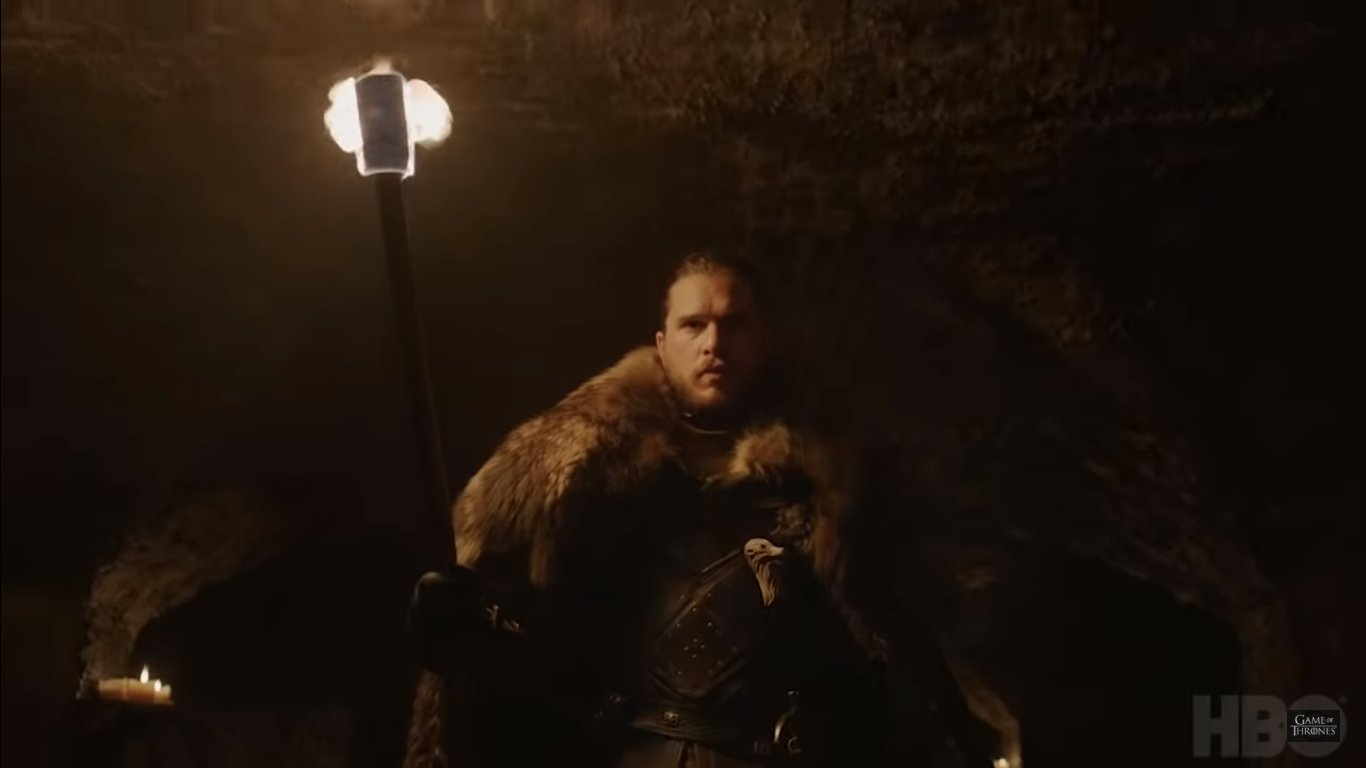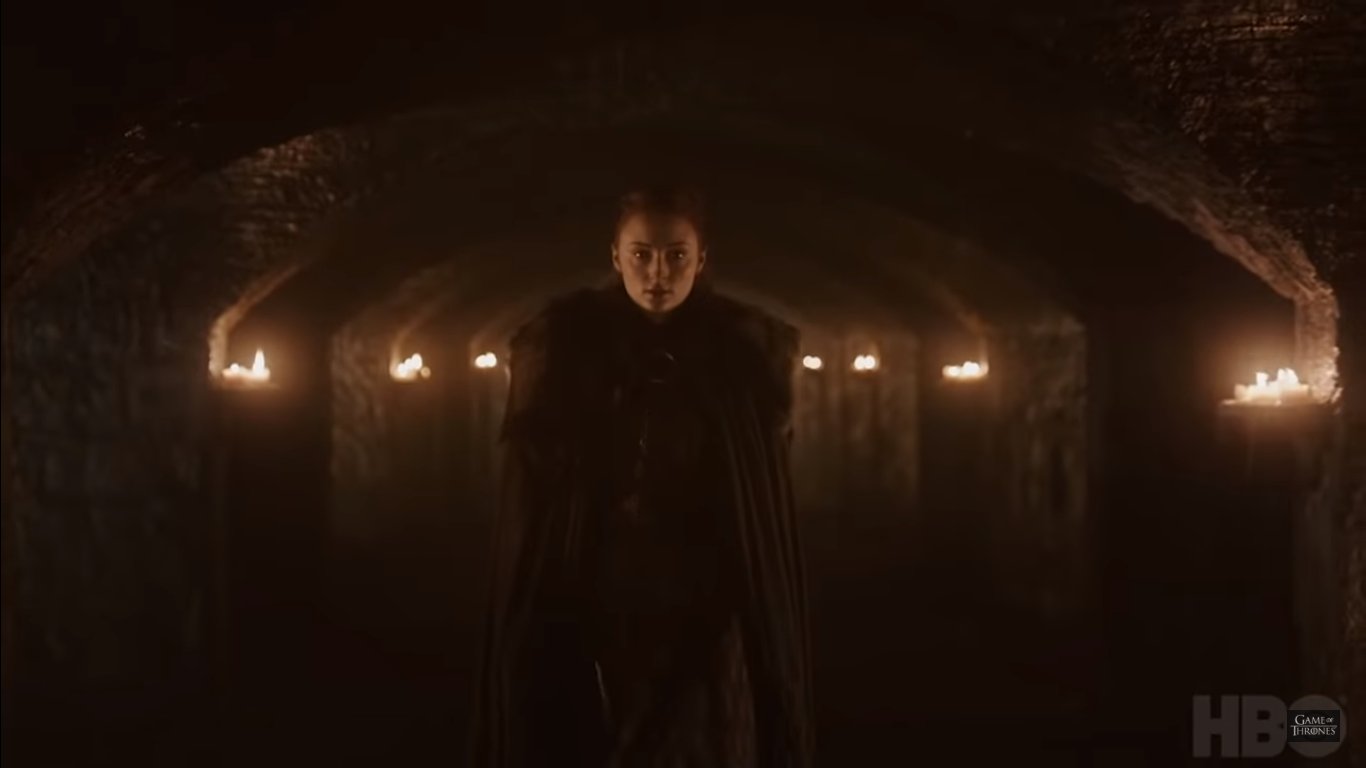 As they cross the statues, words by Lyanna Stark, Catelyn Stark, and Ned Stark are heard – indicating at perhaps their last wish, regret, and advice, respectively.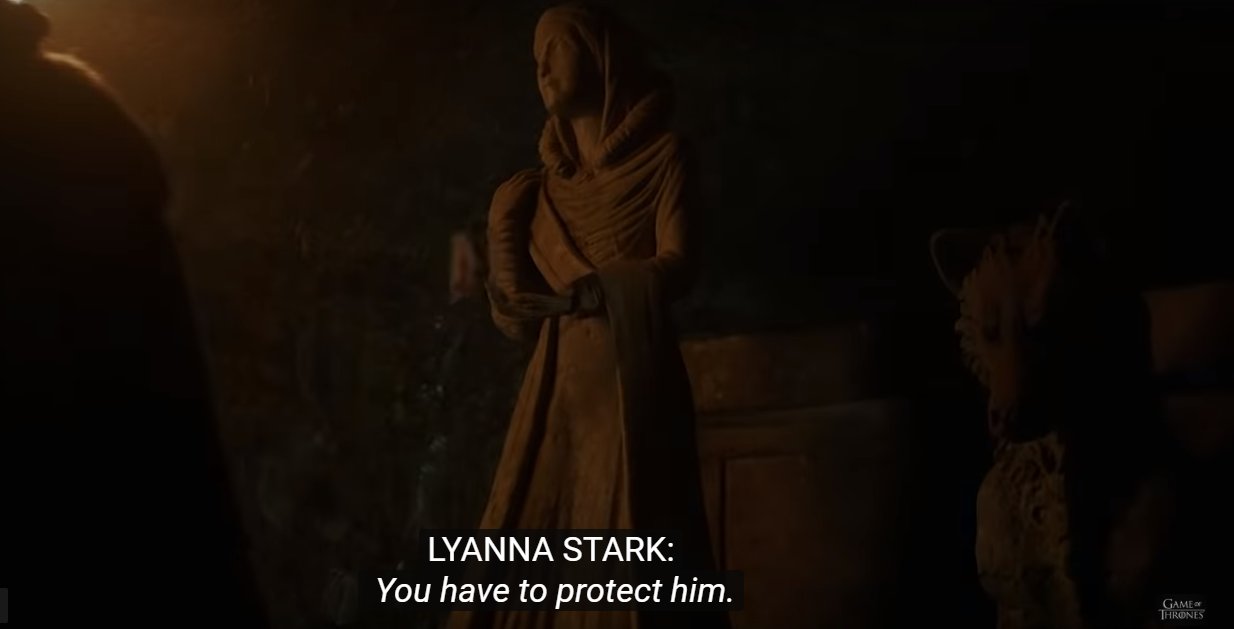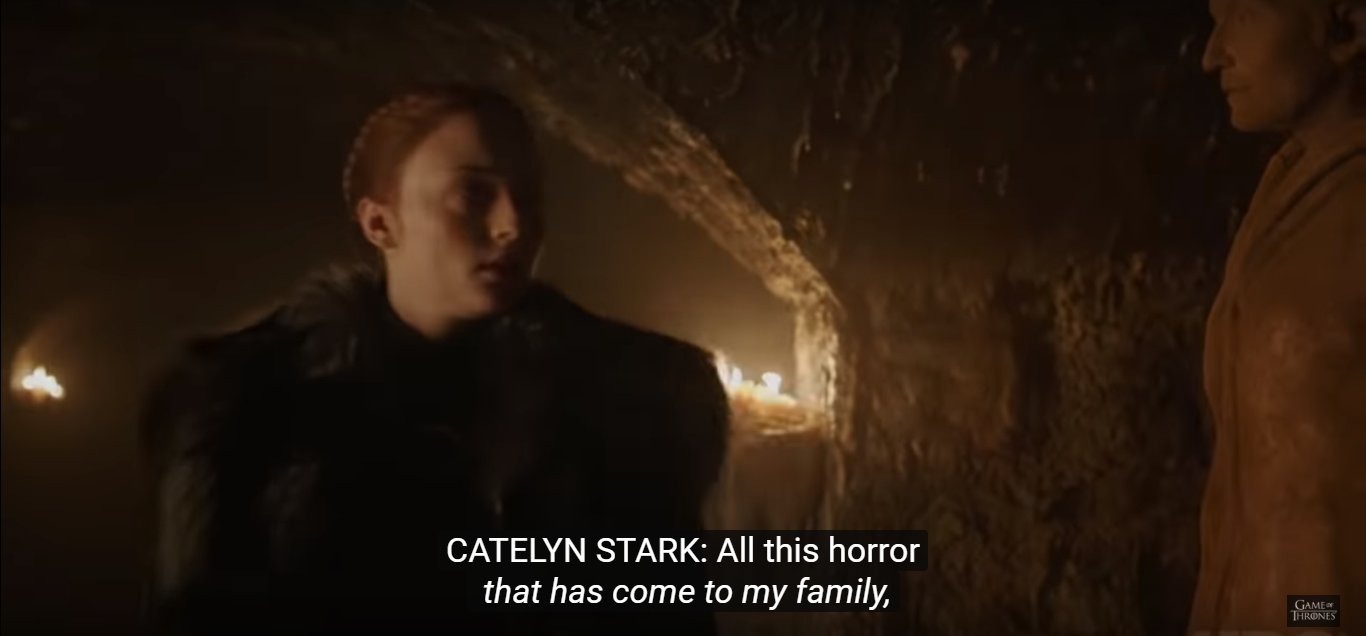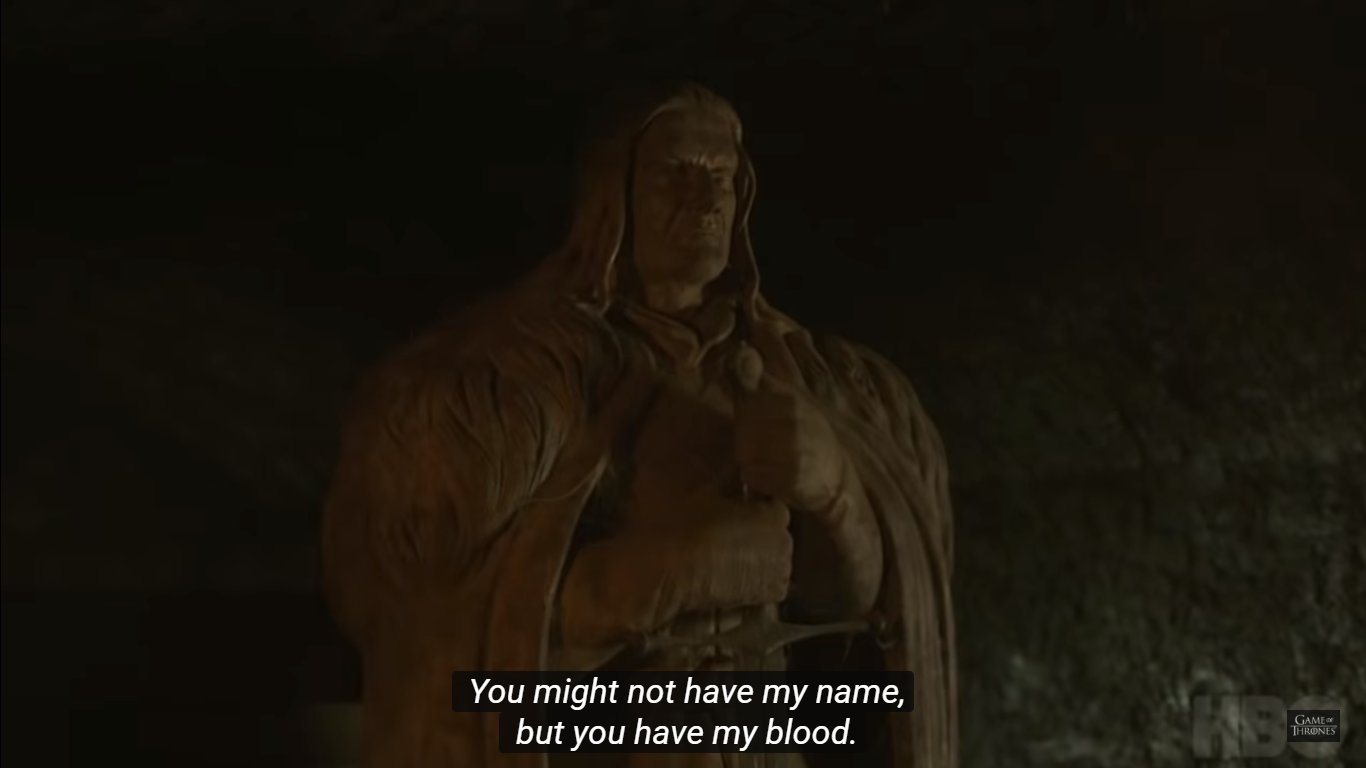 However, as the Stark siblings finally get together (with a missing Brendan), they have an eery sight to behold – as the crypt seems to hold their own statues as well.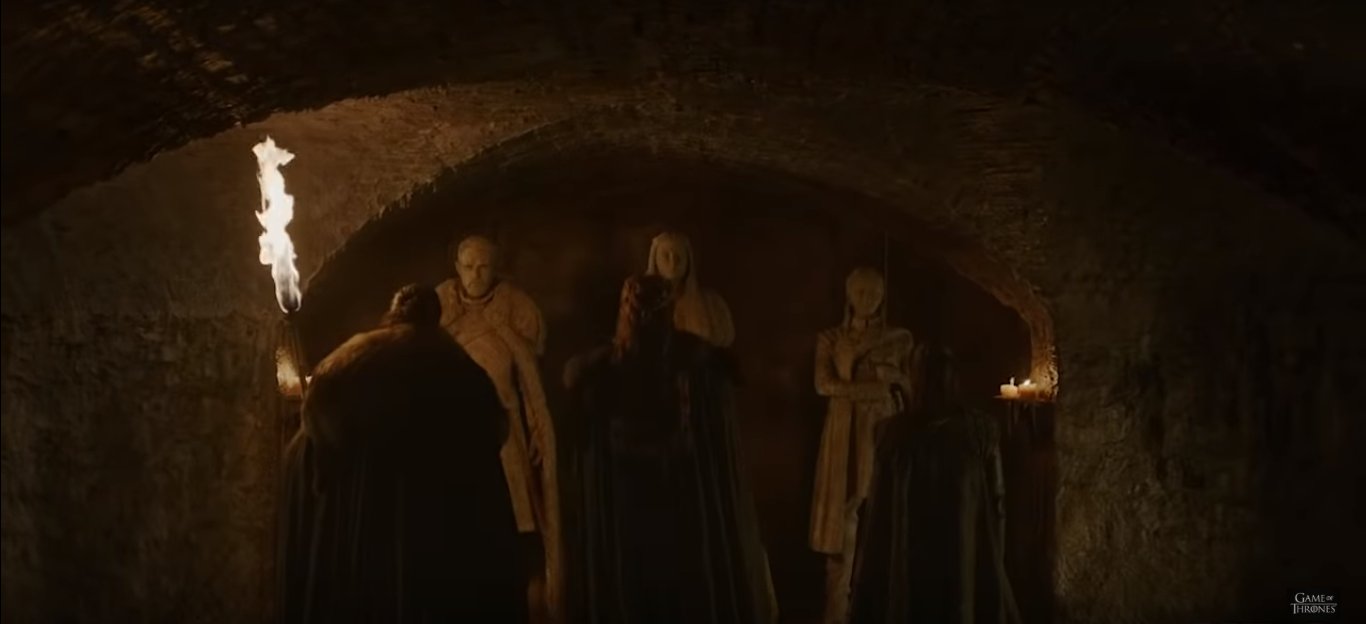 This could indicate their impending death (but we're hoping for a miracle here!), as the statues are only placed in the crypt, once a Stark dies.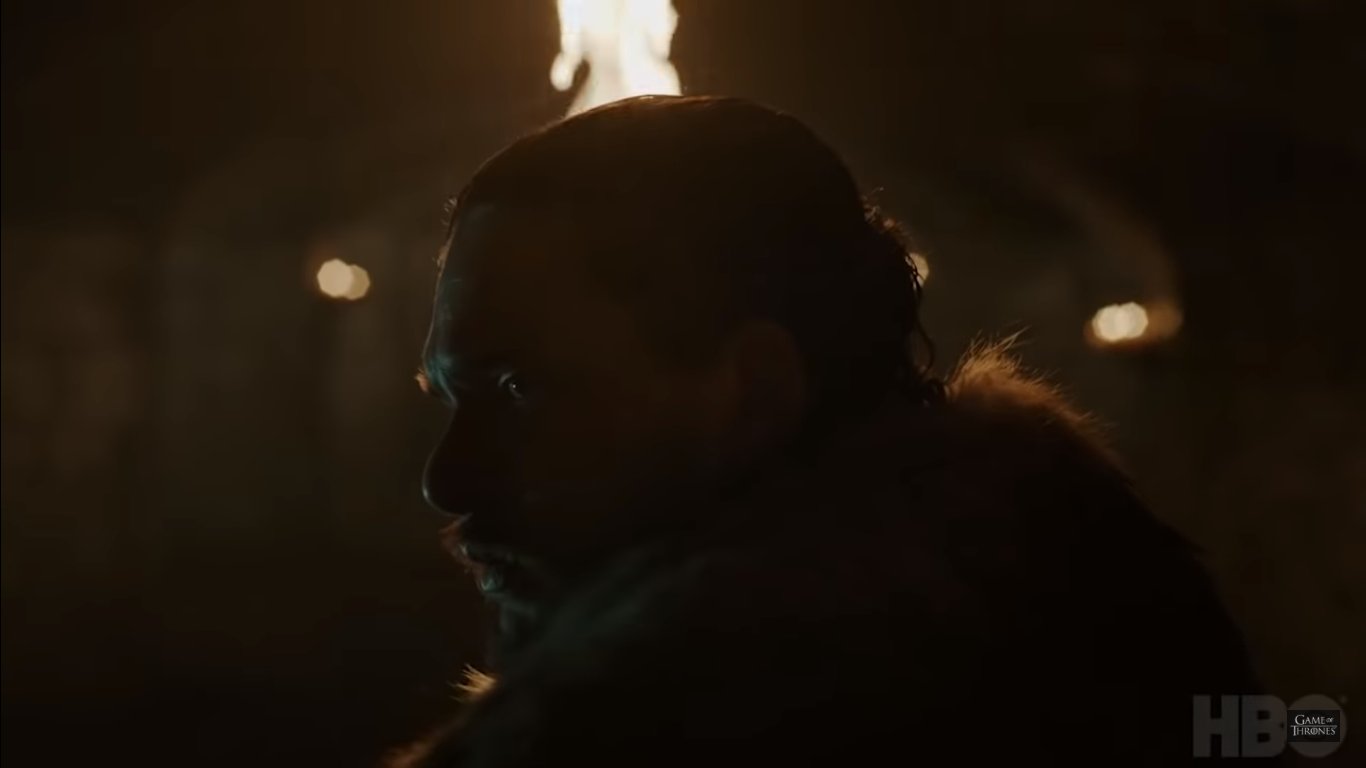 However, before the trio can analyze what it means, they are seemingly under attack from winter – and as we all know, as of now that really is the most deadly thing in the GOT universe.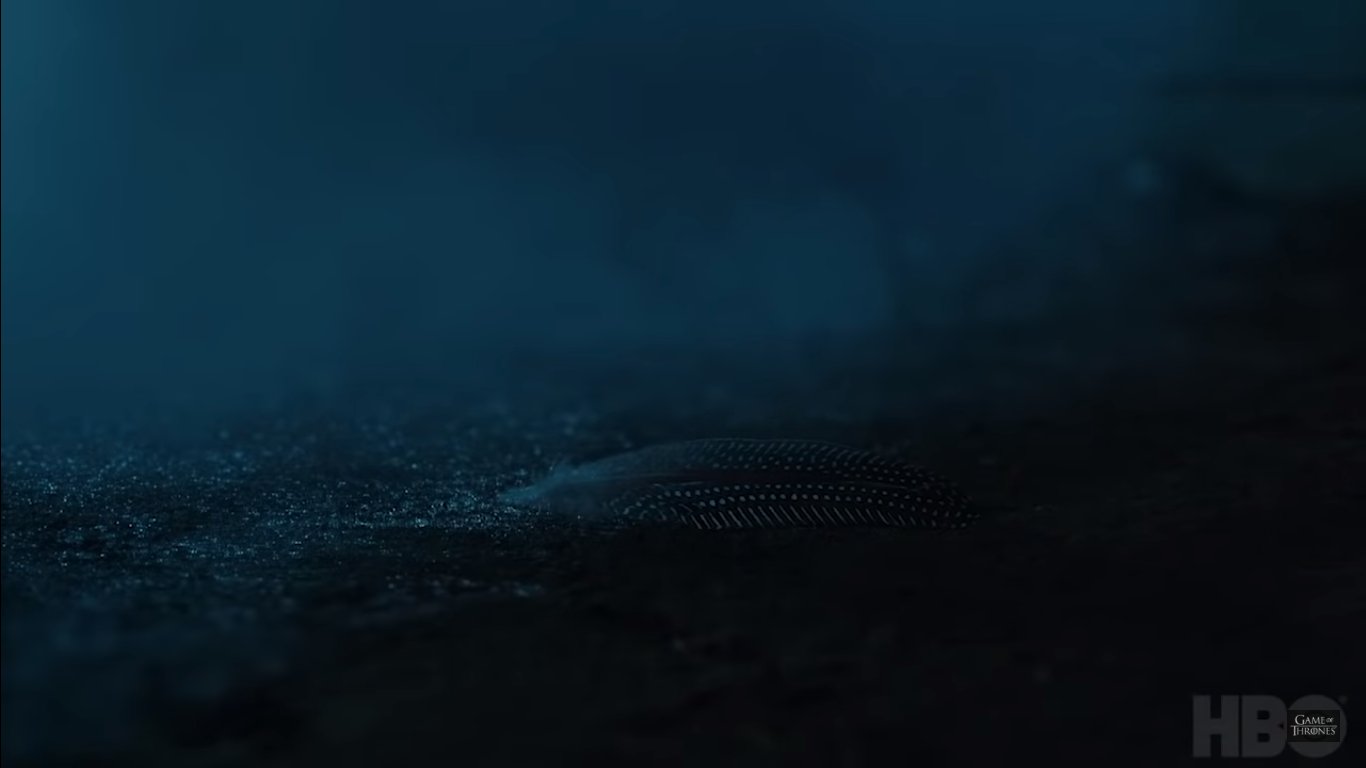 Even as Jon and Arya get ready to battle the monster with swords, we are left wondering (with a very scary version of the iconic GOT theme playing in the background), can steel fight cold winds?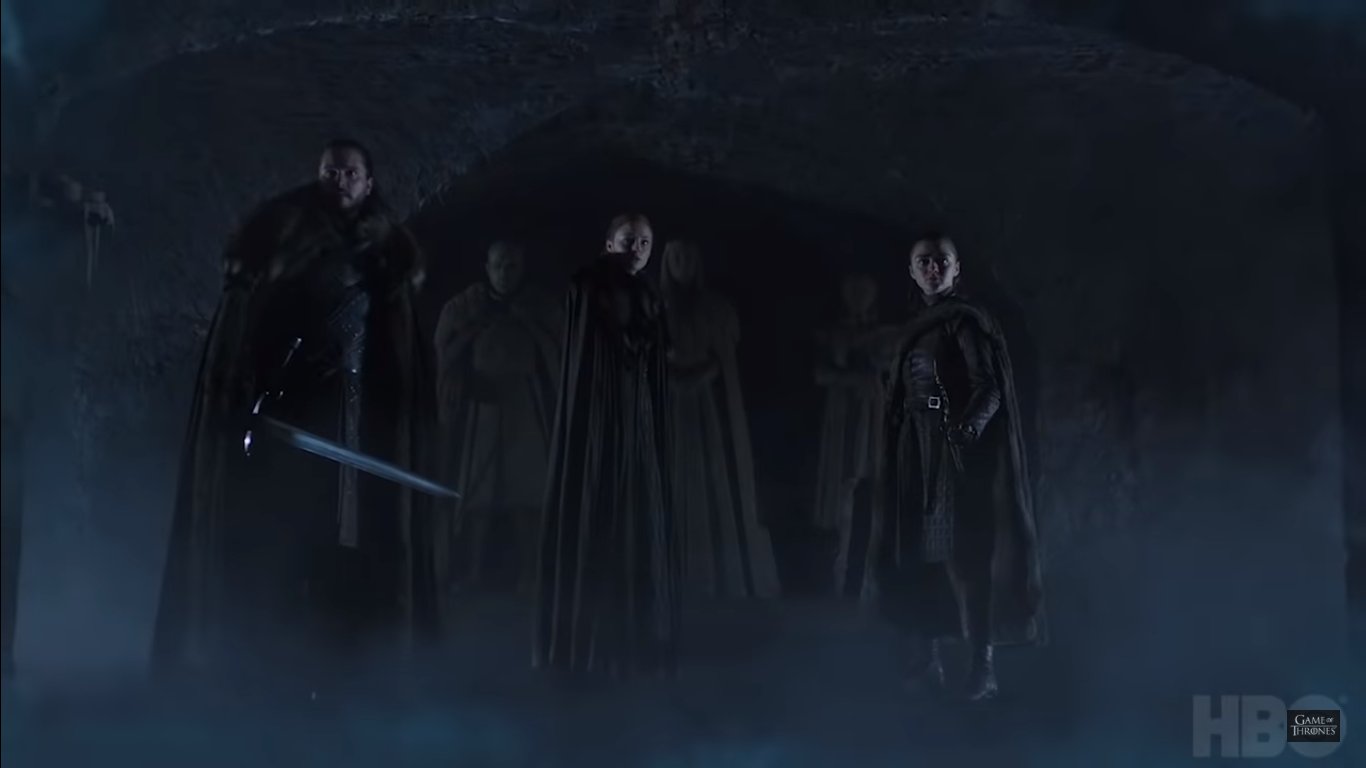 Watch the teaser here. 
The final season will start airing from April 14. 
All images are screenshots from the YouTube teaser.