Bang bang shoot shoot, baby.
The gangster genre has been raging through the decades for cinema lovers.
It's the world of crime, heavy with violence, bloodshed and chaos. Be it a petty smalltime goon or a powerful underworld don, they've all got stories to keep us hooked to the screen. We've entered rough neighbourhoods where picking up a gun is the only way to survive, been a part of explosive encounters, and witnessed deaths in shocking proximity.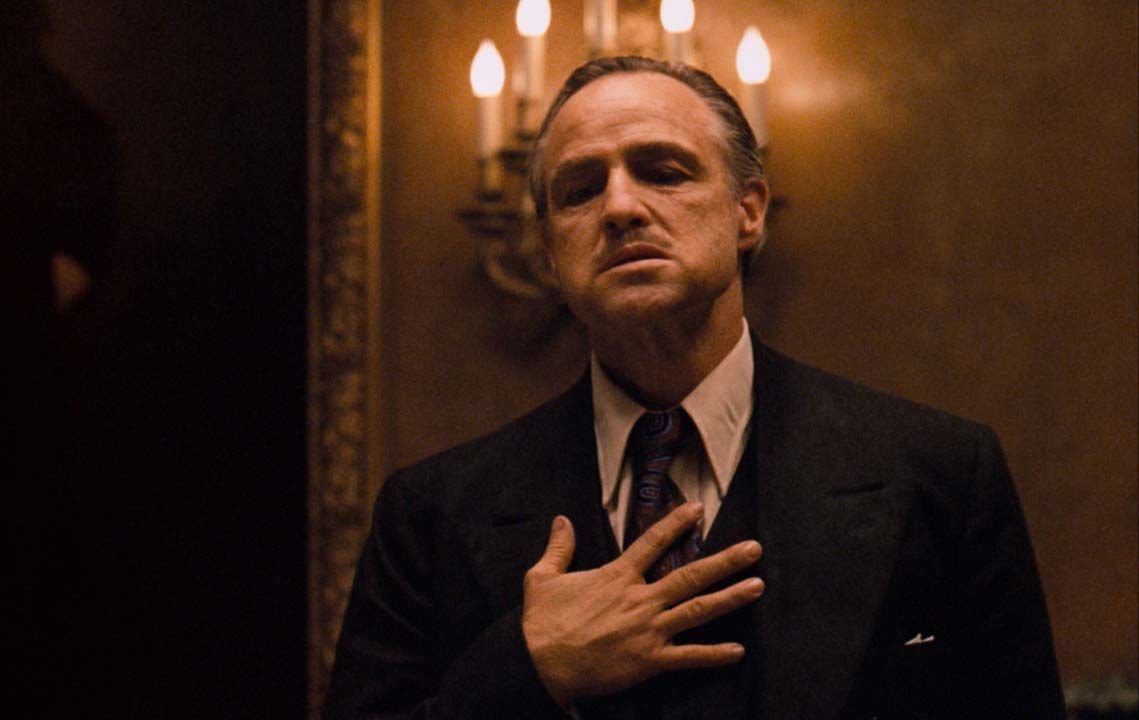 For these men and women, life and death is nothing. They play their games and protect family legacies. Lust, money and morals come into play at every step, taking us on the most thrilling adventures into the lives of these notorious, dangerous predators. And we love every bit of it.
Apart from the obvious classics we've all worshipped over the years, there are many more movies that do justice to this exciting genre. Here are the best of them!
1. Drive (2011)
Director: Nicolas Winding Refn
A getaway driver falls in love with his neighbour, a young mother pulled into the world of her husband's dingy criminal world. He must protect her and the child from danger at any cost.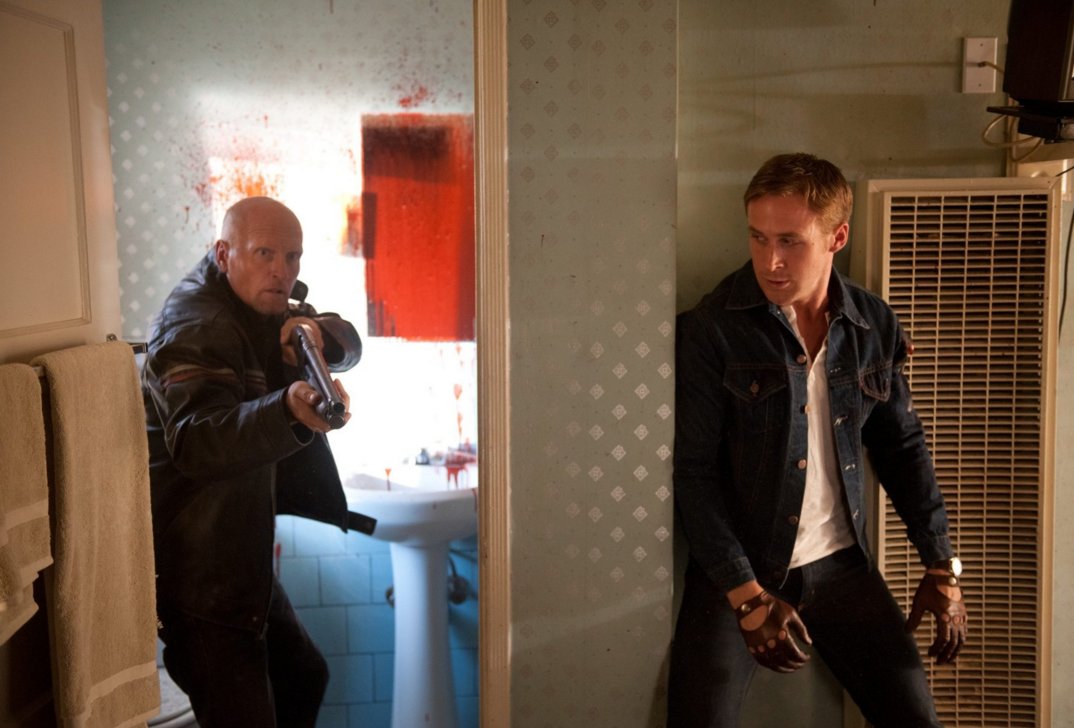 2. Layer Cake (2004)
A prominent drug dealer plans an early retirement when his plans are halted, thanks to two new last-minute jobs; rescuing a kidnapped woman and two million pounds of ecstasy.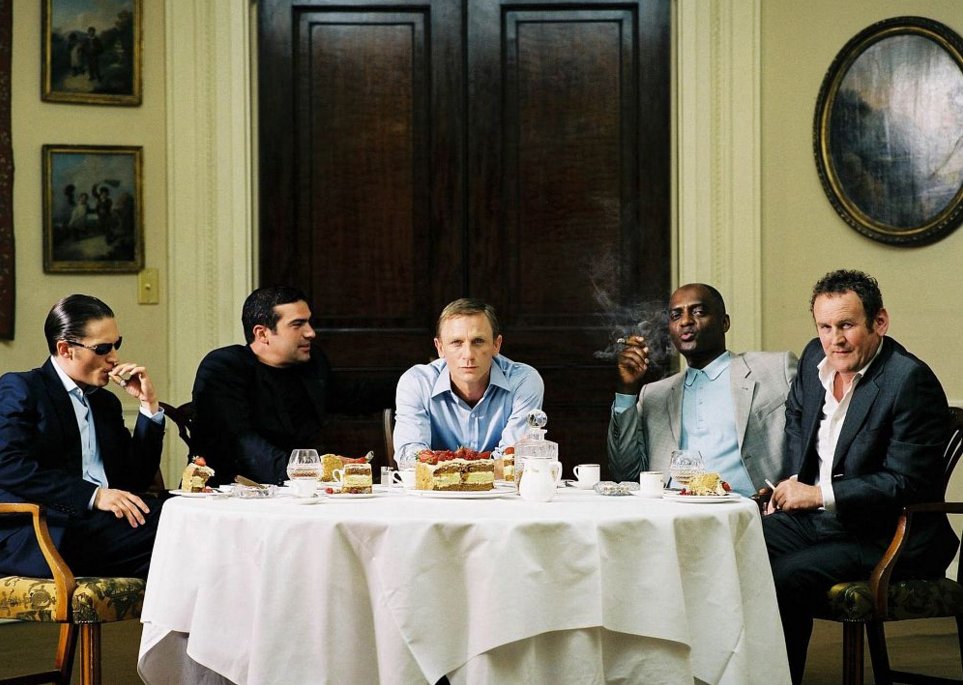 3. Goodfellas (1990)
Director: Martin Scorsese
With two best friends by his side, a young man makes his way from small-time crook to revered gangster by raiding the streets of New York where only the toughest survive.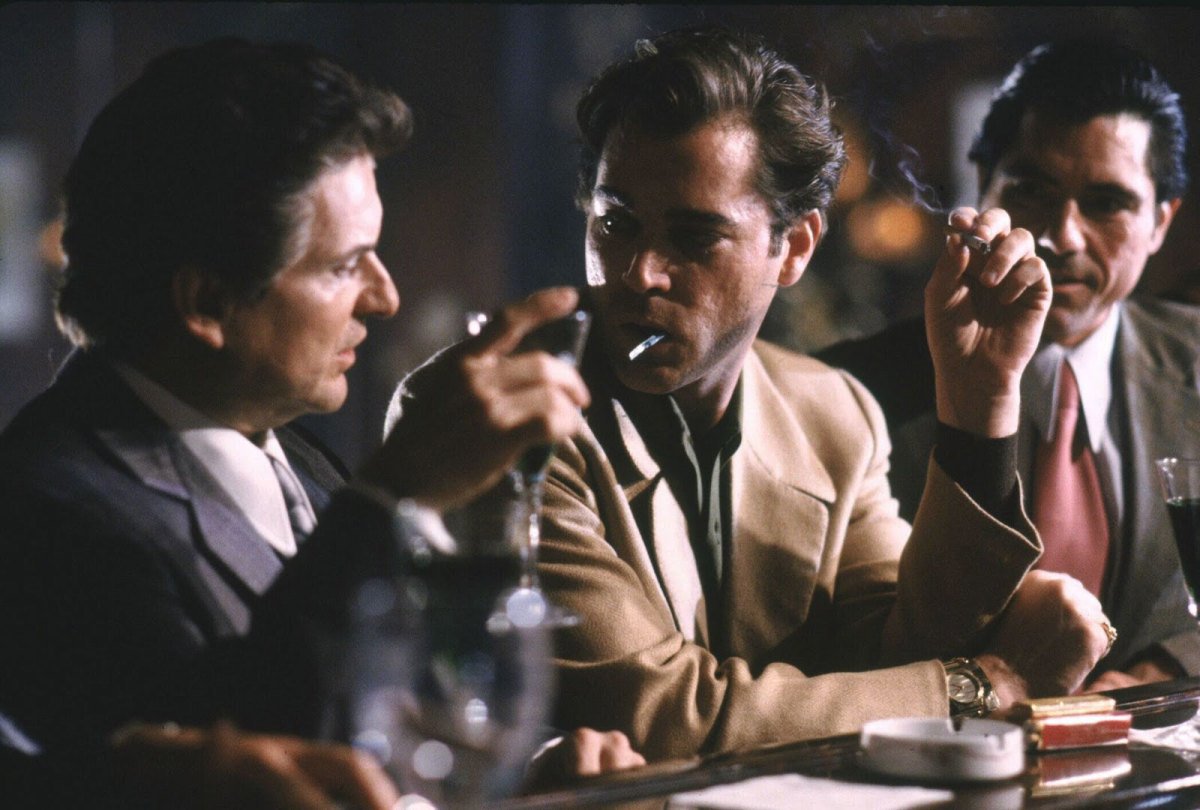 4. Pulp Fiction (1994)
Director: Quentin Tarantino
One of the most influential American films of all time, this crime thriller has some legendary moments in the middle of a complex tale of hit men, mobsters and mafia family colliding and fighting.
5. Training Day (2001)
Director: Antoine Fuqua
A rookie cop starts out as a narcotics officer under the guidance of a senior detective who displays an immoral approach to work and gradually starts feeling stuck in a planned rut.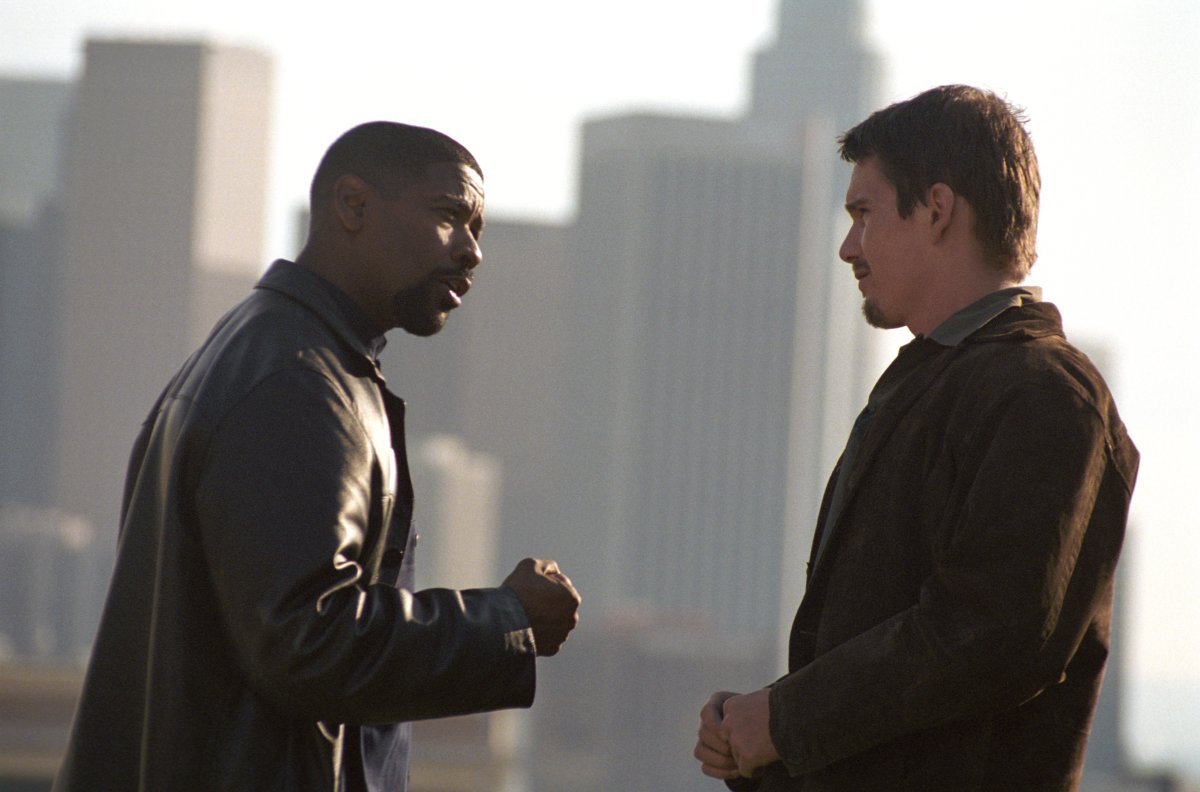 6. In Bruges (2008)
Director: Martin McDonagh
After a job goes embarrassingly wrong, two detectives get stuck in Bruges, Belgium, awaiting the next order from their boss. When it finally arrives, it's what neither expected.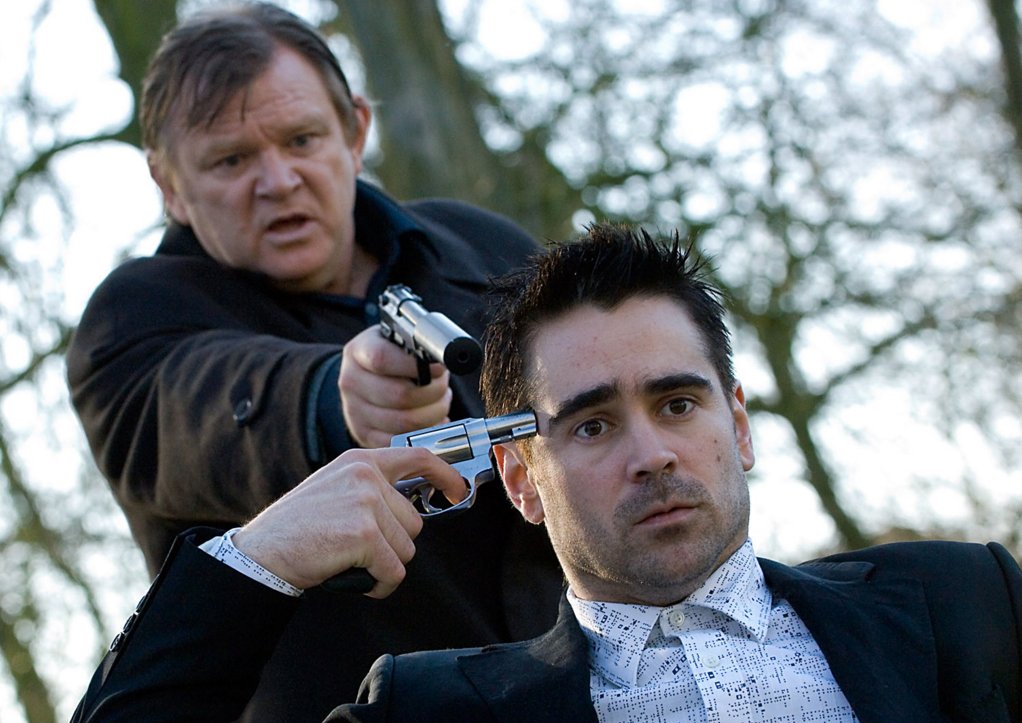 7. Scarface (1983)
In the raging Miami of the '80s, Tony and his buddy build a drug business that expands quickly. As he tastes success, Tony's desires grow bigger, ruining everything in the way of his blind greed.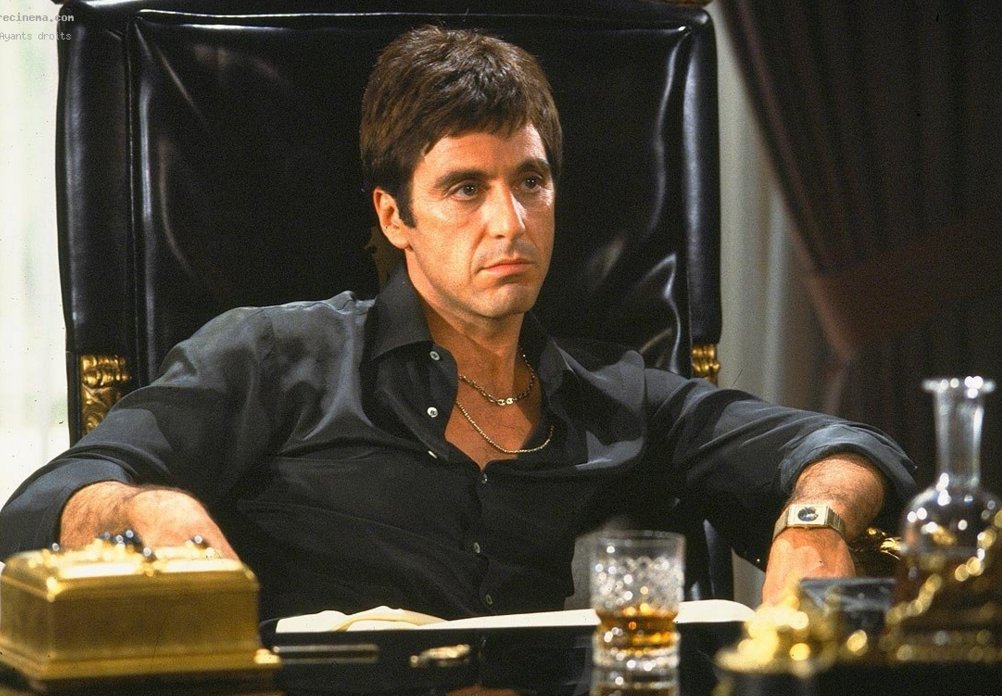 7. Snatch (2000)
Director: Guy Ritchie
The hunt for a missing priceless jewel kick-starts a total riot amongst a group of men. From game veterans to petty amateurs, they all chase the grand prize with a single-minded agenda.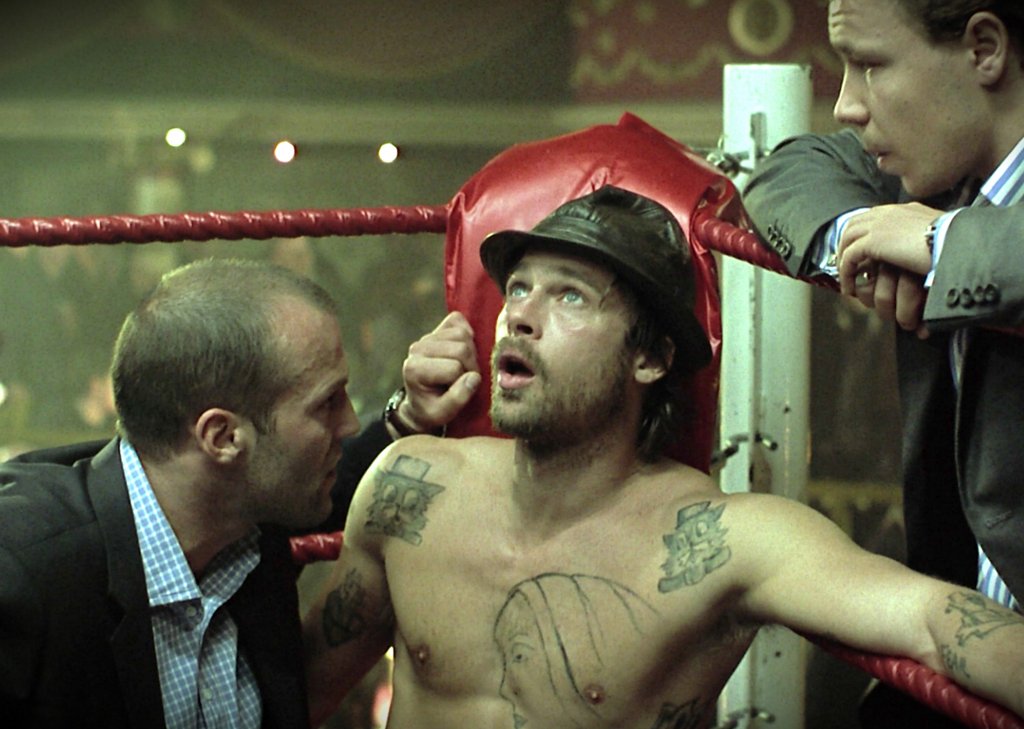 8. Lock, Stock and Two Smoking Barrels (1998)
Director: Guy Ritchie
Eddy and his three friends get trapped in complete chaos when they lose a poker game to an influential gangster. They must collect the money to pay him back somehow before they're killed.
9. American Hustle (2013)
Director: David O. Russell
A con man and his sexy partner are enrolled in a sting operation by the FBI to help in busting a chain of gangs and politicians responsible for running rampant ruckus.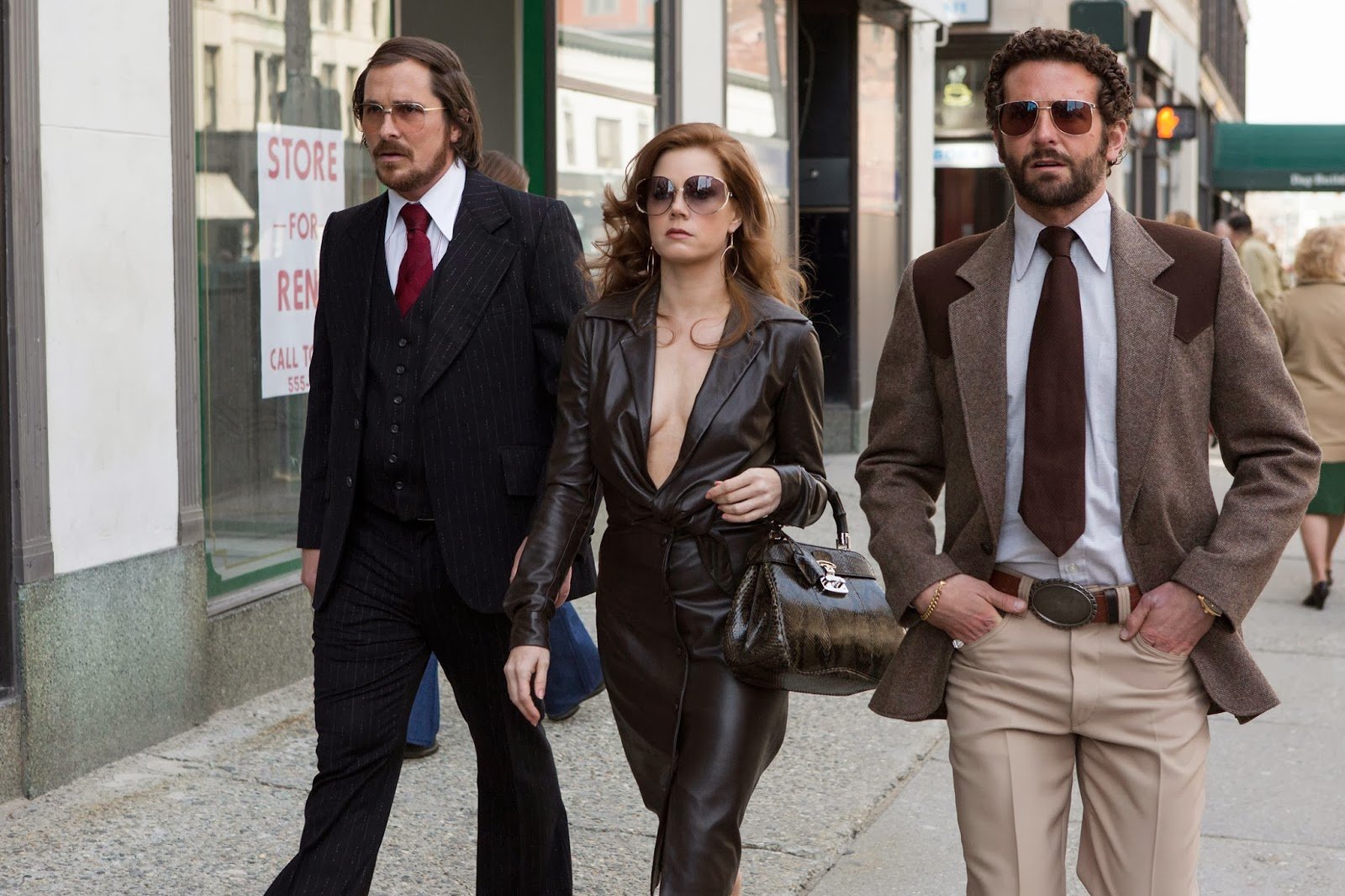 10. The Godfather Trilogy (1972-1990)
Director: Francis Ford Coppola
One of the greatest movies ever made in cinema, this iconic masterpiece takes us into the closed world of a mafia leader and his family, friends and other duties.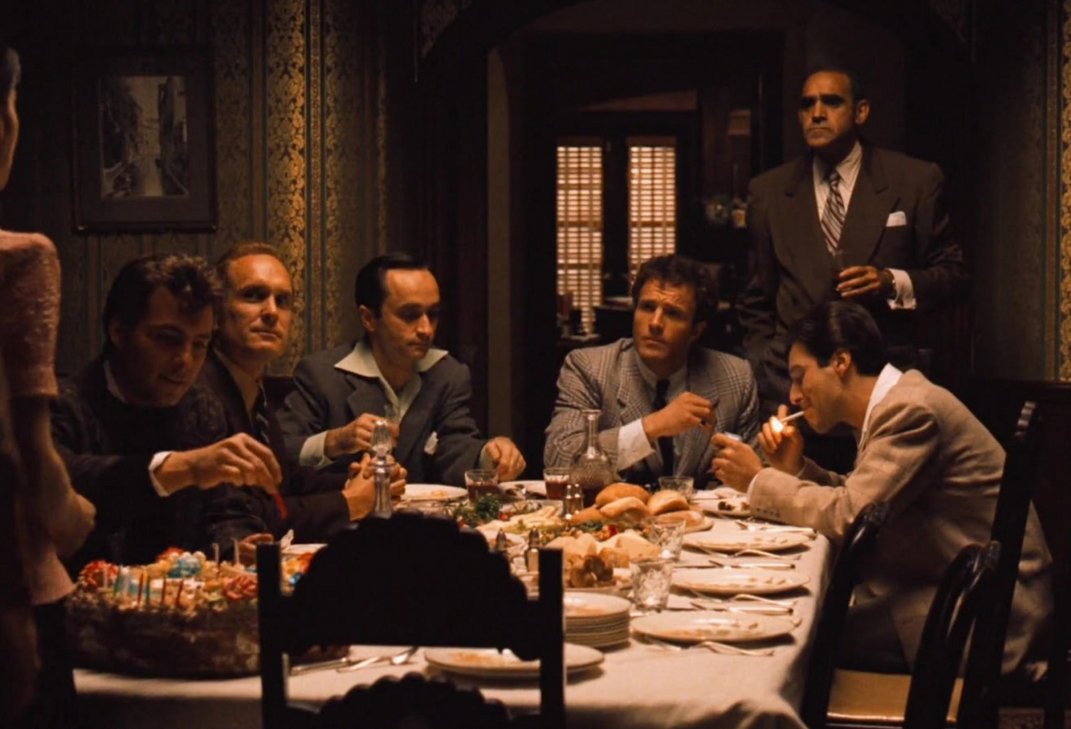 11. The Departed (2006)
Director: Martin Scorsese
Both an undercover cop and an espionage agent try to reveal each other's identities as the infiltrate the same gang. Whoever succeeds gets saved in front of the authorities.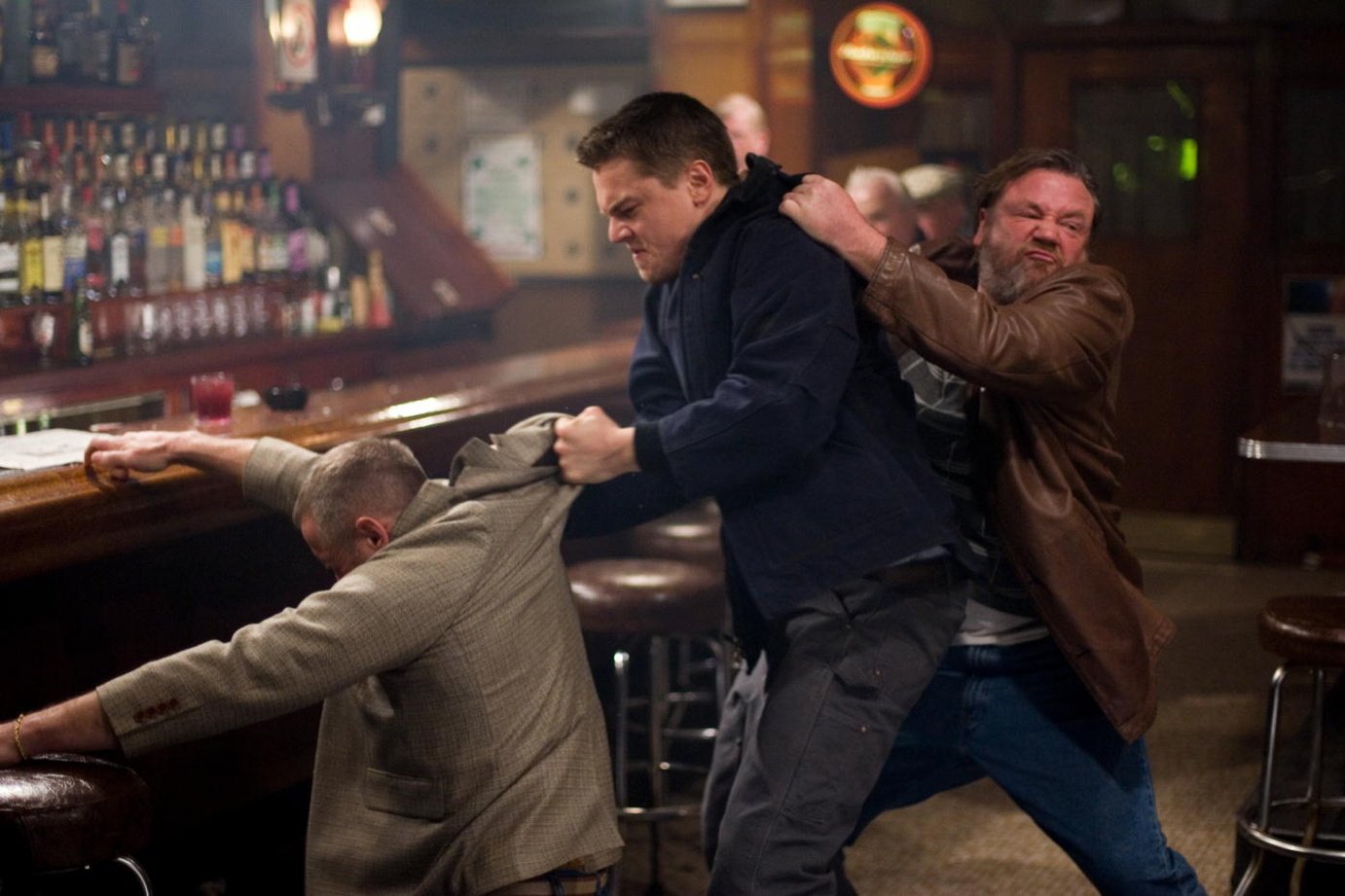 12. American Gangster (2007)
Director: Ridley Scott
At the very top of the social elite circle, Frank is also a secret drug dealer smuggling heroin to his country. Only one cop is willing to bust his illegal empire.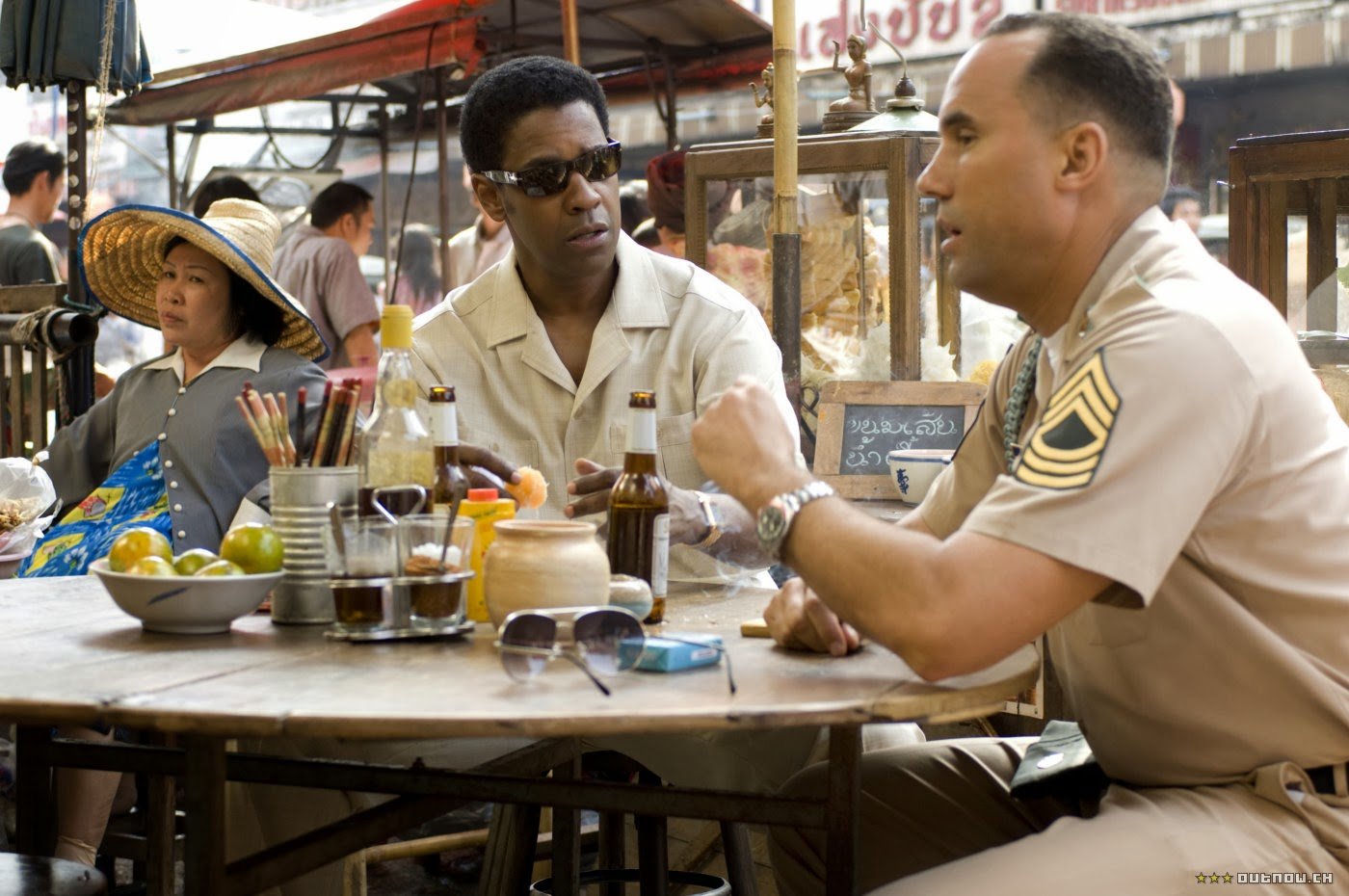 13. A History of Violence (2005)
Director: David Cronenberg
Tom lives an easygoing life with his wife and kids. When two crooks attack his diner, he kills them in self-defence, becoming a local hero overnight. But there are consequences of every action.
14. No Country for Old Men (2007)
Directors: Ethan Coen, Joel Coen
A hunter's life changes when he crosses a drug scene gone wrong and finds millions in cash. But it no time he starts getting stalked by a crazy killer who wants the money.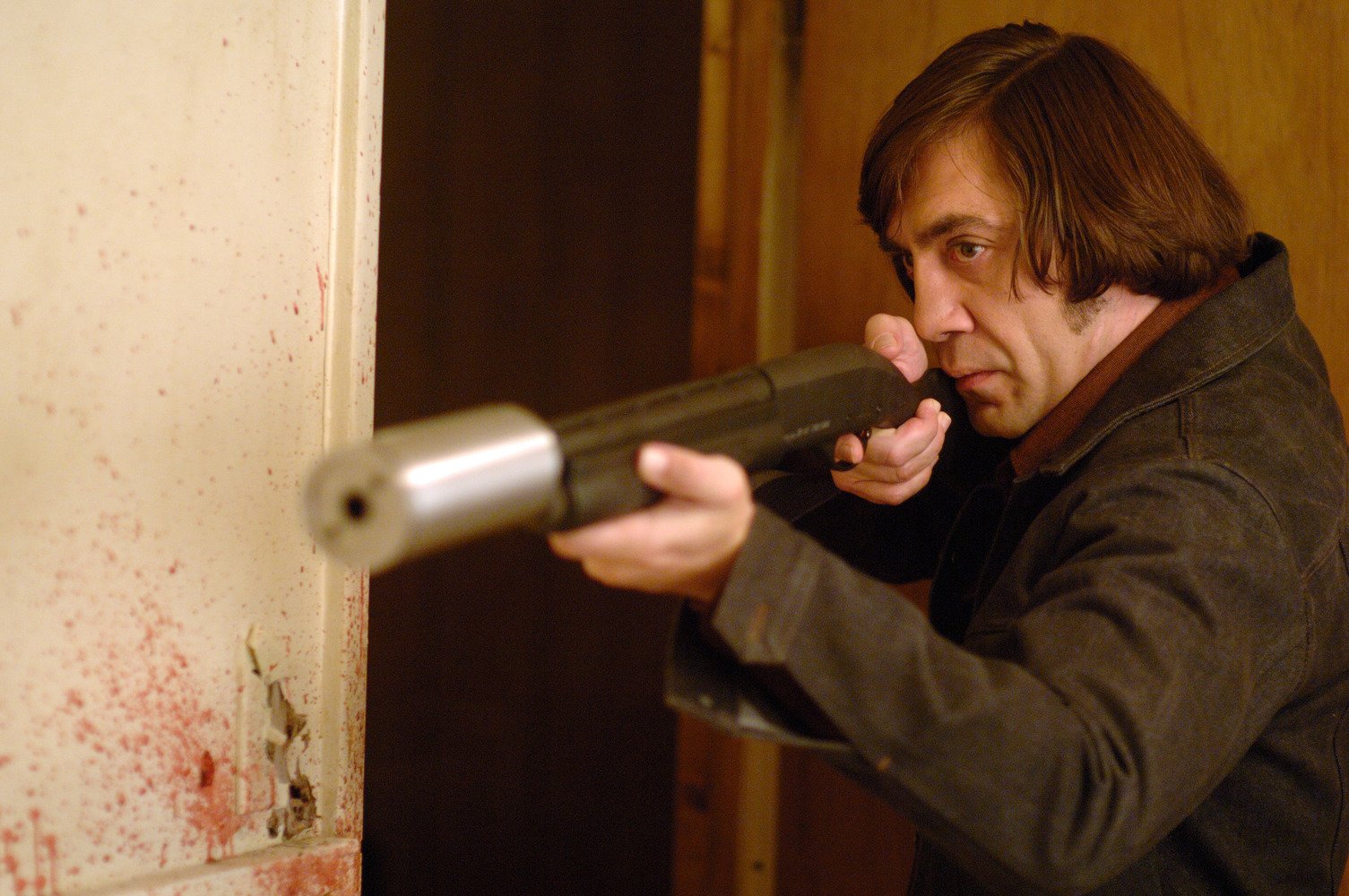 15. Gran Torino (2008)
Director: Clint Eastwood
A strict but good-hearted war veteran takes charge of two teenagers, one of whom tried to steal his prized Gran Torino. But when local gangsters create havoc, he steps up the game.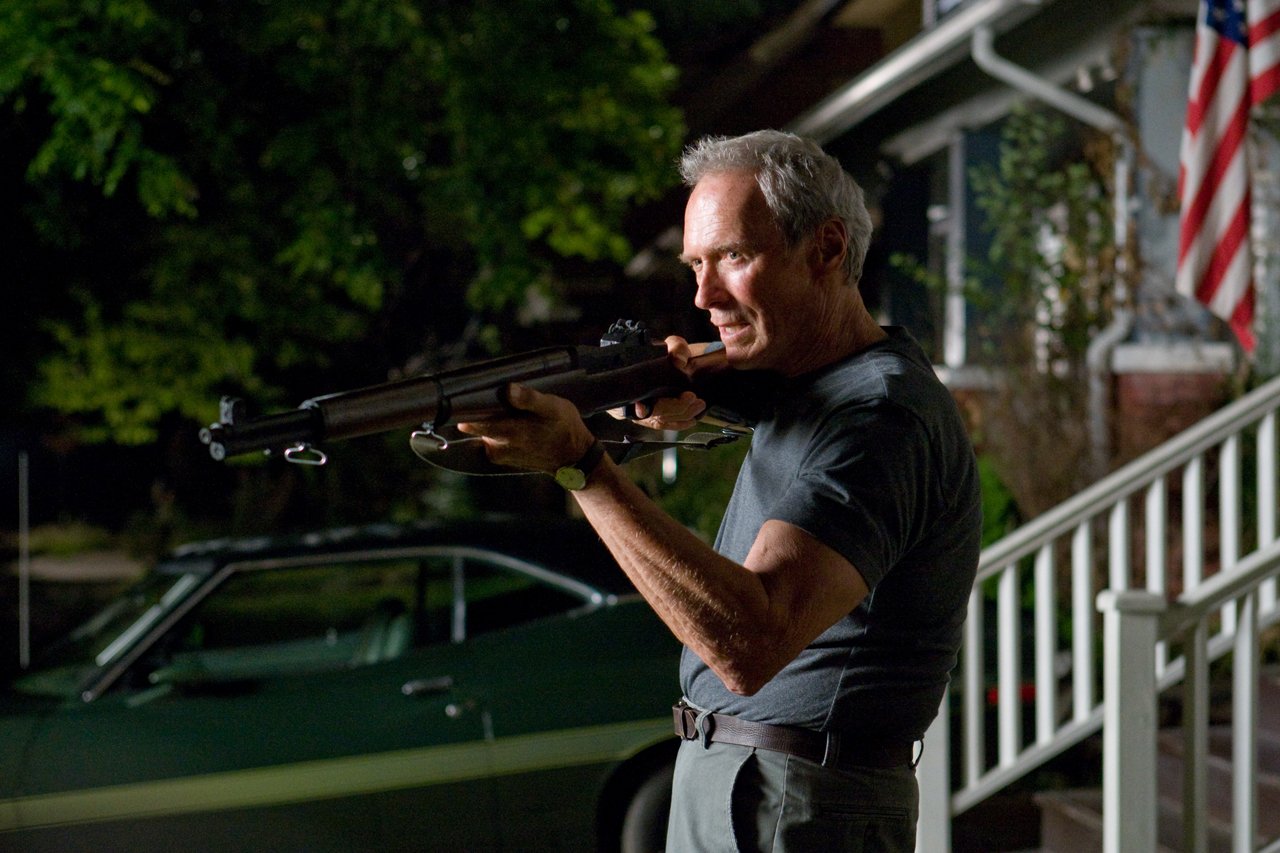 16. We Own the Night (2007)
Bobby Green, a club manager, always avoids running wild with gangsters and stays out of trouble. But when the Russian mafia targets his brother and father, he must save them.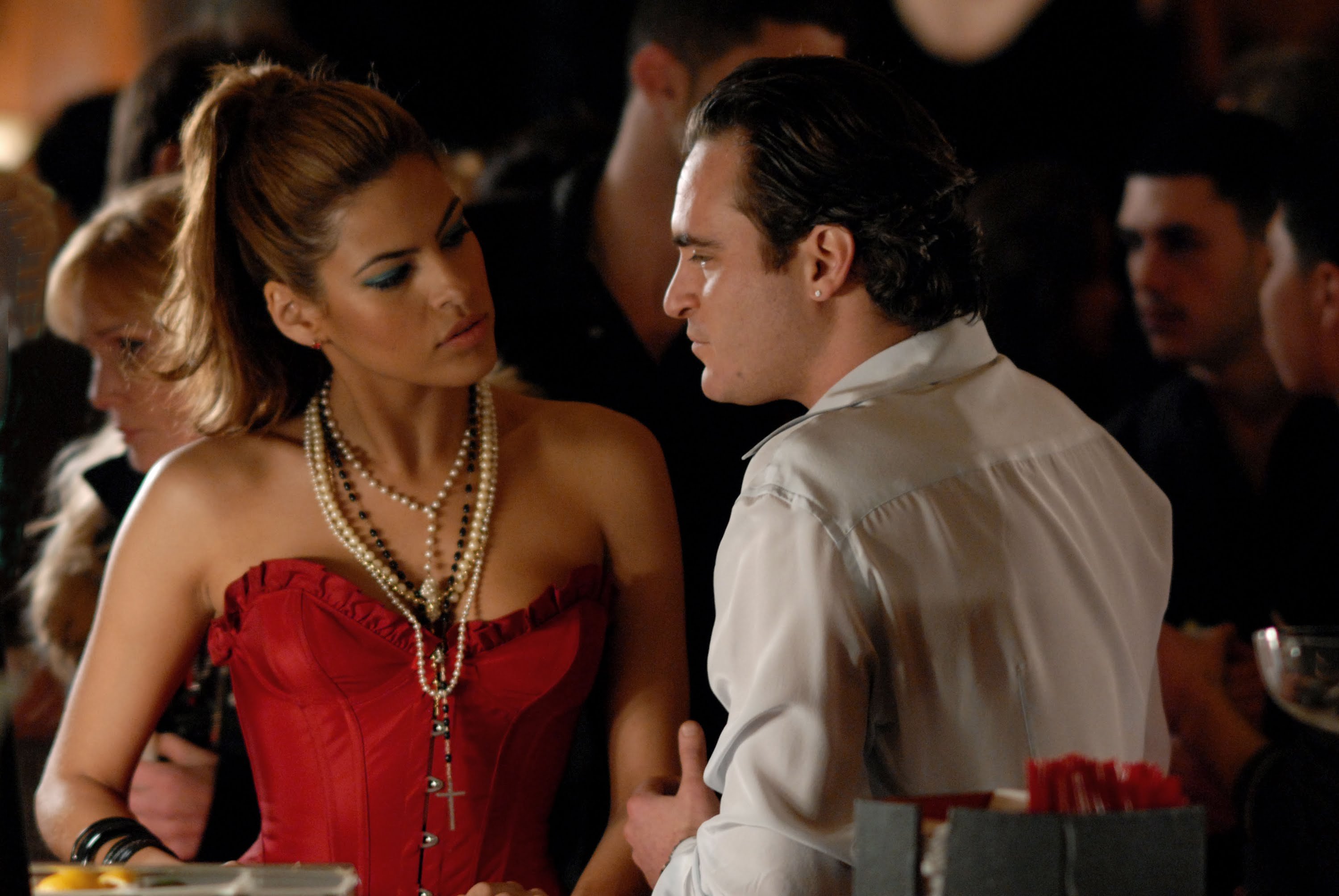 17. Bugsy (1991)
Director: Barry Levinson
This true story takes us on the journey of Bugsy Siegel, a famous gangster who made it big in Hollywood by starting a gambling and entertainment haven in Las Vegas while seducing an actress.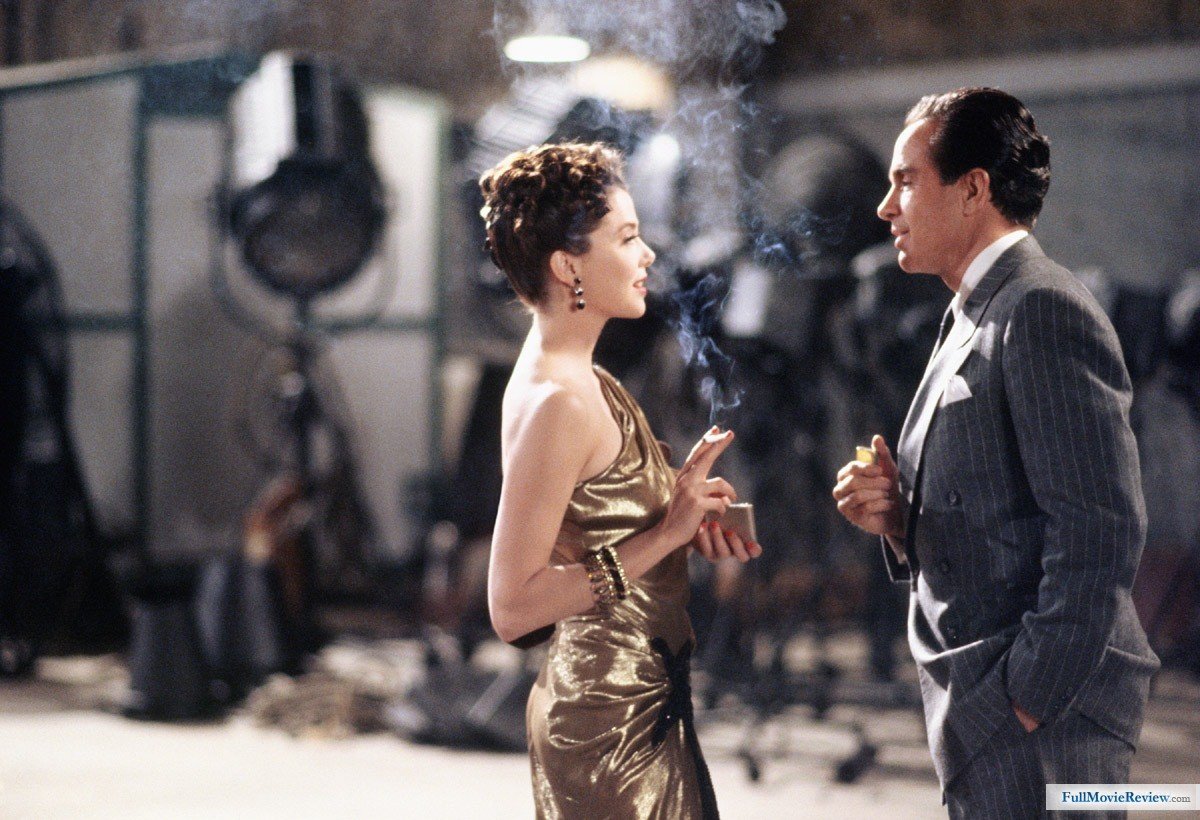 18. Blow (2001)
Director: Ted Demme
Sick of being poor as a child, Jung grows up to be a cocaine peddler, a vocation that takes him far and makes him rich in a drug-obsessed, Escobar-fuelled America.
19. Mean Streets (1973)
Director: Martin Scorsese
Charlie is a man with many confusions, and wants everything to work; his wannabe criminal aspirations, commitment to a friend, religious priorities and love for a woman.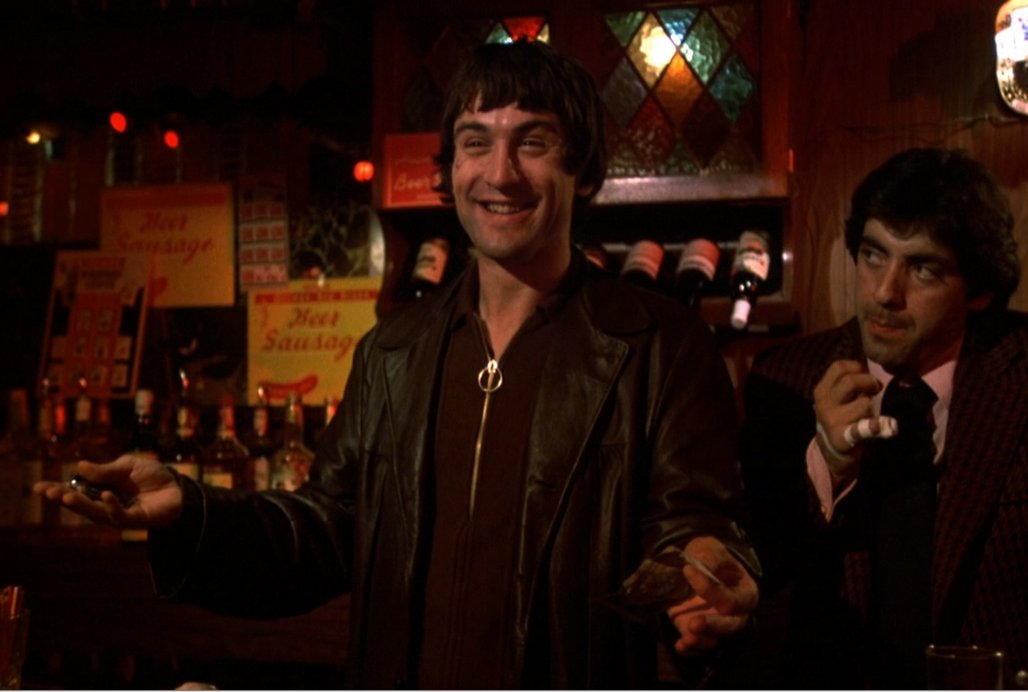 20. True Romance (1993)
Director: Tony Scott
When an outcast nerd falls for a call girl, she tells her pimp the truth but he ends up dead in the confrontation. The two take off with the drugs with men chasing them all the way to Hollywood.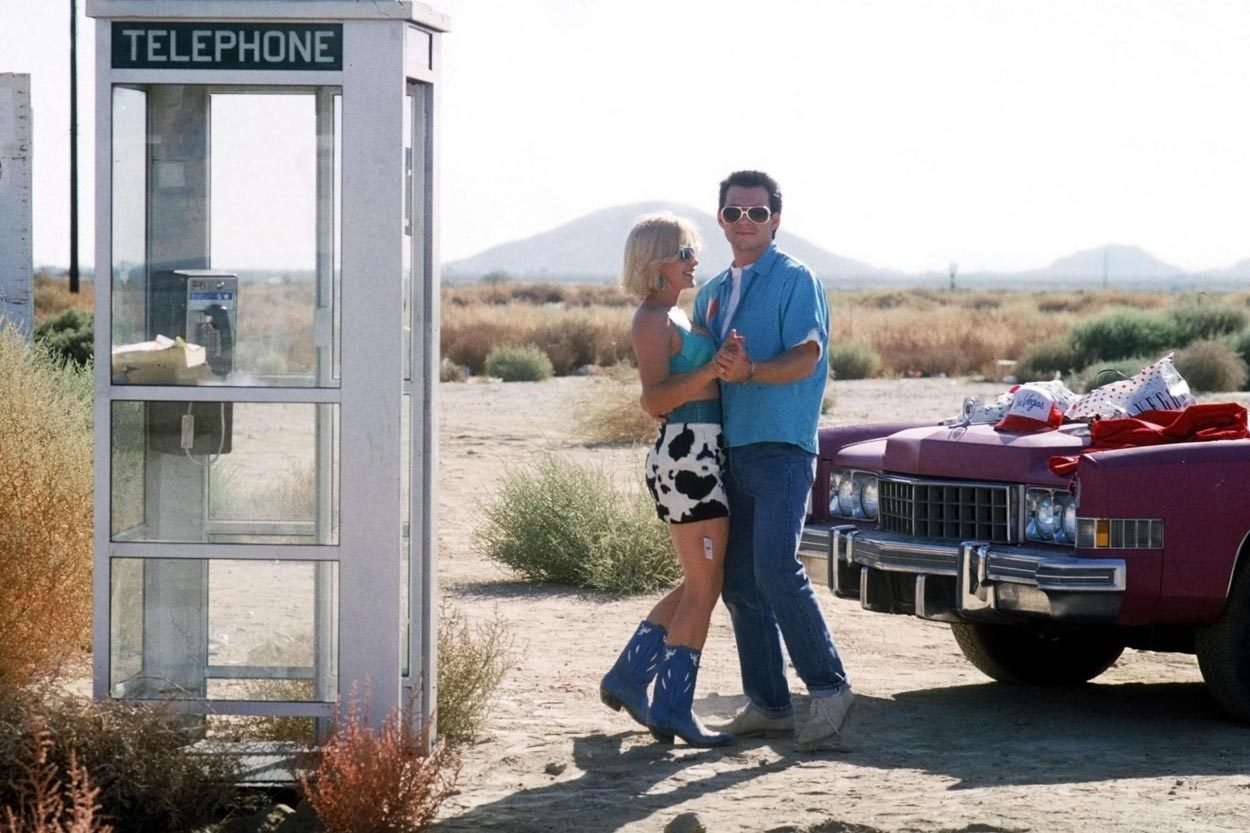 21. The Untouchables (1987)
During the Prohibition era in America, a mobster continues the illegal trading of liquor. A federal agent is assigned the task of stopping him and bringing an end to the racket.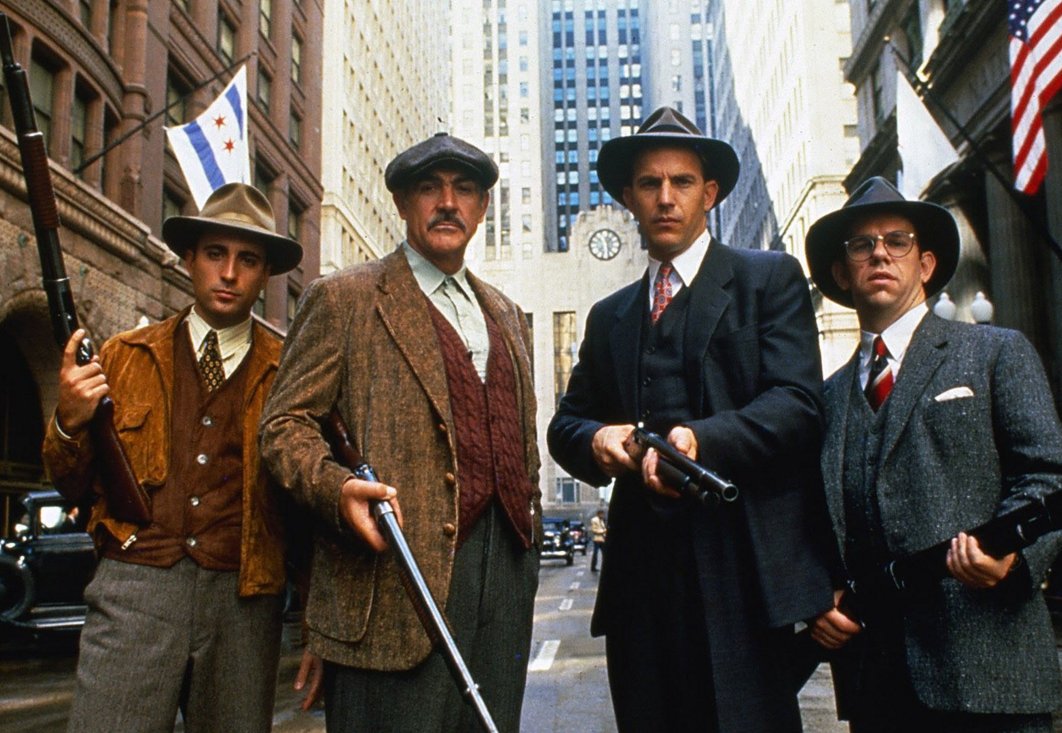 22. Road to Perdition (2002)
Director: Sam Mendes
A hit man finds himself in jeopardy when his son finds out about his profession after witnessing a murder. He must now decide if he should stick to the guidelines or save his son from the ruthless boss.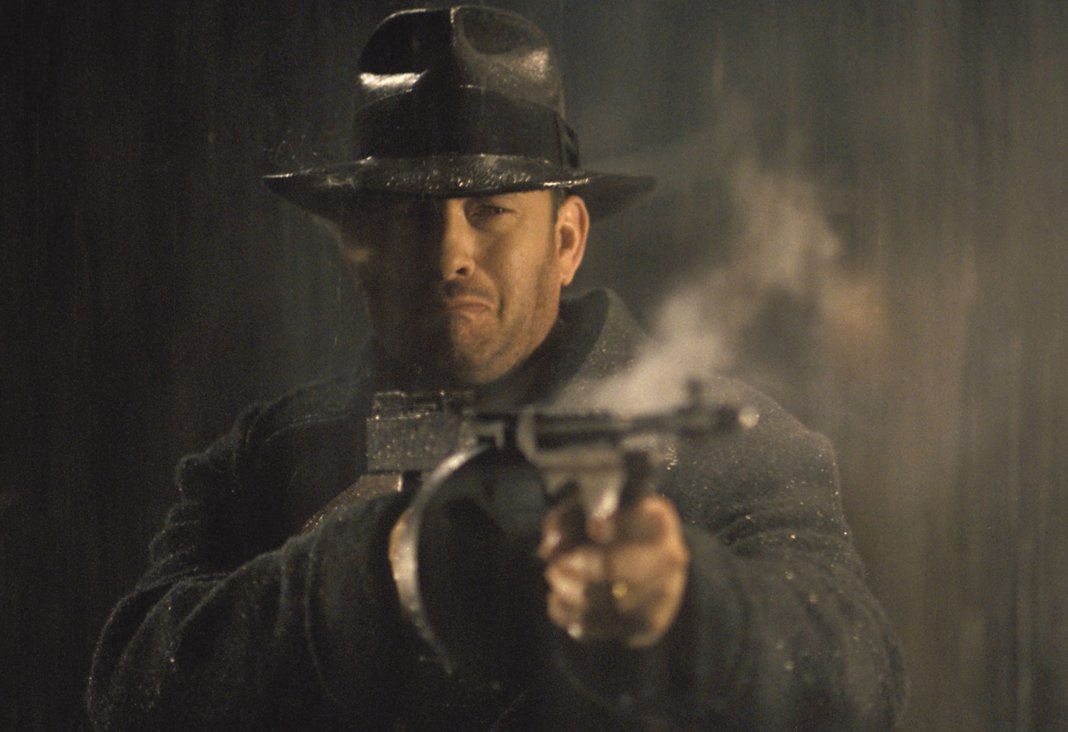 23. Boyz N' the Hood (1991)
Director: John Singleton
Three childhood friends are raised in the midst of the rough realities of a ghetto. As they inevitably head towards dangerous violence, they must think about the chance of having a clean future.
24. Sexy Beast (2000)
Director: Jonathan Glazer
Gal is a retired gangster enjoying a life devoid of crime and stress when he gets a call from his pushy ex-boss. He convinces Gal to take up one last job, which doesn't go exactly well.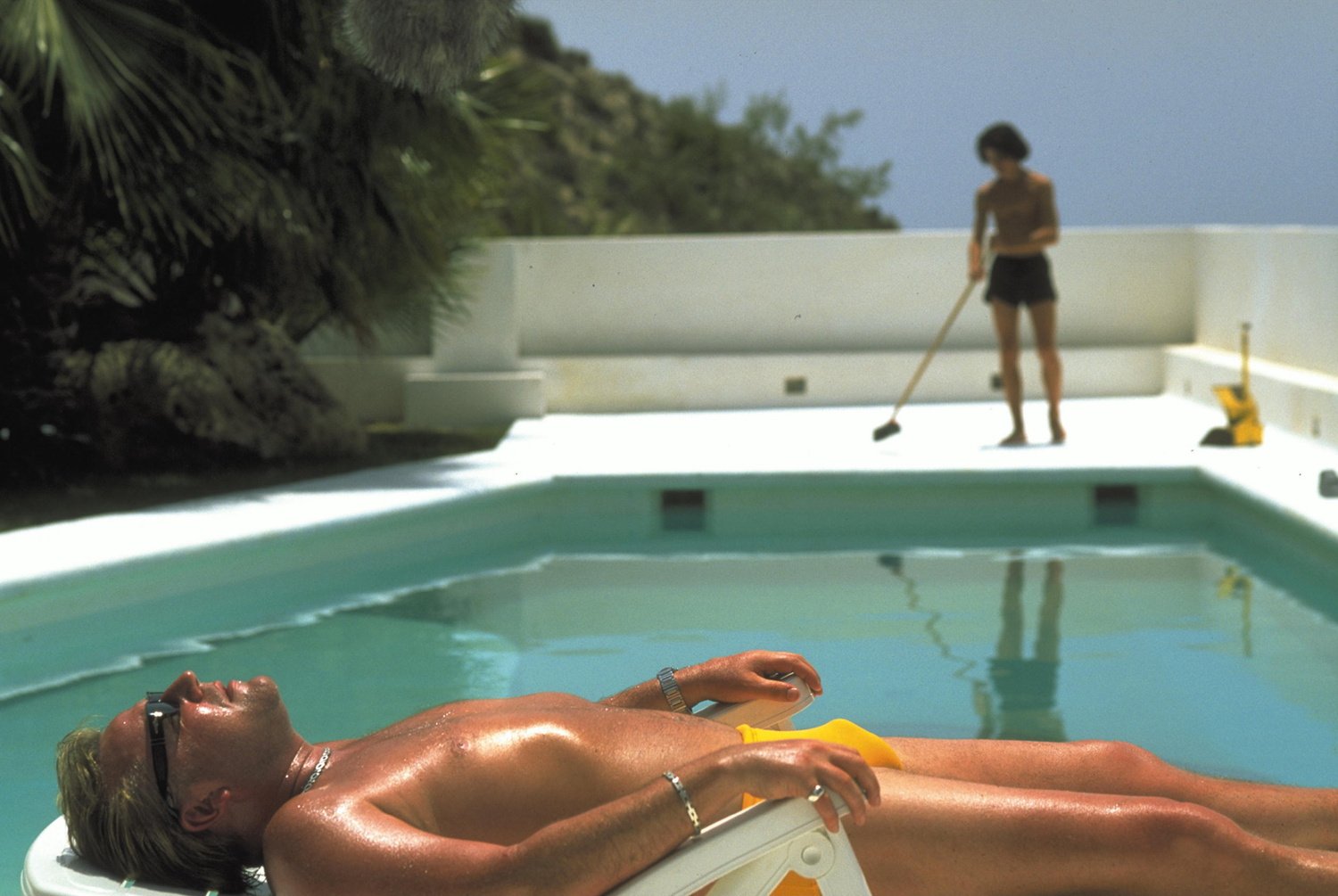 25. Eastern Promises (2007)
Director: David Cronenberg
A Russian teenager dies while giving birth but leaves behind a journal with the midwife that reveals the newborn's connection with a possible rape linked to a Russian mob family.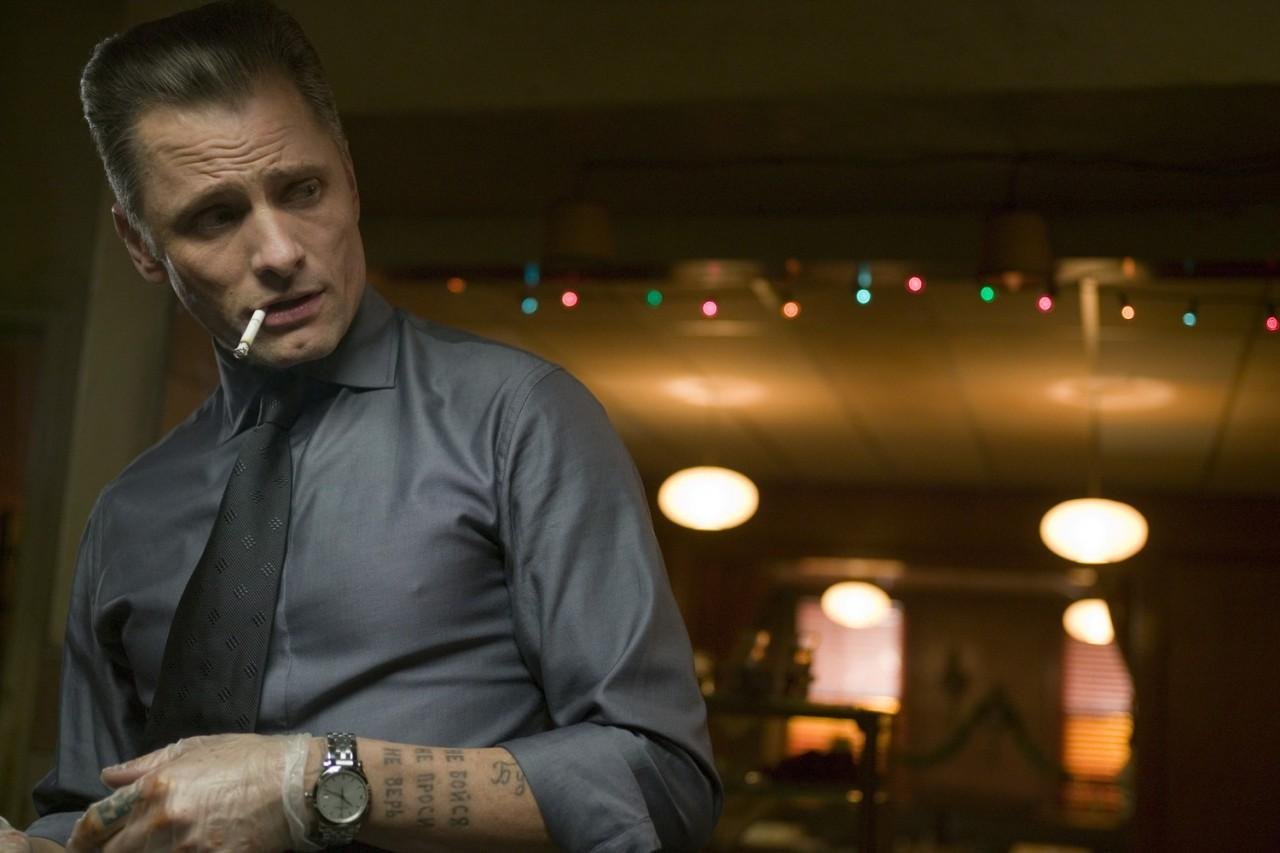 26. Gangs Of New York (2002)
Director: Martin Scorsese
When crime lord, Bill the Butcher, kills his father in a gang fight, Amsterdam sets out to avenge the unfair death but gets caught in a series of hurdles along the way.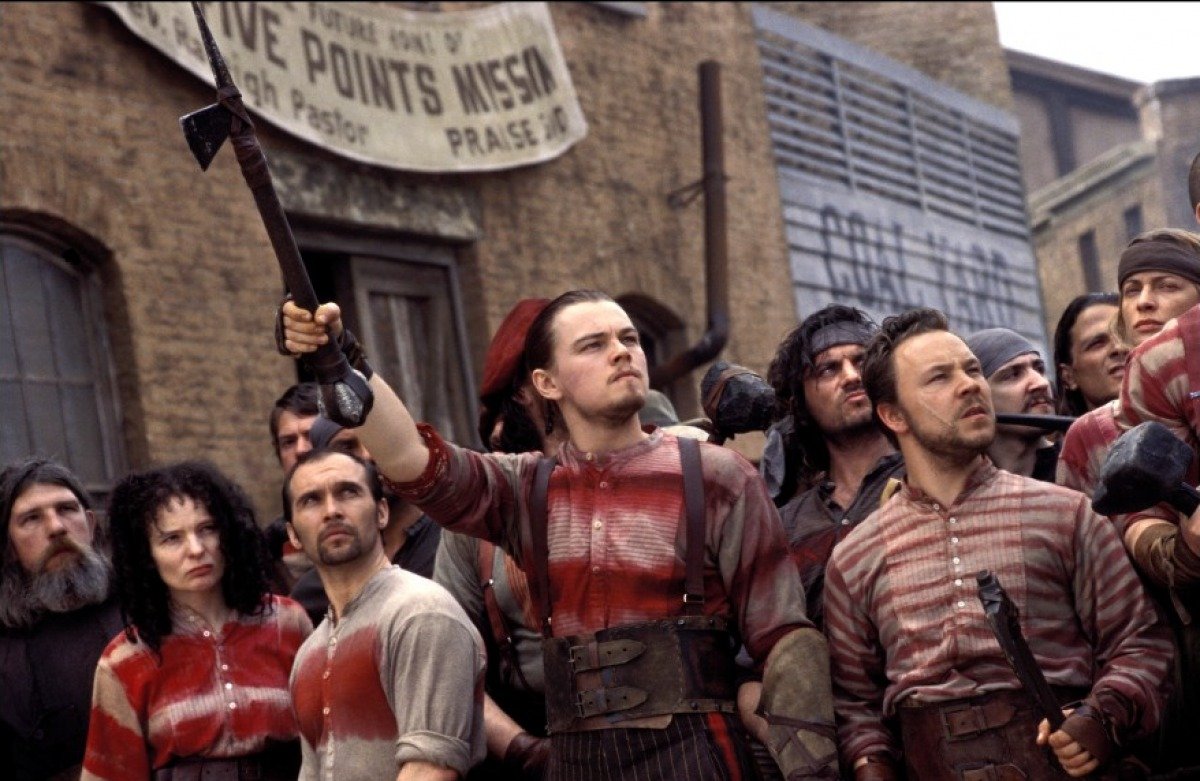 27. City Of God (2002)
Directors: Fernando Meirelles, Kátia Lund
Two brothers who grow up in the same neighbourhood choose different paths in life. One becomes a drug dealer while the other opts for photography.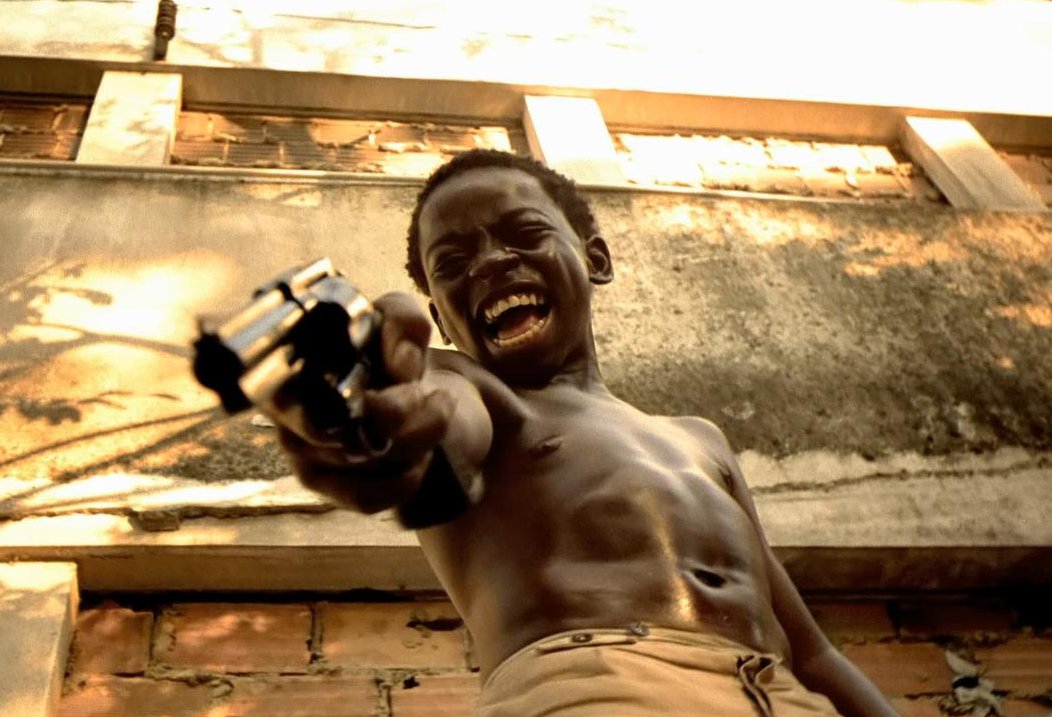 28. Blue Ruin (2013)
Director: Jeremy Saulnier
Dwight moves around from place to place and only returns home when his parents are murdered. He sets out to his hometown to avenge their untimely death on an intense journey.
29. Public Enemies (2009)
Director: Michael Mann
The feds are trying catch the gangsters spreading terror in the city, John Dillinger, Baby Face Nelson and Pretty Boy Floyd, during the budding crime wave of the '30s.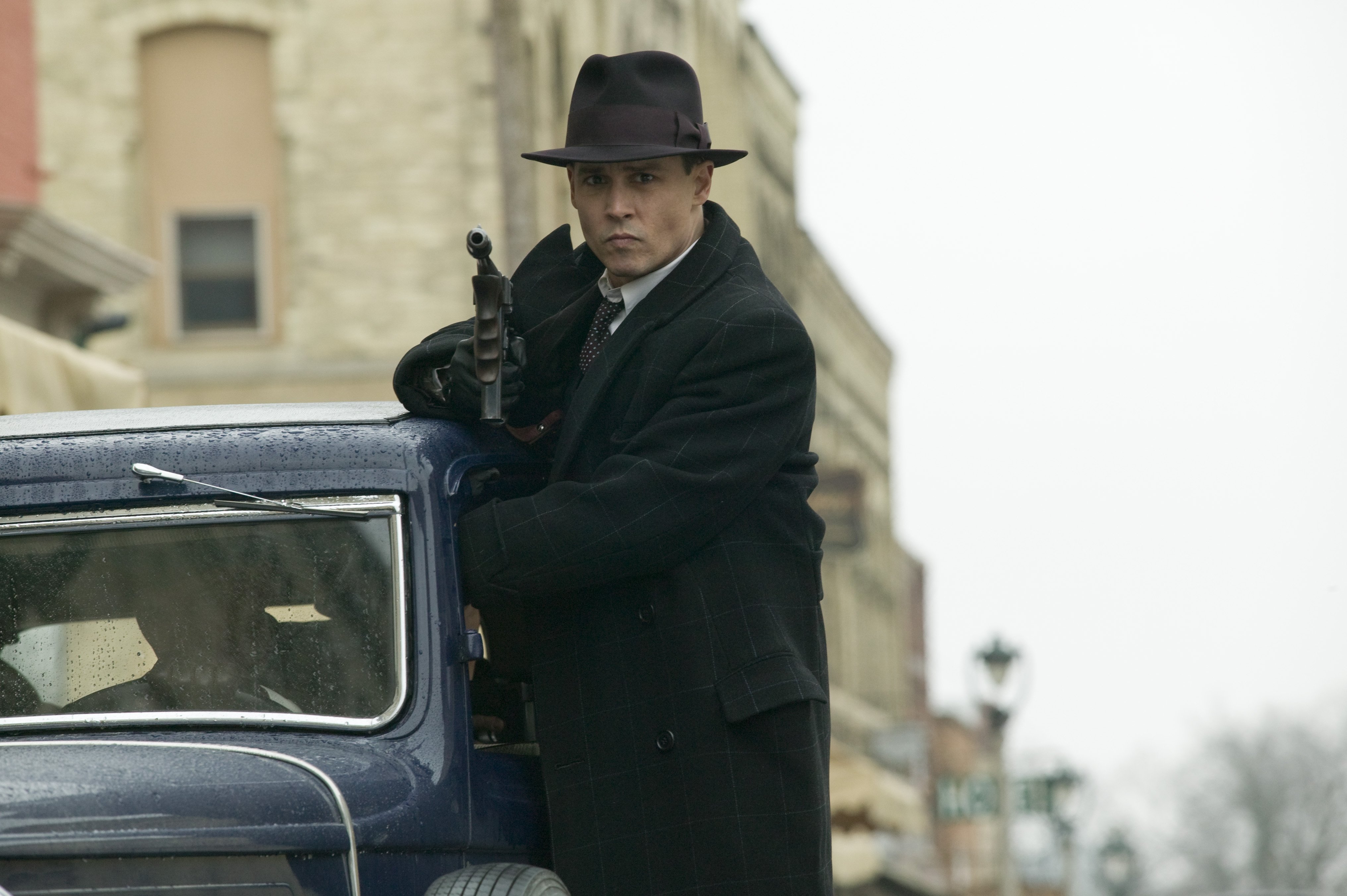 30. Once Upon A Time In America (1984)
Director: Sergio Leone
An aged David "Noodles" Aaronson returns to the hub of crime in his day, New York, and revisits his daunting, violent past. We go back to his childhood, through his life, in a series of flashbacks.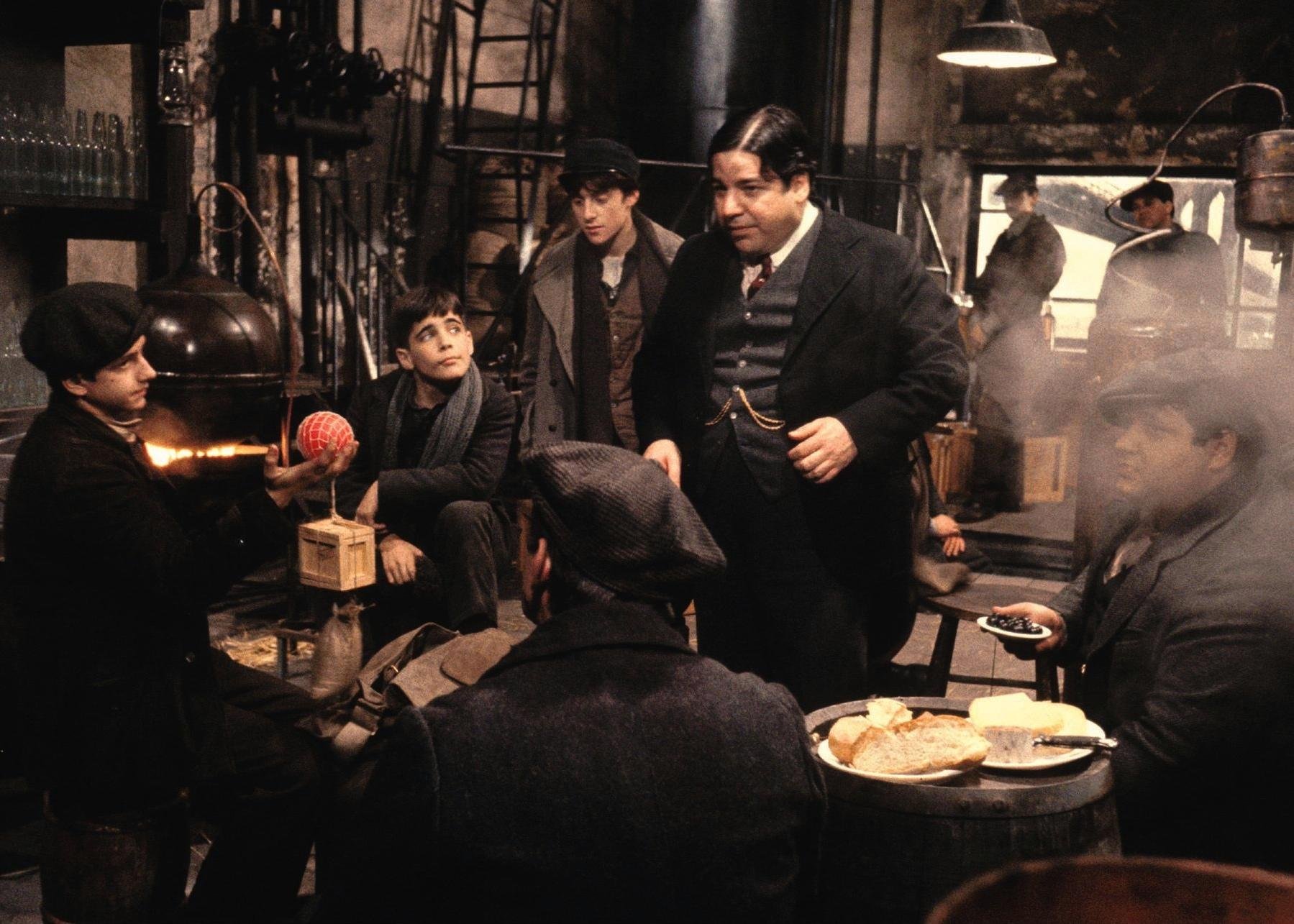 31. Reservoir Dogs (1992)
Director: Quentin Tarantino
Six goons chase the same diamond with solid plans and fake identities. But when the heist goes wrong and gets exposed, they suspect that one of them might be on the police's side.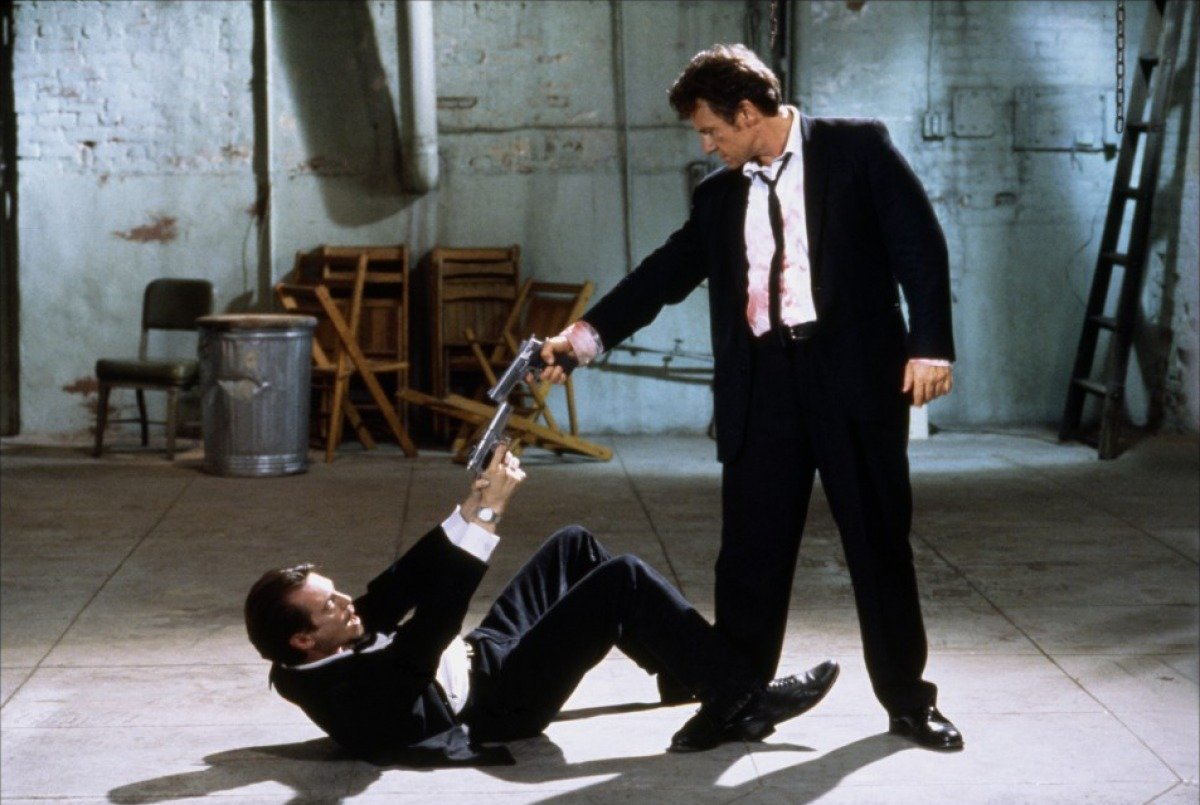 32. Casino (1995)
Director: Martin Scorsese
Two men, a crime underworld lord and a casino owner, go loggerheads with each other in an ugly, spiteful battle over greed, lust and all the power that can settle only with one of them.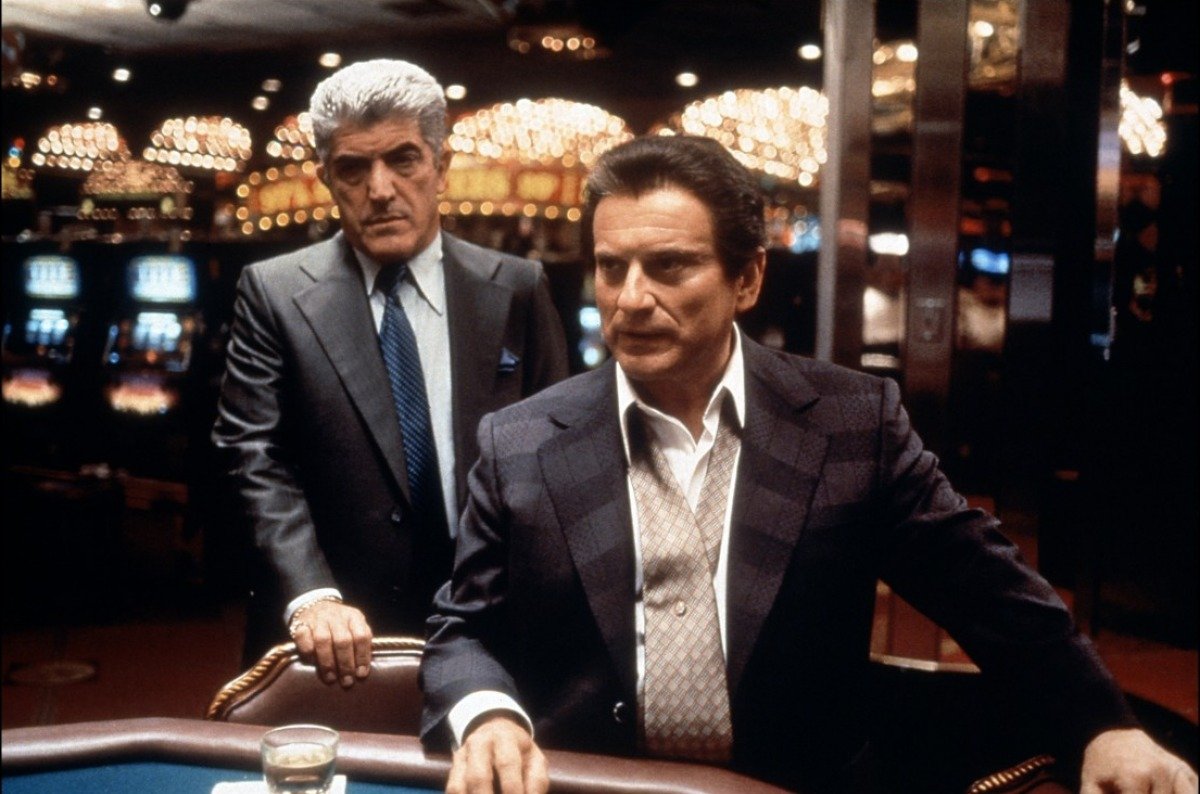 33. 25th Hour (2002)
Director: Spike Lee
A drug dealer finally gets cornered after a long chase. Right before he goes into prison for 7 years, he spends the last day of freedom rethinking choices and reaching out to his family and friends.
34. Mystic River (2003)
Director: Clint Eastwood
When Jimmy's daughter is brutally tortured and killed, he ends up being reunited with his childhood buddies, Sean and Dave. Sean, a cop, gets on the case but reawakens dark secrets.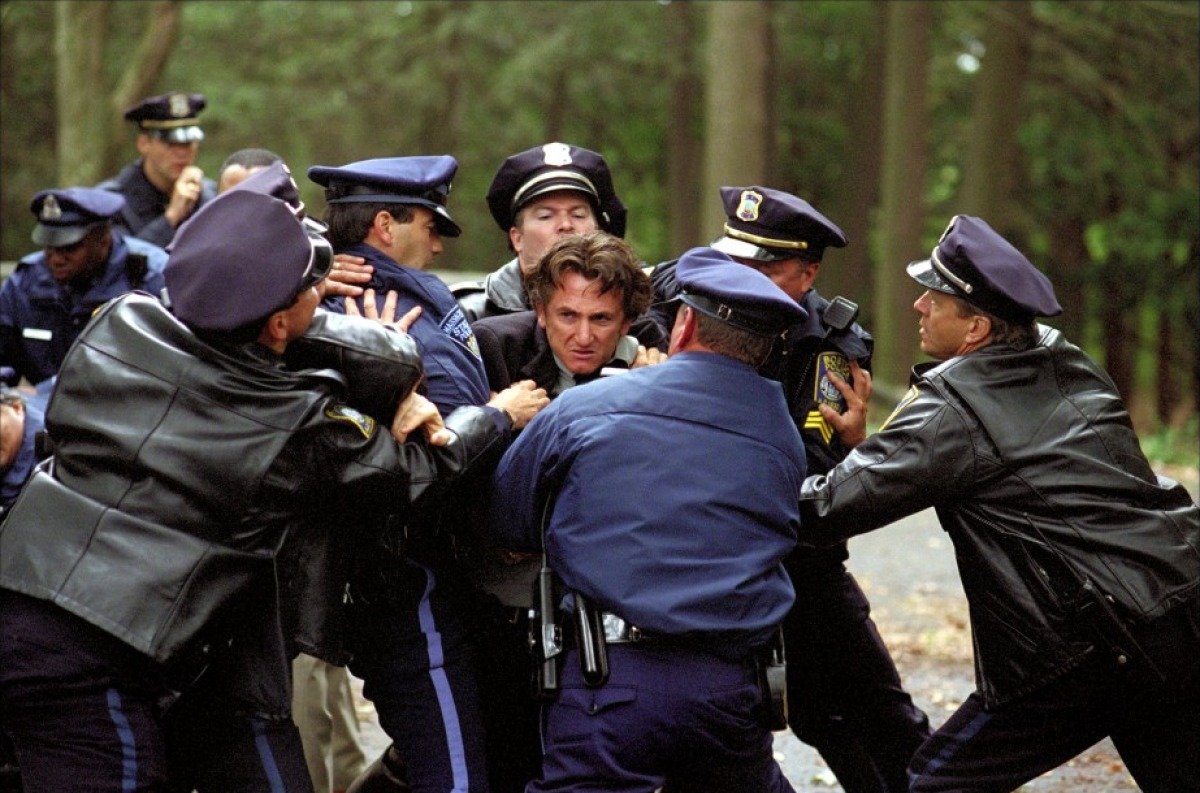 35. Donnie Brasco (1997)
Director: Mike Newell
An FBI agent enters the criminal world with the cover name, Donnie Brasco. As he moves around, observes the culture and makes new friends, he starts wondering if the mafia life is better for him.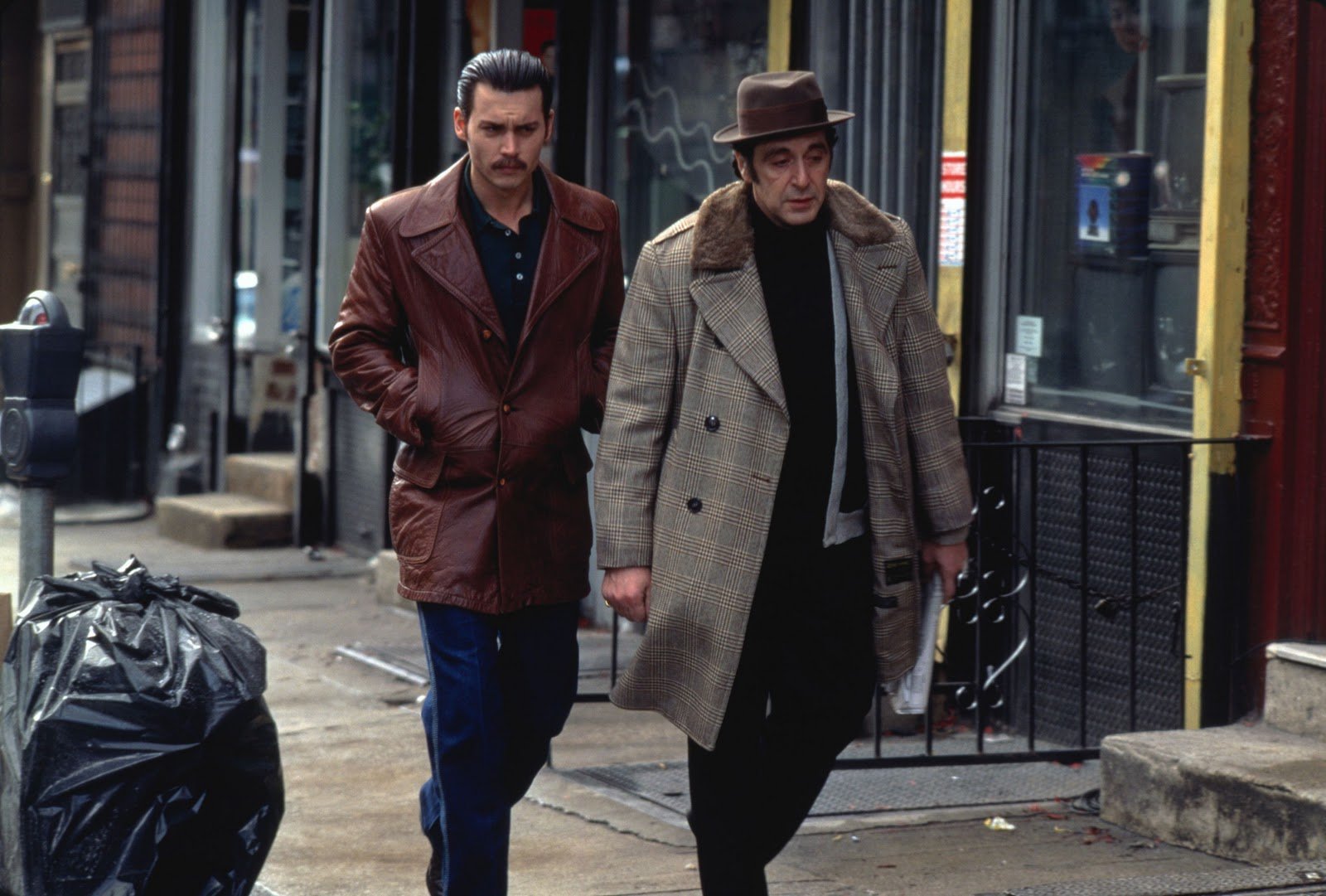 36. Chinatown (1974)
When a private detective is hired by a woman to spy on her husband for adultery, he stumbles across a shockingly huge conspiracy running through the city's government, real estate and other systems.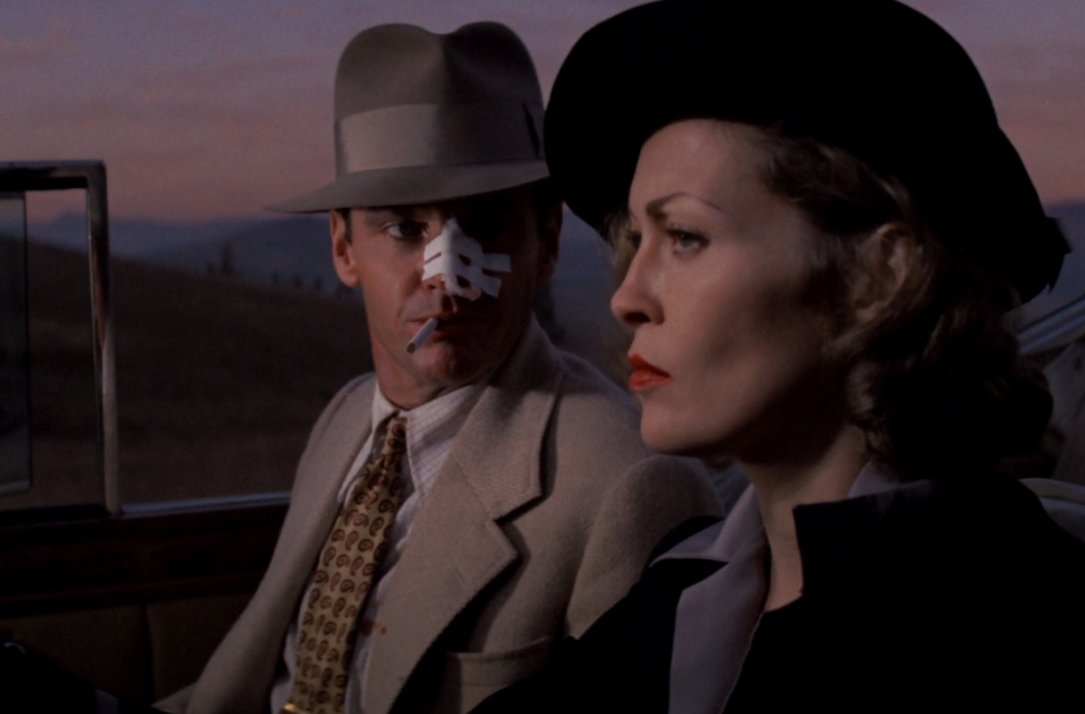 37. Léon: The Professional (1994)
Director: Luc Besson
When a 12-year-old girl loses her entire family in a mass murder, she is trained in the tricks of the trade to protect herself by a neighbour who happens to be a professional assassin.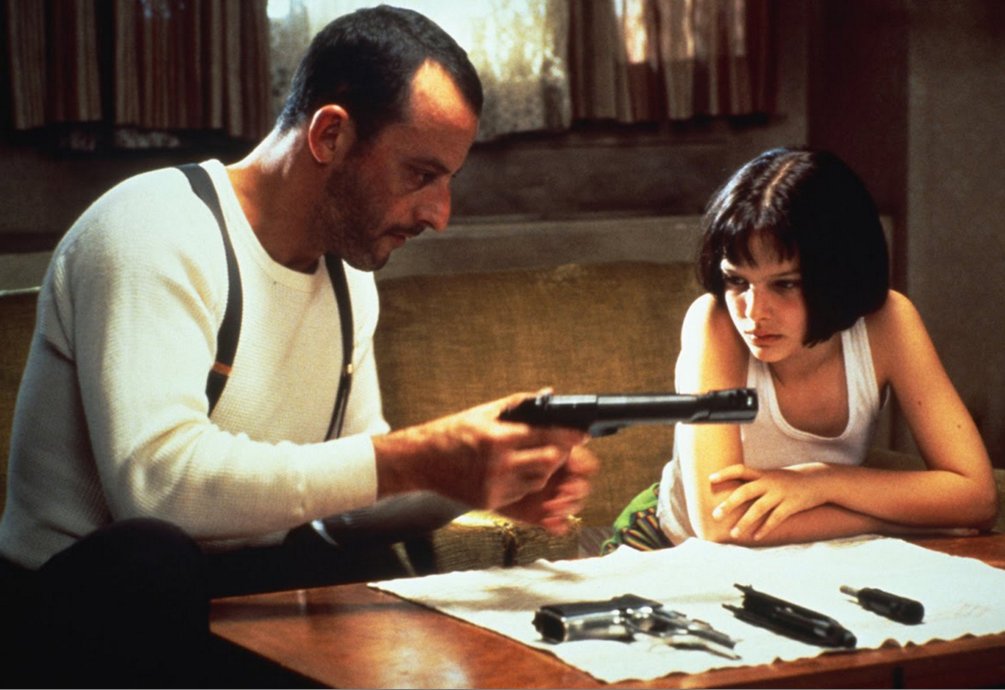 38. Black Mass (2015)
Director: Scott Cooper
A renowned gangster with a history of bloodshed, Whitey Bulger, joins the FBI as an informant to expose a mafia family hampering his business. But he soon becomes even the most lethal.
39. Gomorrah (2008)
Directors: Matteo Garrone, Stefano Sollima
This hard-hitting film will take you to the core of Italy's widespread organised crime scene where families are deeply embroiled in chemicals and corruption. We meet 12 people trying to make it big in different shady ways.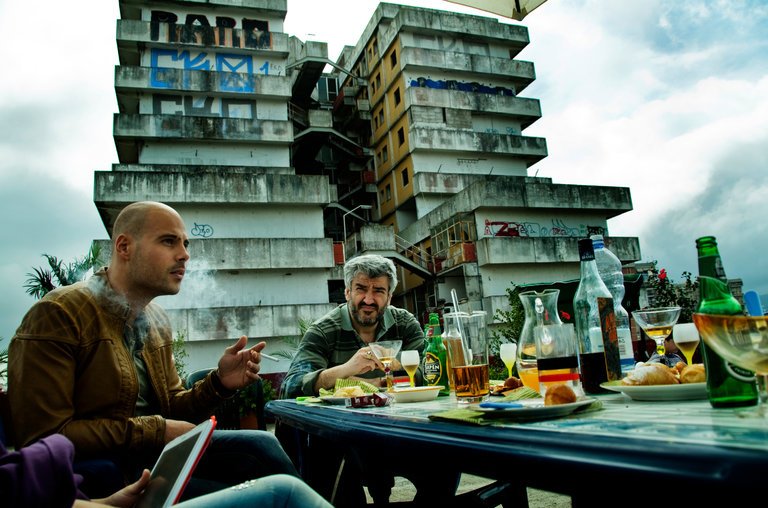 40. Get Carter (1971)
Director: Mike Hodges
Carter is one of the most feared and cold-blooded gangsters of London. When his brother dies in a car accident, he's convinced that it was a murder. So he sets out to question locals and find the killer at any cost.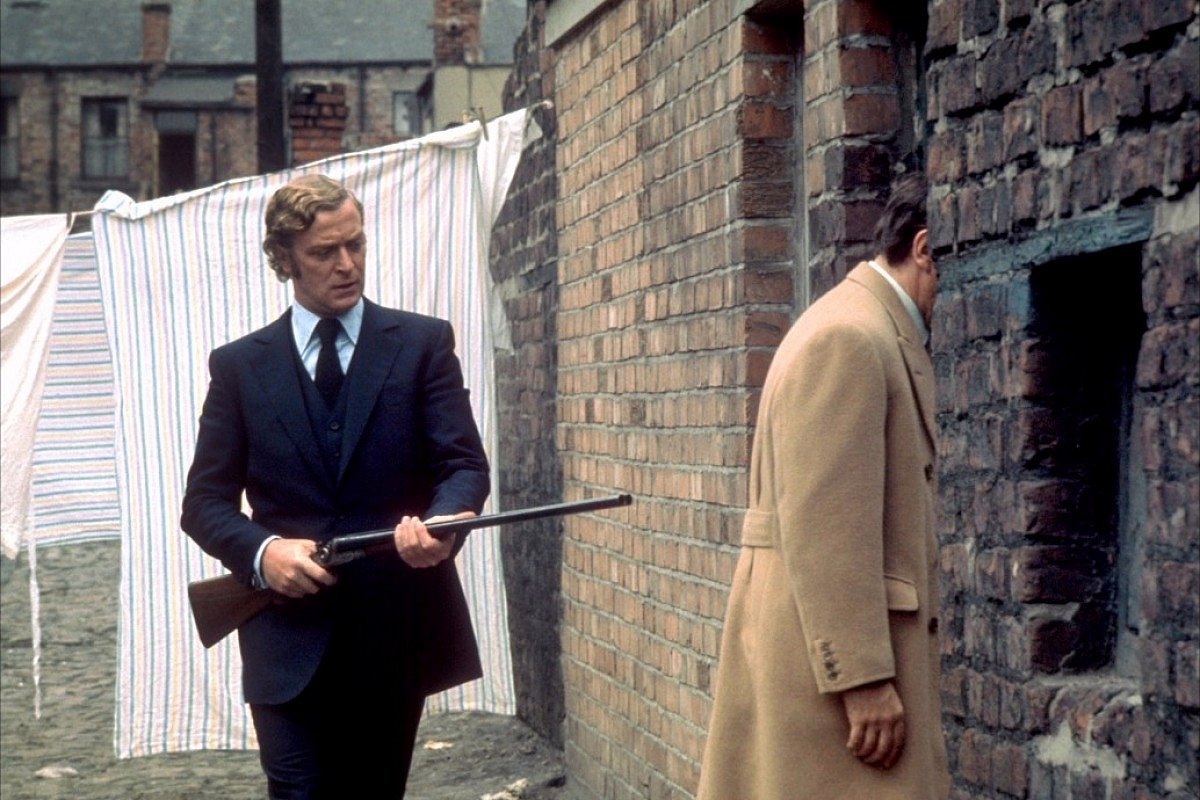 Get ready for the action. There will be a lot of it.