Noted playwright, veteran actor, and theater personality, Girish Karnad passed away on Monday morning, in Bengaluru, due to multiple organ failure. Girish Karnad, who was a Jnanpith awardee, was 81 years old. 
In his illustrious career, he was also awarded the Padma Shri and Padma Bhushan by the Government of India. As an artist, he was a vocal proponent of freedom of expression, and his works reflected the same.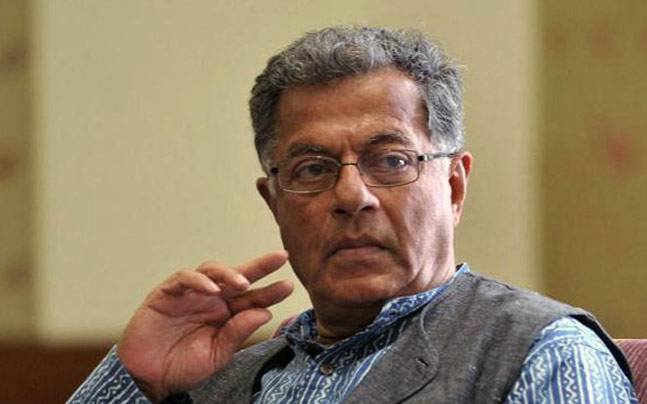 In fact, he has stood in protest multiple times – whether it was taking a stand against journalist Gauri Lankesh's murder, or standing in solidarity with the nation against the lynching of a sixteen-year-old, Girish Karnad made sure his voice was heard.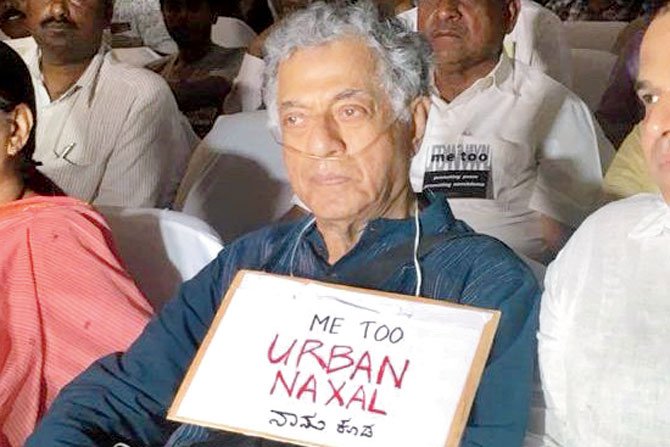 Although he primarily worked in Kannada movies, his contribution to the Hindi film industry was no less noteworthy. Some of his memorable performances include movies like Tabbaliyu Neenade Magane, Ondanondu Kaaladalli, Swami, Utsav, Apne Paraaye, Nishaant, and the most recent, Tiger Zinda Hai.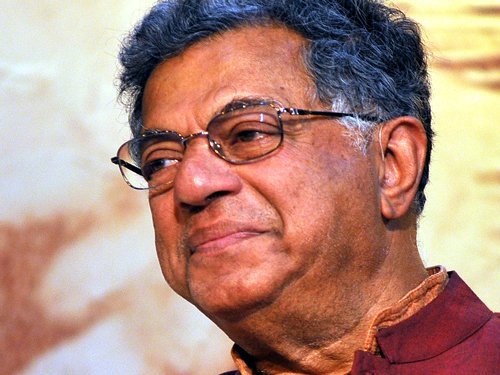 Many people and celebrities took to Twitter to express their grief at his demise. 
How terribly terribly sad. Master playwright, multi-lingual scholar, creator of a unique genre of historical plays like Tughlaq and Hayavadana and a constant beacon of free spirited liberal creativity, gone when India needed him. RIP #GirishKarnad https://t.co/0JUfhHlL91

— Sagarika Ghose (@sagarikaghose) June 10, 2019
Even in death you are still loved and forever will be. You have touched the heart of so many who owe you a lifetime of gratitude. We are not saying goodbye for forever but goodbye for now. We pray you find peace and rest wherever you are. #GirishKarnad pic.twitter.com/8R97EedSI3

— Anshul Chaudhary (@1culturedpapi) June 10, 2019
Saddened by the passing away of poet, a great scholar & Jnanpith awardee #GirishKarnad at the age of 81 after a prolonged illness in Bengaluru. He was a great playwright & actor as well.May his soul rest in peace & my deepest condolences to his family members. He will be missed. pic.twitter.com/2SHtYjCdsB

— Vijay Singh (@MLCvijaysingh) June 10, 2019
Playwright, actor, institution-builder and patriot, Girish Karnad was a colossus. It was a privilege to have known him, a far greater privilege to have seen his plays and read his work. I wrote this tribute to him on his 80th birthday:https://t.co/uCY8gi0KGe

— Ramachandra Guha (@Ram_Guha) June 10, 2019
Rhodes scholar, one of the great Indian playwrights, fabulous actor and an unwavering progressive voice. Girish Karnad was a rare genius.

— Ankur Bhardwaj (@Bhayankur) June 10, 2019
His demise marks the end of an era in Indian cinema and theater, and his contribution to the entertainment industry can never be forgotten. We hope his soul rests in peace.