Most desi kids' lives are usually carved out for them by others. We're usually given a heavy AF guidebook on how to do things "properly" and become the adults that our families want us to become. Which is probably why we also love seeing people going against the grain! For instance, Sharmistha Ghosh, a post-graduate degree holder who is currently running a tea stall of her own in Delhi.
Her story has been shared by Brigadier Sanjay Sharma on his LinkedIn page. Though, the internet seems divided over her decision to take on a different career, unrelated to her formal education. Here is the original post: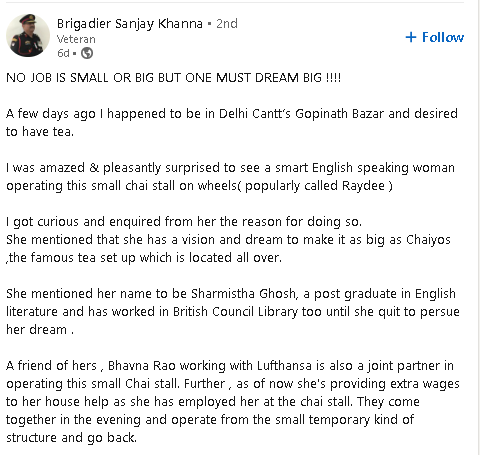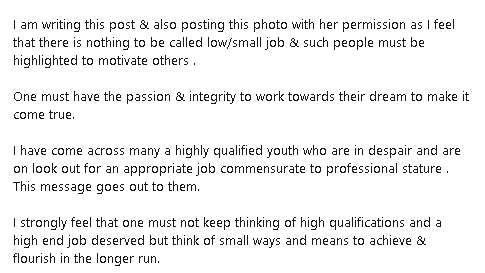 And here are some of the comments people have left on the post. It seems people are wondering why she is taking the route she is taking, especially when she has other options available to her.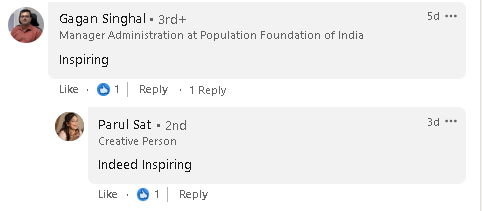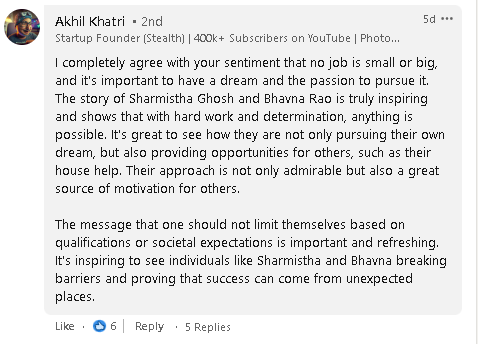 TBH, it's her decision. Not everyone reaches their goals in conventional ways.